One useful feature of the Open Source Community is the availability of alternatives to various famous apps, especially for free. Be that as it may, not all freeware are created equal. Some come with extra features, others with just the features you need. Some are buggy in their performance, and others are as stable as it can be.
Today, we introduce to you a handy alternative package installer app that can carry replace your Software Center (especially Ubuntu's) if all you need is an installer that hits the nail on the head and I'm here to tell you why.
What is GDebi?
GDebi is a simple GUI tool written in Python, with which you can install local deb packages while resolving and installing its dependencies.
You can use it right from your terminal. It functions the same way apt does, except that apt is only for remote (e.g. HTTP and FTP) located package repositories.
Features of GDebi
GDebi exists for one purpose; install .deb packages. Its GUI is minimal design-based and the app is both responsive and themeable.
It displays information about a selected app using Description, Details, Included Files, and Lintian Output tabs.
Using GDebi is Easy
Just right click on the .deb file and select open with to use GDebi Installer. You can choose to see the terminal activity going on behind the scenes while GDebi is executing.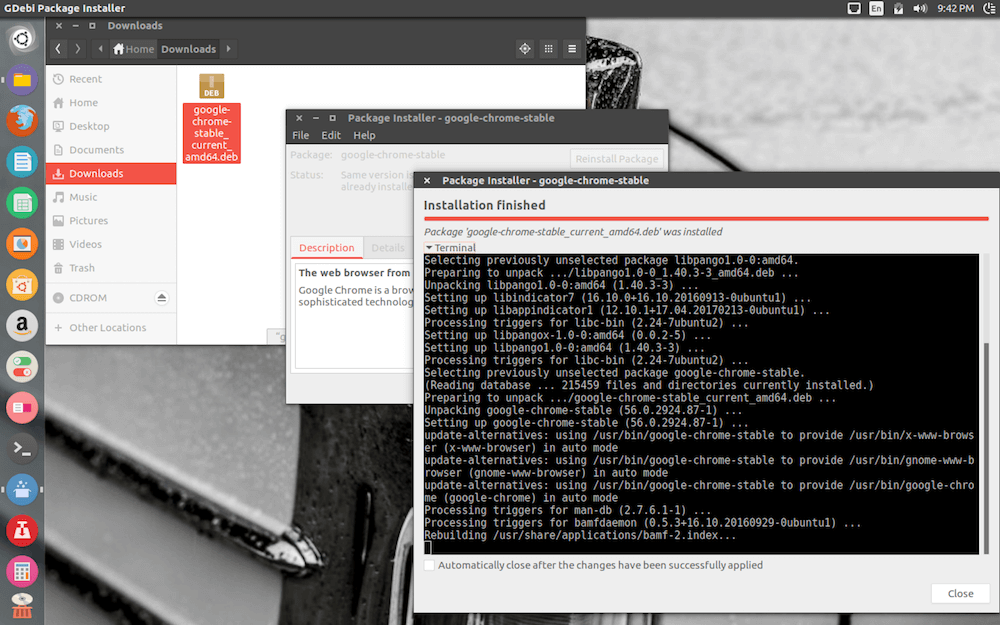 How to Install GDebi on Ubuntu
It's easy via the Software Center and easy via the terminal.
$ sudo apt-get install gdebi
If you were wondering, GDebi does not have any files registered with Launchpad that you can download. However, since it is licensed under the GNU GPL v2, GNU GPL v3 and you are free to access its Source Code here.
Are you already a user of GDebi? Or do you have a different alternative? It could be that your Software Center is good enough for you. Share your experience with us in the comments section.