There used to be a time when I was forced to either hit the cinema to watch movies or buy them at the store. Not saying that I regretted those times but I am sure grateful that I have more choices now with credit to the convenience of watching movies right from the comfort of my couch.
There are several streaming websites for watching tv shows, movies, and documentaries but they aren't all worthy of entrusting your data. A few of them are also illegal sites.
Today's article presents a list of the most credible online sources for streaming movies and TV shows of different qualities. The best of them offer subtitles in different languages, light/dark modes, account registration, and a beautiful user interface.
They all feature a simple beautiful user interface and a responsive media player with volume, caption, and display settings, links to important pages e.g. privacy policy, and sometimes ads.
This list does not include YouTube especially since they don't always have the latest movies and TV shows you might be interested in watching.
Best Free Websites to Watch Movies and TV Shows Online
Here is our list of top FREE websites to watch movies and TV shows online.
1. StreamingSites
StreamingSites is a free resource that lists the best-streaming websites 2020 has to offer. With it, you will find links to both free and paid websites where you can watch TV shows, anime, sports, animations, and premium HD movies.
It features a beautiful, easy-to-use user interface with the different sites sorted by quality and the developers have made an extra effort to make sure customers enjoy a free, virus-free, and secure streaming experience.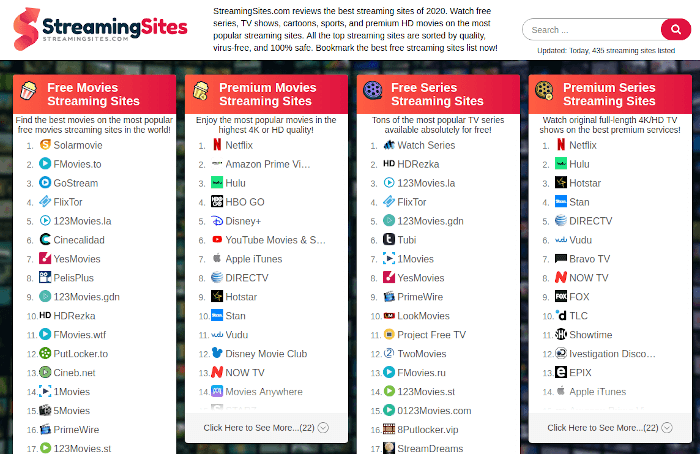 2. NOXX
NOXX is a beautiful website dedicated to streaming TV shows in HD quality. From the homepage, you can select any of the featured TV shows or use its menu to scroll through the timeline page and view shows in order of their release dates. You can select to menu's browse option and then filter show options by their genre.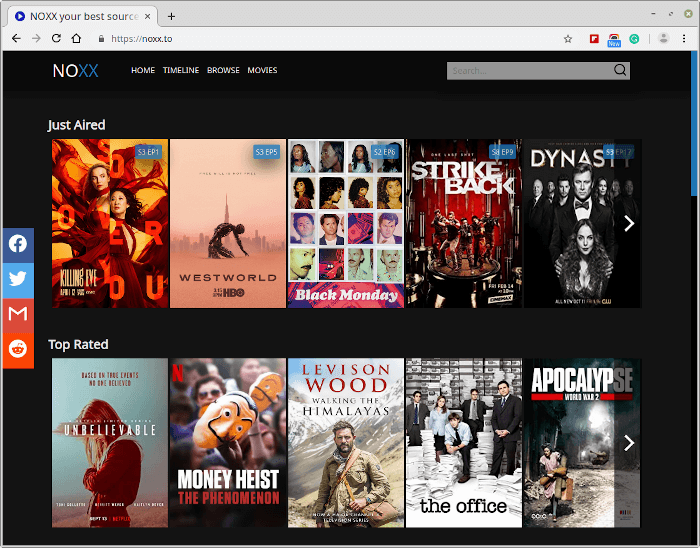 2. Vumoo
Vumoo is a free movie and TV show streaming website with a minimalist UI. Use it by going to the Movies or TV-Series page, or by using the search field. The developers probably saw no need for a category page given its swift search feature that suggests the currently available titles as you type into the search box.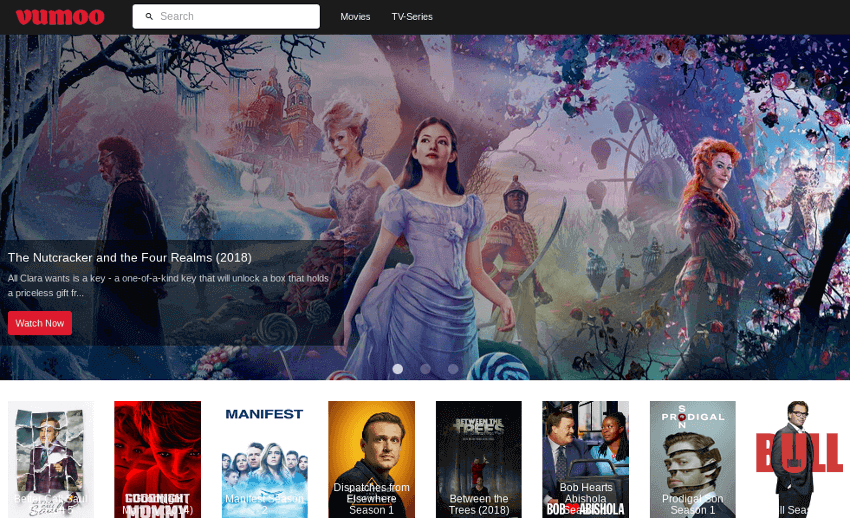 3. LookMovie
LookMovie is a movie and TV show streaming website for watching movies in high definition or low quality as the case may be. You can filter movies by year, genre, rating, release date, or IMDb rating. It displays ads as a method for generating revenue but also gives the option to make donations even with any of the 6 cryptocurrencies.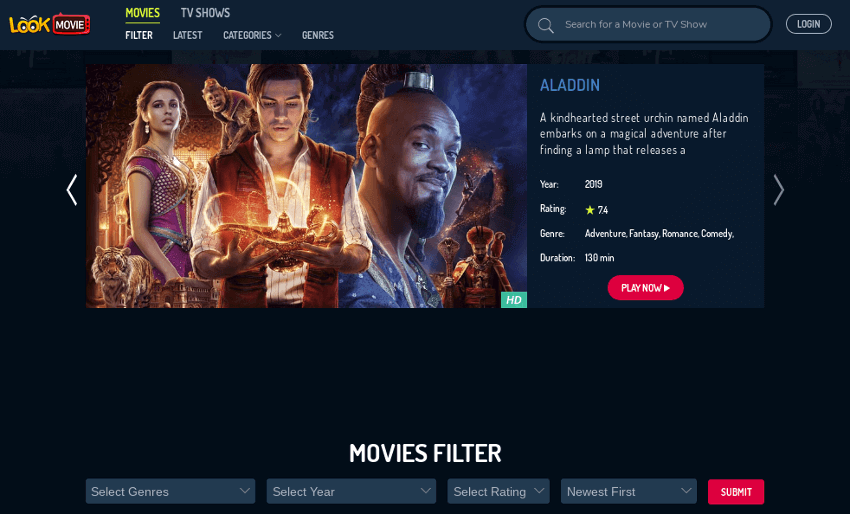 4. YesMovies
YesMovies is a movie streaming website with a robust filter and categorization feature that works nicely with its dark UI theme albeit with ads. On it, you can filter movies by release year, most viewed, IMDb rating, genre, country, and quality. My favorite feature about YesMovies is the option to watch movies and TV show trailers in HD.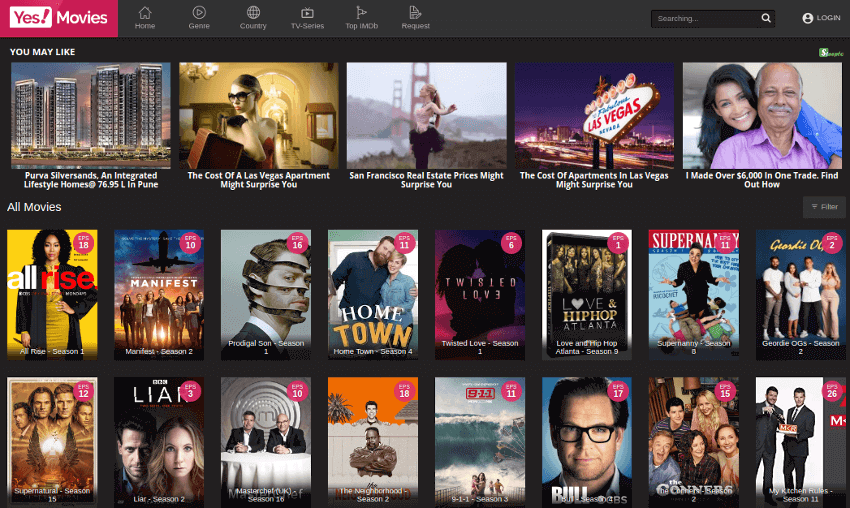 5. Fmovies
Fmovies is dedicated to providing users with virtually any movie that is available for grabs and of any quality. It features a beautiful UI (despite the ads) and colour theme with the option for users to create an account in order to stay abreast of the latest publications.
Its movies are organized by genre, anime, country, release year, most-watched, and an A-Z list. You are also welcome to request movies and TV shows that aren't up on the website yet.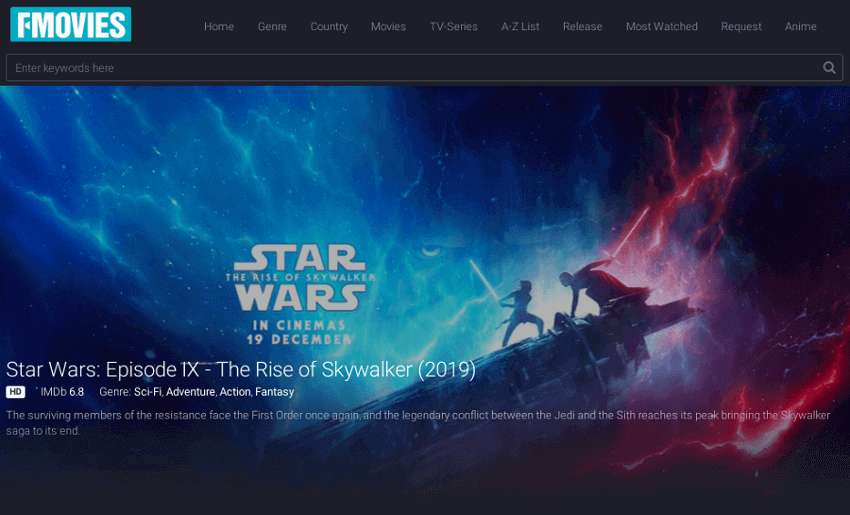 6. Cmovies
Cmovies is one of the best planned-out streaming sites in this list owing to its UI which is reminiscent of Netflix. It contains movies and TV shows of different qualities ranging from cam to TS and HD and you can create an account in order to keep track of new publications.
You can filter movies by genre, country, or IMDb rating. Like Fmovies, you can request movies you're interested in that aren't on the site yet.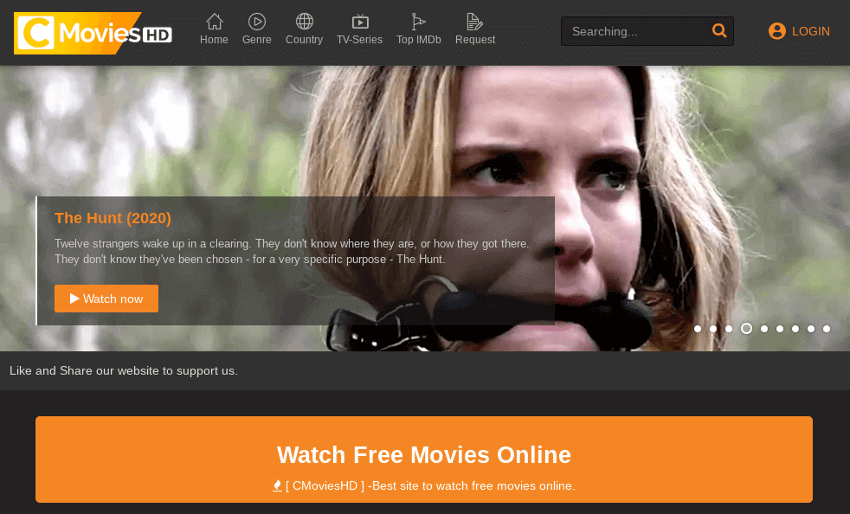 7. MoviesJoy
MoviesJoy allows you to watch movies and TV shows online for free without any intrusive ads. It features a nice UI with a homepage that contains a list of movies and TV series grouped according to when they were added, the recent TV show episode, the latest movies, and upcoming movies for the year.
It also features a rich menu that allows users to browse movies by genre, country, year, IMDB rating, and an option to register a user account.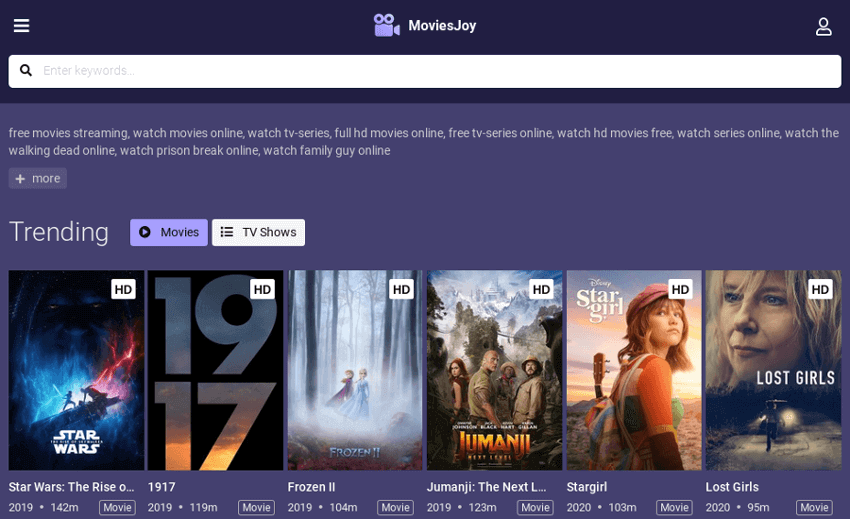 8. AZMovies
AZMovies contains all of the latest movies in HD streaming quality. From the homepage, you can select any of the recently added movies or choose to filter movies by genre or year. If you would rather head straight to the movies getting the most traction online, click on the 'Featured' link.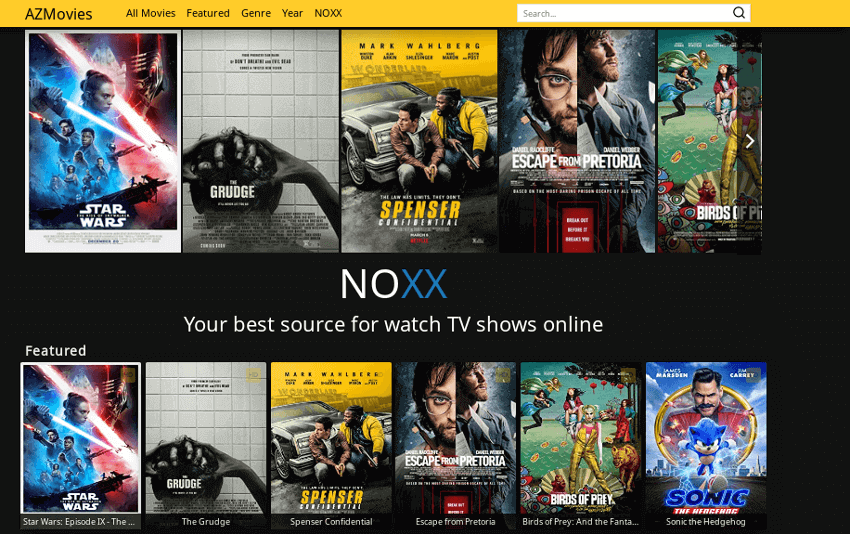 9. Soap2Day
Soap2Day is a popular website for watching movies and TV shows without the need to register an account or worry about annoying pop-up ads. It is one of the only websites in this that doesn't put an emphasis on only movies and TV series given its menu link to sports shows such as the NBA Playoffs and Fifa World Cup.
It doesn't have a robust filter like other sites but you can search for entries by title, directors, or actors.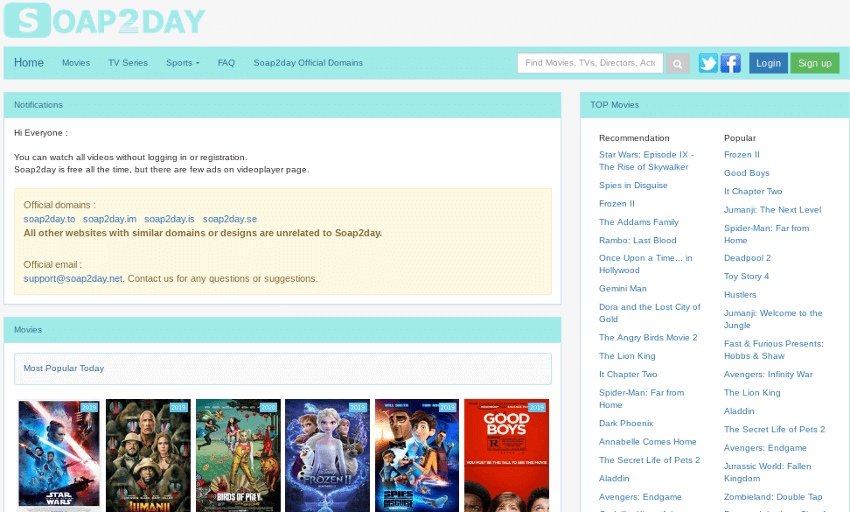 10. Yify TV
Yify TV (Ymovies) is a free movie streaming website hosted by the popular movie torrent boss, YTS. It has the most unconventional listing scheme compared to the other sites on this list but you might find it nifty since you have the most likely search and filter options laid out onscreen.
It has a robust search feature that employs a range of filters coupled with several genre options and the choice of viewing movies in a list or grid format.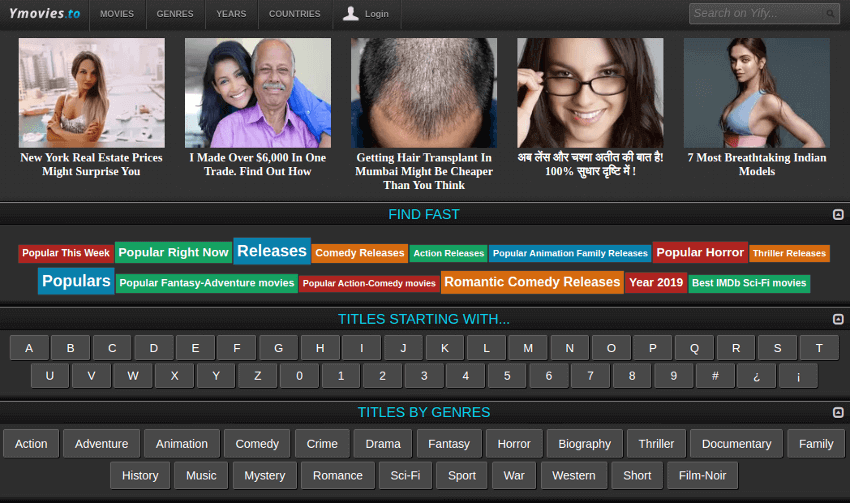 11. FlixTor
FlixTor is another excellent platform for streaming movies and TV series for free, especially thanks to its minimalist user interface and easy-to-use navigation.
Its entries are classified into movies, series, and anime, and of course, users are welcome to register an account and make movie/series requests,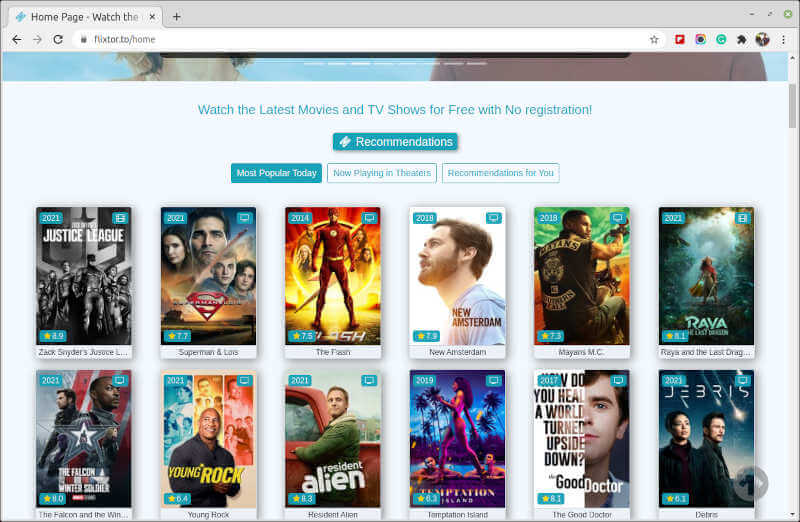 12. 123Movies
123Movies is a beautiful new website for streaming series and movies of all kinds. It boasts a simple, dark mode UI with movies and TV shows grouped nicely on the homepage.
In addition to its menu, users can search using keywords, and browse by genre, year of release, featured titles, and latest released episodes.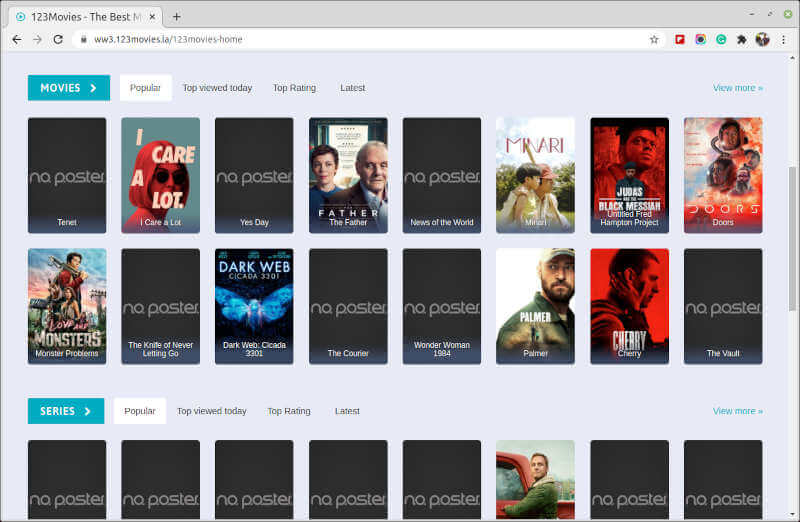 Best Paid Websites to Watch Movies and TV Shows Online
Here is our list of top PAID websites to watch movies and TV shows online.
1. Netflix
Currently, Netflix is unbeatably one of the most enjoyed sites to catch up on the latest TV shows, movies, documentaries, and some amazing original content.
Its vast variety of available sources of entertainment keeps viewers hungry for more. Netflix also allows you to download shows and movies to watch later offline.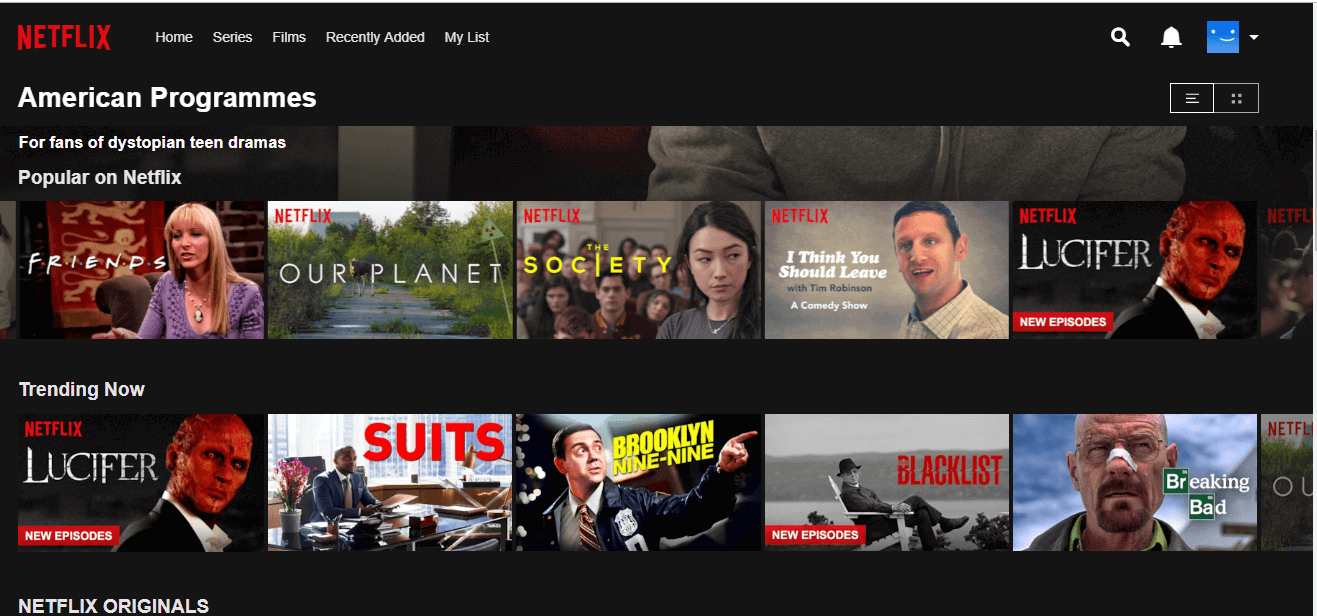 2. Amazon Prime Video
Amazon Prime is a good competitor to Netflix in quality content and is much cheaper than it. It has an option of a subscription model that gives its subscribers access to all the TV shows/movies.
It also has an option of buying/renting particular shows that provide high quality, low data usage, and can be accessed on multiple devices at the same time.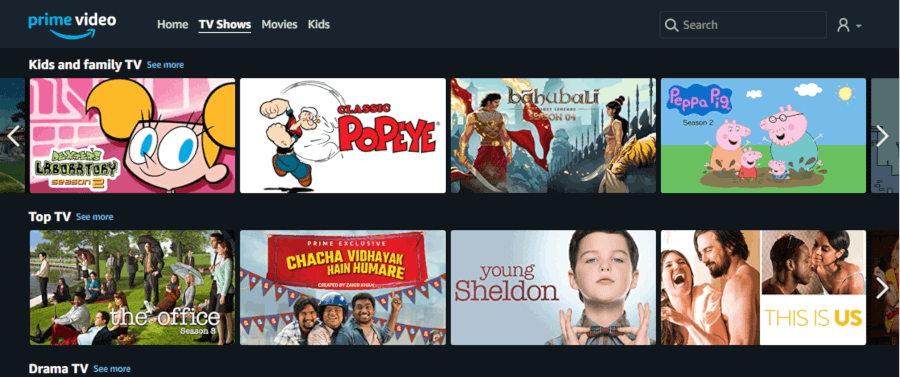 3. iTunes
For an Apple user, iTunes is a great option. As Apple's quality of exclusivity is known, a subscription model isn't what one can get on this platform.
The prices of TV shows and movies are on par with other sites. iTunes always has new content flowing in and it displays the top of the chart shows to leave you spoilt for choice.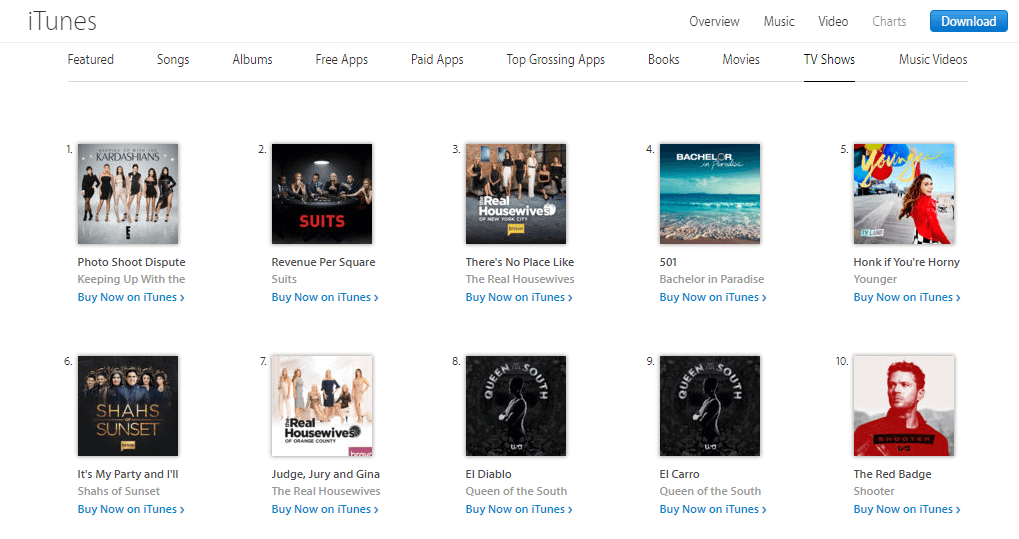 4. Google Play
Keeping the convenience factor alive for Android users, Google Play provides digital content that can be bought, rented, or downloaded from the Google Play store.
Since there is no subscription required you pay for what you watch and it is a great option for that one show that you are craving to watch.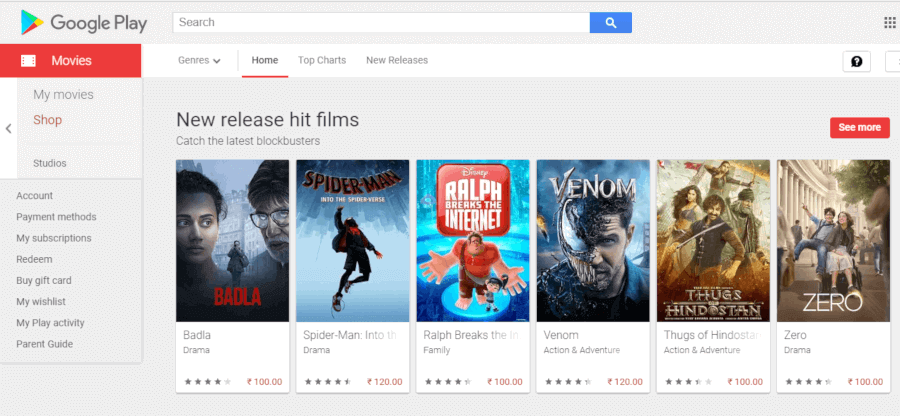 5. Hulu
Hulu provides you with high-quality content. The free category on the site enhances a sense of nostalgia as it often has old episodes of shows that you haven't seen in years.
On the other hand, newly released movies and shows come at a certain price.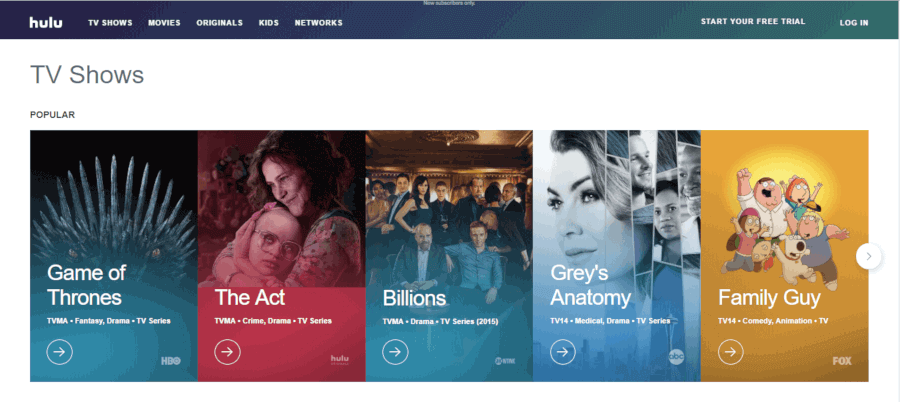 6. Hotstar
Indian daily soaps, news, blockbuster movies, on the day of a sports game & even for some international live watching Hotstar TV is the one-stop solution. Streaming in almost 17 different languages it is one of India's largest providers of online entertainment.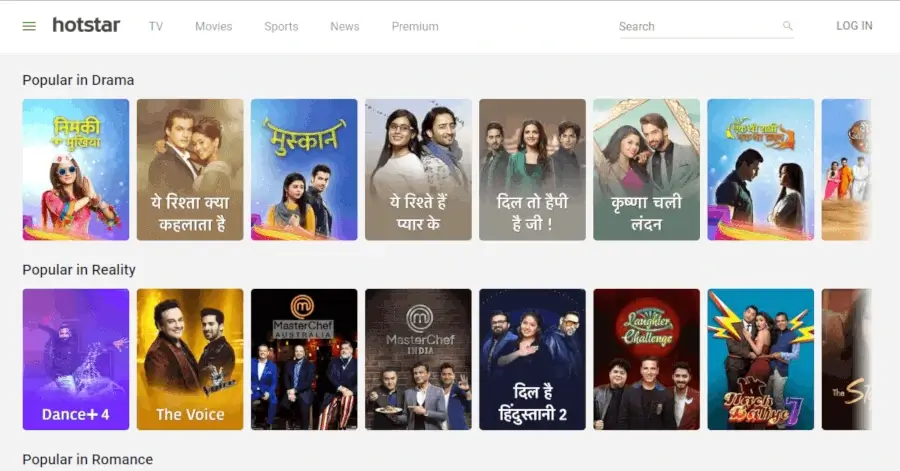 7. Tubi TV
Widely known for its 100% legal unlimited streaming, TubiTV has won the hearts and minds of many. It claims to have no credit cards or subscription requirements to be fulfilled. Whenever you want to watch something, log in and start. It's that simple!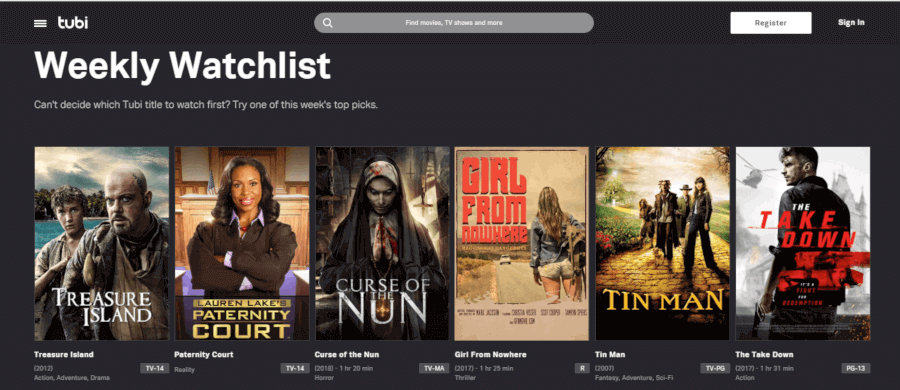 8. DirecTV
Here nothing's free but available at a small monthly fee one can access various TV channels. On DirecTV, you will get to watch every show that is up on a channel that is a part of your subscription list.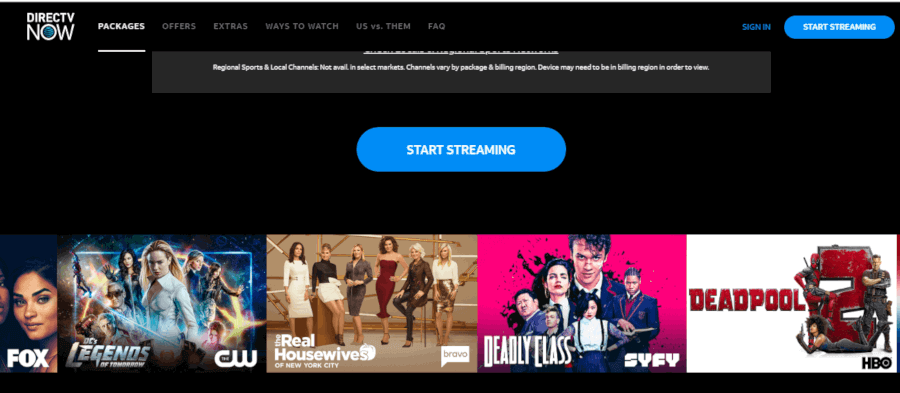 9. Pluto TV
Slightly different from other platforms for streaming, Pluto TV in addition to the regular shows and channels also has a range of online-only channels available. The well-categorized movie offerings are a huge attraction.
10. PopcornFlix
Popcornflix has a high rating even on the App Store (iTunes). It is recommended for TV shows, full-length movies, and some of the out of the ordinary web series. It has a bunch of things to watch that can instantly take a 90s kid back to their childhood.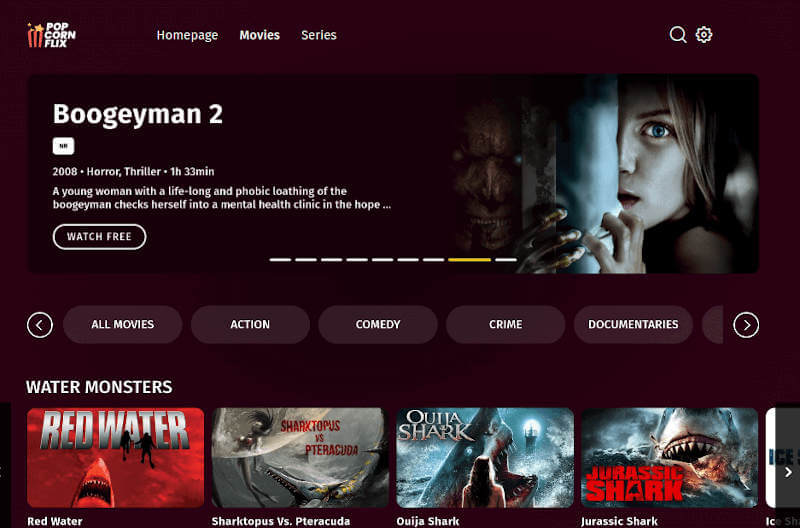 11. Crackle
From the trusted house of Sony Pictures, Crackle provides a variety of options to watch. If you have been binge-watching, to keep track of all your shows Crackle allows you to make your watch lists.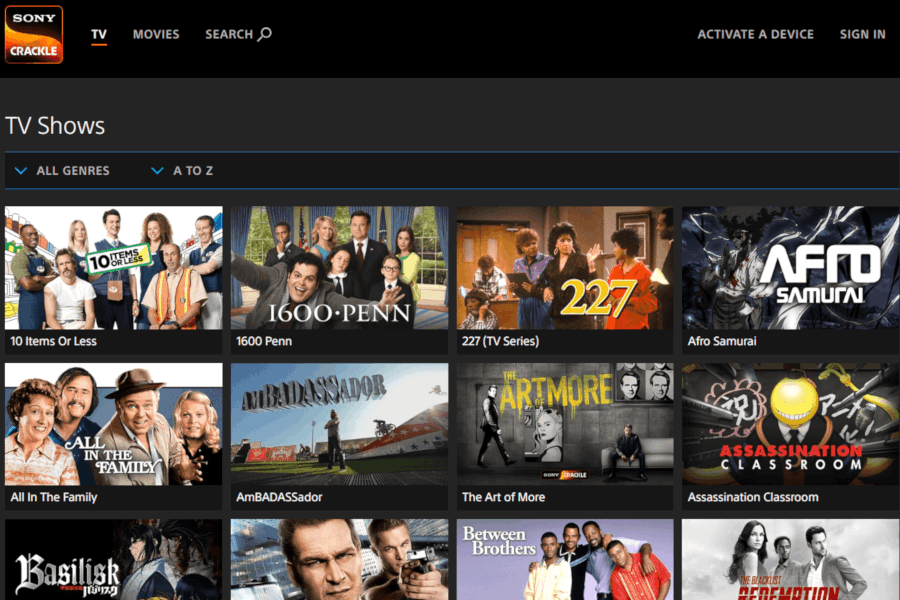 12. Yidio
If you are looking for someone to scan through all the different viewing sites and bring to you that one particular TV show or movie then Yidio is your master find. It increases the variety of what is available and adds to the convenience of watching.

13. Sling TV
You get to view what you like best on your favorite TV channels. It's a good way to move away from your regular cable subscription to a more niche one. Sling TV has stocked up the premium cable channels and sometimes misses out on the local ones. It works on a subscription which means you are in it for at least a month.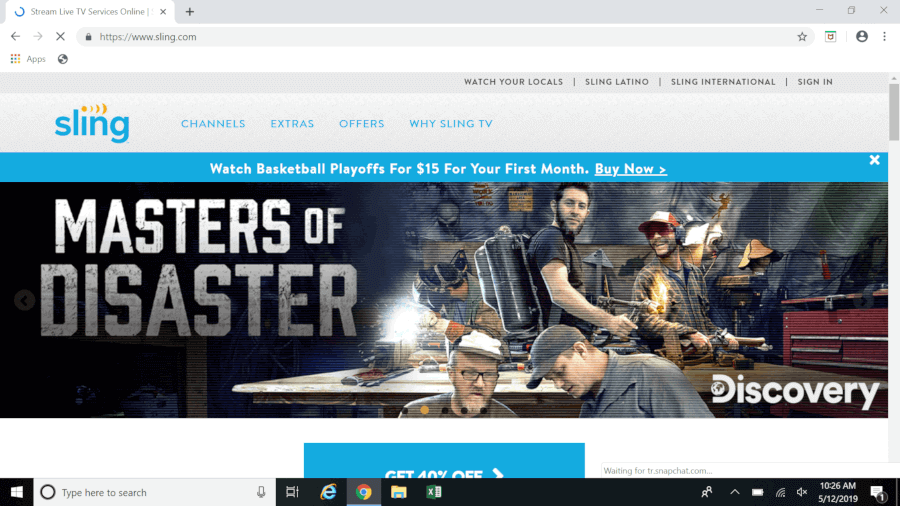 With all these incredible sites and an uncountable number of shows and movies available out there, I'm sure you are ready to turn your computer or smartphone into a fully-fledged TV. These sites specialize in providing for different kinds of audiences and their content varies accordingly.
Disclaimer
I made sure that all the above-listed websites are legal in my location but I can't vouch that they are in yours. It is therefore important for you to check and make sure that you are not breaking any laws that govern you before using these sites.
On another note, we know that there are countries with restrictive laws irrespective of the quality of the product so you need to employ a reliable VPN service called 'Ivacy VPN' to not only protect your identity and privacy online but to enable you to access any geo-blocked website.