There are many websites that allow you to download music for free without having to download an application on your phone.
If you try to download music for free from a website that isn't permitted to offer downloads, you will have violated the copyright regulations. In such instances, you might face legal action or a fine from the court.
Downloading music on free sites comes with several benefits, such as the fact that there is no need to pay for subscription plans, it saves the cost of buying music CDs and cassettes, and it helps out music bands become known by the audience in less time.
Streaming platforms such as Spotify and Amazon Music have a larger fanbase, but are you aware of these free music download sites? Let's check them out!
1. Audiomack
Audiomack is a youth-driven, free streaming site that stands out as an excellent alternative to Spotify. Notably, it offers a convenient mobile application for on-the-go access.
However, for a seamless experience, Audiomack provides a subscription plan that eradicates all ads and grants access to advanced features like the Promote Tab.
This powerful tool empowers artists to analyze streaming data, promote their content effectively, effortlessly upload music, and receive direct payments for their work.
Regrettably, as a free user on the Audiomack online streaming site, you won't find the option to download music.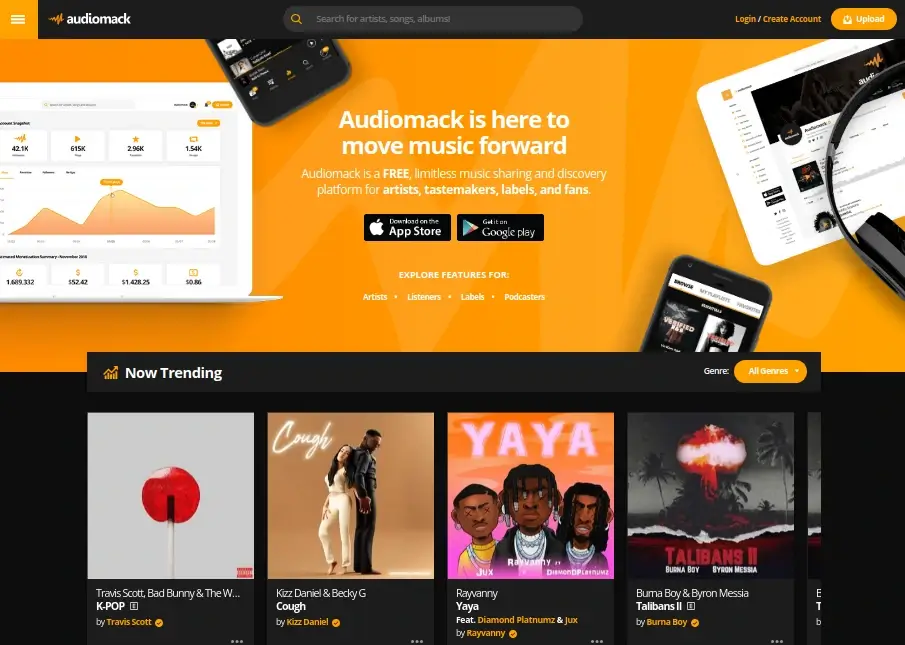 However, there's a simple solution to this dilemma – download the Audiomack mobile application. If you possess an Android device, you can effortlessly acquire it from the Play Store.
The Audiomack free music app boasts an impressive feature – the ability to download songs and enjoy them offline.
To avail of this convenient option, navigate to the desired song within the app and tap the 'Download' button situated below it.
This way, you can indulge in your favorite tunes even without an internet connection.
2. SoundClick
SoundClick is a remarkably versatile streaming platform that presents users with an easily accessible and user-friendly interface.
One of its noteworthy advantages is the provision of a polished navigation experience, coupled with an ad-free profile and the option to personalize your layout to suit your preferences.
Users can listen to songs for free, and there is an option to download songs legally after signing up for a SoundClick account.
While many songs are available for free download, not all songs are accessible for download without any restrictions.
Some artists may choose to offer their music for free download to gain exposure, while others may opt to restrict downloads and offer their music for sale or as part of a paid subscription plan.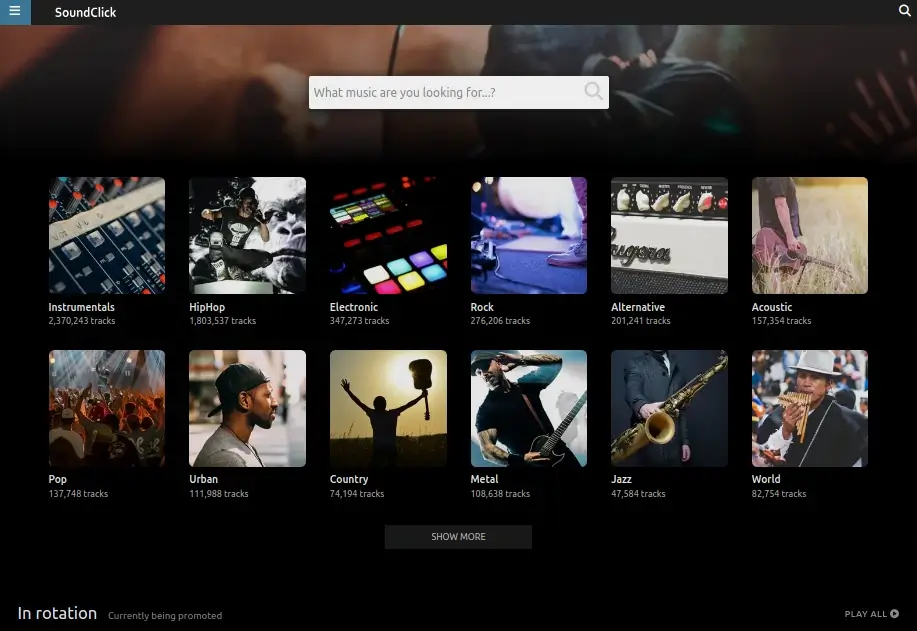 3. Bandcamp
Bandcamp stands as a prominent marketplace and streaming platform for music, attracting numerous enthusiastic followers who delight in purchasing music and items from this platform.
One of its exceptional attributes is the ability for users to follow their beloved artists, curate their collections, and instantly stream their purchased music. To unlock these features, the first step is to sign up for a Bandcamp account as a fan.
However, it's important to note that on Bandcamp, music downloads are accessible solely after making a purchase. Regrettably, there is no option for free downloading if you haven't acquired the music through a purchase.
Now let's have a look at How to Download Music From Bandcamp. You can decide to pick a solution that suits you.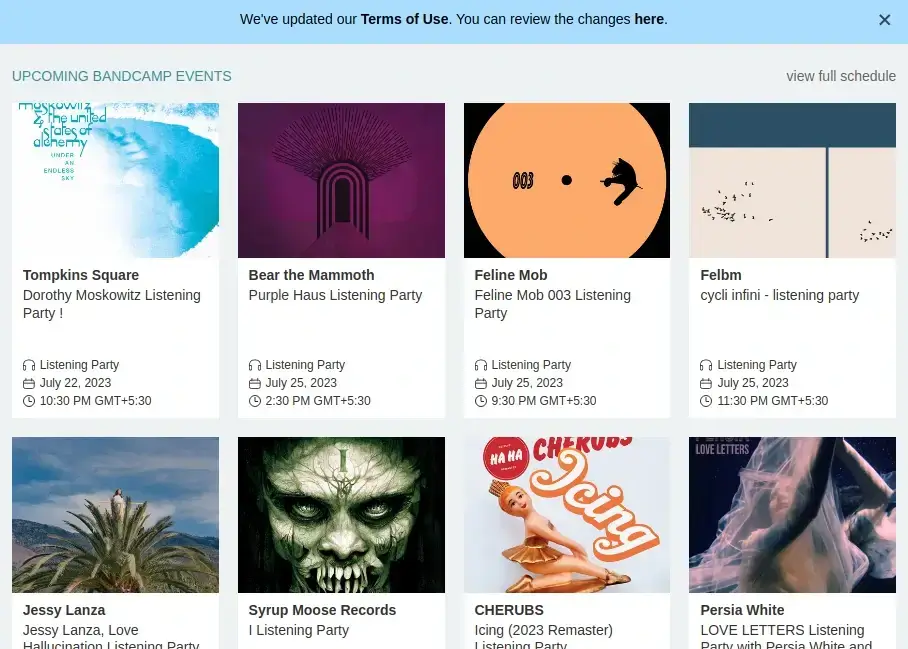 4. SoundCloud
SoundCloud is an exceptional online streaming platform, boasting captivating features like unlimited track uploads, personalized listening reports, and insightful analytics on fan engagement.
In recent times, SoundCloud has witnessed a significant surge in popularity, indicating a potential trajectory to outshine even renowned platforms like Spotify.
Notably, Afrobeat stands as the most sought-after genre on SoundCloud, resonating globally and poised to maintain its dominance throughout the year 2023.
To embark on this musical journey, simply head over to SoundCloud and sign up to immerse yourself in a world of diverse and engaging sounds.
The platform promises an enriching experience for music enthusiasts and artists alike, making it an ideal destination to explore and showcase your musical passions.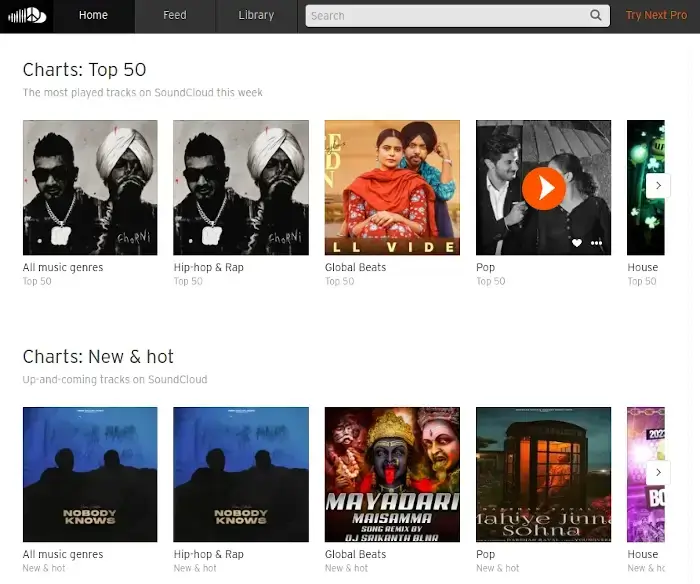 Not all tracks on the platform can be accessed for download, as some artists choose to restrict the option for free downloads when uploading their music to the site.
This decision is at the discretion of the artists, allowing them to control the distribution of their work and potentially offer their music for sale or as part of a premium package.
Therefore, users may come across songs that are exclusively available for streaming on the platform without the option for free download.
5. Free Music Archive
The Free Music Archive (FMA) is an outstanding online streaming platform that grants users free access to a vast collection of original music. Independent musicians from around the globe contribute to this platform, sharing their creations under open licenses.
As a result, FMA serves as a treasure trove for music enthusiasts seeking unique and diverse tunes.
Each month, millions of online users flock to the Free Music Archive to explore its rich collection and discover original songs that they can legally download for personal use.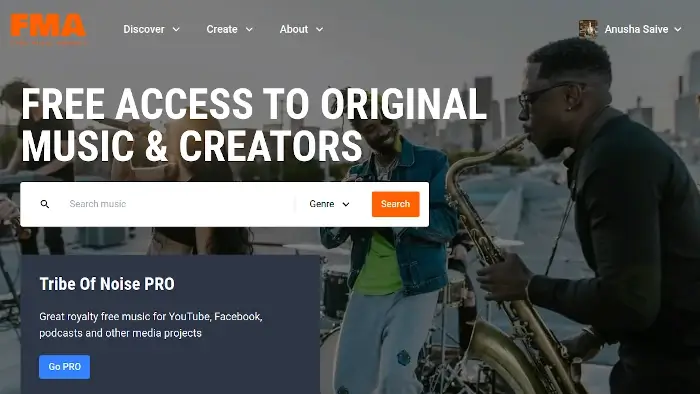 To begin your journey on this remarkable platform, simply head over to the Free Music Archive website and take the first step by creating your own account.
By doing so, you'll unlock a world of creative expression and freely available music to enjoy at your leisure. Happy exploring!
6. YouTube
YouTube is an exceptional and widely acclaimed streaming platform, licensed under Creative Commons (CC), and renowned for its array of captivating features.
Among its highlights are audio uploads, facilitating the sharing of music and audio content with a vast audience.
One of YouTube's most sought-after features is the option to download music videos for free. This generous offering allows users to enjoy their favorite songs and content offline, making it convenient for on-the-go listening.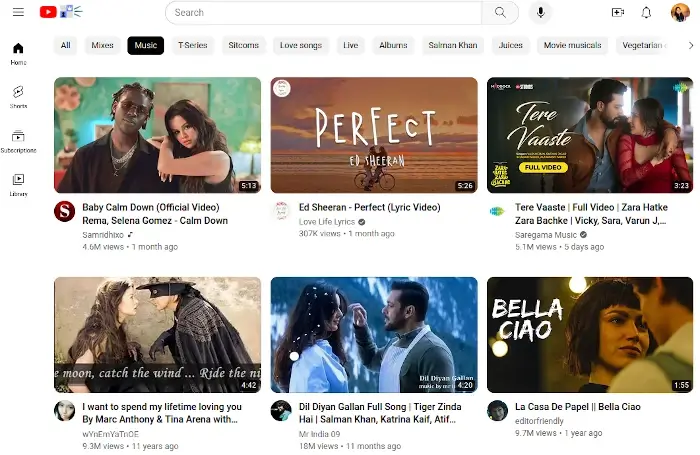 To delve into this world of unlimited possibilities and experience the thrill of free music video downloads, simply visit YouTube's website.
There, you can unlock the full potential of this remarkable streaming platform and indulge in a vast array of creative content from around the globe
However, not all songs are accessible for downloading from YouTube, and since those songs remain in the YouTube download database, you cannot access those songs on your local storage either.
7. Jamendo
Jamendo is a remarkable platform that not only offers free streaming but also provides an extensive library of music from over 40,000 independent artists worldwide.
With a staggering collection of 600,000+ free songs available for download, it stands as an enticing destination for music enthusiasts seeking diverse and original tunes.
To explore and download your preferred songs on Jamendo, the first step is to visit the website and sign up for an account.
Once you're logged in, all you need to do is locate the song you wish to download and, on the farthest end of the screen, you'll find the "Download" button.
With a simple click, you can effortlessly acquire your desired tracks and enjoy them at your leisure.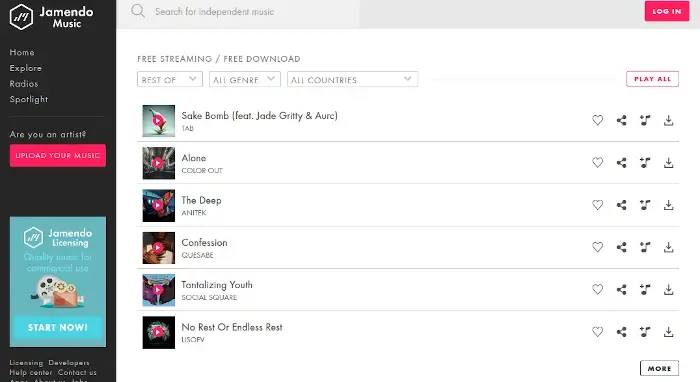 8. ReverbNation
ReverbNation stands out as one of the finest platforms for downloading music without any cost. With a diverse range of genres, including pop, rock, and hip-hop, this streaming site caters to various music preferences.
Moreover, ReverbNation provides artists with the opportunity to sell their music catalog directly to their devoted fans, along with the privilege of uploading an unlimited number of songs.
To embark on your musical journey and begin downloading music from ReverbNation, the first step is to sign up for an account on the platform. To access downloadable content, search specifically for free MP3s, as they are the only tracks available for download on this site.
Once you've found a free MP3 that captures your interest, simply scroll down the screen until you spot the 'Download' button.
With a mere tap on this button, you can effortlessly acquire your chosen music and enjoy it to your heart's content.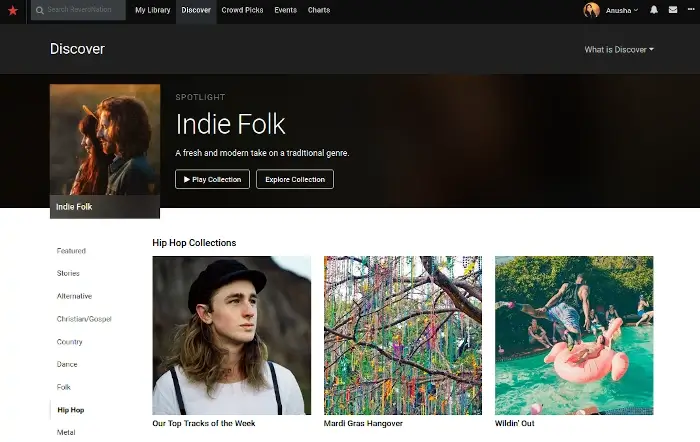 Conclusion
We have carefully curated a list of some of the best free download sites that offer music downloads legally and at no cost. Feel free to explore these platforms to find and download songs for your playlist.