Are you worried about your privacy being threatened on Instagram? Or maybe you just need a break from social media and want to temporarily deactivate your account or delete it and its data altogether.
In today's article, I will cover everything you need to know about disabling or deleting your Instagram account.
See Also: How to Delete Your LinkedIn Account
Temporarily Disable Instagram Account
When you disable your instagram account temporarily, none of your data is deleted. Instead, they are hidden when you reactivate it by logging back into your account.
The steps are straightforward:
Log in to instagram.com from your computer or smartphone. This is necessary because you can't temporarily disable your account from within the app.
Click or tap your profile picture in the top right corner and select Edit Profile.
Scroll down and click or tap Temporarily disable my account in the bottom right corner.
Select an option from the drop-down menu next to Why are you disabling your account? and re-enter your password. It is compulsory to select a reason for why you want to delete your account as it is only then that the option to disable your account will appear.
Tap or click Temporarily Disable Account. Done!
Reactivating your account is as easy as logging back into Instagram via the app or a web browser. Remember to save your password securely.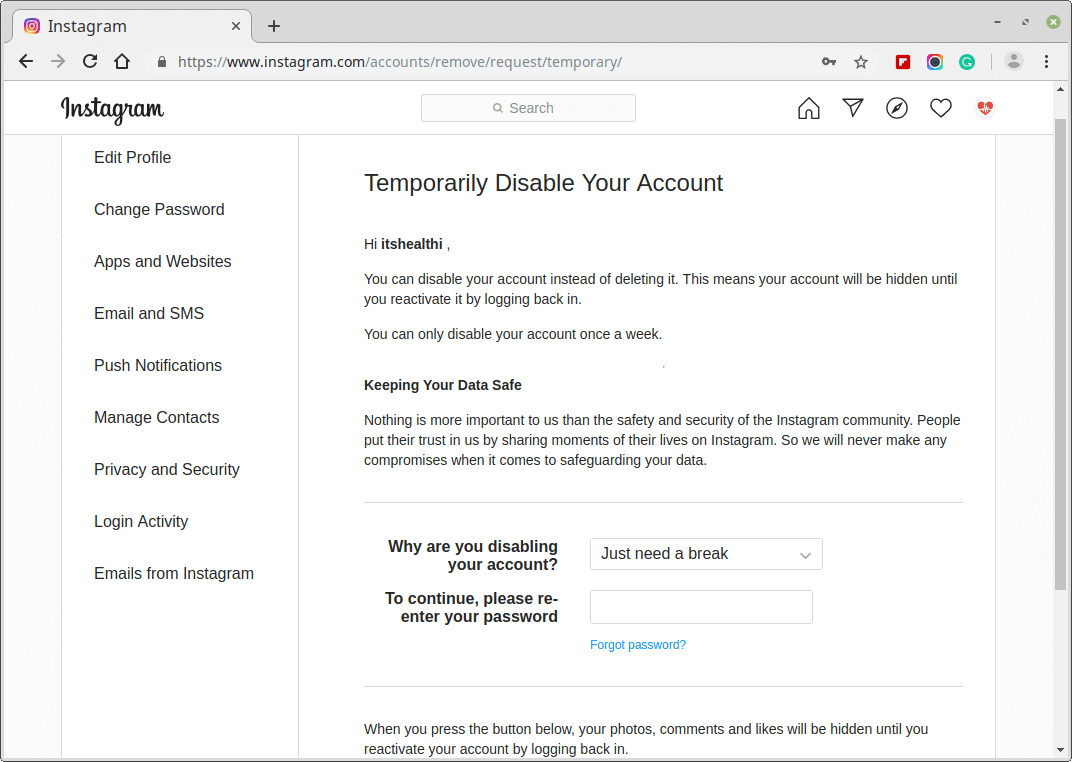 Delete Your Instagram Account
These steps enable you to delete your account along with all your data i.e. your photos, videos, comments, likes, and followers all get removed permanently. After successfully deleting your account, you can't use the same username to register a new account and you certainly can't reactivate it.
Here are the necessary steps:
Go to the Delete Your Account page from a browser on your computer or smartphone. Log into your account if you're not already logged in.
Select one of the available options from the dropdown menu next to Why are you deleting your account? and re-enter your password. Just like with temporarily deactivating your account, the option to disable your account will appear only after you've selected a reason from the menu.
Click or tap Permanently delete my account.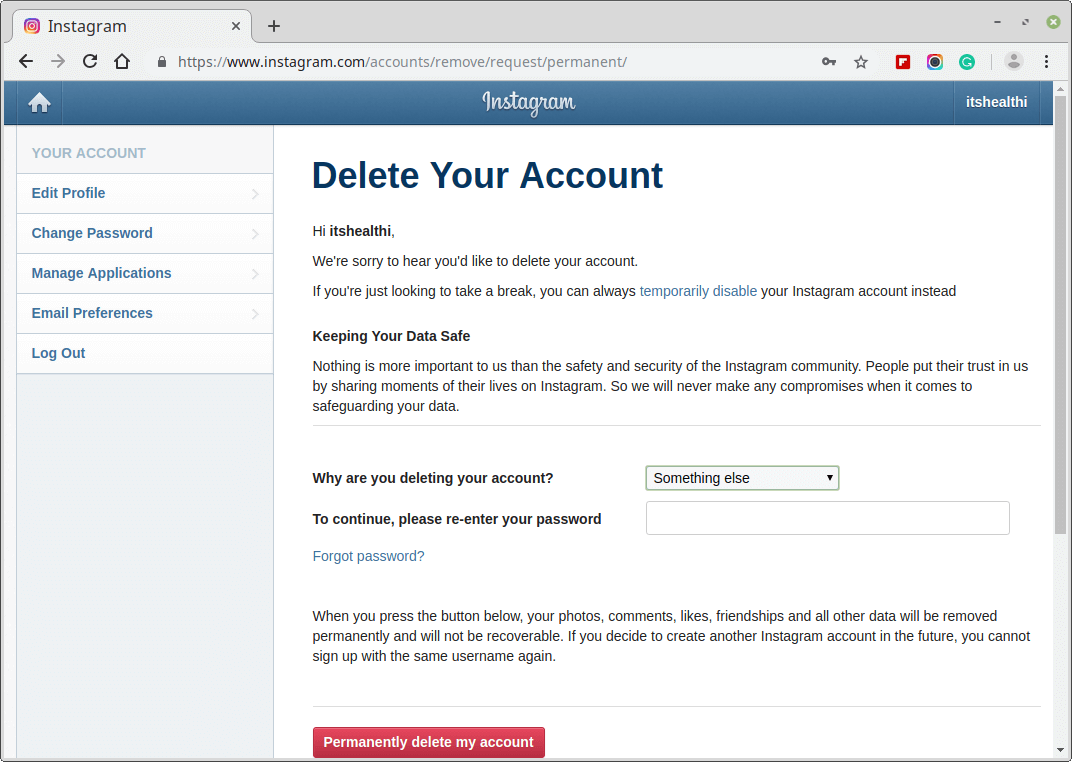 If you want to delete a different account of yours:
Click or tap the username in the top-right of the Delete Your Account.
Click or tap  next to the username and select Log Out.
Log back in as the account you want to delete and follow the directions above.
That's it. Your Instagram account and username are gone forever.