Despite that smartphones get "better" batteries every year, we the use always find a way to cripple them. The major factors that contribute to battery drainage even in the latest smartphones include the constantly running background applications (e.g. social media apps, location services, maps, ads, malware protection) and most importantly, the phone's screen.
In today's article, I have compiled a comprehensive list of the most reliable applications designed to help you preserve battery life on your Android device. If you're as much as a power user as I am then you might still need to walk around with a power bank in your rucksack. But these apps will surely go a long way to minimize the number of times you need to reach for it.
1. Avast Cleanup
Avast Cleanup is an effective cache and junk cleaner app for Android. Its main features include deleting unnecessary data to free up storage and memory space, identifying and deleting apps that are no longer in use, display apps taking up the most space, and clear unnecessary files such as app cache, leftover data, etc. With it, you can access image analysis results, clean your RAM, delete duplicate photos, etc.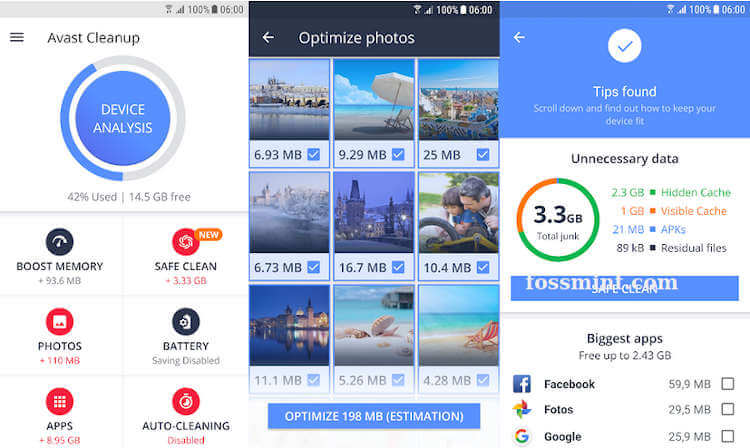 2. Battery HD
Battery HD is an excellent battery monitor for Android phones and tablets that can be calibrated for specific devices. It features a beautiful user interface and has the major function of sending alerts for when your device charges or discharges to a specific percentage as it can instantly tell you how many hours of battery life are left for taking photos, video chatting, music playback, etc.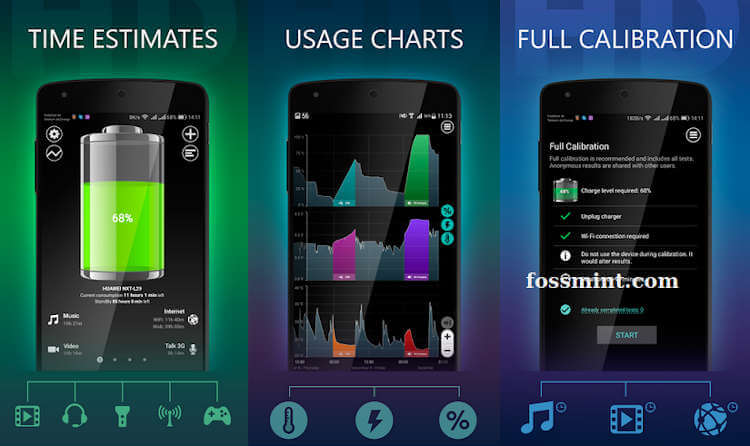 3. Phone Master
Phone Master is a robust phone manager that works as an all-in-one cleaner and privacy guard on Android devices. It features a cache cleaner, junk file cleaner, privacy detector against apps, CPU cooler, Applocker, Data manager, Deep cleaning tool, and file move.
Phone Master is able to provide users with a full analysis of their phone's battery and memory usage with informational data such as necessary apps draining battery life and battery uptime.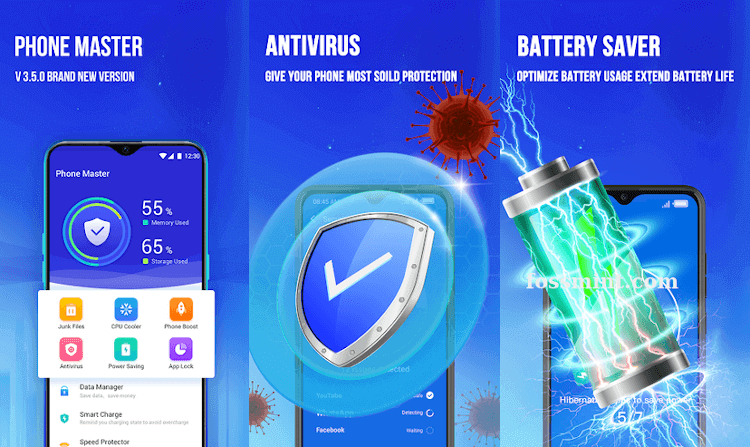 4. CPU Cooler
CPU Cooler is a utility app that combines the features of a phone cleaner, battery booster, and phone cooler into one app. Its main functions include displaying real-time phone temperature, removing duplicate files such as photos and screenshots, cleaning junk files, and speeding up the phone by freeing up RAM.
It also features an application manager with which users can backup and uninstall applications as well as clean packages.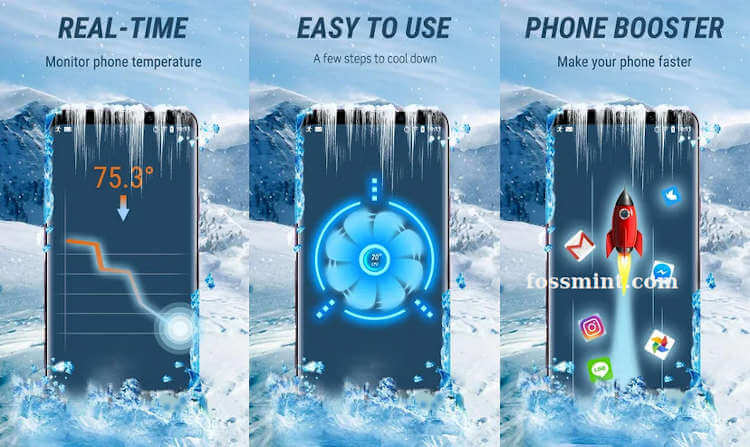 5. Dfndr Performance
dfndr battery helps users battery to last longer by optimizing their phone's background processes using intelligent, configurable profile tools. Its main features include a battery cooler, screen saver, battery health report, lock screen charge monitor, quick optimization, super optimization, and customizable profiles.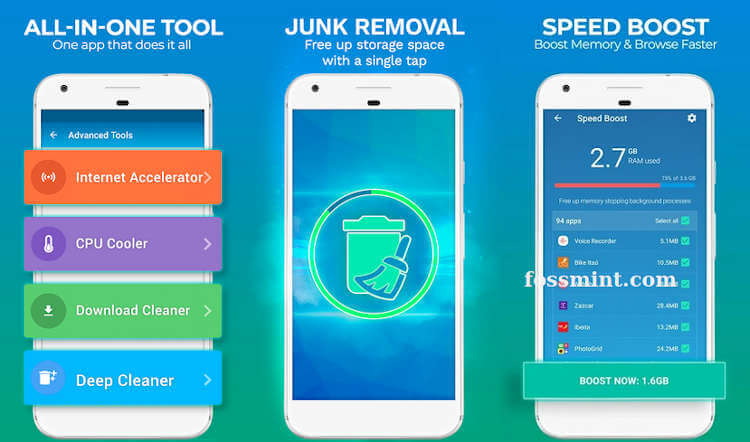 6. GO Battery Pro
Go Battery Pro can provide you with an accurate report of your battery usage using an authoritative paper algorithm. It works to calculate how many hours of videos you can watch; music you can listen to, and games you can play. It also lists details on which apps are using your battery and to what extent.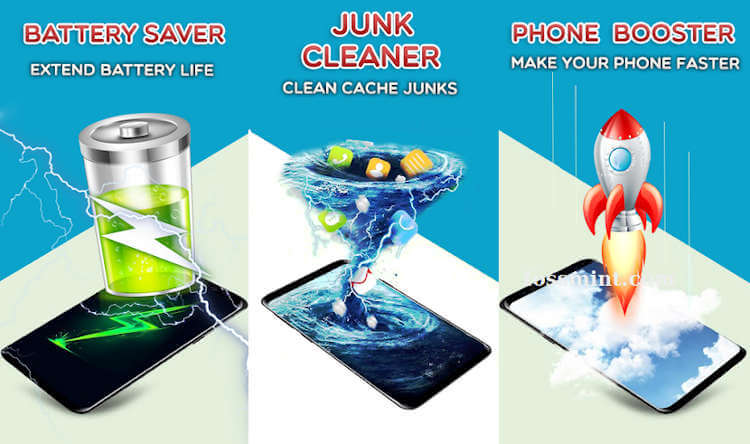 7. Kaspersky Battery Life
Kaspersky Battery Life automatically monitors installed apps to inform users about which apps are consuming the most energy and gives an estimate of how much battery life is left in hours and minutes. It is not combined with any extra tools such as cache cleaner or antivirus so if you're looking for a simple app to inform you of battery consumption, Kaspersky Battery Life is good.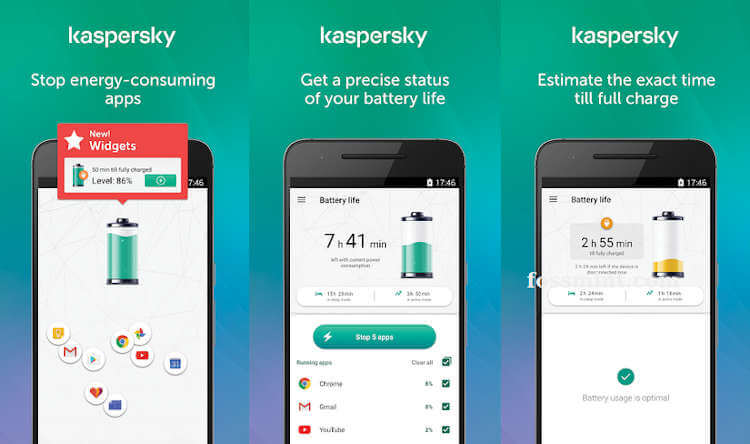 8. 2 Battery – Battery Saver
2 Battery is designed to manage Android's battery consumption by controlling the Internet connection and detecting (in)activity to control network connections in the background. It comes with support for blacklisting and whitelisting and as well as the option to display detailed battery information.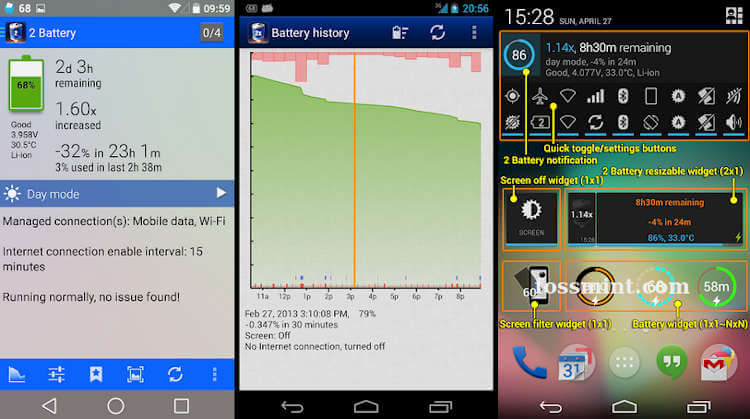 9. Fast Charging Pro (Speed up)
Fast Charging Pro is a battery optimizer app that works automatically to boost your phone's battery life and charging speed. It kills unused background apps when the phone is connected to charge, reduces the screen brightness, accurately estimates the remaining charging time, and monitors the phone's temperature in real-time in order to prevent overheating. Fast Charging Pro also uses intelligently controls WiFi, Bluetooth, and GPS when the phone is idle.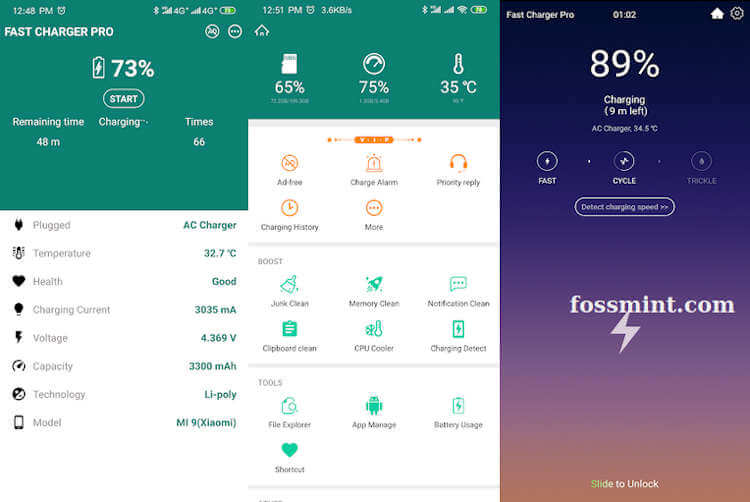 10. One Booster
One Booster is battery saver, junk cleaner, antivirus, and CPU cooler compiled into one app. It features one-tap for clearing irrelevant data such as cache and junk files, speeding up the ram by quitting memory-heavy apps, cleaning corrupted files, and cooling the CPU all in a single click.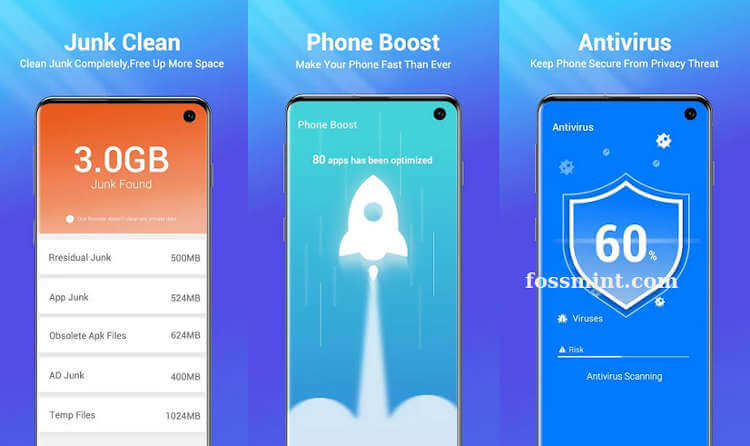 11. Ultra-Fast Charger: Super fast Charging
Ultra-Fast Charger is a battery utility app built to optimize the performance of Android phone batteries and reduce charging time. It also displays information about RAM and CPU in a nicely designed user interface.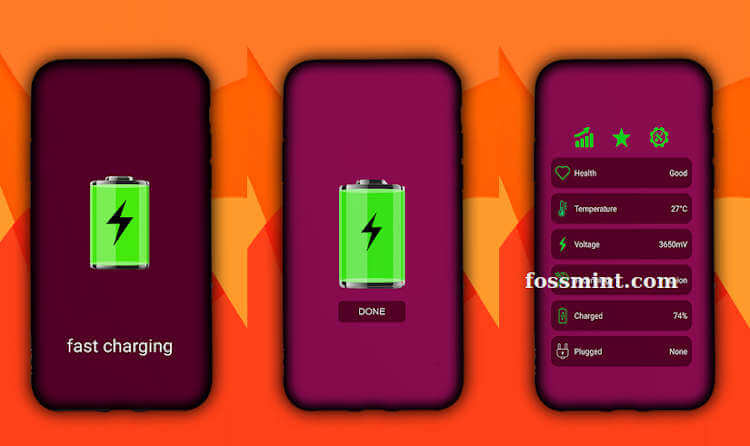 12. Battery Widget Percentage Charge Level (Free)
Battery Widget Percentage Charge Level is a bundle of several widget styles that show the exact battery level on Android devices. It comes with a widget builder for custom widgets, a desktop toolbar indicator, colour themes, widget font options, and a battery history graph, etc.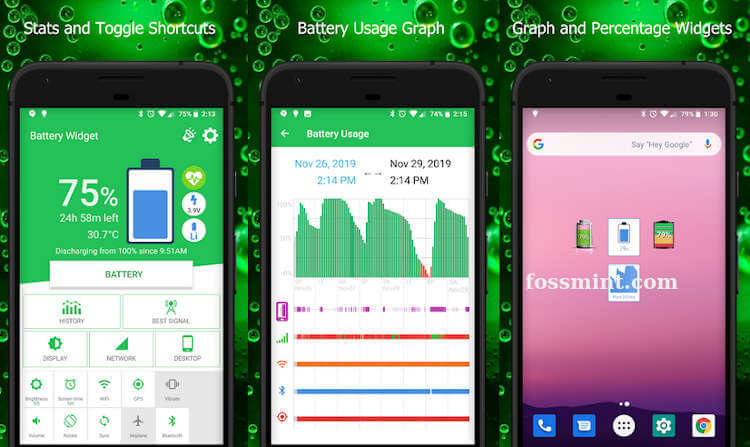 13. Show Battery Percentage
Show Battery Percentage is a battery optimizer app designed to provide users with information on their battery while boosting its performance. Among its several features are a battery percentage indicator, phone hardware status indicator, estimated time until the next battery charge, and a built-in memory cleaner for releasing RAM.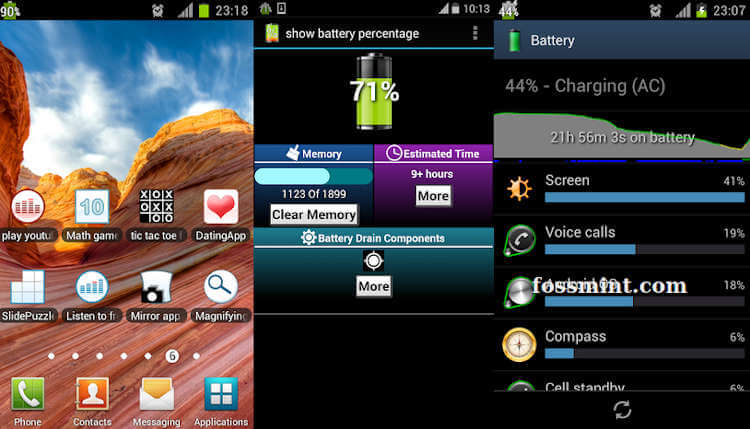 14. Battery Booster Lite
Battery Booster Lite is an all-in-one utility app for power management and battery boosting on Android smartphones and tablets. It provides users with information on battery usage such as which apps are using the battery the most, temperature, remaining uptime, etc. It features a simple UI with an interactive design for even graph displays.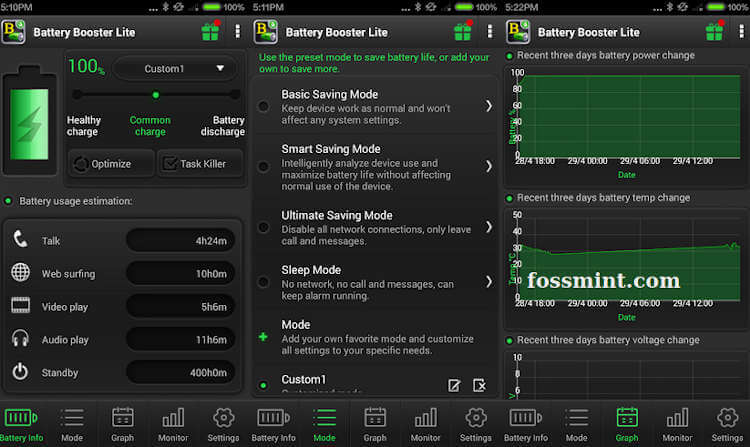 15. Avira Optimizer – Cleaner and Battery Saver
Avira Optimizer is a memory cleaner that renews the battery life of Android smartphones using its effective memory cleanup feature, RAM booster, and built-in junk cleaners. It is designed to keep user data secure, optimize phone memory, free storage space, and minimize energy consumption. It also features a wave to unlock the phone option.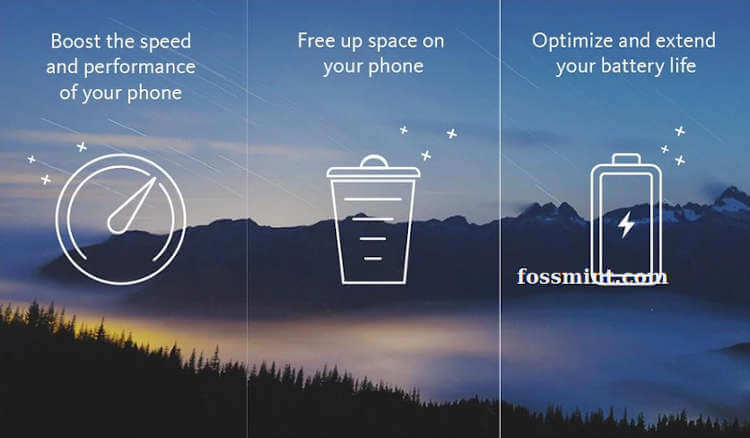 Congratulations on making it to the end of the list. Are any of the battery savers you use listed? If you don't already have one then install anyone from the list and it's bound to improve your mobile phone experience.