WordPress is a free and open source Content Management System for creating beautiful websites, blogs, and apps. It powers 32% of the web and boasts a community of developers, site owners, and content creators in their thousands who meet up monthly in 436 cities worldwide.
WordPress is always getting updated but it recently received its biggest update in the form of version 5.0 (codenamed "Bebo") with changes that make it a lot easier to use and powerful to work with. The most important changes are its new editor and default theme.
Let's talk a look at what's cool about them.
Twenty Nineteen – The New Default WordPress Theme
If you are familiar with WordPress then you would know that its developers add a new default theme periodically and this year is no different. In preparation for the very much anticipated 2019, the new Twenty Nineteen theme has been added.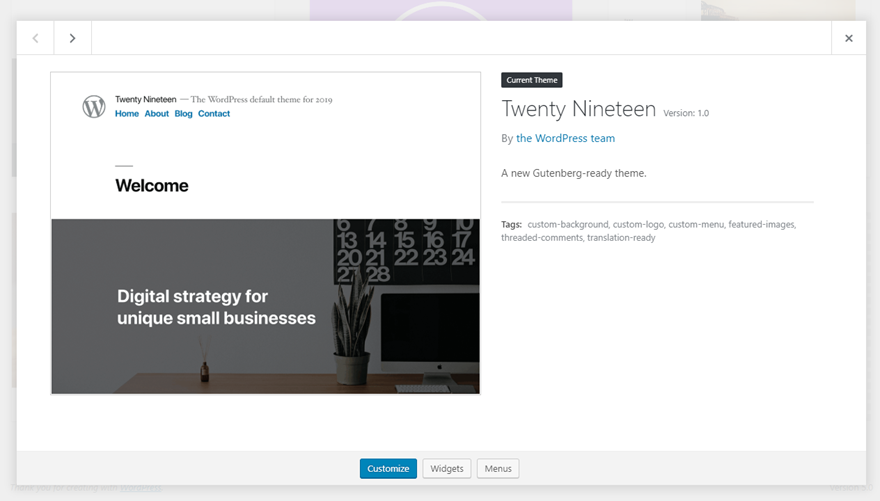 It comes with the new WP editor and both its minimalist style and support for thousands of page builders, plugins, etc make it an excellent theme for building almost any type of website.
Gutenberg – The New Block Based Editor
Gutenberg is a block-based editor through which you create layouts and add content using blocks. It has various content blocks which allow you to easily add images, galleries, lists, buttons, text, audio, video, embeds, files etc.
Its top bar houses the options to add blocks, undo/redo changes, view document info and outline, the toggle for block navigation, the gear icon for showing/hiding the Document and Block menu and a 3-dot icon for customizing the editor itself.
Each block has a menu where you can duplicate it or edit it as HTML, among other options.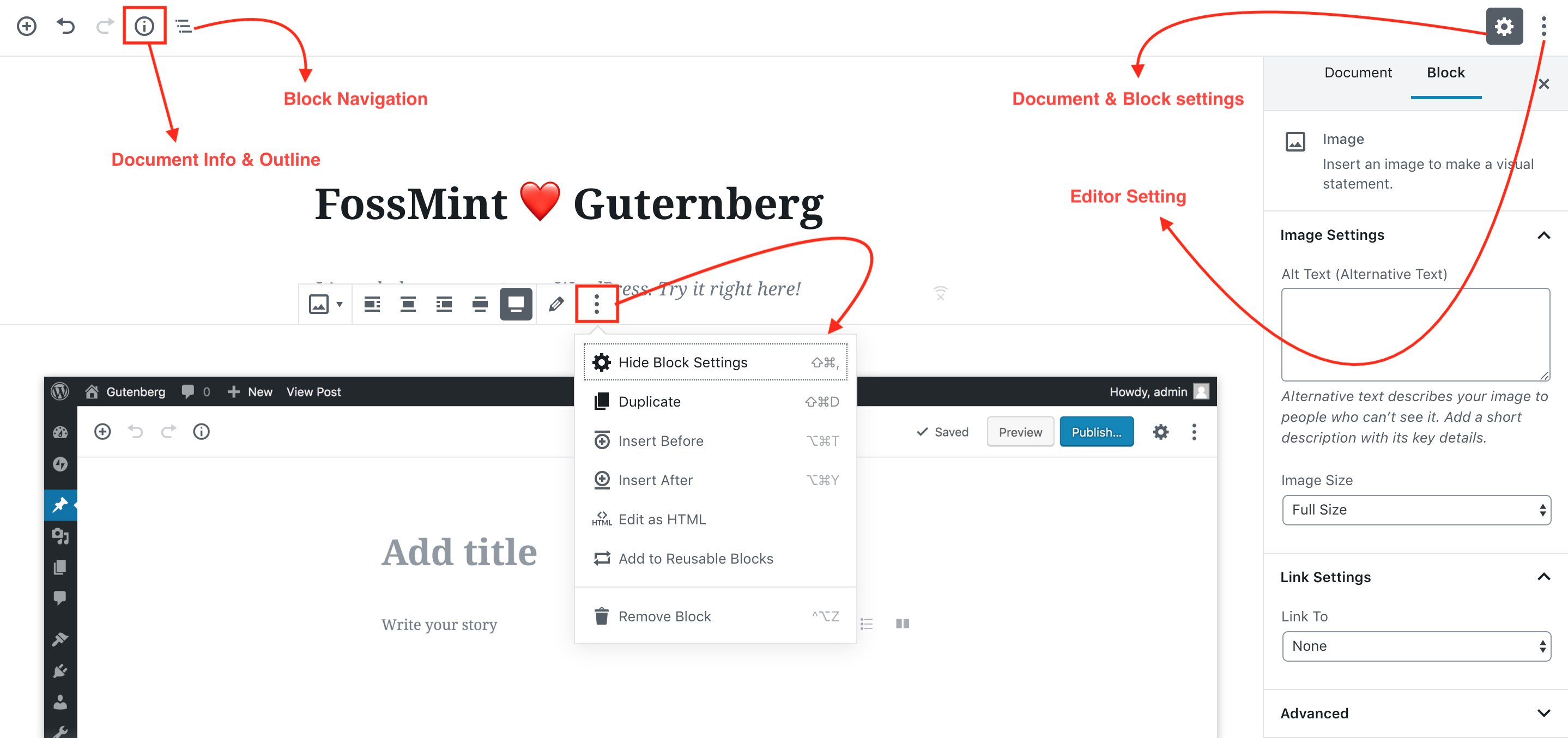 Every element, be it an image or text, code block, embedded content, widgets, etc. is wrapped in a content block with its width, colours, and block-specific attributes. You can drag them up or down to customize their positioning, edit their style, and even add advanced CSS.
The Block Navigation panel enables you to quickly navigate to any section of the page via section (menu) links.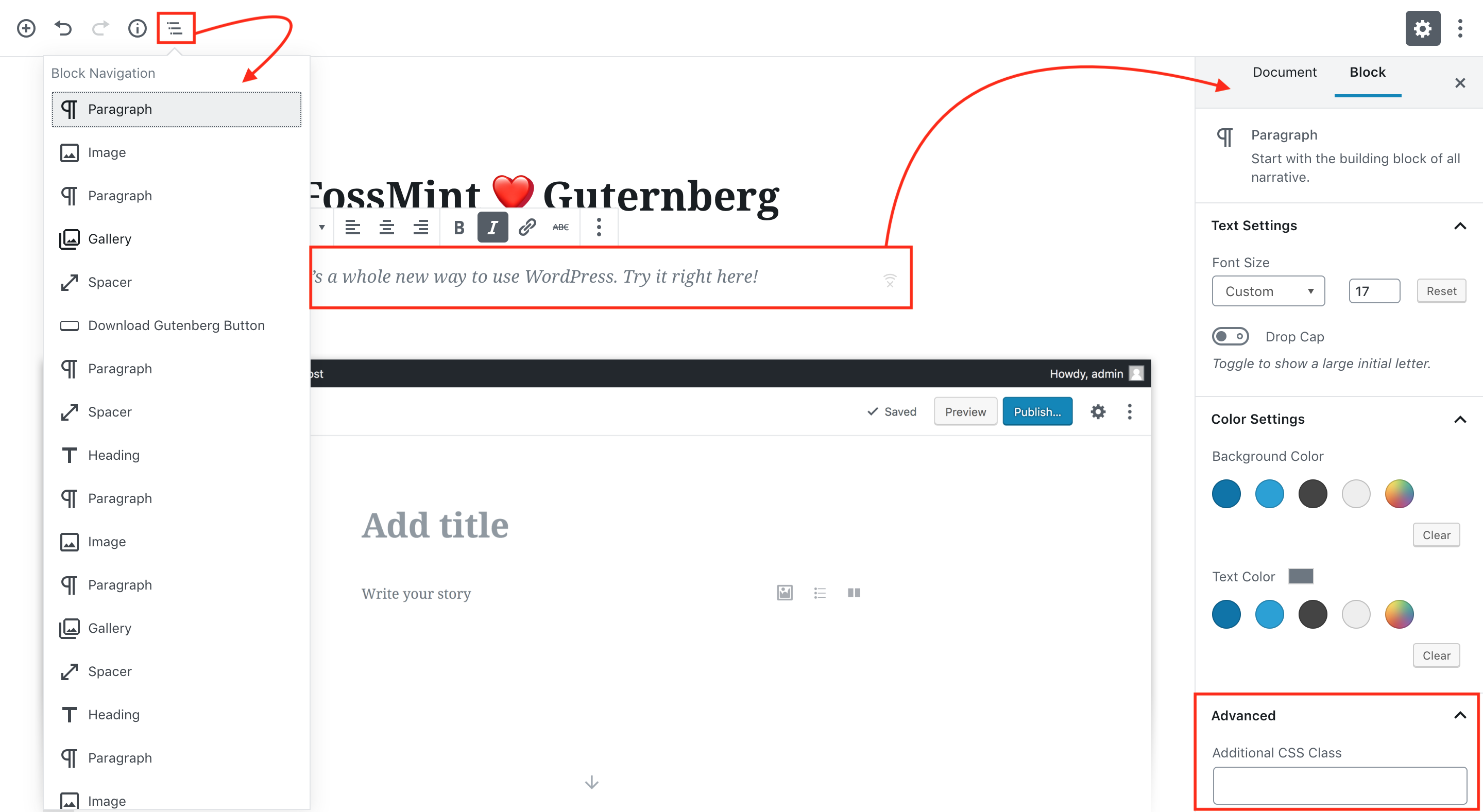 You can add blocks to your layout and then specify the column count you prefer. Remember that each block in Gutenberg has properties that are specific to it as well as CSS styles.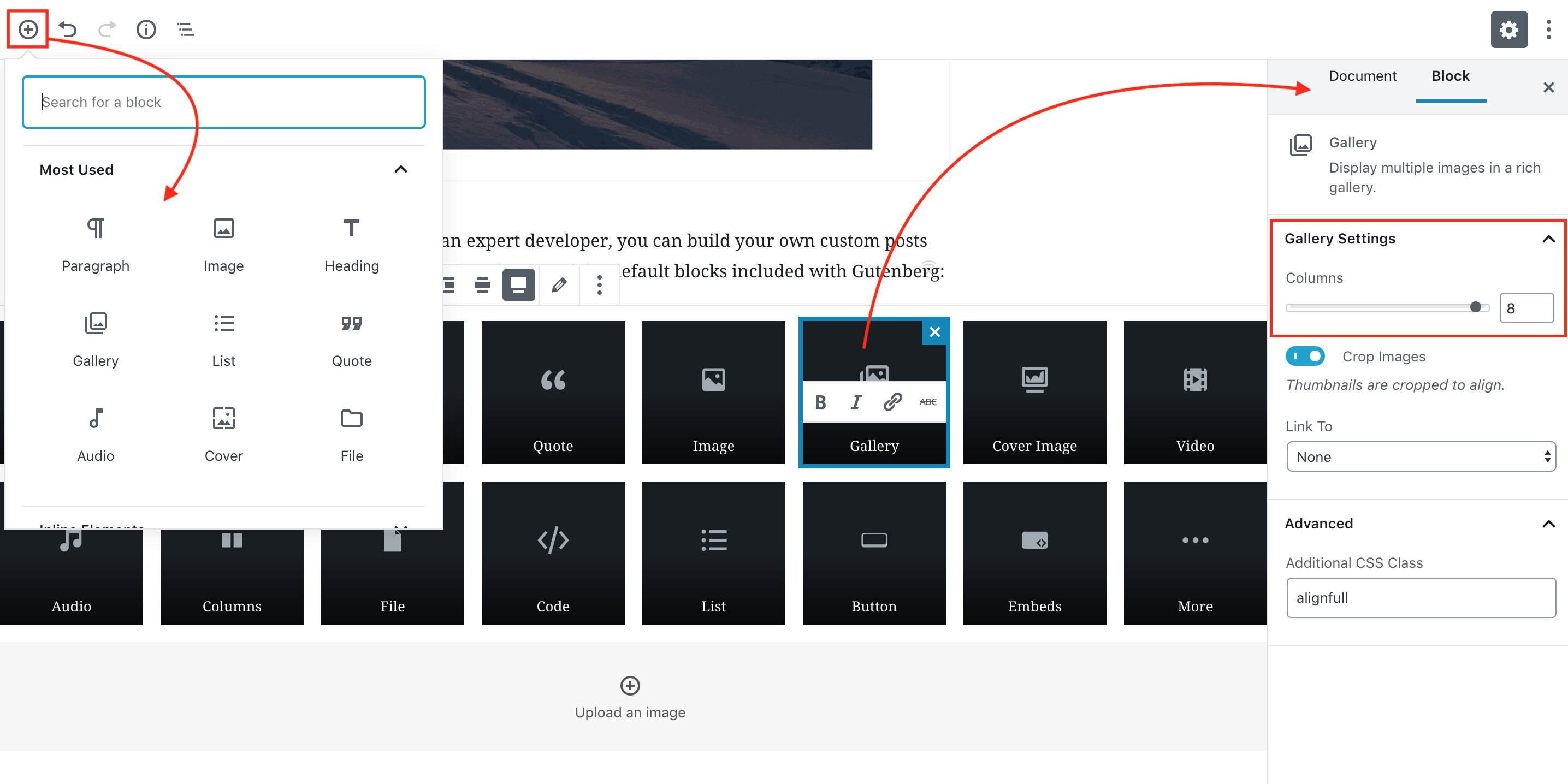 Gutenberg is the talk of the town because it has replaced the much-loved TinyMCE editor as WordPress' default editor. It was announced a while ago to allow WP users get familiar with it before making the significant transition.
And what's even cooler is that you shouldn't be worried about making the transition because any content created using TinyMCE editor will be wrapped into its appropriate content block and will continue to display as they do!
What about the release of WordPress 5.0 "Bebo" gets you excited? Are there features that are lacking? And what do you think about the new approach of adding content using blocks via Gutenberg?
As always, feel free to share your thoughts with us in the comments section below and remember to tell your friends.