Coupons are tickets or any form of document that you can redeem for a price discount when purchasing items and thanks to technology, digital coupons allow users to access awesome discounts and free services without needing to carry physical prints around.
There are several applications whose purpose is to provide a single interface for finding the best shopping deals, coupon codes, etc. and today, I bring you the best of such apps that you to shop and save some cash at the same time.
1. Ibotta
Ibotta enables you to make some cash each time you shop, travel, dine out, or make in-app purchases without requiring coupons, promo codes, or rebates and it integrates seamlessly with thousands of popular retailers and brands including Target, Walmart, etc.
Once your balance is at least $20, you can transfer the funds to Venmo or PayPal or convert it to a gift card for stores like Starbucks, Best Buy and Amazon.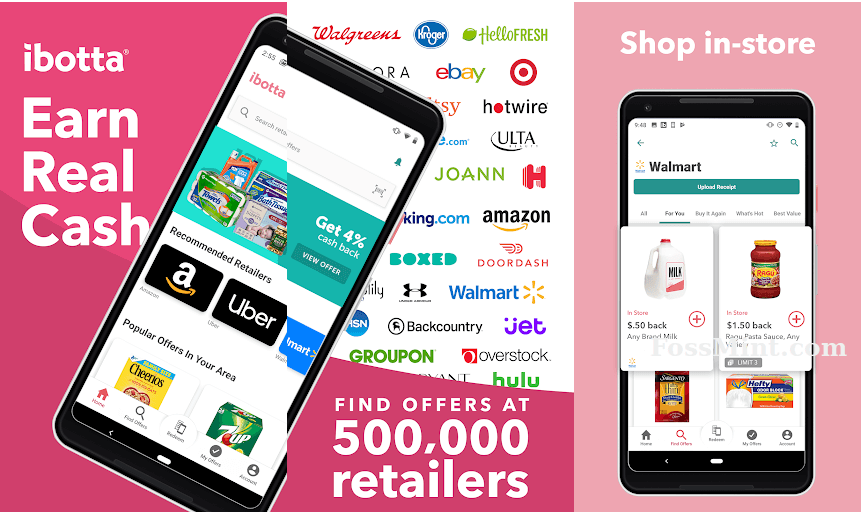 2. Honey
Honey is a Chrome browser extension that enables you to save money by searching the Internet for the best discount codes for shopping for virtually anything at thousands of different stores, not excluding Amazon, Expedia, Best Buy, Forever 21, etc.
It is 100% free, installable with 2 single clicks, and stays out of the way so that you can shop online as you normally do but at cheaper prices.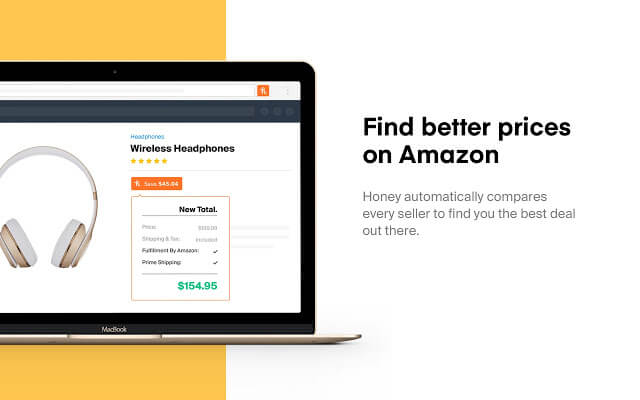 3. Groupon
Groupon enables users to find great purchase deals and stuff to wear, eat, sightsee, etc. with discount rates of up to 70%.
Different deals have different lasting periods but they are all available to be used immediately. You can purchase discounted gift cards and even share them with family, search for themed restaurants, travel ticket coupons, etc.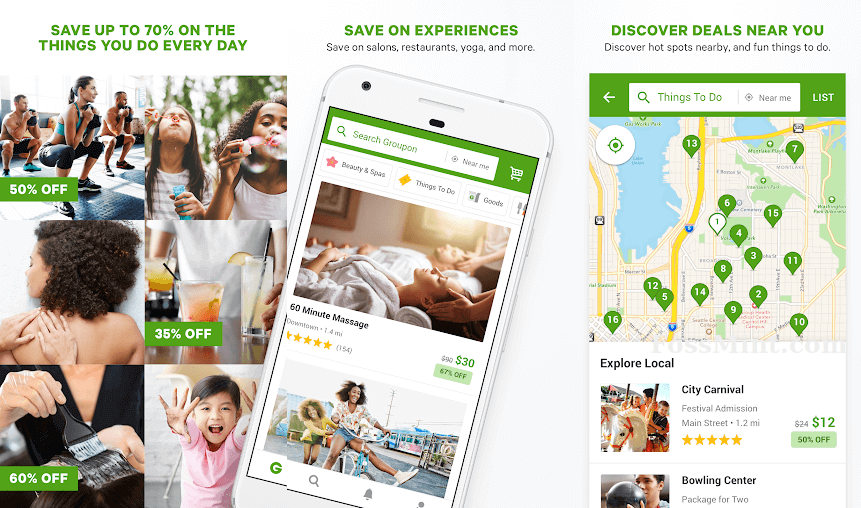 4. RetailMeNot
RetailMeNot allows you to find shopping deals as well as in-store and online coupons by searching for nearby deals which you can browse by store, brand, or category.
It contains coupons for fashion, vacation trips, beauty, pizza, food, electronics, and shopping deals. It also offers cash back on purchases, notifications about new sales and gift card deals.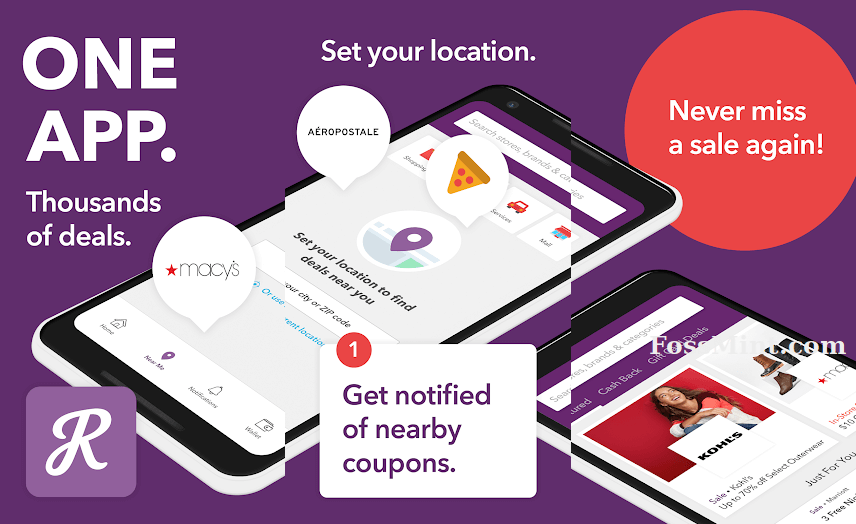 5. GasBuddy
GasBuddy is the #1 car companion app for finding the cheapest gas stations near you and works to help users save up to $340 on gas annually.
You can search for relatively cheaper gas stations and filter the results by price, brand, location, and amenities such as car wash, restaurants, restrooms.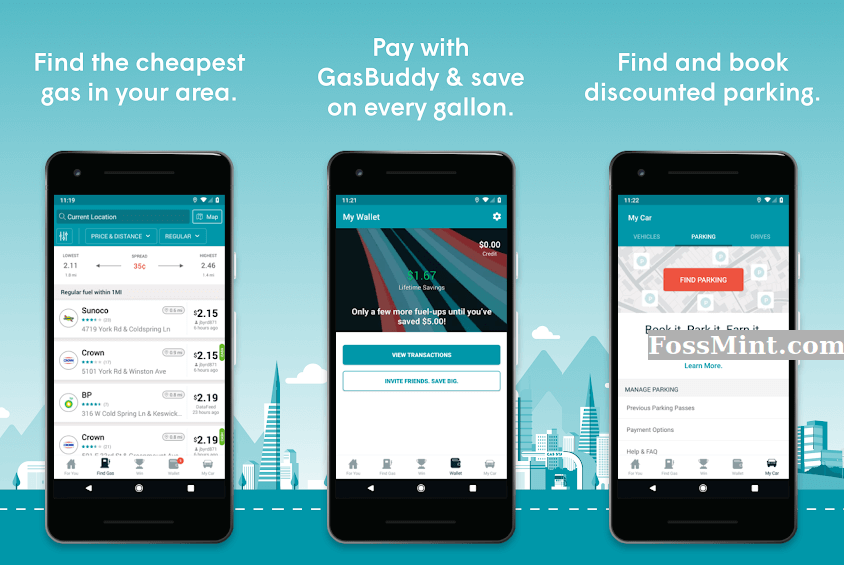 6. The Coupons App
The Coupons App features excellent discount prices for products, services, and different restaurants with the option for a close-up view of the physical form of selected coupons.
Within the app, you can browse weekly ads, save coupons and automatically add them to your favorite calendar app, share your grocery lists and coupons with friends, etc.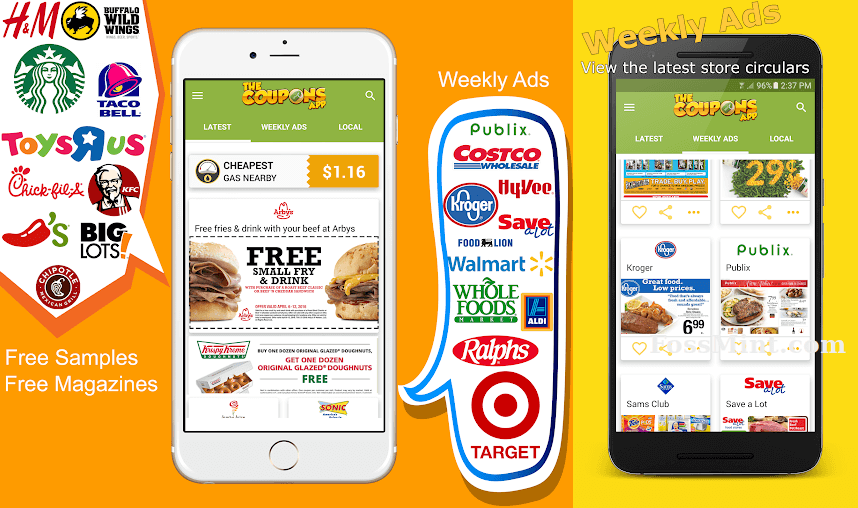 7. GoodRx
GoodRx enables users to save the cost of drug prescriptions to as much as up to 80% even if you have Medicare or insurance. It automatically compares the cost of drugs at different pharmacies and even informs you when certain prescriptions are free.
GoodRx can be shared with all of your family including your pets and can be used to make payments directly from within the app in order to enjoy discount prices without the need to print anything.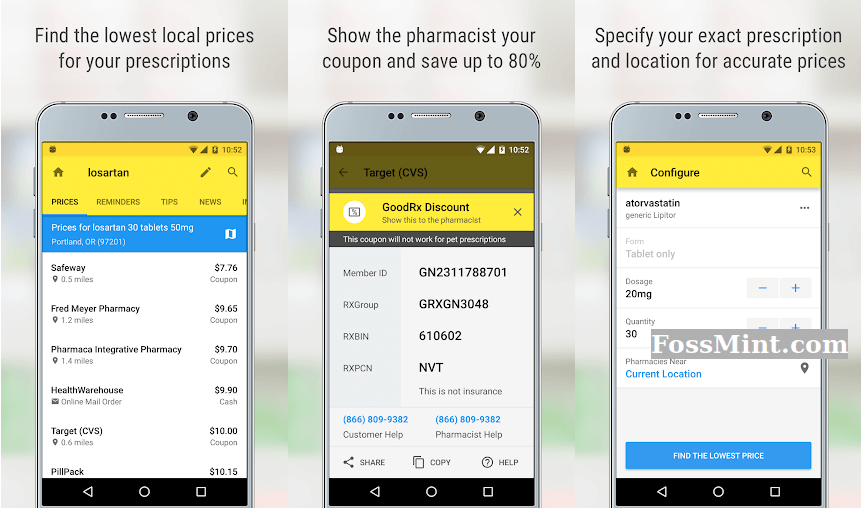 8. Shopular
Shopular gives you access to coupons and shopping deals that enable to spend less cash as you shop and save time since you don't need to hunt for promo codes etc. online.
You can pick from hundreds of popular stores, enjoy a 25% cash back when you purchase stuff via the app, get notifications about nearby sales, access promo codes for virtually anything, etc.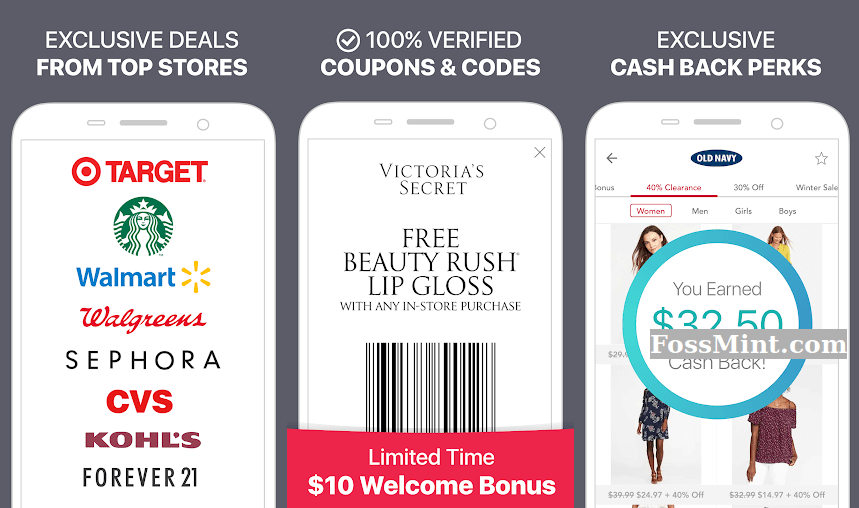 9. Coupons.com
Coupons.com enables users to locate shopping deals and manage all their grocery shopping and coupons to use at popular stores like Dollar General, Target, and Walmart right from their phone.
Users can also save their favourite brands in the app and make more than $100 in coupons every day from its cash back savings feature.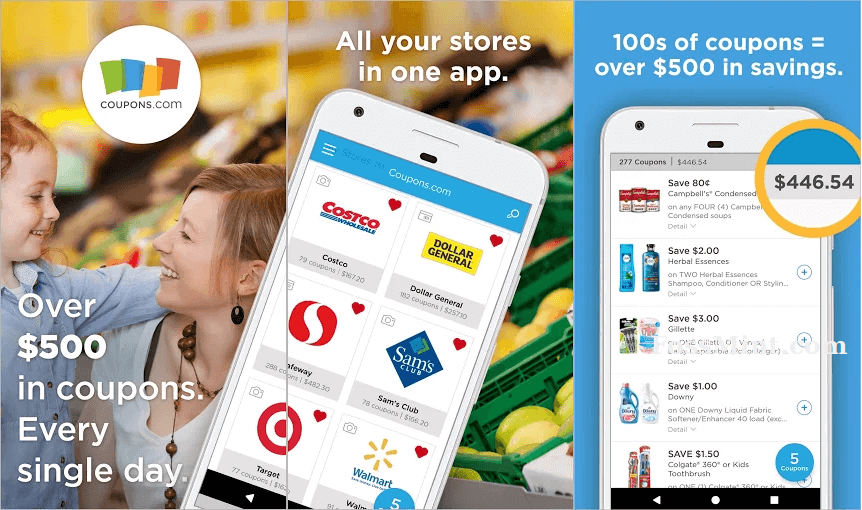 10. DealsPlus Coupons & Deals
DealsPlus Coupons contains thousands of in-store coupons as well as online coupon codes, deals for thousands of restaurants, grocery stores, and shopping sites without the need for hunting or printing.
You can use DealsPlus's search bar to search for products from your favorite retailers, or discounts at the restaurants that you fancy and you can conveniently save all of them in the app.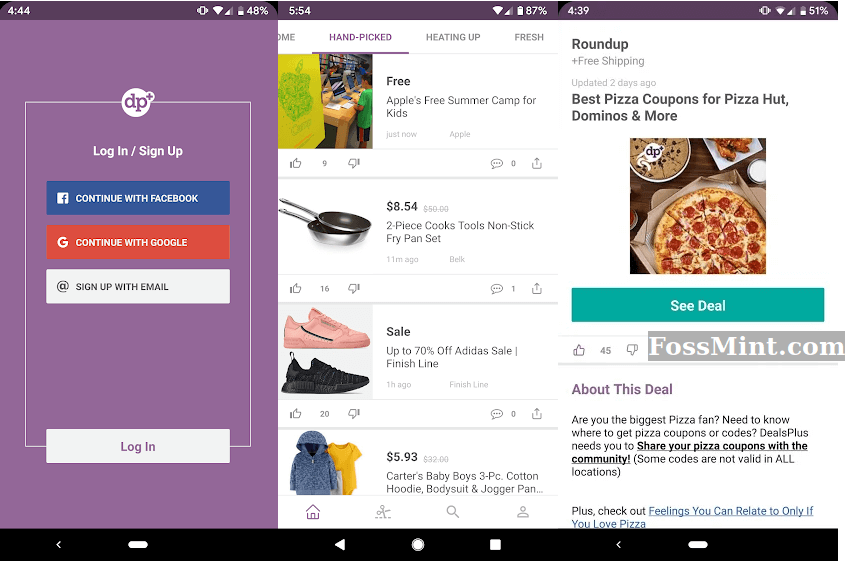 So there you have, the best coupon applications for all your shopping activities ranging from gas stations to fashion, grocery, and medications.
Do you have any experience with any of the listed apps? Or perhaps you know apps that are worthy of mention? Feel free to share your thoughts with us in the comments section.