Since the day I came to know about Mac, a product by Apple, I always knew that it was safe and secure. It doesn't need any protection like Windows or Android against threats like Trojans, Malware, Viruses, and others.
But is this true? What does this stand for in this new era in which we are living today? I would say no.
No, we can't just depend on our computer and its operating system to protect us against all malware present in today's world, where technology is advancing day by day and the internet is expanding every second. Not even in the case of the Mac – Apple Computer Operating System.
Generally, Mac is more secure than Windows as it is a Unix-based operating system. Still, it can be hacked if a hacker wishes to hack it. Last year there were many instances of malware infection on Mac Systems, which further made its users realize the importance of protecting their systems.
So now that we know that protection is important for Mac Computers, and with hundreds of anti-virus software available, how would one know which one to use? There are both paid and unpaid antiviruses for Mac which provides real-time protection against all possible threats.
So here to help you out, we have compiled a list of the best anti-viruses to help you protect your Mac PC against threats. While both free and paid options are available, they can offer all the essential protection against threats.
Let's check them out.
1. Intego Mac Internet Security X9 (Paid)
Intego Mac Internet Security X9 combines VirusBarrier and NetBarrier to create and form utilities designed to spot and kill the malware threats invading from outside and those that can come from deceptive software.
It also detects potential intrusion and outgoing rogue software. VirusBarrier is easy to understand, while Net Barrier is a two-way firewall. Together, these two pieces of software provide high protection against malware threats.
VirusBarrier scans every file connected to the disk; it can also check emails connected to iOS devices. Any suspicious file is confined, and other safe files are labeled as trusted.
Key Features of Intego Mac Internet Security X9 includes:
Two-way Firewall
Reasonably good performance
Most Trusted Virus Scanner
Good Compatibility with macOS.
Protection against Direct and Indirect malware threats and viruses.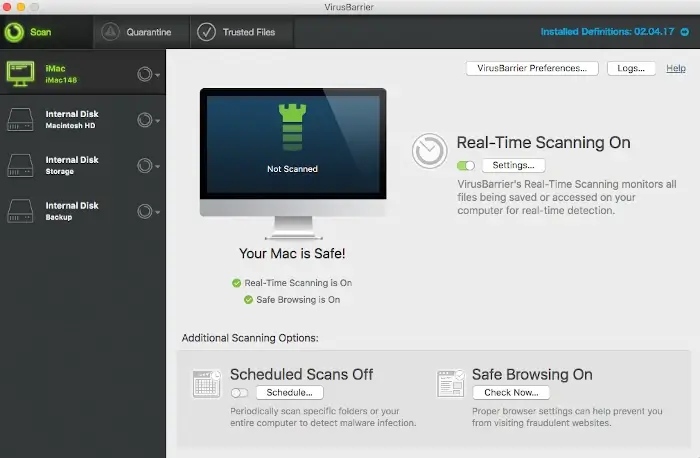 2. Norton 360 (Paid)
Norton 360 is a security service that executes the areas that need safeguarding and supervising certain operations in the Mac free from any malware threats, hacking of the browser intrusion, or malware attempts.
Norton 360 is available in various options like Standard and Deluxe. In the Standard edition, you get features like Dark Web Monitoring and Parental Control; it can license up to 5 Mac devices compared to the Deluxe Version, which can license up to 10 devices.
Apart from detecting unwanted software, it also provides valuable features, like a VPN for protecting online personal information, bank details, or any necessary passwords. Remember, there is protection against unwanted malicious software harboring in the devices.
Key Features Norton 360 for Mac are:
User Friendly
Covers multiple devices in standard and deluxe versions.
Dark Web Monitoring and Parental Control.
Device Security
Secure VPN
Password Manager
Cloud Backup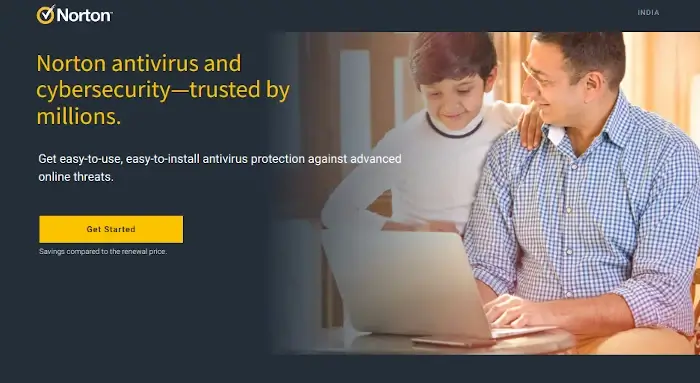 3. Trend Micro Antivirus for Mac (Paid)
Trend Micro Antivirus is another of the best software to handle malicious and malware functions. It is a well-rated antivirus protection, simple yet easy-to-use, and understandable interface for users.
Since it is simple software, no additional benefits or features are attached. Trend Micro stands as the best choice for anyone looking for something simple, user-friendly, and at a fair price.
Here are the Key Features of Trend Micro Antivirus:
Easy to use
High rate of malware detection
Checks files for ransomware-style assaults from unknown sources.
Reasonable pricing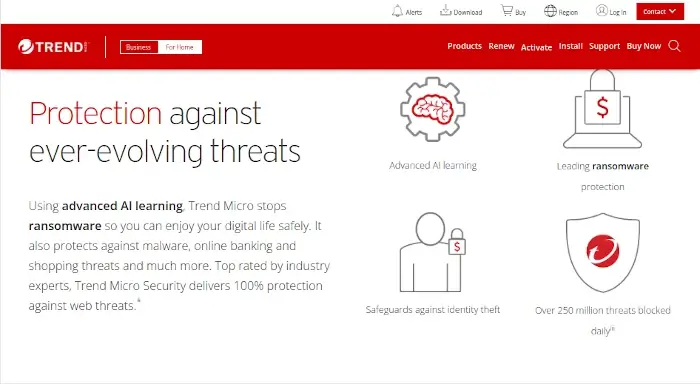 4. McAfee Total Protection (Paid)
McAfee Total Protection is continuously updated and provides an entourage of antiviral, malware, identity security, VPN, and other tools. It is a very easy-to-use tool; once installed, you can be rest assured that it can take over from there.
The tool scans your hard drive and scans custom locations, external volumes, and times. The user can control what McAfee Total Protection can do as it notifies the user immediately on detecting malware or viruses; you can instruct it to quarantine or delete the file.
The other features include an ID Protection tool that protects your email ID, breaches against any passwords, a firewall, and a security VPN. The McAfee package extends up to five devices at one time.
Here are the Key Features of McAfee Total Protection:
Easy to use
Customizable tools for multiple devices
Scans in the Background
ID protection tool
Secure VPN feature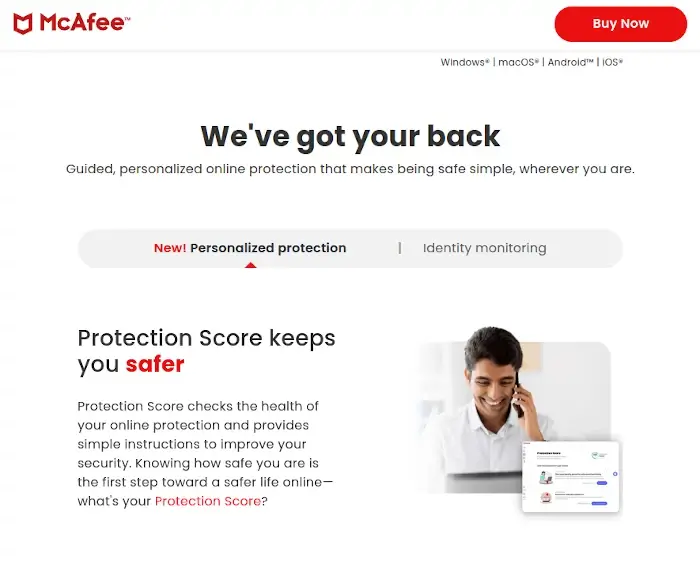 5. Eset Cyber Security Pro (Paid)
Eset Cyber Security Pro protects MAC, Windows Computers, Linux boxes, and Android devices against unauthorized software practices. However, the iPhone is an exception in this case. However, it protects all the other devices from network intrusion, hijacked scripts of search engines, and more.
However, the best part is that as far as on-time monitoring is concerned, it gives a functional committed firewall and sworn tools that detect the malware and virus in the device. It could also be spyware, protecting users from invading outside software and their private data.
At the same time, it provides parental and detailed Control with three users over the websites that allow the users to visit.
Here are the Key Features of Eset Cyber Security Pro:
Efficient Protection
Complete Control over the settings
Dedicated Firewall and tools to detect malware
No iOS version
Secured online protection
Multi-platform protection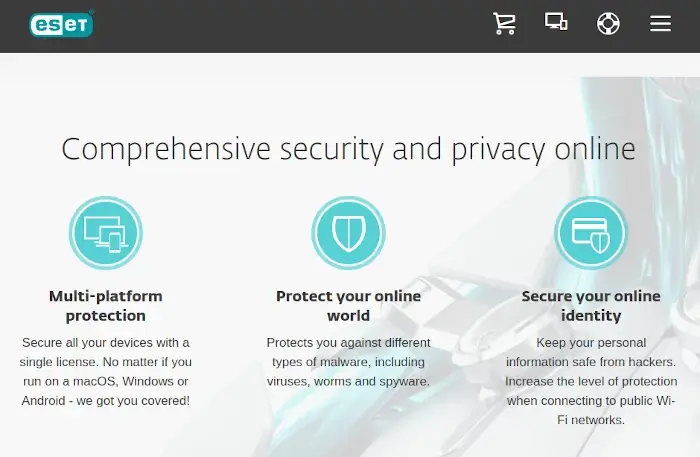 6. BitMedic Pro Antivirus (Free)
BitMedic Pro Antivirus is another best antiviral application. However, it comes with certain drawbacks which need thorough work. It has many tools or modules like an Antivirus Scan Module, Cleaner Module, Custom Scan Module, Browser Privacy, and a setting for various systems.
It allows deep scan, customizes the system response, and creates a file not to scan. However, it predicts some fraudulent emails.
The Adware Cleaner Module is simple and runs very swiftly. The Browser Privacy Module is an easy and quick function to clean up history bookmarks and remove various extensions.
Here are the Key Features of BitMedic Pro Antivirus:
Simple and User-friendly
Good External Drive Scanning Tools
Various Scheduling Tools
Easy Cleanup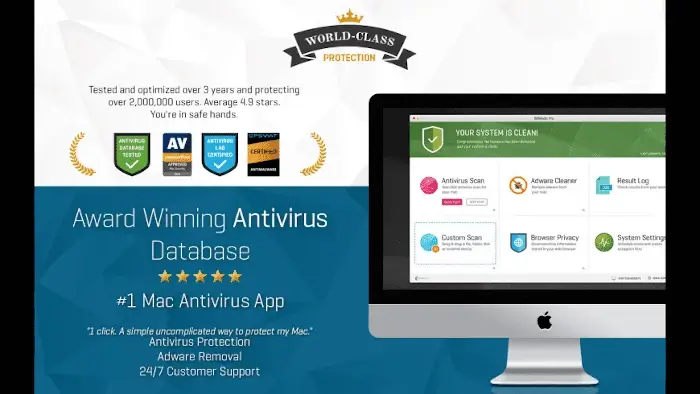 7. ClamXAV (Paid)
ClamXAV can be downloaded from the ClamXAV Website and is simple and easy. After installing the software, permission must be granted to access the downloads folder and change the security settings.
One can also run a manual scan through the main screen which helps scan system files and different areas of the Mac. A simple hard drive can run the scan on each folder and file.
So, the whole system gets checked to see if any malware is present. It scared perfectly in June 2022. AV's Tests were acceptable but not evaluated after that.
ClamXAV is the most effective at detecting and stopping malware. It is nothing other than just simple basic scanning options. It is effective at virus scanning. It is also found in various other antivirus software but is most effective for Mac.
Here are the Key Features of ClamXAV:
Simple and easy to use
Adequate and proficient antivirus Protection
Manual Instructions to detect malware for specific files
A quick scan through every file
Malicious files are quarantined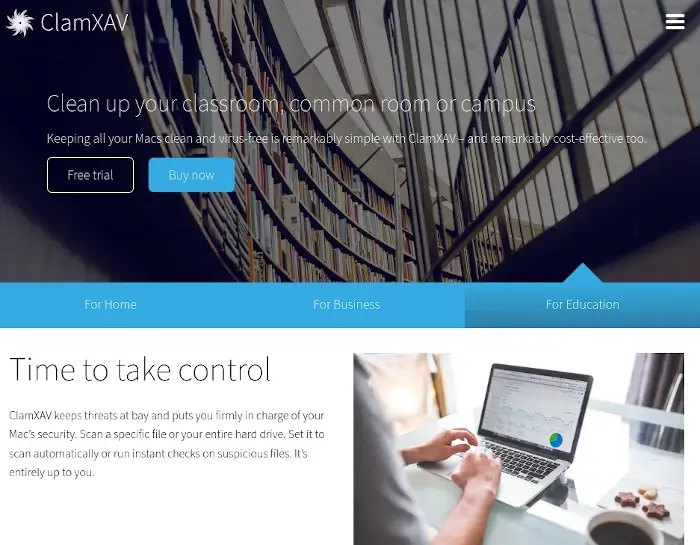 8. F Secure Total For Mac (Paid)
F Secure Total For Mac is another security software suite that works on MacOS, iOS, Android, and Windows, eventually providing data from various threats. Although it has some features, it lacks essential key options, mainly when scanning the virus.
The scan button runs a full virus that runs your entire system. While scanning for viruses and threats, take it to another screen.
However, there are some screens which can be reviewed only there. The Windows screens provide a quick scan. It can automatically block malware and DeepGuard system applications, indicating a malware infection.
One can either set up the ID monitor to scan the emails to check if any data is breached or establish the VPN. It protects your device from being monitored by advertisers, mainly not to track online activity.
It also secures and stores the passwords through a protective vault, so all your login details are secure. However, the password vault needs an extension to Firefox, Chrome, and Edge.
Here are the Key Features of F Secure Total:
Virus Protection
Browser Security
ID monitoring
VPN
Password Vault
Efficient VPN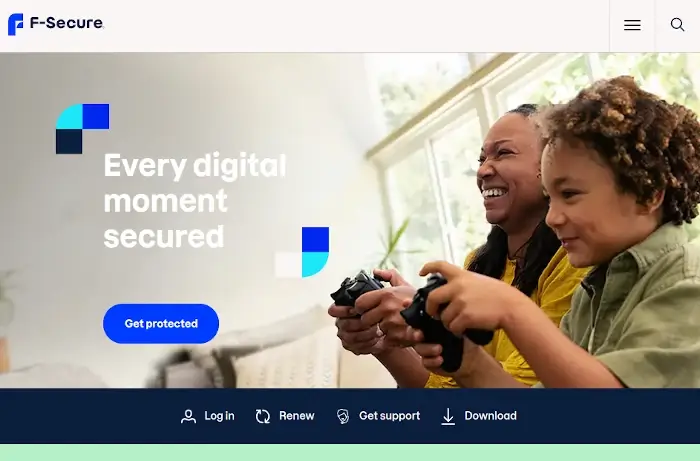 9. Avast Security (Free)
Avast Security is another antivirus app for Mac users. Multiple features constantly block the ransomware, viruses, and malware that can attack Mac security.
Avast Security keeps track of and notifies users whenever their Mac is near any dangerous site. Or inform about any web trackers.
The app ensures the Mac is safe from any virus or outside invaders while shopping or performing any banking activity. It also protects against malicious emails and notifies if there is a threat to Wi-Fi security. It is entirely free, so there is no need for an account.
Although it has some premium versions, the Wi-Fi intruder and live range warfare shield support are provided.
Here are the Key Features of Avast Security:
Core and Ransomware Shield
Easy to install
Quarantine
Inspects Wi-Fi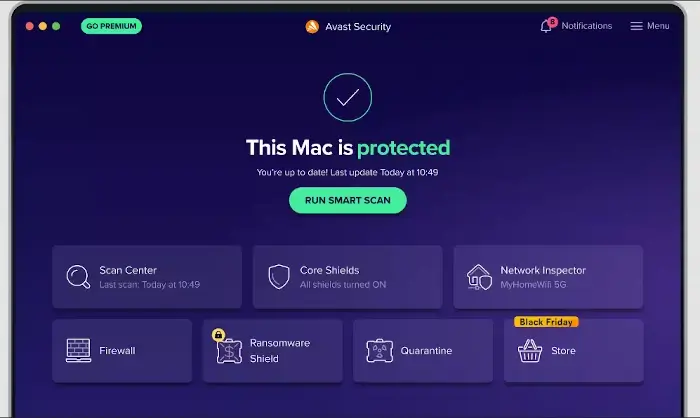 10. AVG Antivirus for Mac (Free)
AVG AVG is another free and simple elegant design antivirus program offering basic protection against viruses, malware, and other threats. It silently runs in the background without distractions and provides online protection too.
Additionally, it provides rescue disk checks and Mac cleaner, which can be very important in many cases and for many users.
Here are some of the key features of AVG Antivirus:
Protects your Mac from viruses, malware, and other threats in real-time.
Scan your Mac for viruses and malware at any time.
Blocks malicious websites and downloads.
Scans your email for viruses and malware.
Helps to improve your Mac's performance and security.
It can be a bit heavy on system resources but it is an antivirus that you can just "set and forget" and it will take care of rest.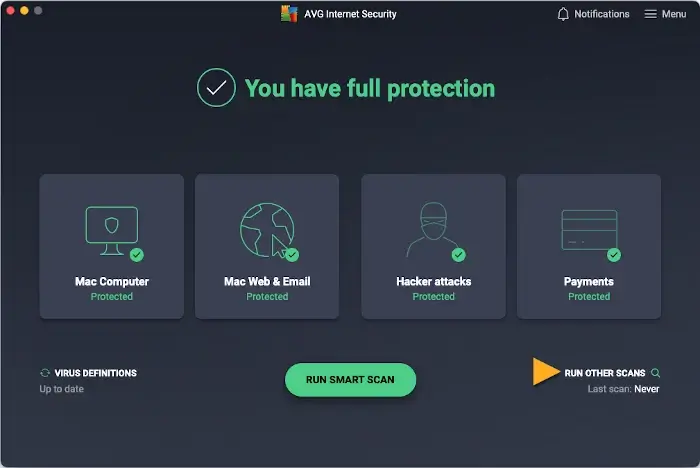 11. Comodo (Free)
If you are a person who doesn't like to be disturbed by antivirus tasks, then Comodo is for you. Another lightweight free antivirus with a simple design and easy to access.
It bundles tactical security features with Comodo's tried and trusted methods that perfectly cover Mac security requirements. You can just schedule the scans and let it do its work without bothering you.
Here are some of the key features of Comodo Free Antivirus for Mac:
Easy user-friendly interface
100% protection with On-access scanning
Instant One-Click scanning
Real-time access to updated virus definitions
Simple slider to change your security level
Quarantine system to isolate suspicious files
Flexible virus scanning that runs on a schedule convenient for you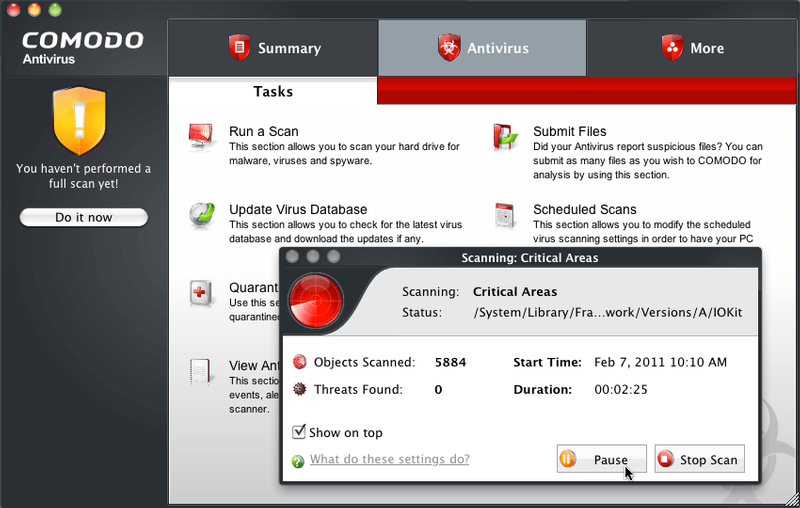 12. TotalAV (Free)
TotalAV is a free and reliable antivirus for Mac with some extra unique features like boosting memory and parental control with strong malware detection rates.
Here are some of the key features of TotalAV Free Antivirus for Mac:
Full antivirus Protection including Malware, spyware, and Adware
Speed up tool
Disk Cleaner tool
System boost
Parental Control
Browsing Performance
Internet Protection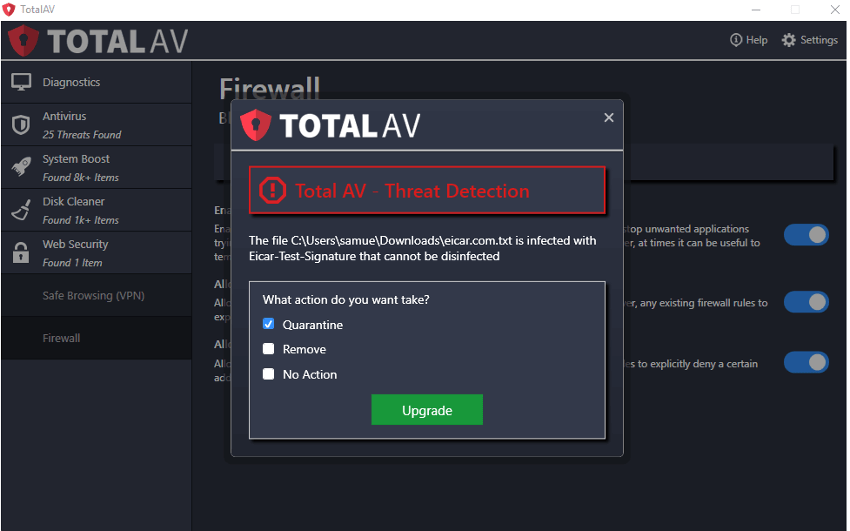 13. Sophos Home Security (Paid)
Another elegant antivirus Sophos Home Security is a comprehensive solution designed to protect your device from threats such as viruses, malware, ransomware, phishing attacks, and more.
It provides the unique feature of remote management where you can manage the security of multiple devices from a central dashboard, making it convenient for families with multiple devices.
Sophos includes parental control features, allowing you to monitor and control your children's online activities, set time limits, and filter content.
Here are some of the key features of Sophos Home Security:
Real-Time Antivirus
Parental Web Filtering
Web Protection
Remote Management
Up to Three Devices
It provides a 30-day free trial of the premium version. Its premium version provides some very unique features like Artificial Intelligence and Malware Removal. So, if you are keen on spending, you can go for the premium version too.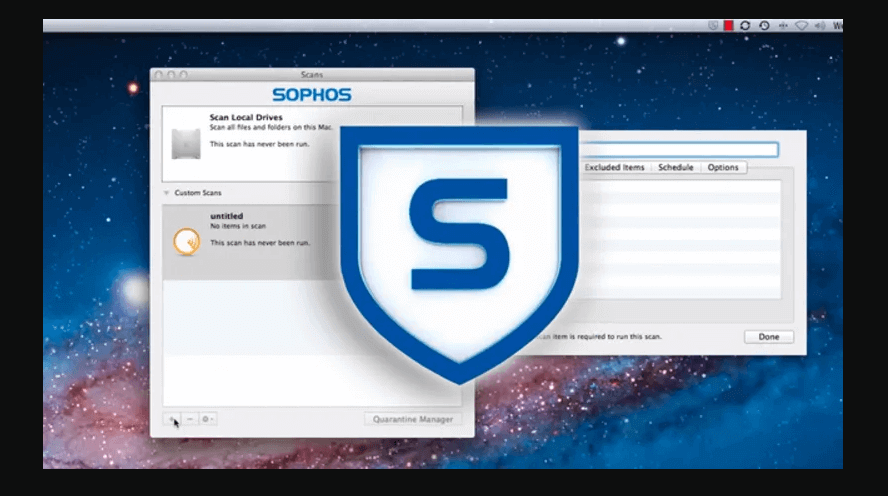 14. Avira Antivirus (Free)
Avira is a well-known antivirus software solution for various devices which includes Windows, macOS, Android, and iOS.
The software is designed to protect your computer or device from spyware, malware, viruses, and other online threats. The premium version includes additional features such as a firewall, system optimization, and a VPN.
Here are some of the key features of Avira Antivirus:
Real-time scanner
System scanner
Quarantine management
Activity Stream
Integrated scheduler
Browser tracking blocker
Safe browsing
Price comparison to save your money while shopping online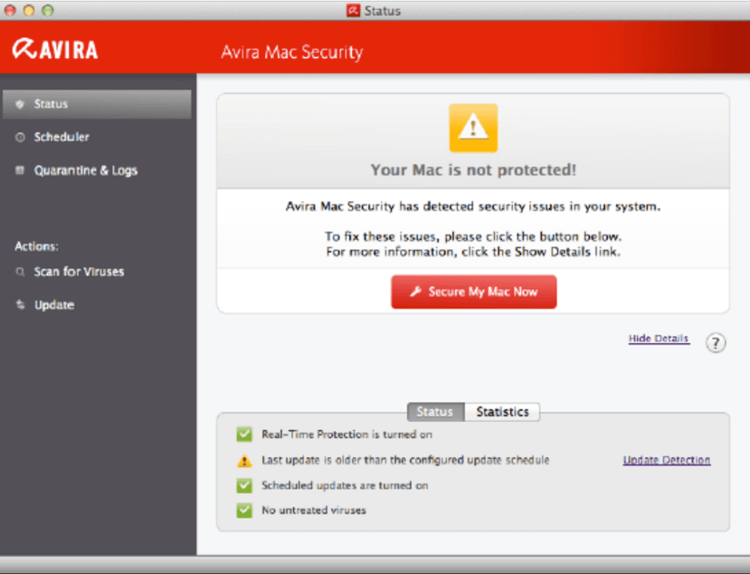 15. Bitdefender (Free)
Bitdefender is a leading antivirus solution known for its robust protection against a wide range of digital threats.
With a stellar track record in the industry, Bitdefender excels in detecting and neutralizing malware, including viruses, ransomware, Trojans, and spyware, ensuring your devices remain secure.
It doesn't provide online protection in the free version but it does an in-depth scan and suffices if you are in no mood to spend.
Here are some of the key features of Bitdefender Antivirus for Mac:
Automatically updated before a scan to the latest virus signatures
Sports full award-winning Bitdefender engines
Quick scan! Fast scan system areas that are prone to infections, deep system scan, selective scan
Removes or quarantines threats in documents and archives
Growl notifications
Straight-forward security status and recommendations
Searches for malware in every nook and corner
Scans running applications
Exclude files and folders from the scan
It has limited features in the free version and doesn't provide online protection like some other free Antiviruses. Still, it can be considered a good option.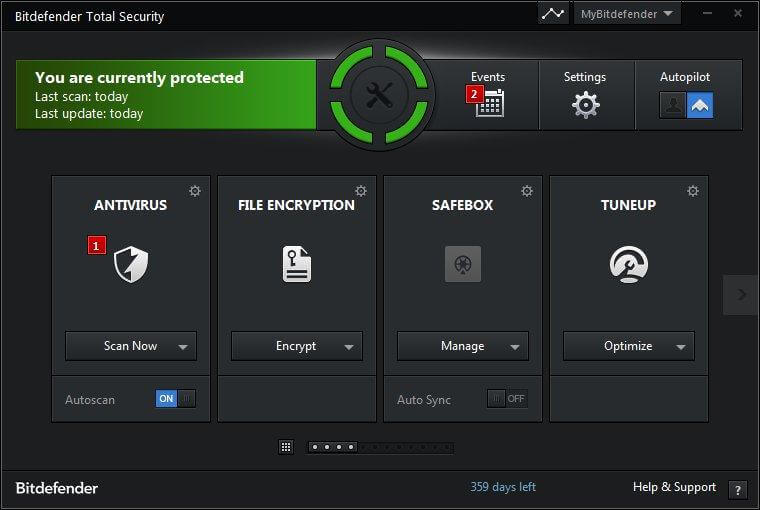 16. Malwarebytes (Free)
Malwarebytes automatically detect and eliminate Mac infections. Although it doesn't have much to offer in its free version it does its job very well as a cleaner and that is what made us include it in our list.
Its paid version consists of all advanced features like prevention and blocking of malware, automatic updates real-time scanning, and others. It does provide a 14-day free trial before you buy.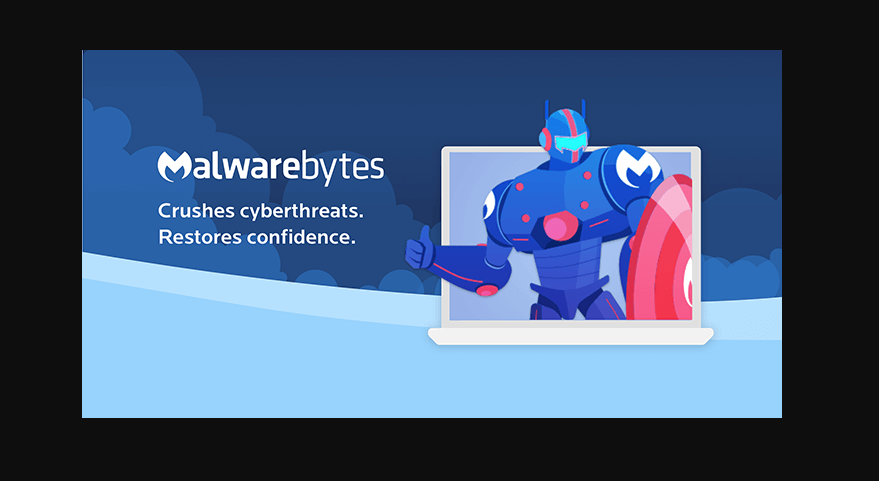 Conclusion
Mac Products, usually as debatable as it may sound, are secure. However, using an antivirus application to protect your Mac is better.
Cyber security is crucial and not something you can't take for granted. Hence, a good antivirus application can help.
The article above lists the top antivirus software for Mac you can install on your Mac to shield it from any malware or viruses.