Listening to music has always been a mood lifter, hobby, or passion for all of us. Music, not something that has come up recently, it's been in trend for centuries. Surely, not everyone was so lucky during those days to get to listen to music. But, in recent decades, music is within reach of every single person through various channels and means.
Gone are those days when you needed cassettes, vinyl records and other such means to listen to music. Fortunately, we are born in an internet era where we have access to all those things available online, including your favourite music. I'm sure you all are aware of music streaming!
Well, it's a way of listening to any music of your choice using online music applications that stream music on the online platform. There are scores of such applications, streaming online music but these applications vary in terms of music quality, music categories, user interface and other such things.
If you are a music buff and looking for some good online music streaming app then this post is just for you. We have done all the research on your behalf and gathered some great music streaming services apps.
1. Spotify
Spotify makes a great choice for those who listen to a huge range of music on different devices like smartphones and laptops etc. this vast music streaming service is compatible with a wide range of devices and platforms like Android and iOS. Listen to any music of your choice at no cost if you don't mind ad's in between.
You can try out this app without any need to subscribe, subscribe only if you like it. The app streams music at 320 kbps which offers great quality. Besides, it also lets you enjoy video content and podcasts included in the application.
With all great features, the app still lacks something like live programming, but overall it's a great choice when it comes to streaming music.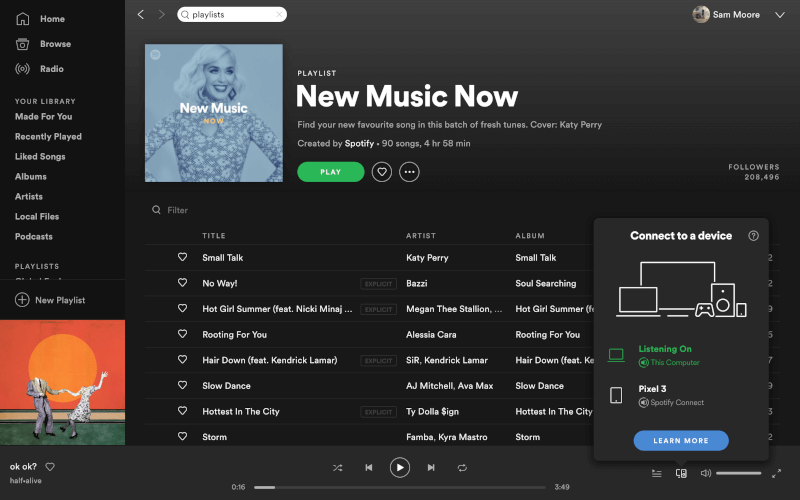 2. YouTube
YouTube isn't something new, it's been a lifesaver for music freaks. You just don't get to listen to music here, but also get to see the videos. Equipped with a massive database, YouTube provides a brilliant platform for streaming music. You can search any song of your choice using the song's lyrics, search different playlists based on your mood and toggle from audio track to music video to enjoy even more.
You can enjoy this trustworthy music streaming app at no cost which includes ad breaks in between. To continue to enjoy your favourite track with no breaks, subscribe for its monthly plan which even lets you listen to music while using your phone for messaging or while going through your photo gallery.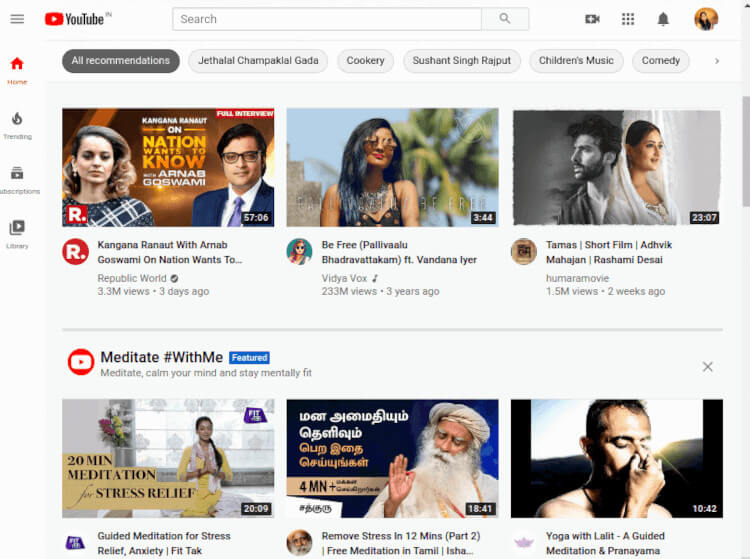 3. Deezer Music
Deezer is a great music app for a long time, it's still giving a decent competition to its competitors due to its extensive songs catalogue, compatibility with a large group of devices and user centric interface which makes it pretty simple to use this music streaming app.
Its mobile version can be downloaded for free which houses videos, lyrics, podcasts and live radio etc. this amazing music app makes a wonderful choice however its free version for non mobile devices consists of song snippets of just 30 seconds, whereas, its mobile app doesn't have compatibility for MP3 uploads.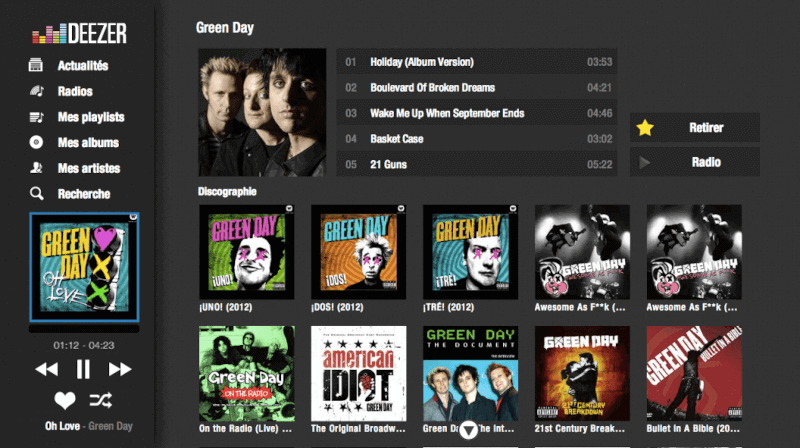 4. SoundCloud
SoundCloud comprises a huge user base which houses an endless number of tracks and songs sung by small name artists to make an impressive and less known list of tracks that you will love. If you are a hardcore music lover and enjoy music which is rare then SoundCloud is an ideal choice for you but an average music listener, it can be a bit boring as they may find it difficult to find their favourite track as this app depending on a computer algorithm to predict what the user would like to listen. Therefore this app is not for everyone but only a specific sort of users.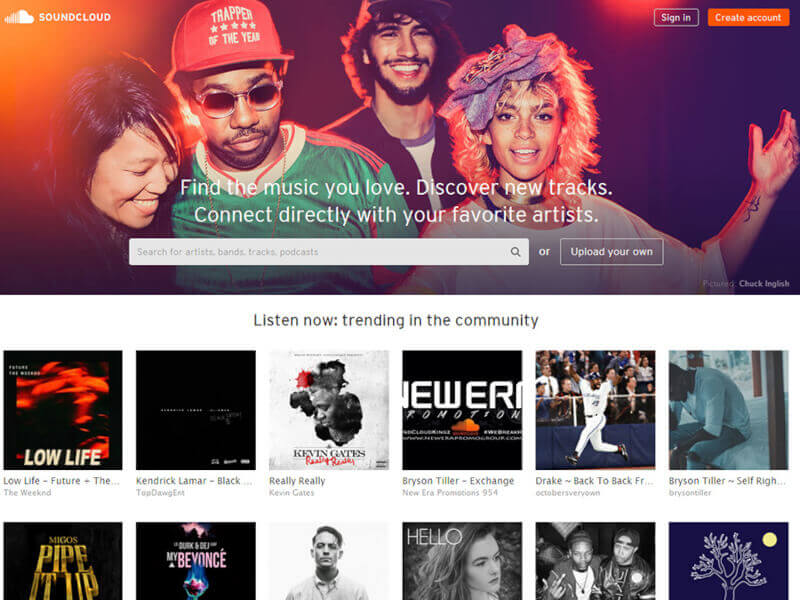 5. Google Play Music
Google Play Music Flooded with thousands of playlists and millions of songs, this music streaming application is backed by Google. Listen to songs depending upon your mood and location to get the real food for your soul through your favourite tracks.
Subscribe yourself to the service to listen to offline songs, free YouTube music, and create a playlist. Besides, the app allows you to save almost 50,000 tracks in your personal collection for free.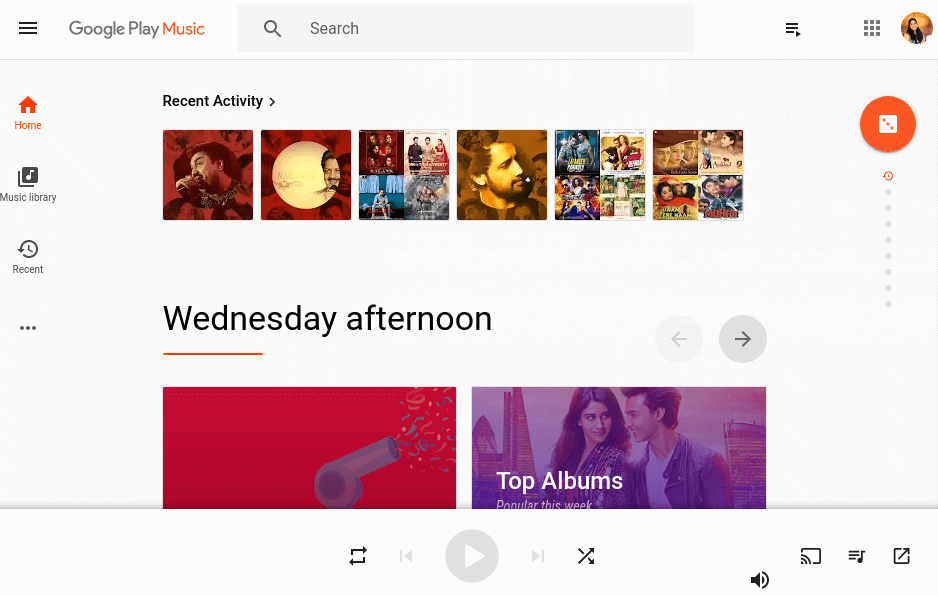 6. Bandcamp
Get ready to explore a wide range of music by different artists from every nook and corner of the world. Bandcamp lets you support the artist of your choice by buying their music and giving you direct and unlimited access to streaming music.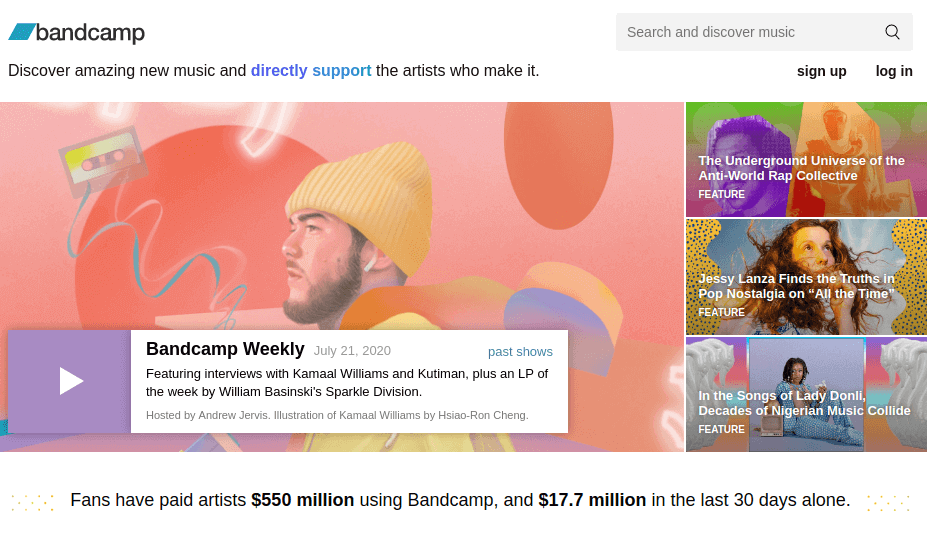 7. Last.fm
With Last.fm you can browse all those songs which you love to listen to. It also lets you keep the track of all those songs your friends have been listening to. The app contains a large repository of albums, artists and tracks.
Keep track of the music you have been listening to since days, weeks, and even months. Besides, you can share your favourite music with your friends and on social sites like twitter, etc by clicking the share button.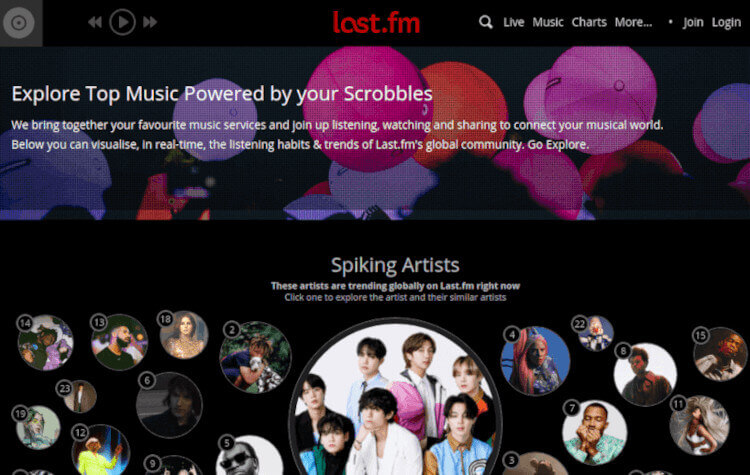 Summary:
Music is loved by everyone and that's why it is for everyone. If you take your music and songs a bit too seriously then there is nothing better than online music streaming applications for you which allow you to listen to your all time favourite tracks, keep track of them and even share them.
We have created this list of some amazing and best music streaming services which any music lover needs to check out so that you can easily find out the most suitable music streaming app to listen to your favourite songs.