Recently many Tik Tok followers faced a severe disappointment due to the app being declared restricted to use or completely banned in some countries because of user security and privacy concerns. Tik Tok has gained immense popularity all over the world because of the platform it provides to its users to showcase their entertaining side via short and spontaneous videos.
The user pool of this app became so deep that it stood out to be a decent competitor of the YouTube platform and also recently been in limelight because of the same reason apart from its privacy concerns. Well, if you are a Tik Tok fan and love to make TikTok videos to share them with the other users but due to the privacy concerns or ban by the government on this app you are not able to use it then don't get disappointed!
This post will surely bring you back in action with some best Tik Tok alternatives to create and share videos with others which you must try.
1. Funimate
As the name suggests, the Funimate app offers an easy yet fun way to make short videos. Use your Facebook account to synchronize this app and start using it. Funimate features Tik Tok like effects including varied kinds of transitions that will give a professional look and feel to your videos.
It has a feature known as "Touch Magic" which will help you make an amazing and beautiful appearance for selfies and videos. Besides, it allows you to auto-upload all the videos to social media platforms like Whatsapp, YouTube, Facebook, and Instagram, etc.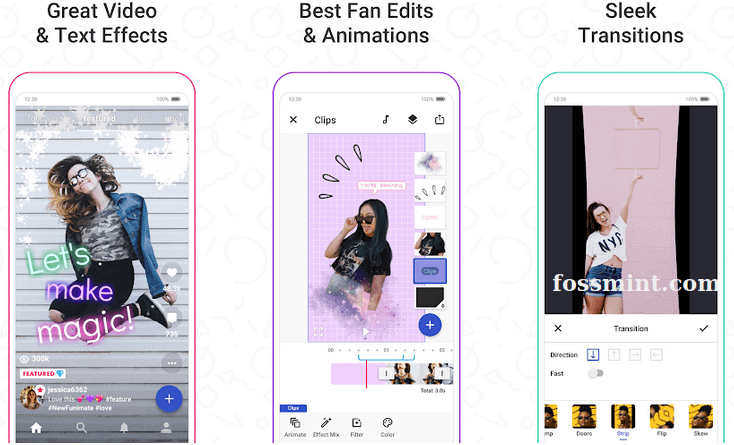 2. Likee Lite
Likee Lite is another great alternative to Tik Tok due to being a close match to it. This Singapore based app surely deserves a space in the phones of all TikTok fans as it is equipped with brilliant filters and features including superpower effects, 4D magic effects, gameplay, and makeup, etc. you name it and you have it there! Whether you want to create a funny video or an entertaining one, Likee has something for everyone.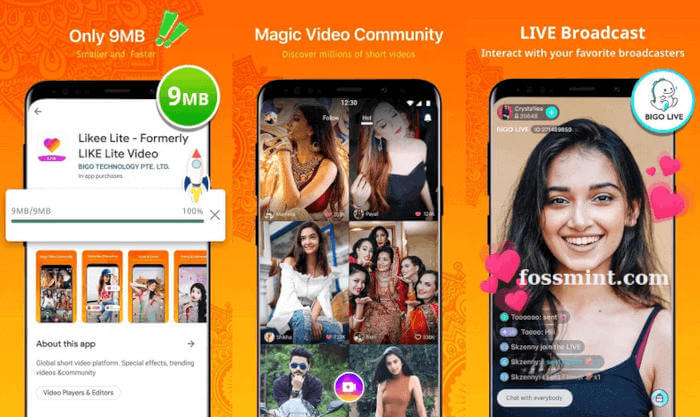 3. Triller
Triller an another worthy short video making app provides an excellent platform for all the music lovers. The app doesn't have much for vlogging and other forms of videos but it lets you access the trending music tracks and apply over 100 types of filters in your videos to personalise them even more.
This TikTok alternative includes features like Streamlined Recording which allows you to capture videos instantly with the music of your choice in just a single click. You can club different short clips to combine and make a single record. This app is rapidly growing and liked by many when it comes to great quality entertaining short videos.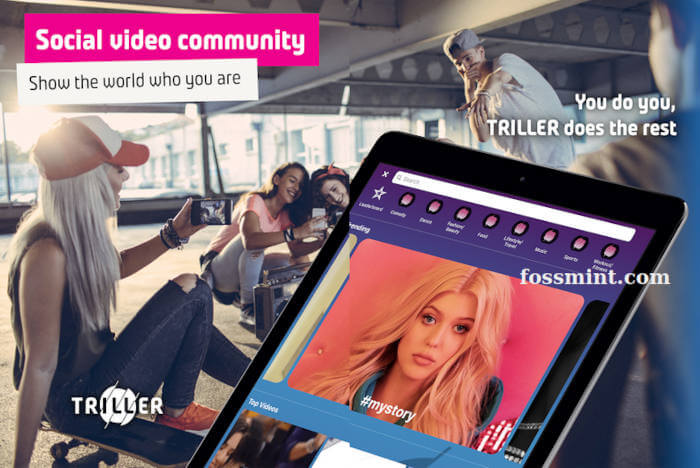 4.Dubsmash
Dubsmash is surely the most loved app when it comes to tik Tok alternatives due to the fine content quality it offers. With more than 1 million views each month, this German app functions like a conventional dubbing video wherein you are supposed to select dub then hit record and finally share the video with your friends.
Additionally, the monetization side of the app is worth admiring as its measured basis the views on each profile.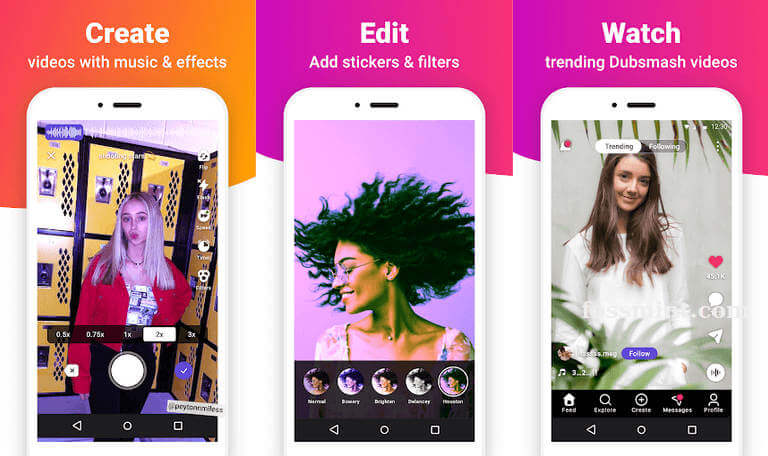 5. Byte
From the makers of Vine, Byte lets you edit and share your videos with others. Edit off the app recorded footage or use the app itself to shoot your video and upload it to your page or social media profile for the world to see it.
Additionally, this app allows the users to get the feed of content from the other users they follow so that you can easily find the new content.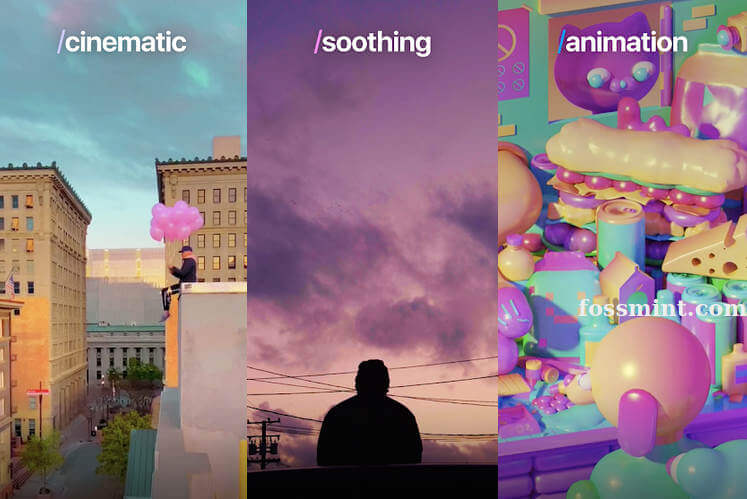 6. Chingari
Chingari is an Indian short video making app that became a sensation overnight. The app was downloaded by more than 11 million people in just eight days of its launch which even overtook TikTok in terms of downloads.
This trending app is not only for the Asian audience but also for everyone across the world. Make incredible videos using the great features of the app and share it on Whatsapp with your friends. Besides, it's not that difficult to connect with the other users of the app, use the chat option or GIFs to make things simpler for you.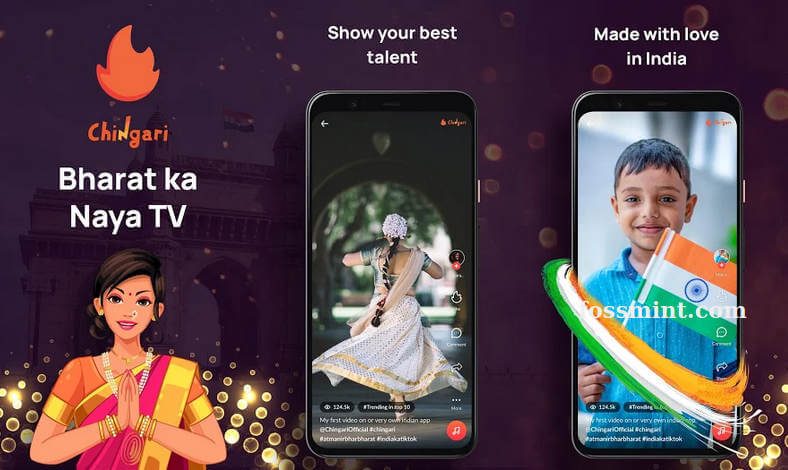 7. Roposo
Roposo is India's favorite application is available in a variety of languages like Hindi, Tamil, Kannada, Punjabi, Odia and Bengali etc. This free application lets you share videos on social platforms like Whatsapp related to a wide range of domains like comedy, fashion, entertainment, sports and singing etc.
Download this application to create short videos, apply various filters, add effects and stickers etc. Besides, you can also make slow motion videos, add or reduce the intensity of light and much more to give all your videos a professional feel.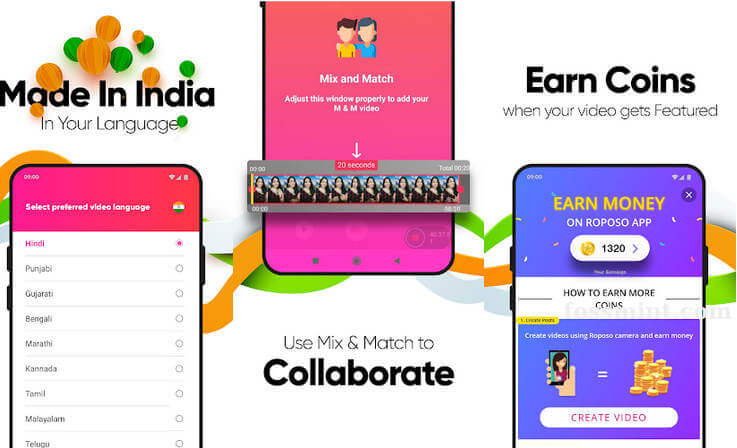 8. Lomotif
Lomotif works best for those who are on a lookout for a subtle music app to create and edit slideshows with all sorts of songs you like. There is no need to handle the music and worry about the copyrights as the app covers it all for you.
Go on creating as many channels as you want with great editing features. This app is topping the chart when it comes to TikTok alternatives.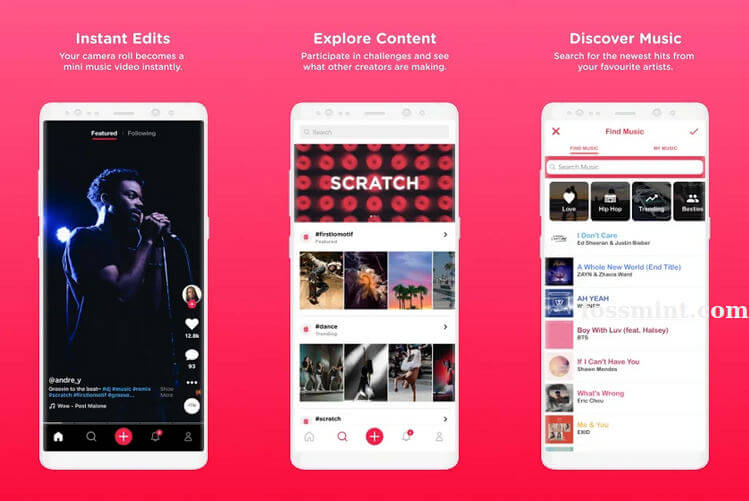 9. Smule – The Social Singing App
Smule is an emerging app which is gaining popularity worldwide. It gives a wonderful platform to all the singers out there! This app is especially for singers and music makers which is equipped with a wide range of features to add a professional touch to your videos. With Smule dance to the Karaoke and perform duet songs, it has covered everything that you want.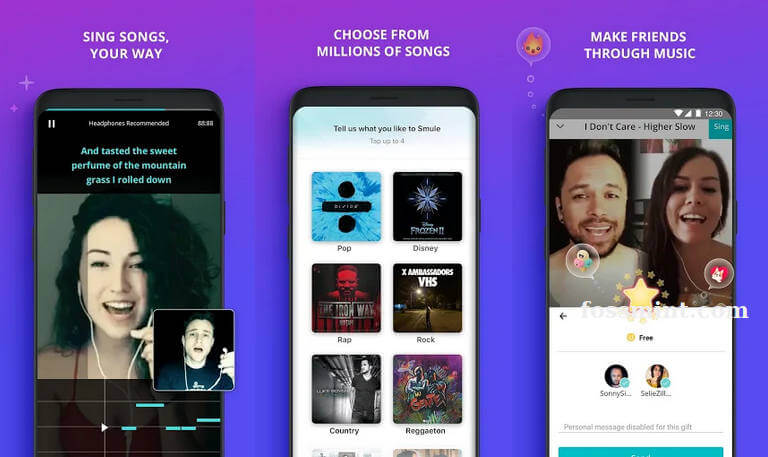 10. Mitron
Mitron is an upcoming short video making application based out of Bangalore in India. This app allows the users to unleash their talent via videos embellished with suitable filters and effects.
Mitron offers a simple and easy way to create, edit, and share your content with others and also access the library of topmost videos from all over the world.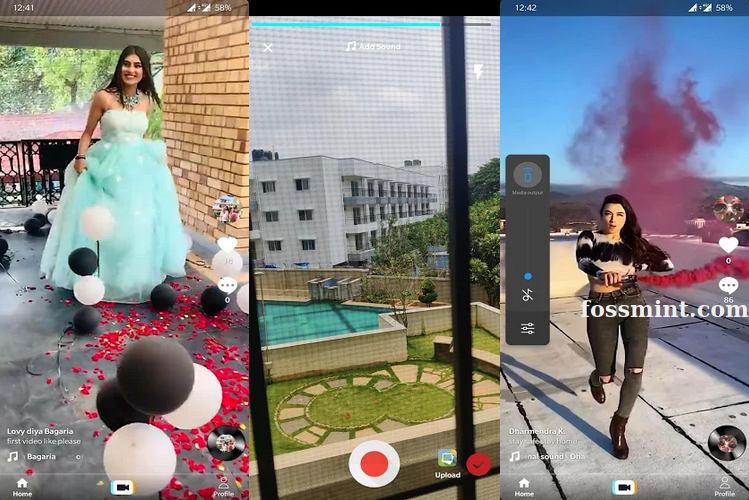 11. ShareChat
ShareChat is an India based application which allows its users to create a wide range of videos and share with others. This application is available in 15 different languages wherein one can post content and also watch funny and entertaining videos posted by others.
Additionally, the app houses a chat room option which lets you create a chatroom and connect with others.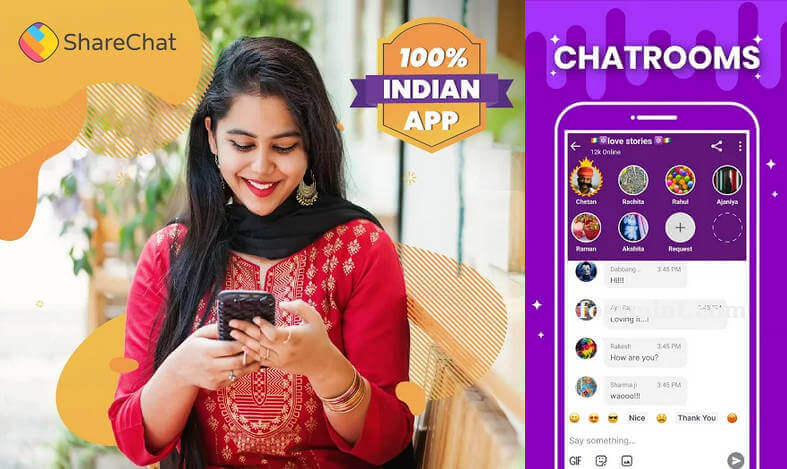 12. Firework
Firework offers a massive range of editing tools like cut, merge, trim and duplicate videos etc. so that your videos look professional. Just like TikTok, Firework lets its users make videos, add music, lip sync and dance to the latest tunes.
Refer to your video feed and find the unique style shared by all sorts of entertainers, dancers, singers, athletes and comedians etc. The app also conducts various video challenges on a weekly basis wherein you can grab exciting prices. Besides, it provides topnotch video quality and focuses more on the same rather than the number of followers of the app.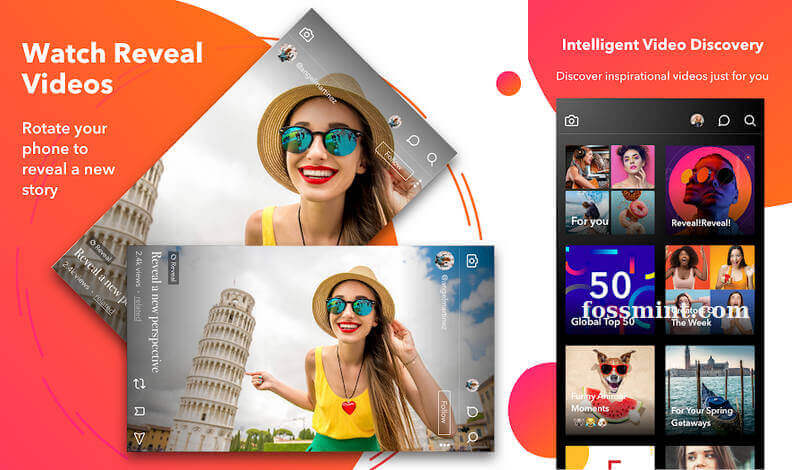 Summary:
TikTok surely became a sensation and gained irreplaceable popularity all across the world. However, due to privacy issues, the app is either no longer available or banned in many countries. But there is no need to worry as the above listed best TikTok alternatives got you covered.
These apps work pretty much like TikTok apps which allow you to make short videos and share with others using social media platforms like Facebook, Instagram and Whatsapp. So, don't wait just try them all and select the one which you like the most.