When we talk about Social Networking sites, the first thing that comes to our mind is "Facebook". which in reality introduced millions of people to the Social Networking world.
However, in contemporary times, a substantial number of people are opting to delete their Facebook accounts or have chosen to become inactive.
The predominant catalyst behind this trend is privacy. Even though we were already cognizant of Facebook's utilization of our data, the recent imbroglio involving Facebook and Cambridge Analytica has prompted a significant number of us to actively seek out alternatives.
Therefore, if you happen to be among those who possess an affinity for Social Networking sites but find yourself apprehensive about the privacy facet, you have arrived at the precise destination!"
We have made a list of the best available alternatives to Facebook which is a must-try! There you go!
1. Vero
Based on a Subscription model, Vero shows no ads and collects your usage data only once you approve it to do it. Unlike Facebook which uses your usage data to make money, this app uses your data only to help you to be mindful of the time you spend on this app! What more can you expect from a Social Networking app.
The app is available on both Android and iOS.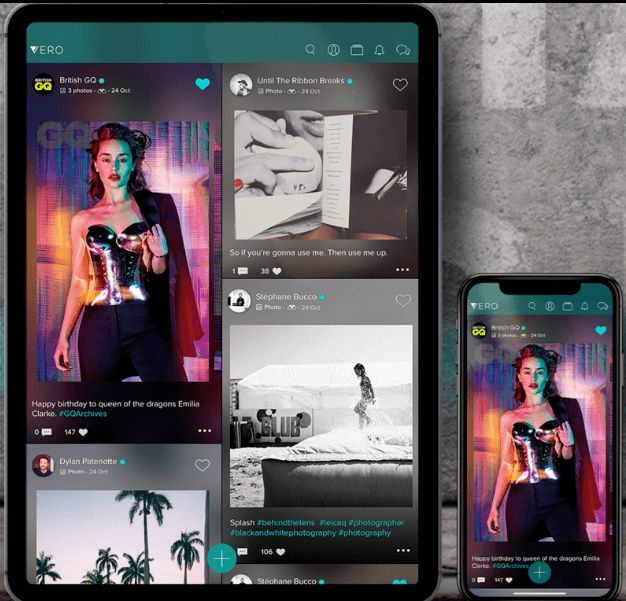 2. Minds
Minds a Social Networking site is based on open-code source and privacy is one of its core principles.
Available on the Web, Android, and iOS, this Social Networking site pays its contributor in Cryptocurrency! It has most of the features that are available on Facebook but is chosen over it because of its privacy policy.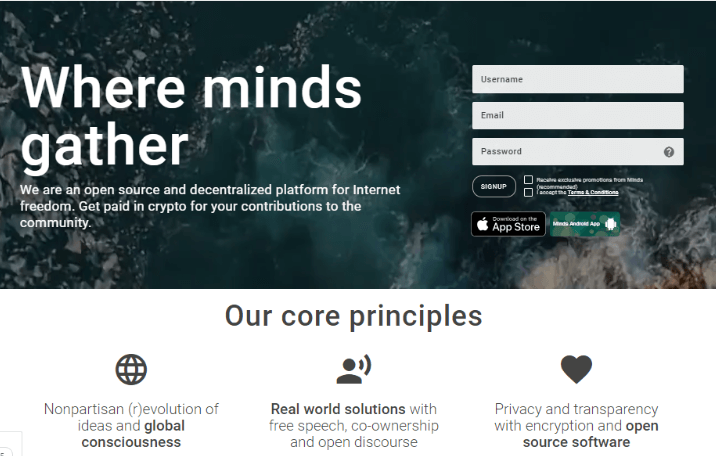 3. MeWe
MeWe is another such alternative to Facebook where you can get all the basic features of Facebook without worrying about privacy. Although it has advertisements they are not targeted.
Its user interface makes it one of our favorites and gives it a place on our list. It is not available on the web but is available on both Android and iOS.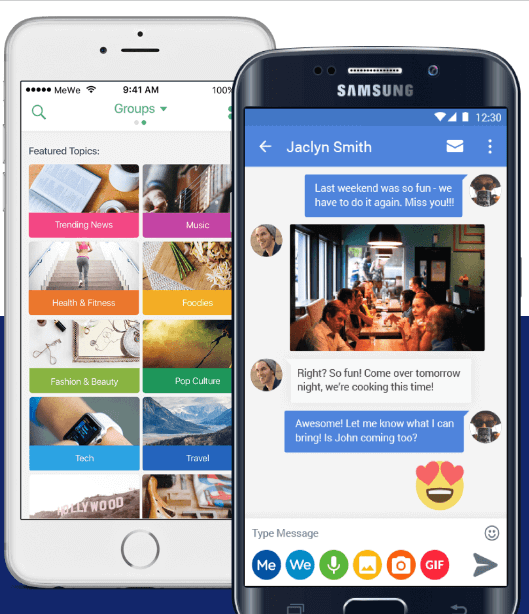 4. Raftr
The app introduces itself with the line "The app that helps you find your people and get current". Raftr gets its name from "raft" which implies a group of Sea Otters. It connects you with your friends at college and keeps you updated with all the happenings.
It also gives you an option to connect to the real world. Talking about the privacy policy, unlike Facebook, Raftr doesn't share any personal information with a third party and hence makes its place in the list!
It is also available on Android and iOS.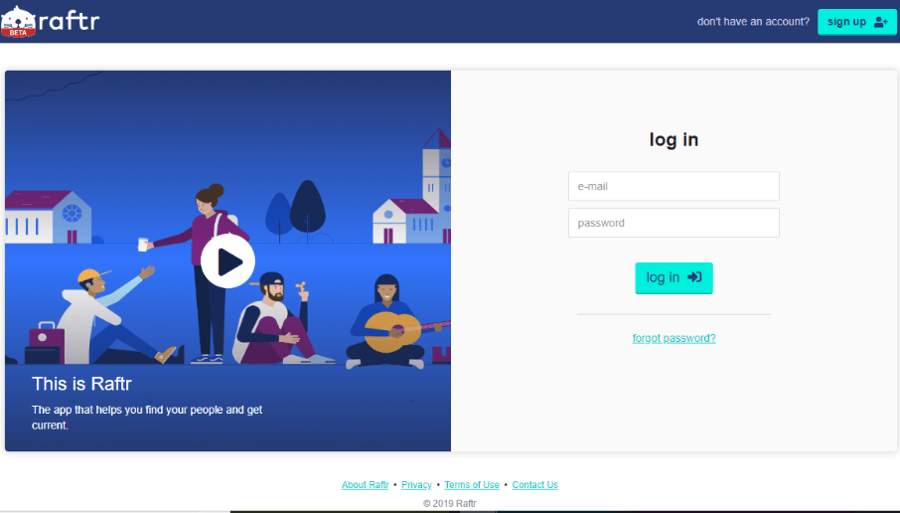 5. Diaspora
If our focus is on privacy, we cannot afford to miss out on listing Diaspora. No one owns Diaspora and it is only you who controls all your data.
It is a not-for-profit social Networking website and has no interest in selling your data to any third party or showing you advertisements to make money. It also gives you an option to hide your real identity.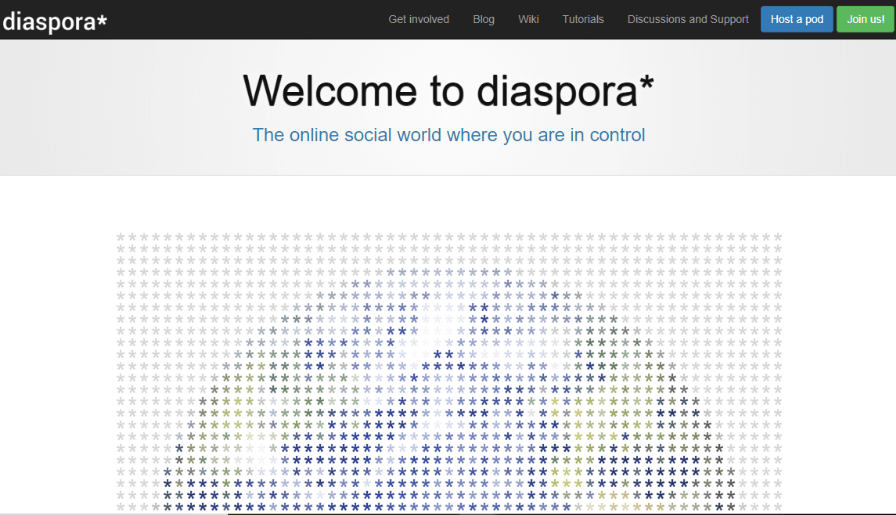 6. WT.Social
WT.Social, also known as WikiTribune Social, is a social media platform that was launched in 2019 by Jimmy Wales, the co-founder of Wikipedia. The platform was designed as an alternative to traditional social media networks like Facebook and Twitter, with a focus on combating fake news, misinformation and providing a more open and collaborative environment for users.
The platform is built on the concept of collaborative journalism, where users can share news articles, links, and discussions while also having the ability to edit and improve the information shared by others. It aims to create a space where reliable and well-sourced information is prioritized and where users can engage in constructive conversations.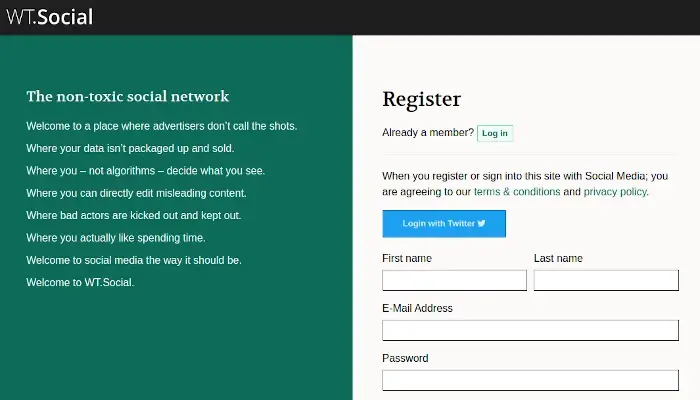 7. Mastodon
Mastodon is a noteworthy alternative to Facebook, offering a different approach to social networking. It operates on a decentralized model, consisting of interconnected servers called instances. Users can join instances based on their interests or create their own, fostering niche communities.
Mastodon focuses on privacy, allowing users to control their data and interactions. Unlike Facebook's monolithic structure, Mastodon encourages diversity and customization. While it hasn't reached Facebook's scale, its emphasis on privacy, community, and individuality makes it a compelling choice for those seeking an alternative social media experience.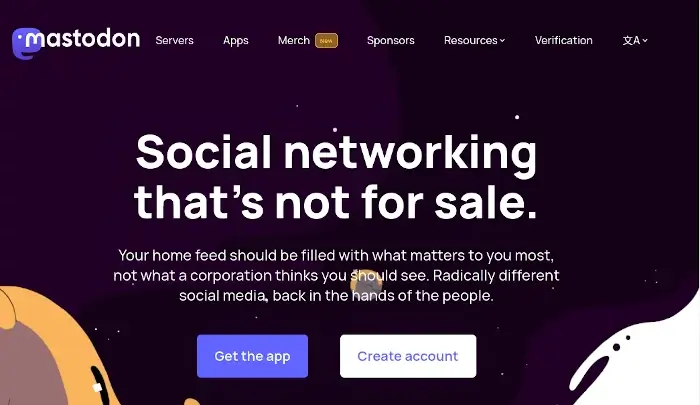 8. Telegram
Telegram is a popular messaging app that has often been considered as an alternative to Facebook's messaging features. While not a direct replacement for the broader social networking aspects of Facebook, Telegram does offer a range of features that can be comparable.
Telegram provides a secure and private messaging platform with end-to-end encryption for both individual and group chats.
It supports multimedia sharing, voice and video calls, and even channels for broadcasting messages to large audiences. The "Secret Chats" feature adds an extra layer of privacy with self-destructing messages.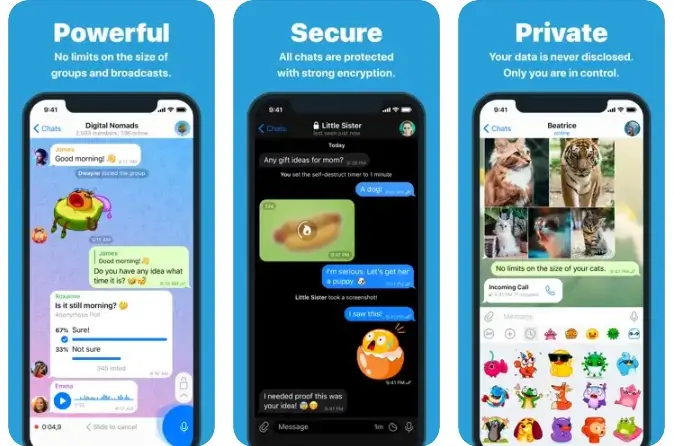 9. Clubhouse
Clubhouse is an audio-based social networking platform that gained rapid popularity for its unique real-time conversations. It's not a direct alternative to the broader features of Facebook, but it offers a distinct form of interaction.
Clubhouse allows users to join virtual rooms and participate in live discussions or presentations. It's centered around voice conversations, enabling users to engage in discussions on various topics.
While it gained attention for its exclusivity and celebrity presence, it's worth noting that it's limited to audio interactions and lacks the extensive features of Facebook, such as text-based posts, multimedia sharing, and personal profiles.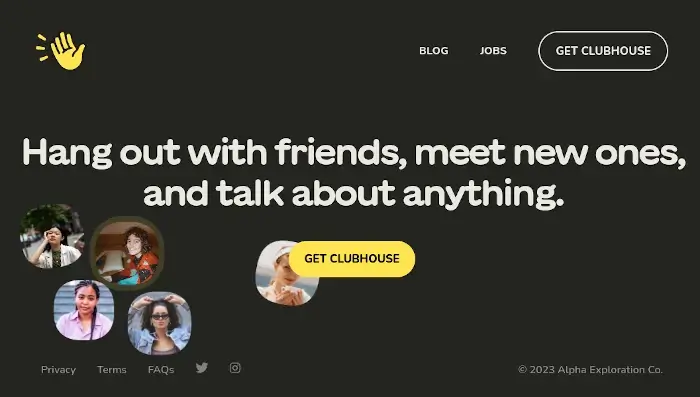 Conclusion
The above apps are an alternative to Facebook if your major focus is on privacy. There are a lot of other applications available that give you all the basic features available on Facebook and maybe more!
LinkedIn, Twitter, Instagram, Ello, Pinterest, Snapchat Reddit are other free applications that are giving tough competition to Facebook and cover all its features.
Do let us know if you find our article useful by commenting below. Don't forget to share with us your next favorite social networking site!
In case you think we have missed out on a site that according to you should have been on the list, do fill up the form below for us to incorporate those! Till then, Happy Networking!