YouTube is far beyond just watching music videos. It has evolved too much while undergoing a sea change to impress its users with its extravagant features and functions to allow you to download videos, upload your content, and lots more. But, when it comes to privacy, YouTube might not make it through due to the rapid rate at which Google collects your data, even if you are just looking for a music video.
Besides, these days, you have to witness numerous ads or have to pay subscription charges to remove ads and make your playlist. With so many setbacks, you are forced to check for other options.
[ You might also like: How to Download Youtube Videos with 4K Video Downloader ]
Therefore, through today's post, we will familiarize you with some of the best YouTube alternatives that might have something better to offer its users.
1. Peertube
Peertube is a free video-hosting tool that allows you to share videos just the way YouTube does. It lets the users upload videos, share videos, create and upload videos, create a channel, search for videos, and comment on videos, making it a great choice without any need to depend on locked-down platforms.
This open-source features a decentralized platform and works based on peer-to-peer technology to share videos. Anyone on the server can install this software, which lets them join its network called Federation, without worrying about being tracked.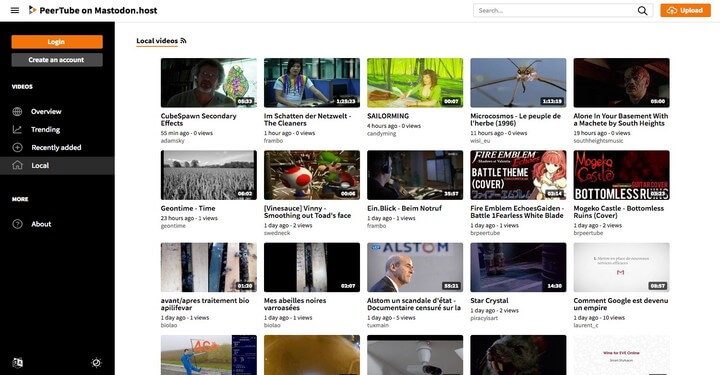 [ You might also like: PeerTube – A Libre, Decentralized YouTube Alternative ]
2. DTube
DTube is another privacy-oriented and decentralized video platform that saves all your content in blockchain so that hackers cannot easily tamper with your videos or content. Unlike YouTube, its videos are not uploaded in a single place to prevent data leaks.
It also does not broadcast any ads and provides the content developers with an opportunity to earn cryptocurrency via their videos. Also, its interface is somewhat like YouTube therefore, the users won't find it difficult to migrate to DTube.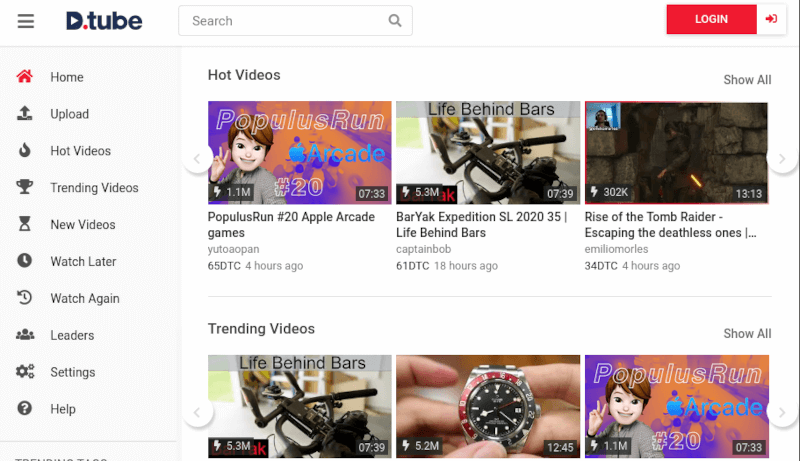 3. Bitchute
Speedily check out videos and channels with Bitchute, a youtube alternative! This YouTube-like platform gives a video indicator for the already viewed videos while allowing you to leave a comment. It features live streaming, provides a watch later facility, lets you view recently watched content, and gives notification on the release of any video on the subscribed channel. Its user-friendly interface is easy to use and lets you edit and view subscriptions as well.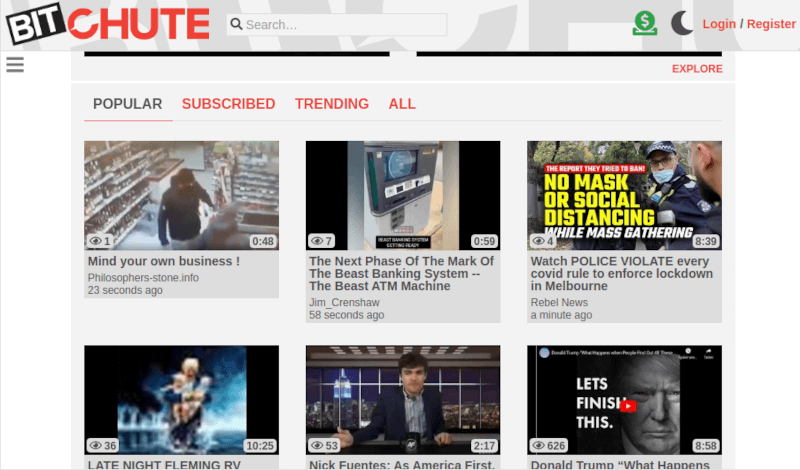 4. Rumble
Rumble video platform is competitively a new option in the market which makes an excellent YouTube alternative. It lets you search videos, monetize videos, and improve your follower's base. Rumble lets you do all that you can do on YouTube such as live video streaming, video hosting, channel creation, licensing, and more with an easy-to-use interface.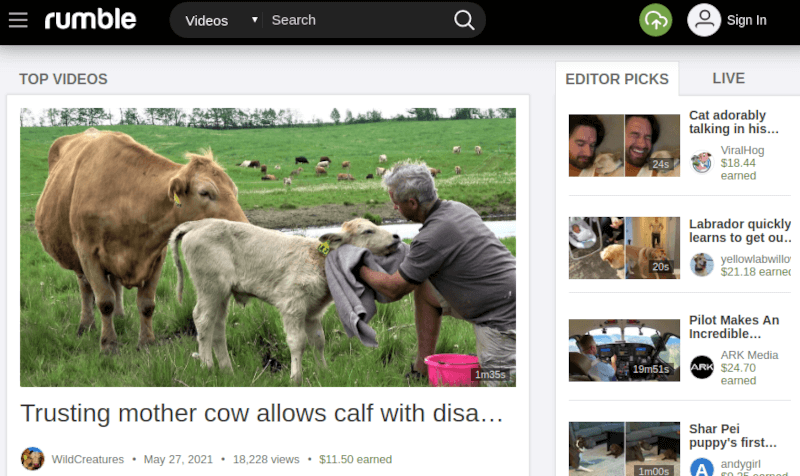 [ You might also like: 20 Best Youtube Tools to Grow Channel, Revenue and More ]
5. Vimeo
Vimeo has its wings spread over not just videos but also music and photography! This truly creative platform has a simple interface and showcases high-quality videos of 4K ultra to make it easy for the creator to earn additional cash. This in-built community is ad-free and allows the users to comment, follow and share videos on other social media channels.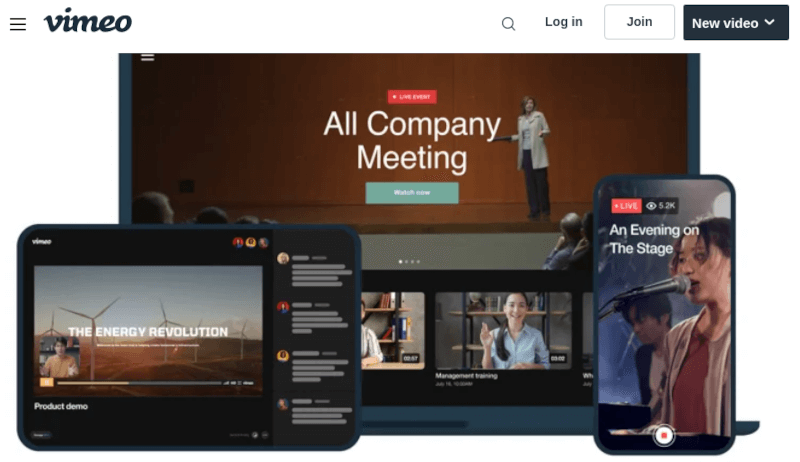 6. Twitch
You might be confused about how Twitch makes it to the list of the best YouTube Alternatives? Well, Twitch is a gamer's paradise but it has room for music, arts, and TV series. This communal YouTube alternative is ad-free and lets you monetize your content.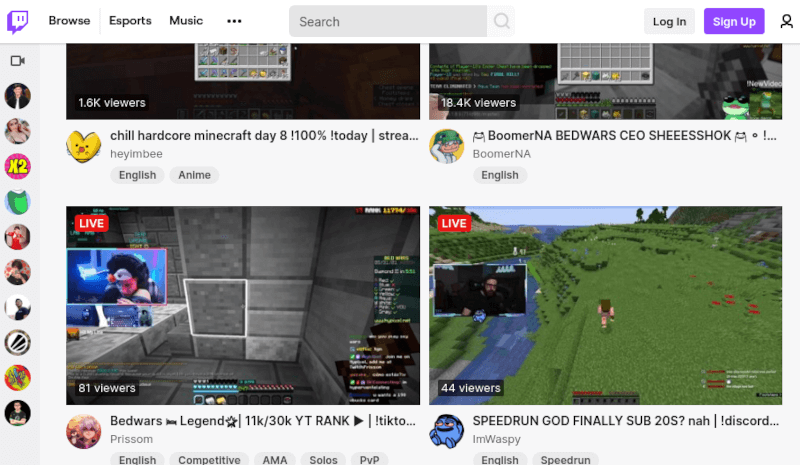 7. Bit.Tube
Bit.Tube is a transformative video platform that lets the users post their video and earn money when views reach through their posted content. This YouTube alternative is powerd with its own cryptographic currency, it showcases video without ads and interruptions and offers an uncensored platform to users without huge organizational control such as YouTube.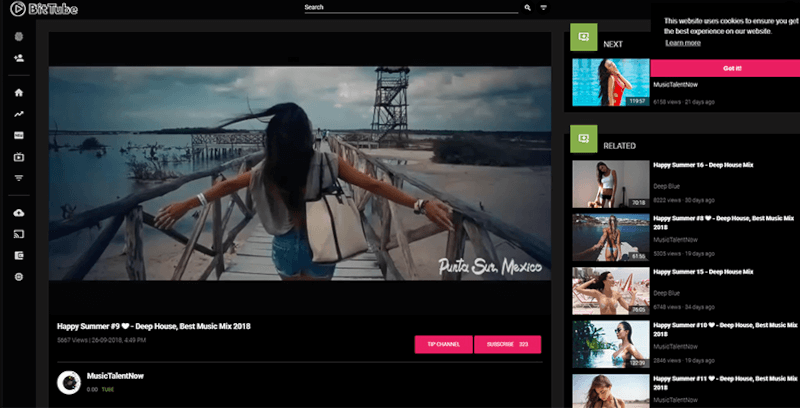 8. Dailymotion
If you are on the lookout for the humble replica of YouTube, Dailymotion it is! This popular video platform is impressively similar to YouTube and its homepage houses all trending videos while letting you search for anything you like. It lets the users upload up to 2GB of content with a resolution of 1080p and content length of 60 minutes.
It allows you to share your content with anyone across the world seamlessly and with flexibility. Dailymotion also has a monetization option, which might showcase some videos or ads. But when it comes to a simple user interface, fewer risks of removal of videos, and high quality, Dailymotion is the best!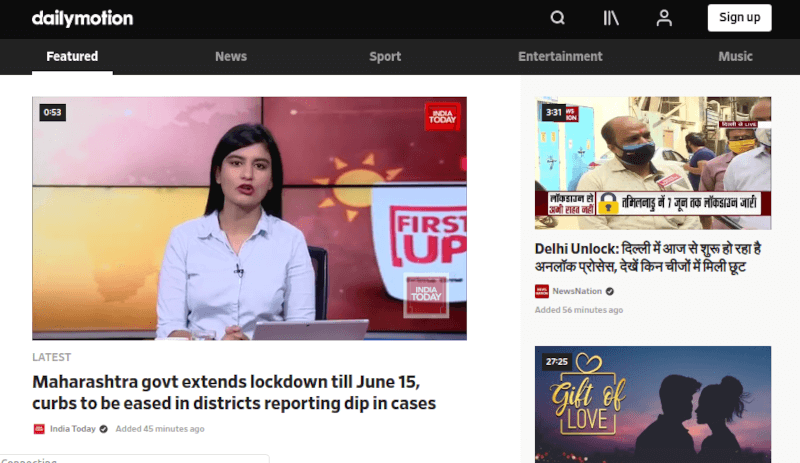 9. Metacafe
If you are specifically searching for an option that deals with short video content, you need to check out Metacafe! This yet another video website has endless content ranging from highlights, product reviews, to tips and tricks and how to's. This simple-to-use but huge browsing platform is pretty straightforward and features a menu with links to the latest, popular, and trending videos. If you would like to explore, or, just drop down the menu towards the left and dive into a rich pool of different video categories.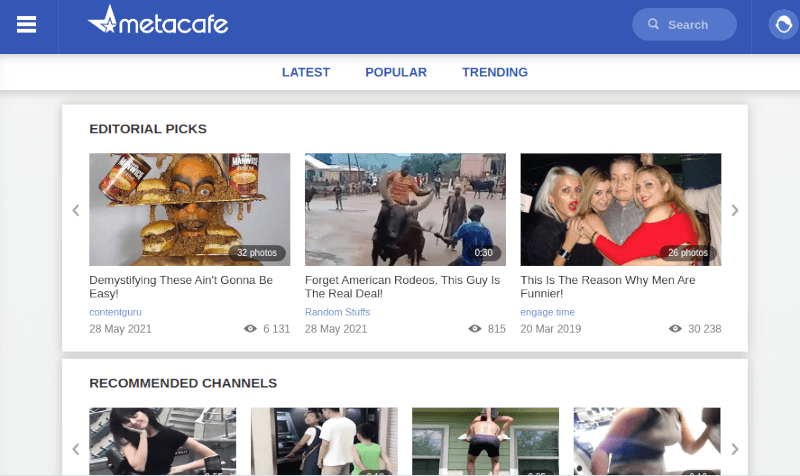 10. Vevo
Vevo steals the show when it comes to the best YouTube alternatives. It lets you watch videos easily while allowing you to categorize videos according to artists. With Vevo, you can subscribe to channels, leave comments, and share a video on any social media platform. It also features a repository of music and web series.
With Vevo, you can check out the latest videos and new releases with the provision to create videos in high definition or HD. One other great aspect of Vevo is that it lets you manage and comment on the video previews.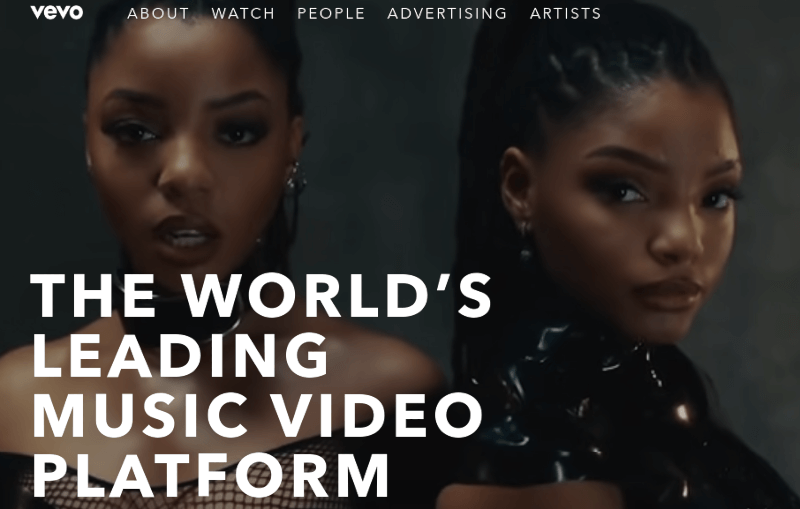 Conclusion
If you are thinking of switching from YouTube for any reason, there is no dearth of options out there. You can check out some excellent YouTube alternatives with these options listed above!