Harmony is a cross-platform formerly Open Source music player with cloud compatibility and an intuitive sleek User Interface.
It features online music streaming from Spotify and Deezer (among other streaming services), last.fm integration, system integration (local files), and a responsive UI.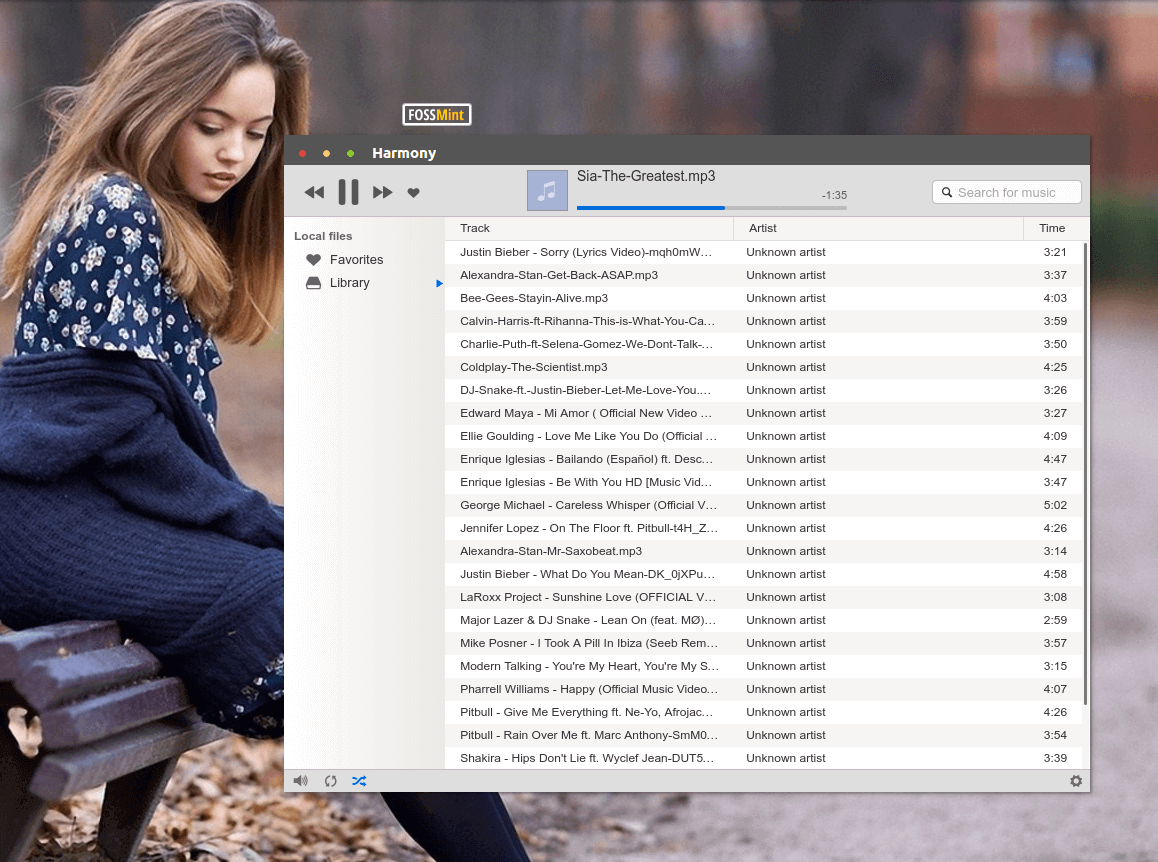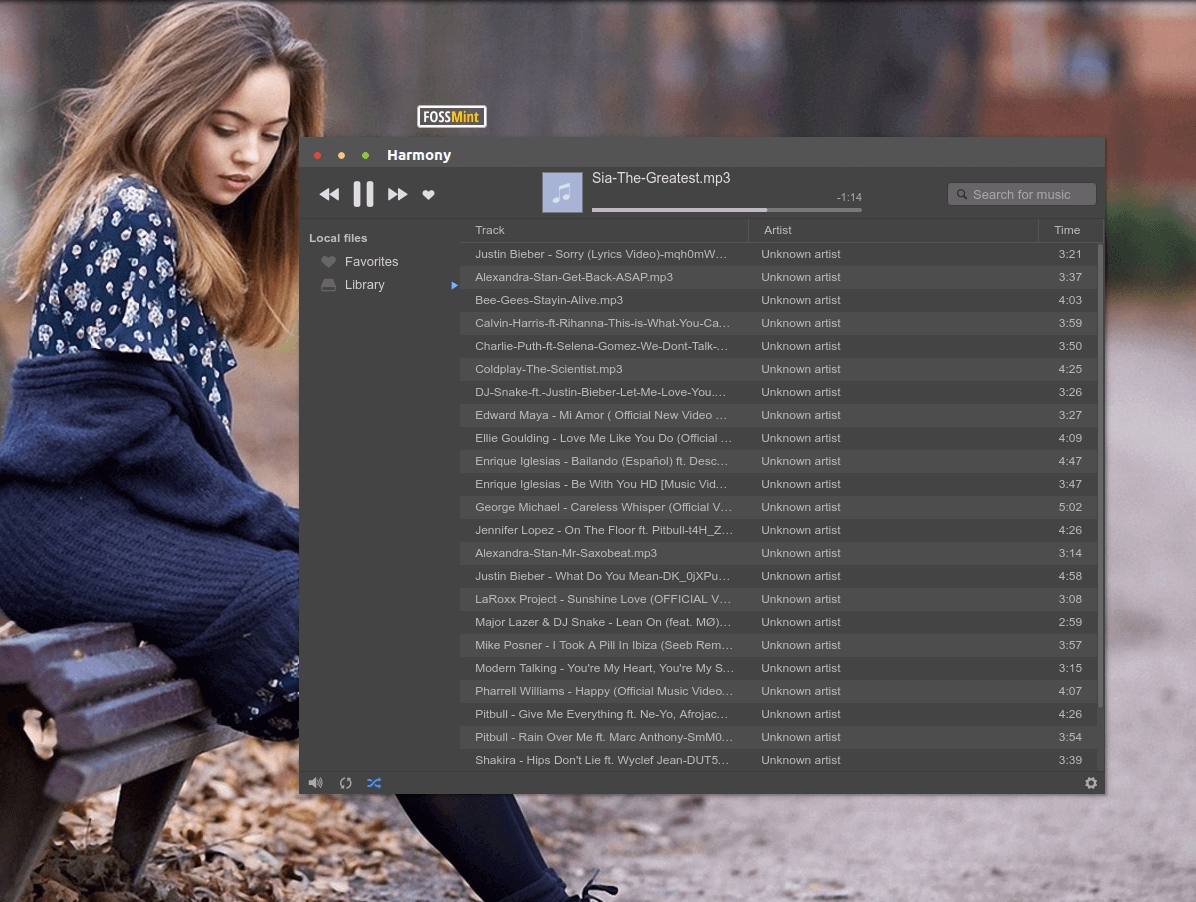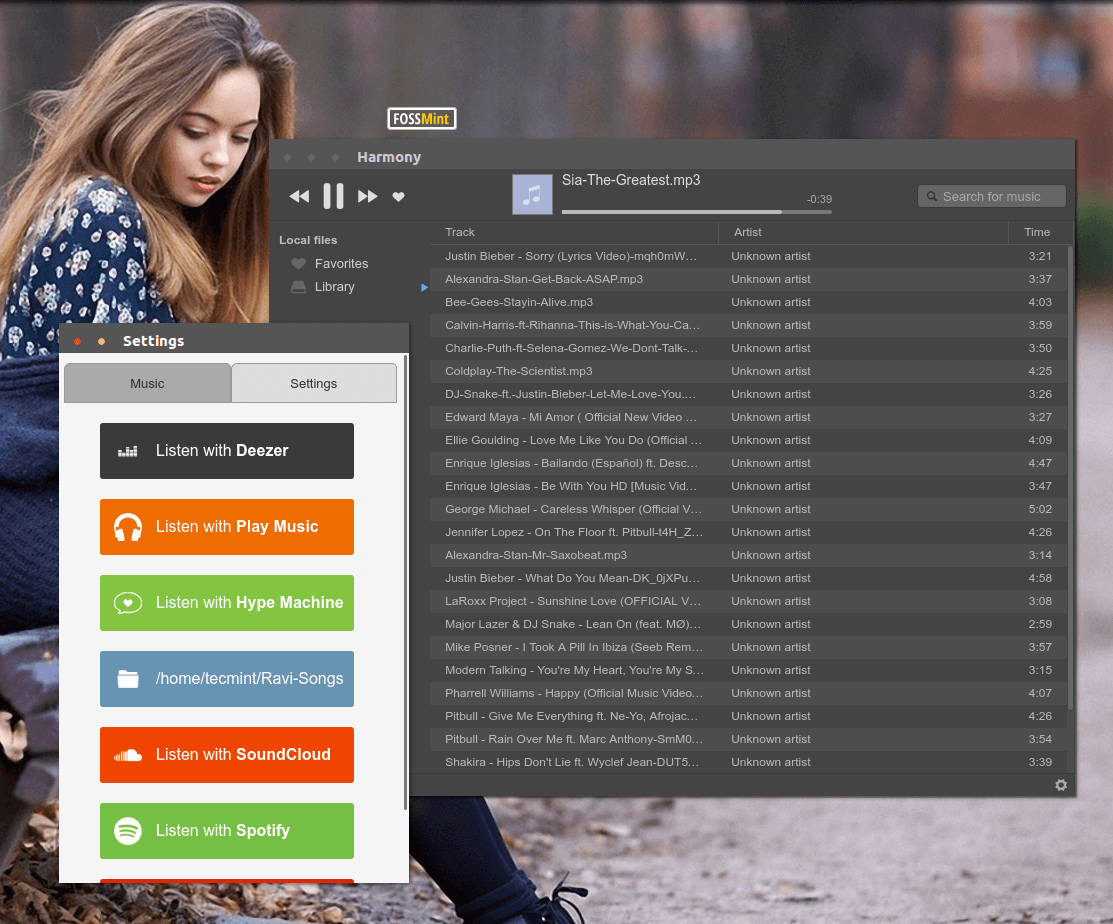 Harmony was completely FOSS until Vince (the developer) had to make the "difficult but necessary decision to switch Harmony to a commercial model" because he didn't receive enough support from the community to help maintain the project.
Nevertheless, Harmony is free to evaluate but you will need to purchase it if you want to continue using it.
Vince has promised to Open Source the music player again if it doesn't receive enough commits for more than 6 months. Check here for an explanation of the app's license types and his appeal for project support.
Features in Harmony
Cross-platform; enjoy a harmonious experience across your Linux, Mac, and Windows.
Beautifully designed UI; see only what is important. No clutter.
Responsive app window and controls; resize Harmony's app window however you want it while maintaining its intuitive look and controls
System integration; control music player from the app menu in the system tray
Dark theme mode; Not a fan of a bright UI? switch to darkmode by pressing Ctrl/Cmd+D.
last.fm integration: with native support for Last.fm scrobbling
Plugin support:
Online music: stream music from Spotify, SoundCloud, Deezer, Google Play Music, etc.
Harmony is free to evaluate and is available for both 32-bit and 64-bit Linux systems.
[mks_button size="medium" title="Download Harmony for Linux" style="squared" url="https://getharmony.xyz/download" target="_blank" bg_color="#3d7911″ txt_color="#fff" icon="fa-download" icon_type="fa" nofollow="1″]
Test the player if you have some time on your hands or if you want to support Vince's project, and don't forget to come back and share your experience with us.