In this evolving digital age, streaming movies has become a significant part of our entertainment routine. Fortunately, you do not have to empty your wallet to enjoy an extensive collection of movies, because we will compile a list of the best free movie streaming apps that provide a wide variety of films across various genres, all at your fingertips.
So, let's discuss these fantastic movie streaming platforms for Android, iOS, and Desktop systems, explore their unique features, and discover what sets them apart from the rest.
1. Crackle
Crackle is a movie streaming website that has an impressive library of Hollywood classics, TV series, and original content. Its user-friendly interface allows you to explore an extensive collection of films and enjoy cinematic adventures without any subscription fees.
From heartwarming comedies to action-packed blockbusters, Crackle delivers entertainment to your screen. Moreover, the unique feature of its platform is its commitment to providing free, ad-supported content, which ultimately makes it a beloved choice among movie enthusiasts.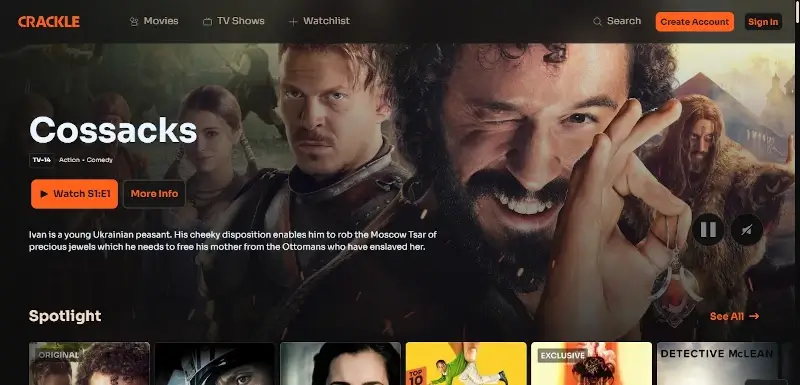 2. Popcornflix
Whether you are in the mood for timeless classics or the latest releases, Popcornflix has got you covered. Its intuitive interface makes sure you can access cinematic gems effortlessly and enjoy a delightful movie-watching experience.
Additionally, what sets Popcornflix apart is its dedication to delivering a broad spectrum of content that is all free and readily accessible.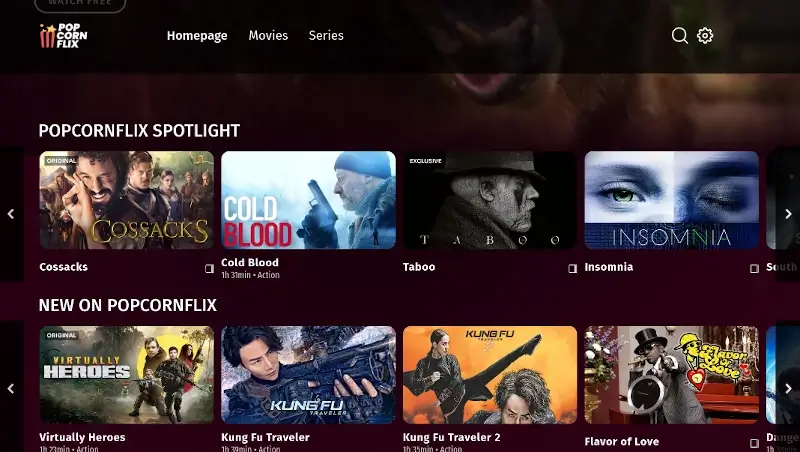 3. Pluto TV
Pluto TV is not just another movie streaming app, it is considered a complete entertainment package. It permits you to customize your viewing experience by combining live TV channels with on-demand movies.
So, whether you want to watch a blockbuster movie or live news coverage, Pluto TV's diverse content selection makes sure there's something for everyone.
More specifically, what makes Pluto TV unique is its real-time live TV offerings, mimicking the cable TV experience, and a wide variety of niche channels according to specific interests.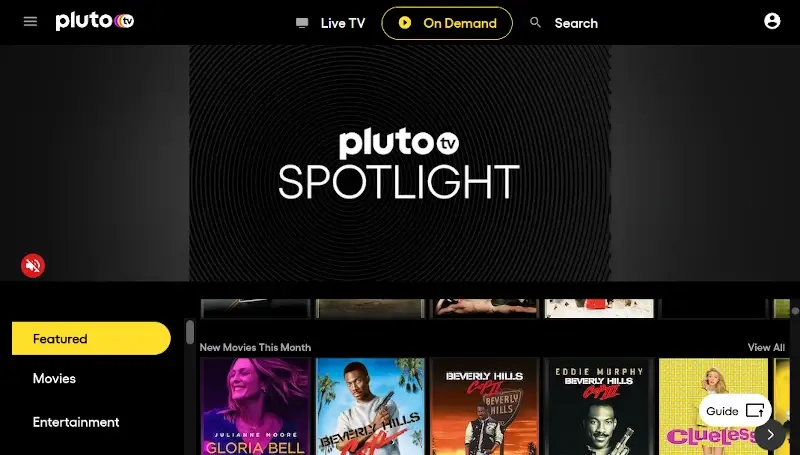 4. YouTube
YouTube is not just a platform for animal videos and vlogs, it can be considered a goldmine of free movies as well. Additionally, YouTube Movies offers several films that you can rent or watch for free with ads.
From indie favorites to classic masterpieces, you can explore YouTube's extensive film library to discover hidden cinematic gems. Moreover, YouTube's integration with its vast user-generated content enables you to watch movie reviews, behind-the-scenes clips, and more.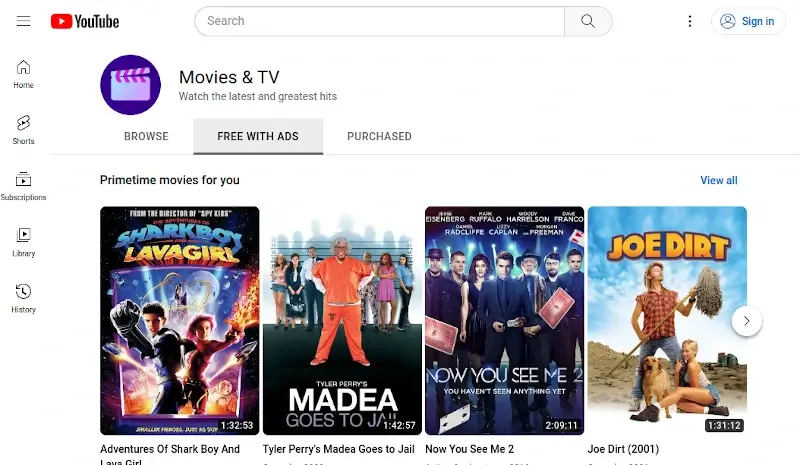 5. Tubi
Tubi stands out for its extensive selection of movies and TV shows across different genres, including drama, comedy, horror, and more.
With its ever-growing library and user-friendly interface, Tubi facilitates movie enthusiasts looking for diverse content choices. From critically acclaimed films to binge-worthy TV series, Tubi has it all.
Additionally, what sets Tubi apart is its strategic partnerships with major studios, which ensure a steady influx of high-quality content.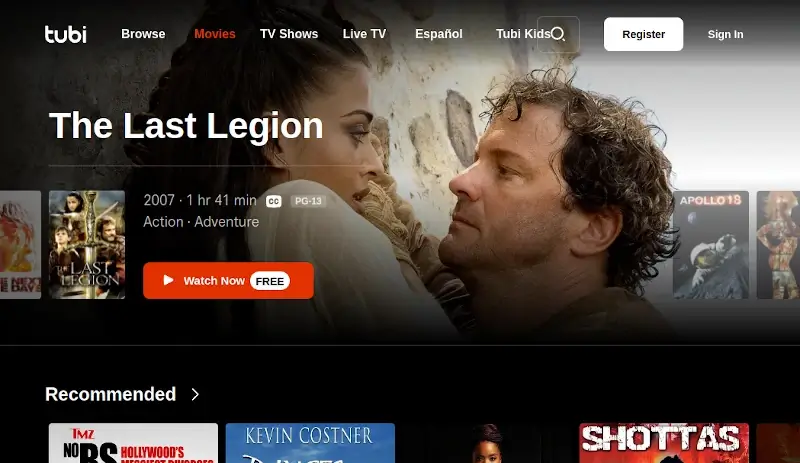 6. FilmRise
FilmRise platform focuses on independent films and classic TV shows and offers a unique viewing experience. Its collection spans diverse genres. Moreover, FilmRise frequently updates its content, so you can count on fresh additions to keep your movie nights exciting.
What distinguishes FilmRise from other movie streaming websites is its emphasis on underrated gems, introducing viewers to indie films and forgotten classics.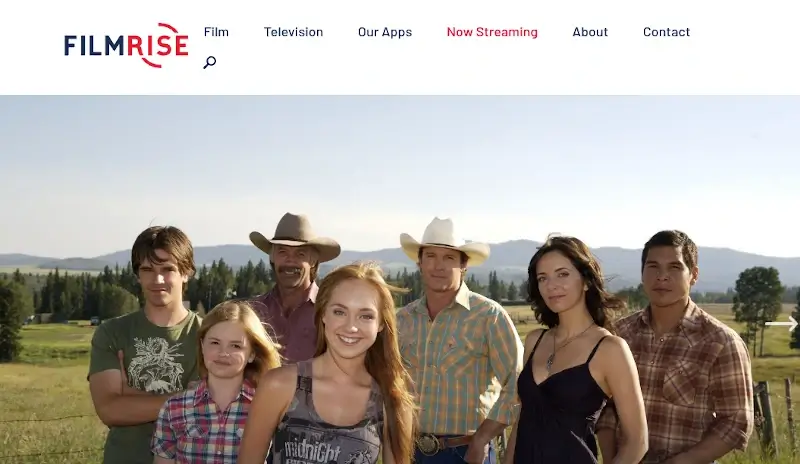 7. Amazon Freevee
Amazon Freevee is a part of Amazon Prime Video that brings a selection of free movies and TV shows to all Amazon users, even those without a Prime subscription.
It's one of the fantastic features is integration with the broader Amazon ecosystem, which allows you to transition from shopping to streaming. So, use Amazon Freevee and explore a mix of recent releases and timeless classics.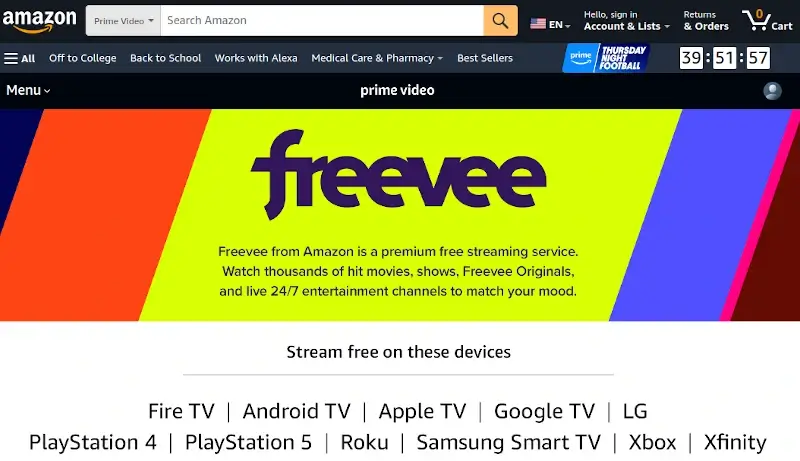 8. The Roku Channel
The Roku Channel is a fantastic platform accessible to users without a Roku device. It offers several movies and TV shows, which makes it a one-stop shop for all your entertainment needs.
Additionally, it permits you to personalize content recommendations based on your viewing history, which ultimately improves your movie discovery experience. So, use The Roku Channel and discover new releases, and binge-worthy TV series, all in one place.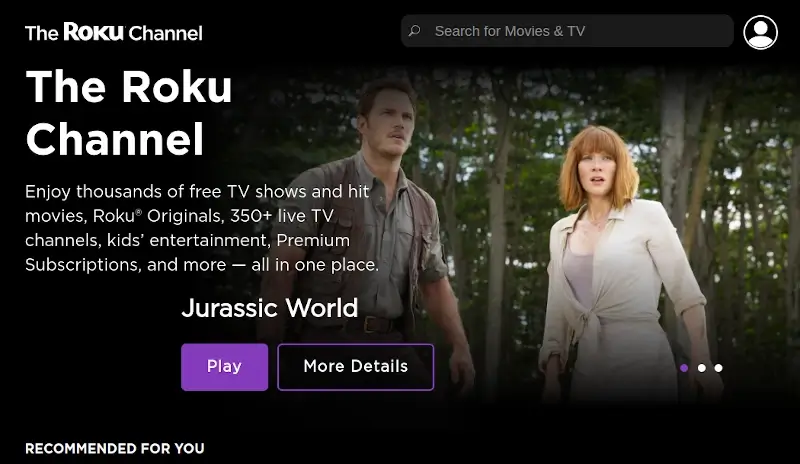 9. Yidio
Yidio helps you to discover where to watch your TV shows and favorite movies for free. It acts as an aggregator that gathers content from various sources and provides direct links, which makes sure you spend less time searching and more time watching.
Yidio's unique feature is its comprehensive search functionality, which enables users to filter content based on genre, release year, and streaming service.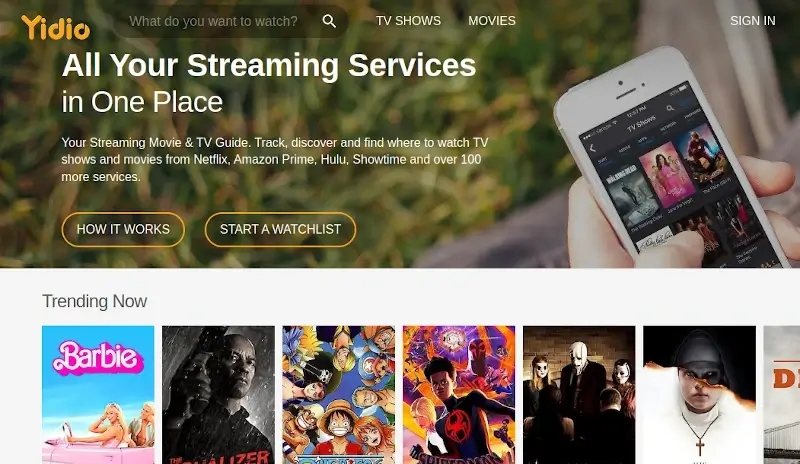 10. Stremio
Stremio is a versatile desktop app that helps you organize and enjoy your favorite movies and TV shows from multiple sources. It serves as your central hub for streaming and guarantees that you never miss out on the latest releases.
Stremio's sleek interface and extensive add-ons make it a powerful tool for movie buffs. Additionally, using this app, you can sync your watchlist across devices.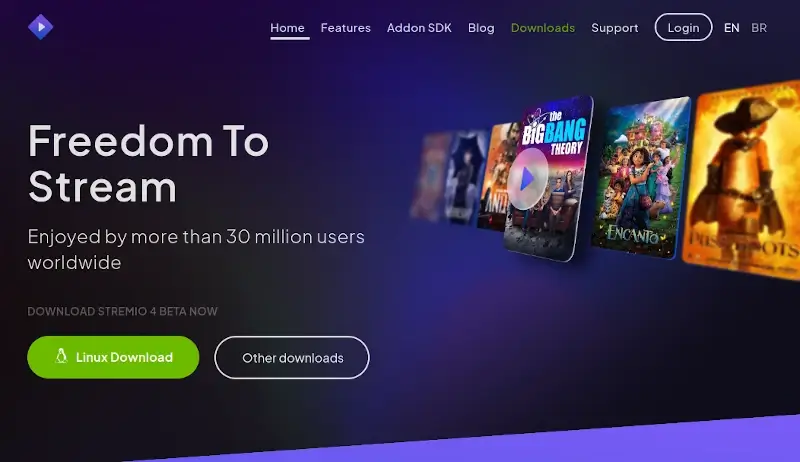 11. Vudu
Vudu is a well-known movie streaming platform that offers a mix of free content with ads and paid options. It supports an extensive selection of movies and TV shows that you can watch without a subscription. However, you can also purchase or rent the latest releases.
Additionally, this feature of the Vudu platform facilitates both free viewers looking for ad-supported content and those who want to pay for premium movies.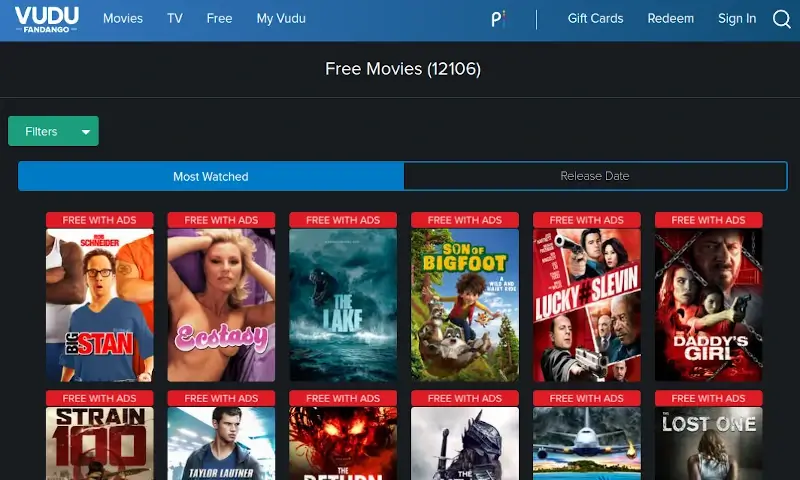 12. Filmize
Filmzie is an amazing free movie streaming service that is ad-supported, which means that you can enjoy different films without any subscription fees.
With its user-friendly interface and a large library of movies, Filmzie is considered an excellent choice for movie lovers who want quality entertainment without paying any fees or charges.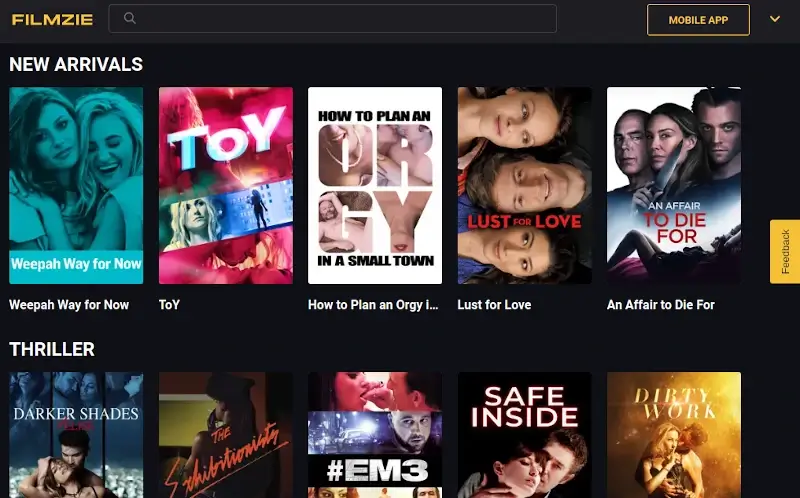 That brings us to the end of our guide related to the best free apps for streaming movies.
Conclusion
In today's guide, we have discussed free movie streaming apps that offer an amazing experience of cinematic delights. Whether you are a fan of classics, blockbusters, or independent films, these platforms cater to every taste.
So, enjoy an immersive movie-watching experience without spending a dime, and let the entertainment begin!