The Linux environment can be intimidating to those just discovering it for the first time because of its notably "hacker-perceived" community; its various distributions and distributions types; and its seemingly mandatory requirement for users to carry out tasks using the Terminal.
Beginners usually wonder what the deal is with sudo, mkdir, apt-get, and the many other so-called command line statements – I know I had those questions when I just started, and many times these are the type of questions that prevent people from getting to know more about Linux and Open-Source communities.
These days, however, the situation has changed for the better. With instructors and professionals releasing guides targeted at different audiences ranging from beginners to experts, people who are interested in understanding what Linux is in all its beauty need not be frightened any longer thanks to the step-by-step approach many authors use today.
So, we are glad to introduce you to Linux: Ultimate Beginner's Guide.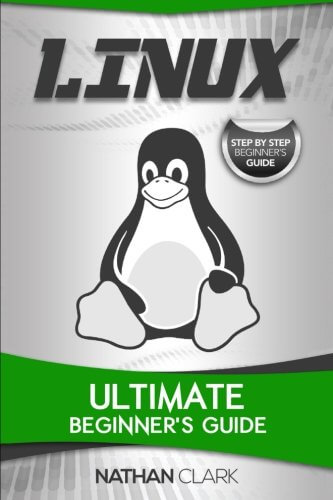 This book is written by Nathan Clark, is aimed at those who have little to no experience in the Linux environment and so each chapter and tutorial are  meticulously discussed in detail to allow for a thorough understanding of what one will need to do to achieve the goal of succeeding with Linux.
What's in This Book?
Linux: Ultimate Beginner's Guide (Vol. 1) was written with beginners in mind and is bound to get you up to pace with:
What Linux is;
What Linux distributions are and how to choose the one that suits your needs;
How to customize your system;
The essential Linux commands;
What a firewall is and how to configure one;
The meaning of various terminology
The step-by-step guidebook also contains well above 25 tips and tricks in order to make your learning journey a smooth and lasting experience as you get ready to go from Beginner to master today.
This book is available at Amazon store, so go ahead and grab yourself a copy if you are interested.
Feel free to give feedback about the book in the comments section below and also let us know if you have any book suggestions you think will be beneficial to our readers.