The Internet is the new Television – with everything from entertainment to education and socializing to work happening online. We keep watching Videos for our entertainment or information on the internet.
There are instances when you like a video online or on a social media platform and want to download and keep it on your device. Video downloading, in general, has now become a lot easier than earlier.
Here are some of the sites we recommend you download any video from the internet.
1. EaseUS MobiMover
EaseUS MobiMover is a free online video and audio downloader for Windows/Mac users. People can easily download online videos to their PC/Mac by copying the video URL and pasting it into MobiMover.
The process to parse and download a video is very fast and smooth, without annoying ads or popups interrupting you. If you connect your iPhone/iPad to your PC, you can even save the downloaded videos to your iPhone directly for offline watching.
It supports capturing videos from 1,000+ sites, including YouTube, Instagram, Facebook, Dailymotion, and Vimeo.
Besides being a free YouTube video downloader, EaseUS MobiMover offers free iOS data transfer and backup services as well. You can transfer your data between iPhone and PC/Mac, and from iPhone to iPhone safely and quickly.
Furthermore, you are able to back up your iPhone content and WhatsApp chats to your PC with this tool to avoid unexpected data loss.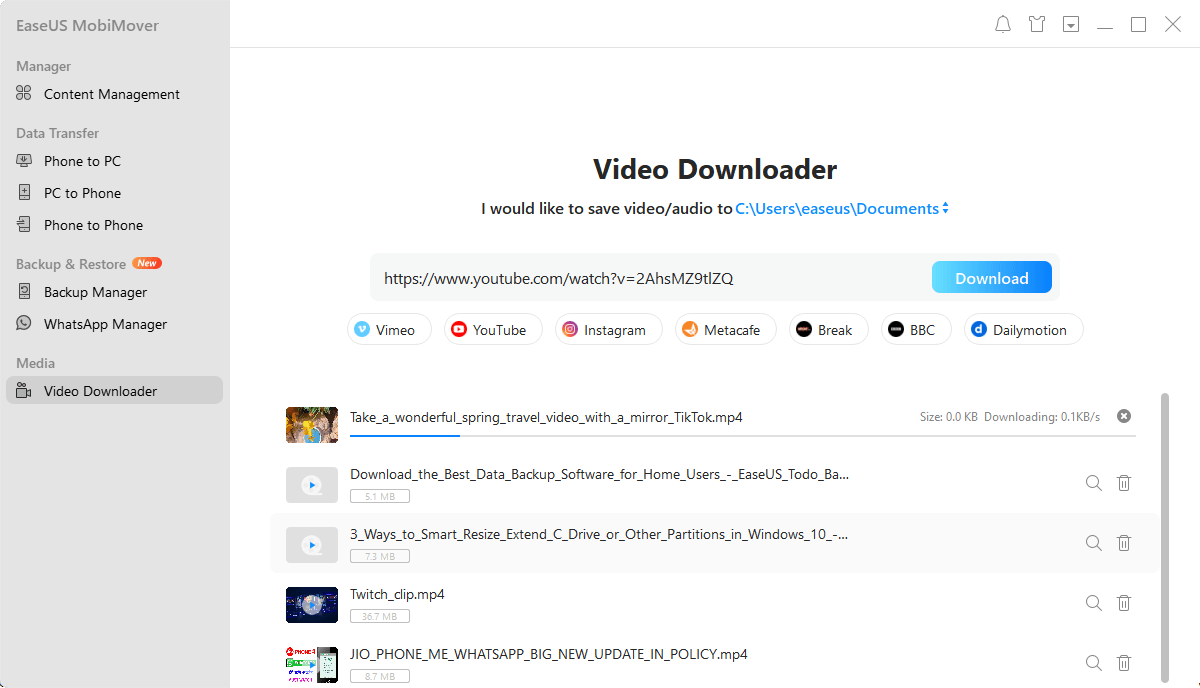 2. Free Video Downloader for YouTube by NotMP3
Free Video Downloader for YouTube by NotMP3 is a straightforward and efficient tool that quickly downloads any kind of video and audio, including whole playlists and channels, from plentiful sites such as YouTube, Vimeo, Facebook, TikTok, and 1000+ more sites without any quality loss.
Its highly usable interface makes this program desirable for both computer novices and experienced users.
Free Video Downloader for YouTube by NotMP3 is definitely one of the most intuitive and simplest to use downloading tools. All you need to do is copy and paste the URL, select the preferred quality preset from the list and click the "Download" button.
This free downloader saves video with the most popular quality options and formats, including 4K and Full HD. In addition, the software from NotMP3 supports multi-stream downloading that speeds up downloads.
What's great about this tool is that it is completely free and comes with no pop-ups, annoying ads, or unwanted extra applications.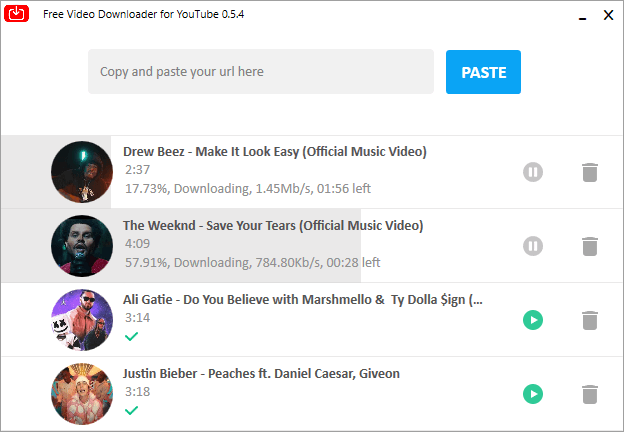 3. Video Download Helper
Video Download Helper is great for users who regularly download videos. When the Download helper detects any video the toolbar activates/highlights the icon and a menu bar allows you to download the selected video with just one click.
It has an extension for the Firefox and Chrome browser, which can be seen as a downside for some but this feature definitely adds to the convenience of downloading Videos from the internet.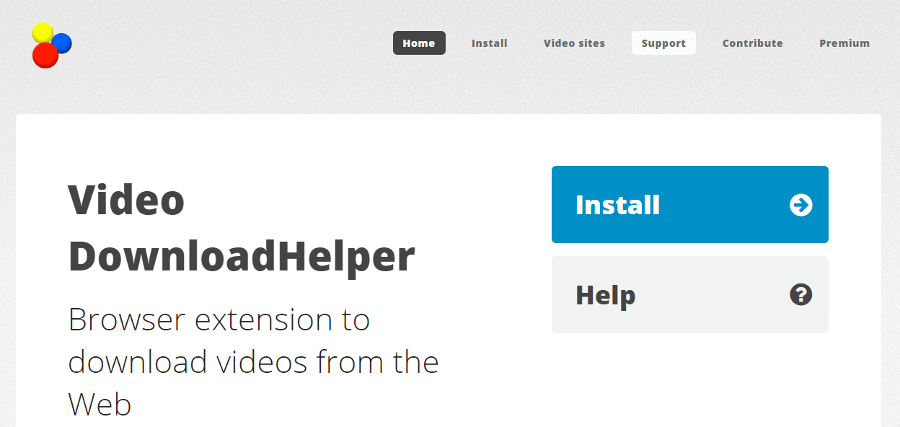 4. 4k Video Downloader
4k Video Downloader is quick and easy to use tool. The user just needs to copy and paste the link of the required video into its webpage and click on the download button.
It also allows the user to subscribe to YouTube channels. Here, the latest videos can be downloaded automatically with the auto-download option.
4K Video Downloader can let you download videos in different formats and resolutions.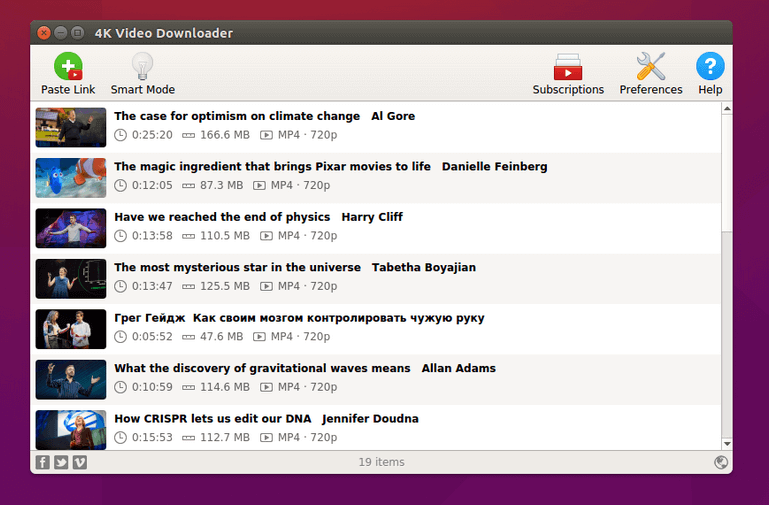 5. Freemake Video Downloader
Freemake Video Downloader is another simple Download manager where the user needs to copy the link and paste it in the tool to start downloading Videos. The only restriction that users face is that it is only available on Windows.
It allows downloads from various sites like YouTube, Vimeo, Daily Motion, etc. You can download and save any video and music files in HD, MP3, MP4, AVI, etc. The Freemake Video Downloader supports 4K video clips.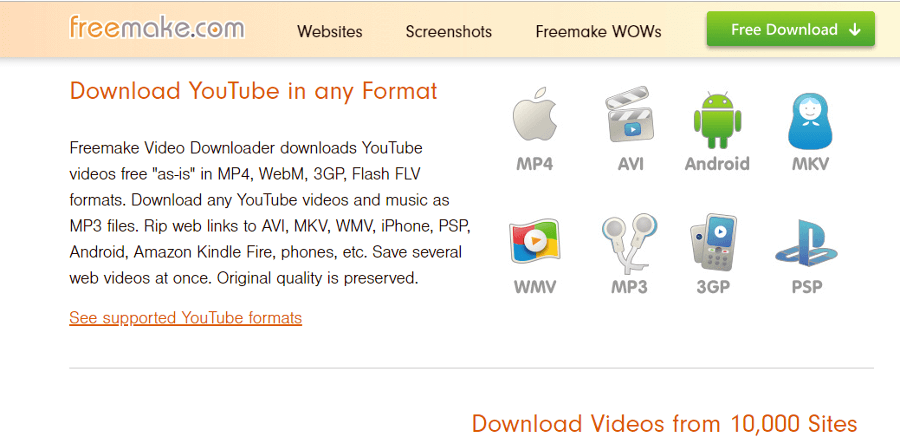 6. Youtube-dl
Youtube-dl requires the user to have knowledge of command-line programming to a certain extent. It is one of the most flexible tools currently available for downloading videos from the internet.
It has a wide range of features that include downloading as per rate limit, automatic naming of files, playlist processing and downloading subtitles along with the video.
These additional features are a privilege for a user who understands the command-line program.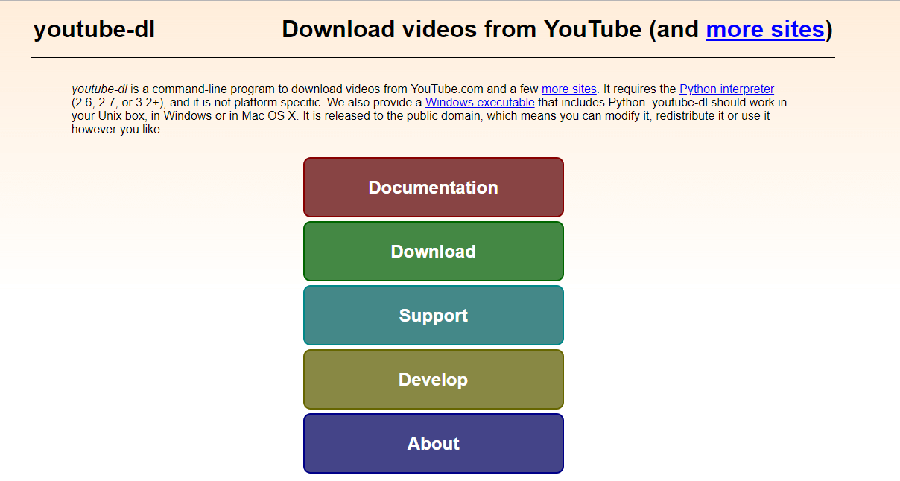 7. SaveFrom.net
SaveFrom.net is mainly a YouTube Downloader. Its shortcuts make it easy to use and lead to faster downloads. It can download even through the link or the page where the Video is being watched.
Adding "ss" before the regular YouTube link allows the user to automatically go to the Video download link, eliminating the need to even copy the same.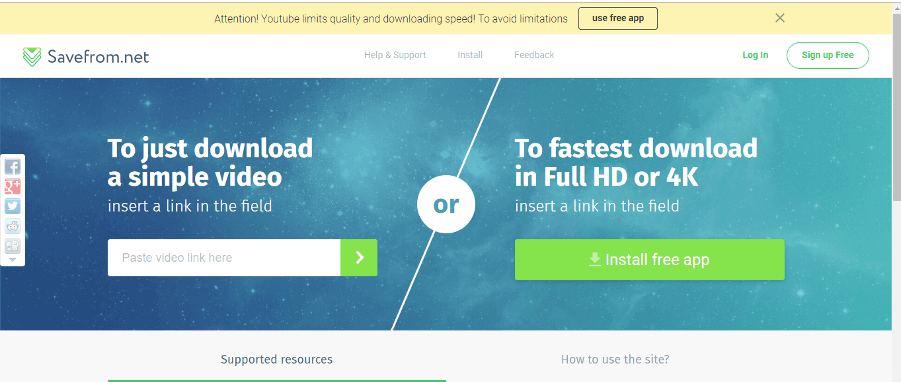 8. FastestTube
As the name suggests FastestTube is one of the fastest video downloaders. It is an extension devised for YouTube videos.
Once downloaded with the browser, the extension automatically appears as a download dropdown button and lets the user download Videos while it is being viewed.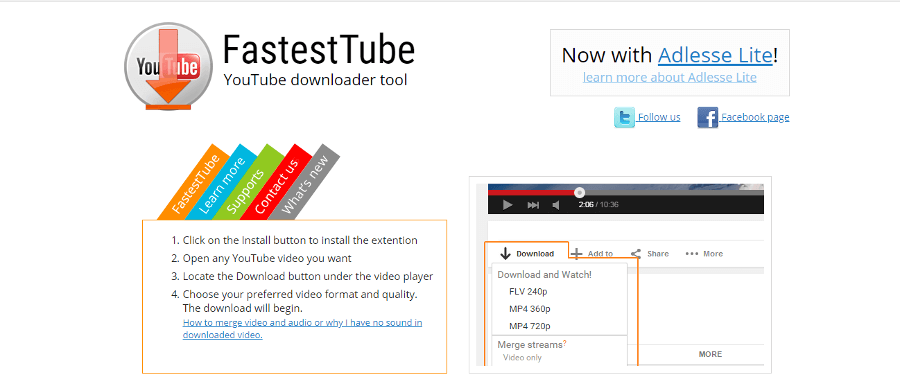 9. Twitter Video Downloader
Twitter Video Downloader is an online tool used exclusively for downloading videos that are embedded in tweets present on Twitter.
A variety of formats from MP3, MP4, and MP4 HD are available for the user to choose from.
There are other online tools like Twitter Video Downloader, which are specifically made for Twitter and are designed according to the Twitter standards.

10. Instagram Downloader
Like Twitter followers, Instagram enthusiasts too, now have exclusive independent tools for managing Downloads. Instagram Downloader, allows the users to download videos from posts and stories that have been posted on Instagram, and save them on their device.

11. Fdown.net
Fdown.net is a Chrome Extension designed specially to download videos from Facebook. Once it is downloaded, the extension eliminates the need to leave the social media page and go to some other web page to copy or download the desired Video.
This makes it easier for the user to download multiple videos as and when they are browsing.

12. FBDown.net-Private Videos
FBDown.net has another feature that allows the users to download videos from private accounts that otherwise might not be visible.
Here, Ctrl+U is the most important command, it allows the user to see the source code of the video through which the videos can be downloaded.

13. VideoGrabby
VideoGrabby supports most of the video sites along with YouTube, Sound cloud, Vimeo and more. Like most other download sites, it follows the same copy-paste and download format.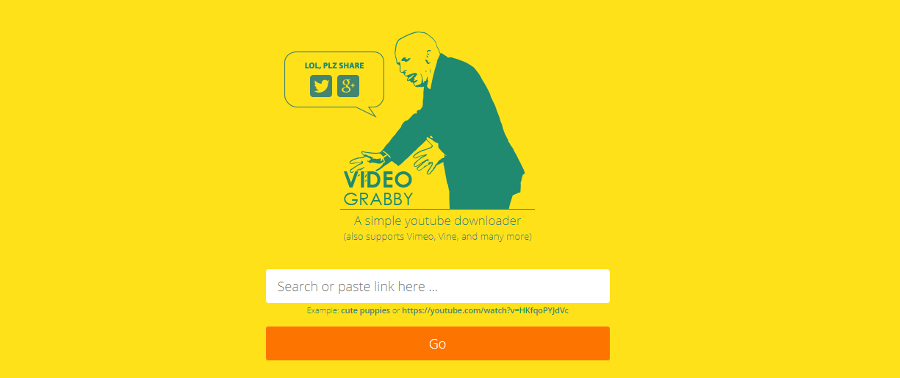 14. YooDownload
YooDownload is an all-rounder Video downloader, as it caters to all the social media platforms and also the most common sites used for videos.
It is a major competitor in the market and has all the required features to download any video seamlessly.

15. ClipConverter
ClipConverter is a browser add-on on Chrome, Safari, and Firefox, that can convert and record online clips to any audio or Video format.
Its reach is wide and goes to a variety of sites. This excludes subscription streaming services.

16. Online Video Converter
In addition to being able to support multiple sites and formats, Online Video Converter is also mobile compatible. This is unlike many other web apps. It helps users to download videos on the go and is seen to be platform-independent.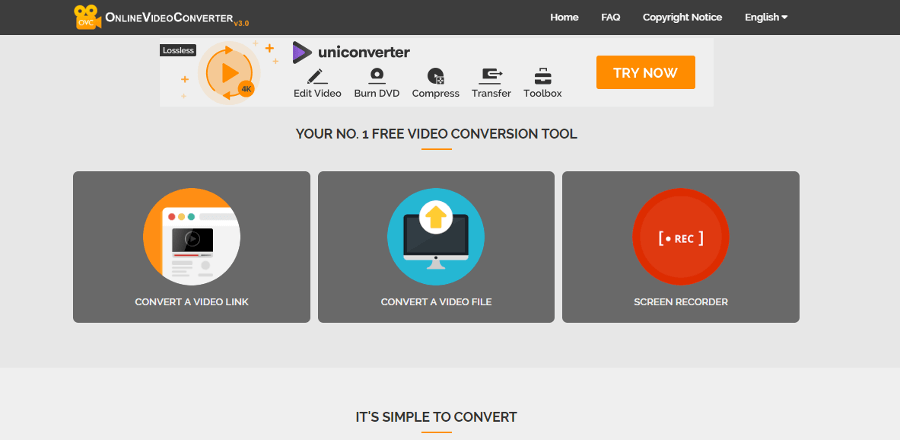 17. VideoGrabber
Video Grabber is not a web app but a desktop program. It has a screen recording feature of recording the screen.
This feature allows the user to record anything that is happening on their screen and save it as a screenshot or a video file. It can be used for webinars, tutorials and video chat recording too.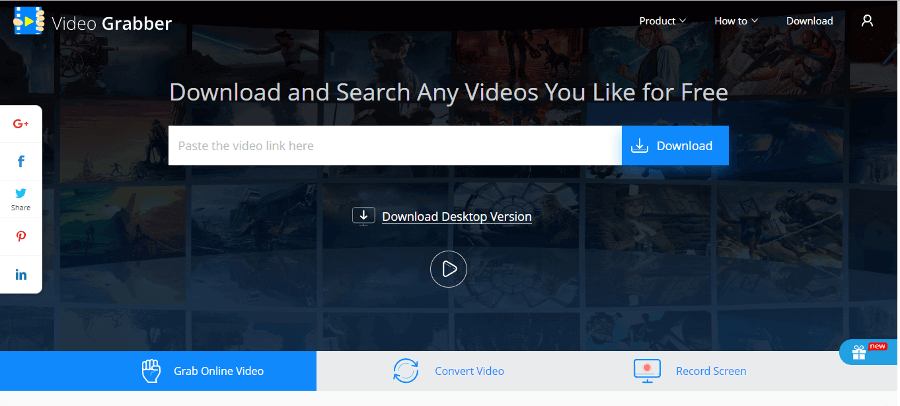 18. FLVTO
FLVTO has a special feature for users to queue their videos which later get auto-downloaded once they are available.
This lets users pile up a set of videos to download while spending time on something else instead of waiting on an ongoing basis.

19. JDownloader
Jdownloader totally eliminates the need to have the particular video's link. Once the user provides the link to a page, JDownloader scans the entire page to display all the videos that exist on that page.
Users can then pick and choose if they want to download all the videos or just specific ones.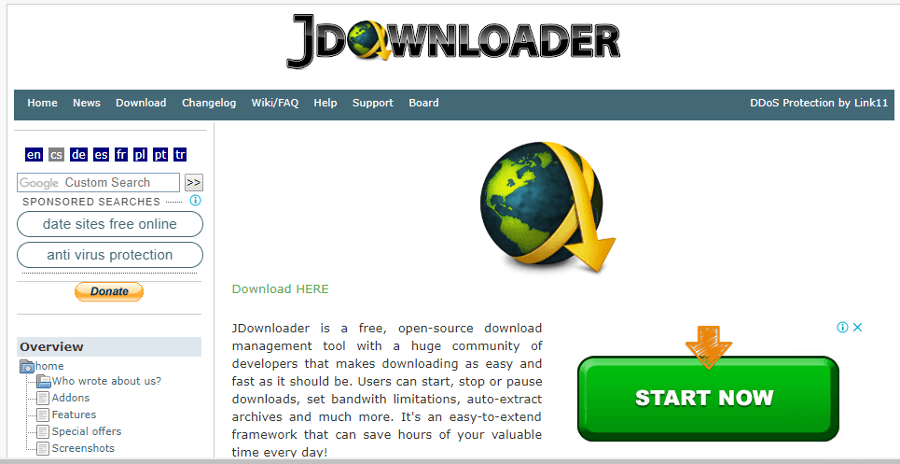 20. Open Broadcaster Software (OBS)
OBS is a free and open-source software, which allows the user to recording the video and live streaming quickly and easily.
It has the advantage of enabling the user to record while playing a video game while on the PC or even capture the desktop. The recordings can then be named and saved on the platform itself.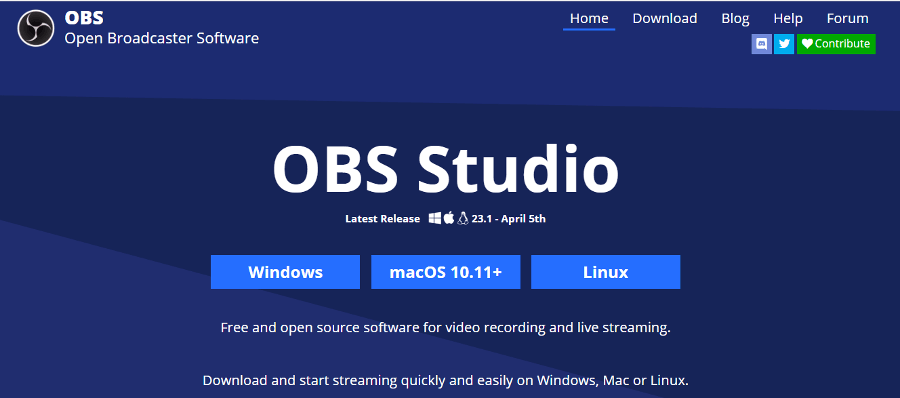 21. Cam Studio
Cam Studio is a simpler way to record videos than OBS. This software was mainly released for Microsoft to record all screen and audio activity on your computer screen.
It is one app where the user can press the 'record' button and let the video record until it plays. It saves all its videos on AVI format.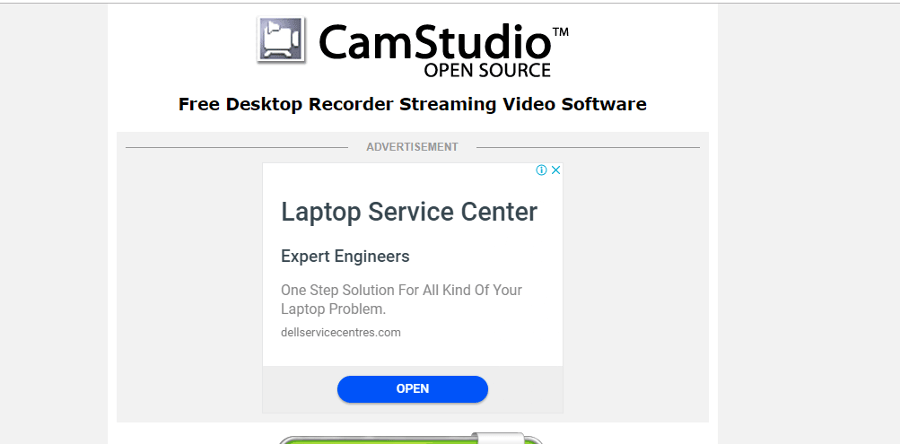 Conclusion
Shared above is an extensive list of websites , apps, and recording software that has been developed for downloading videos for the end-users. It is important to re-check and choose which site has more relevant space and art form as per the user's requirement.
The user must be clear about what it wants to download and use that accordingly. One must be aware of the legal conditions of downloading and recording videos online. Copyright content should not be used.
Also, you must ensure that your downloads are perpetually scanned for various viruses and malware, for this you need must use a reliable VPN service called Ivacy VPN, which provides the highest level of online protection.
With a plethora of sites and programs to download videos from, video downloading has become quite an easier task than before.