Typora is a minimal design-inspired WYSIWYG Markdown editor with a CSS-customizable UI, LaTeX support, distraction free mode, keyboard shortcuts, and real live preview, among other features.
Typora also features extra markdown functions which include code fences, math blocks, footnotes, and live preview; all working together to enhance workflow and productivity. If you are in need of a modern text editor for reading and writing Markdown then today is your lucky day.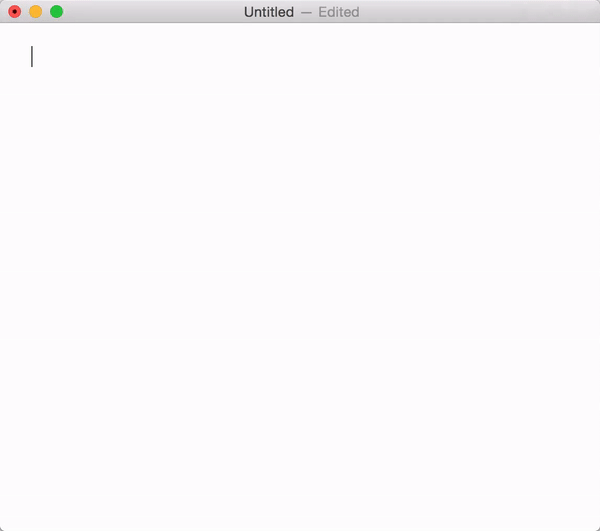 Features in Typora
Free and Cross-platform: Download and evaluate Typora for free for as long as you want on any desktop OS.
Fully customizable UI using CSS: Select Typora's typeface, background color, font color, etc using simple CSS.
Drag and drop support for images: Easily add images from the web or as a file.
Seamless live preview: Typora formats your markdown in real time as you write.
Multiple export options: Convert your markdown files to either PDF, EPUB, and HTML.
LaTeX support for Math Blocks: Add both block and inline math expressions using LaTeX.
Keyboard shortcuts: Become a power user by taking advantage of Typora's long list of keyboard commands.
Typora has more features than are listed above but you will have to either read about them on its website or grab yourself a copy to test.
Its Mac version already has attractive features like autosave, spell check, and version control, so my hope is to see the same features available for Linux soon.
Install Typora on Ubuntu
Currently, Typora is only available to Ubuntu and its derivatives and there's no RPM package for it yet. Therefore, if you have a problem with other distributions, you may contact the developers at email: hi@typora.
Now run the following commands to add the repository key, then add the Typora repository, update system package sources and install it:
$ sudo apt-key adv --keyserver keyserver.ubuntu.com --recv-keys BA300B7755AFCFAE
$ sudo add-apt-repository 'deb https://typora.io ./linux/'
$ sudo apt-get update
$ sudo apt-get install typora

Once you have installed it, search for "typora" in the Ubuntu Dash or Linux Mint Menu, then launch it.
Is this your first time coming across Typora? What do you think about the markdown editor and do you have one that you already use? Share your thoughts in the comments section below and feel free to make app suggestions as well.