One thing differentiating Ubuntu Linux from other Linux distributions is its desktop environment, this was one thing I found interesting about Ubuntu, when I had just moved from Windows.
The Ubuntu desktop environment, Unity is a unique and unified experience like other popular DEs like GNOME, KDE, and many others.
In their quest to improve user experience, Canonical Ltd introduced Scopes in Unity. Scopes as they have stated, "are a completed reinvention of the content and services experience" for users, through Unity.
The main idea is to focus simplification of content delivery to users other than bringing the user in the mix, in a way, this makes things simple for the developers.
After reading this overview, you will be able to understand exactly what Ubuntu Scopes really is and also the pros and cons.
What is Ubuntu Scopes?
As we already saw in the introductory part of this overview, Scopes are just a way of improving the user experience by presenting content and services in a simple way to the user directly to the screen.
We shall look at Scopes in Unity Desktop and Ubuntu Touch.
Scopes on Ubuntu Desktop
Scope is the search engine of the Dash which is the desktop search utility in Unity. Scopes help you to find an item or information about it and the results are presented by Lens.
Lens simply helps a user to pass a query to Scope and presents the results to the user. For example, a File Lens is shown files from your a user's machine and also from remote sources and the Application lens finds applications to launch from or install from the user's machine or remote source.
And a Google Docs scope helps you to search items from Google Drive and the results are presented by the File lens. Your items are previewed by what is known as Unity Preview.
Below is an interface of the Dash application lens: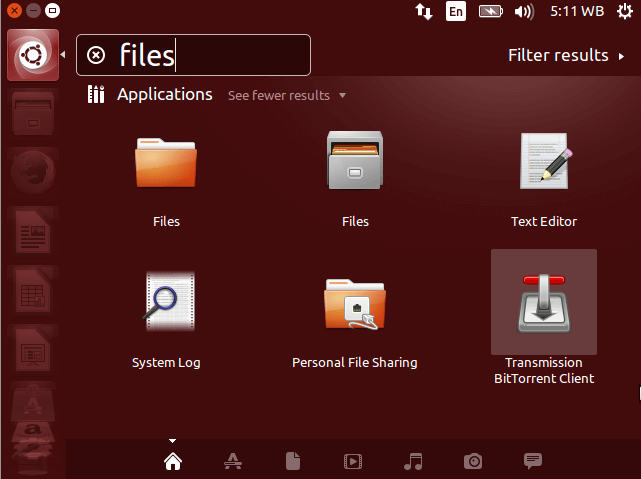 You can as well filter items based on categories as in the interface below: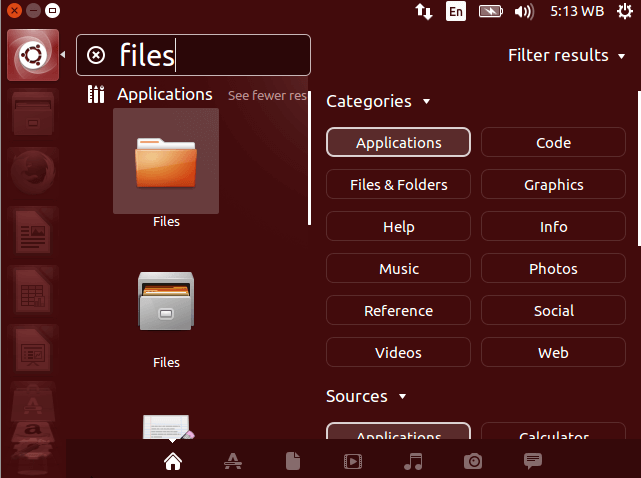 Scopes on Ubuntu Touch
Ubuntu Touch is the mobile version of Ubuntu developed for touchscreen mobile devices (smartphones and tablet computers).
Scopes in Ubuntu Touch are intended to change the traditional way of presenting related content through different applications, to simply displaying them directly on the user's screen.
You can think of Scopes here as individual home screens for different categories of content, that allows you to access things such as music, movies, local services and also social media without necessarily opening individual applications.
Difference Between Traditional Apps and Ubuntu Scopes
Traditional apps present content like books on a shelf, a user opens a book and gets all the information that he/she wants from it and puts the book back. But Scopes are like pages containing relevant information to a user from different books on a shelf.
The question of which approach is better, all depends on the user but both ways have their pros and cons.
Types of Scopes
1. Aggregation Scopes
Under this type of scopes, content and service results from difference sources are delivered to a user in a single unified manner. Say for example a user is searching for music, then the music scope will bring many different sources of music related content and services in a single result. Examples of aggregation scopes include: videos, music, news, films and a lot more.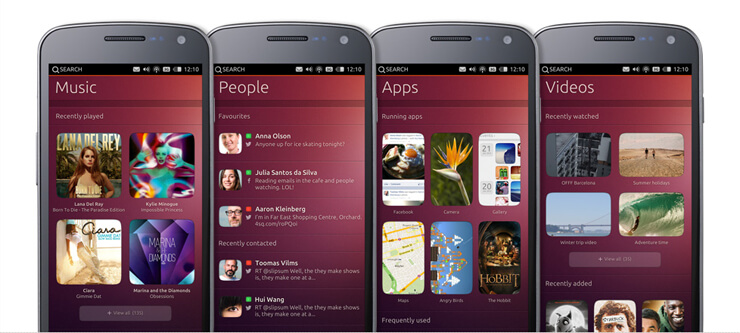 2. Branded Scopes
These Scopes deliver results directly to the screen, it is a simple way of improving the user experience on Ubuntu Touch. Here, content categories such as music, videos and news can be attributed to branded scopes, therefore, users can find them from the default aggregation Scopes above and the Ubuntu store.
Examples of branded scopes include: Telegram, Amazon, Youtube and many more.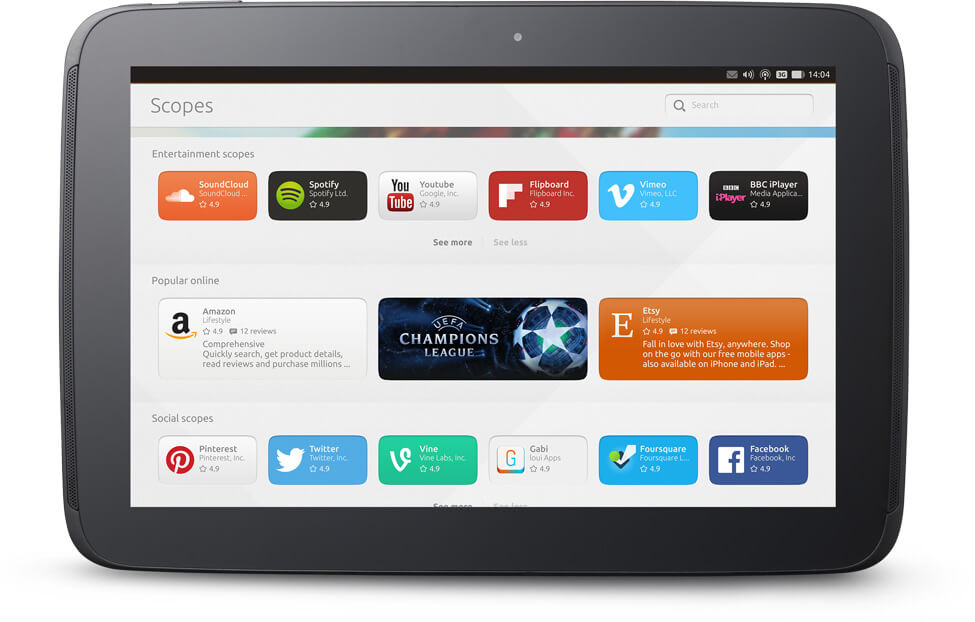 Importance of Ubuntu Scopes to Developers
Ubuntu Scopes enables developers to create app-like experiences that can be integrated into devices at a cheaper cost of building and maintaining a complete traditional app. This allows them to present content and services in a simple way directly to the screen.
Scopes are like pointers to the Ubuntu ecosystem for all kind of developers, with APIs available in JavaScript, C++. and Google's GO programming language.
Importance of Ubuntu Scopes to Users
For users, they get to experience accessing content and services in a simple, quick and organized way directly on their touch screens. It presents search results in a generalized way where content is presented to a user according to what he/she is actively searching.
That is if a user is actively searching for music, then different sources with music content are presented to the user at once, the same can happen for films, photos, news and a lot more.
With the above information, you should be having a clear understanding of what Ubuntu scopes really is at this point, — and whether the idea of using Scopes is actually efficient or not, all depends on a users point of view.
But one thing to know is that traditional apps will always remain relevant to Ubuntu Touch but scopes could surely be an uplifting feature for Ubuntu Touch, they bring an experience more than that offered by traditional apps.
What is your take on Ubuntu Scopes compared to traditional apps in a grid? Let us know in the comments!