Google Map is arguably the most popular map application and this should come as no surprise because of Google's stronghold on web surfing and navigation e.g. Google Earth, but you would be wrong to think that there aren't alternatives that are just as cool and in some cases, even cooler.
Today, we bring you a list of the Best Map & Navigations Apps that you can use instead of Google Maps. They all feature a modern UI that is easy to use and offers almost any functionality you might want when driving within a familiar city or trying to get lost in strange terrains. They are arranged in no particular order.
1. MapQuest
MapQuest is a reliable source for maps and driving directions with a history that spans back as far as 1967 when it was founded by an R. R. Donelly and Sons division and then later bought by yours sincerely, AOL.
MapQuest allows you to find route choices alongside business on your chosen route coupled with directions and location suggestions – all of which you can share, save for later, add to favorites, share, or print.
What's even cooler is that you can book flights, hotels, and rental cars, and prepare for vacations with this app.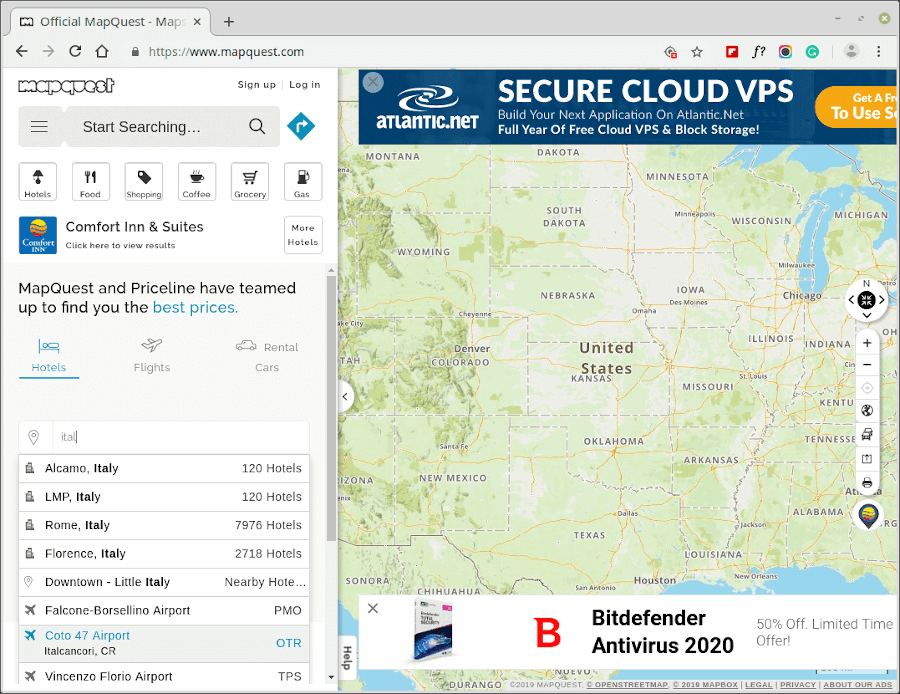 2. Maps.Me
Maps.Me is an awesome map & navigation app that allows users to download complete maps (e.g. a whole country map) in order to easily use them offline without losing any feature functionality.
It is open-source, allows you to share locations and hiking routes, is easy to use, and complies with the latest GDPR regulations.
Maps.Me is perfect for traveling the world while offline, finding new tourist cites, hospitals, businesses such as shops and hotels, educational centers, etc.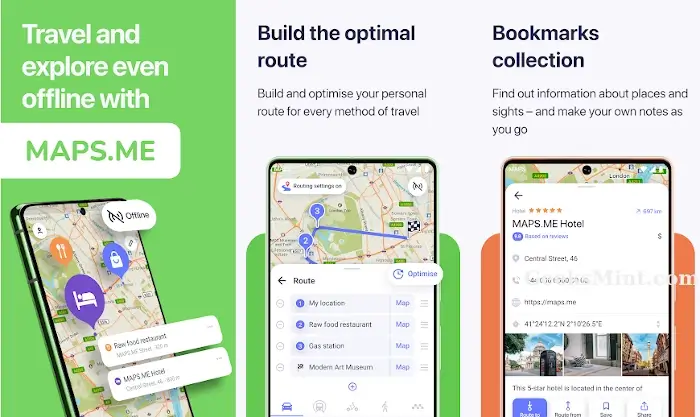 3. HERE WeGo
HERE WeGo is a tremendous map app brought to you by the 30-year technology company that goes by the name "Here". It offers driving directions, business locations, traffic information, and extra route info for bikers, pedestrians, cyclers, and public commuters.
One cool thing about HERE WeGo is its ability to inform you of the traffic conditions of different routes alongside automatically calculated time delay to reach your destination given your current location and commute method.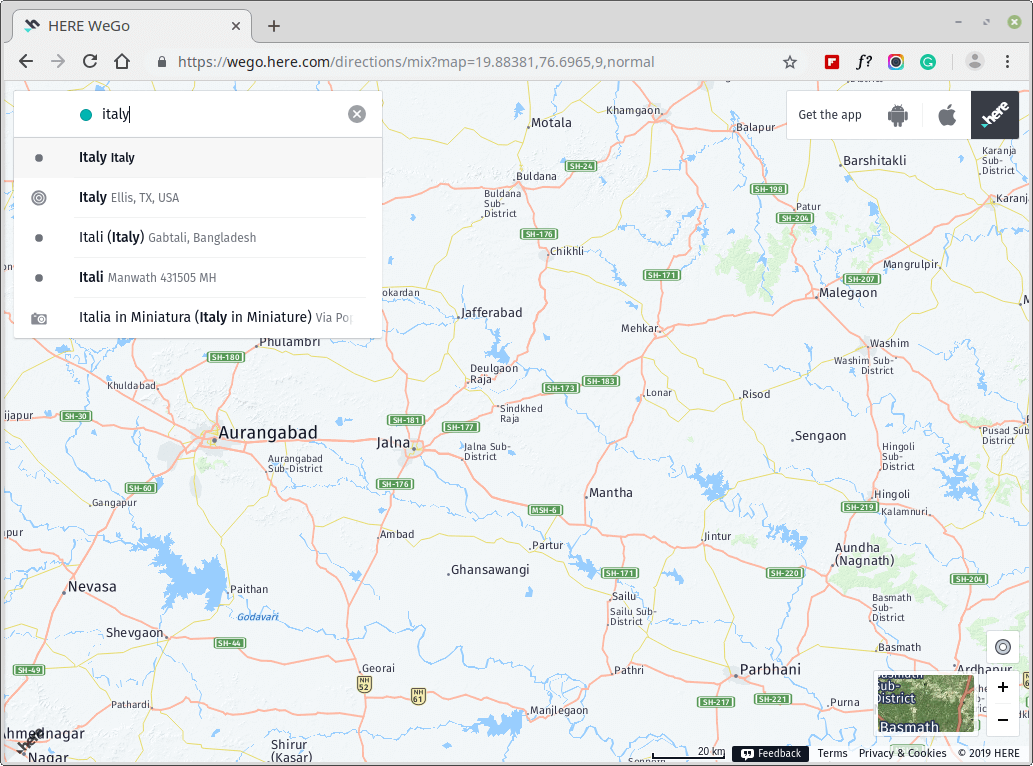 4. Waze
Waze is different from other apps on this list in the sense that it is currently owned by Google and apart from offering a mobile map, traffic information, and GPS. Waze has a dedicated community of users who report road incidents on their routes in real-time.
Waze doesn't offer information on businesses along your chosen route since its focus is to simply get you from point A to the next.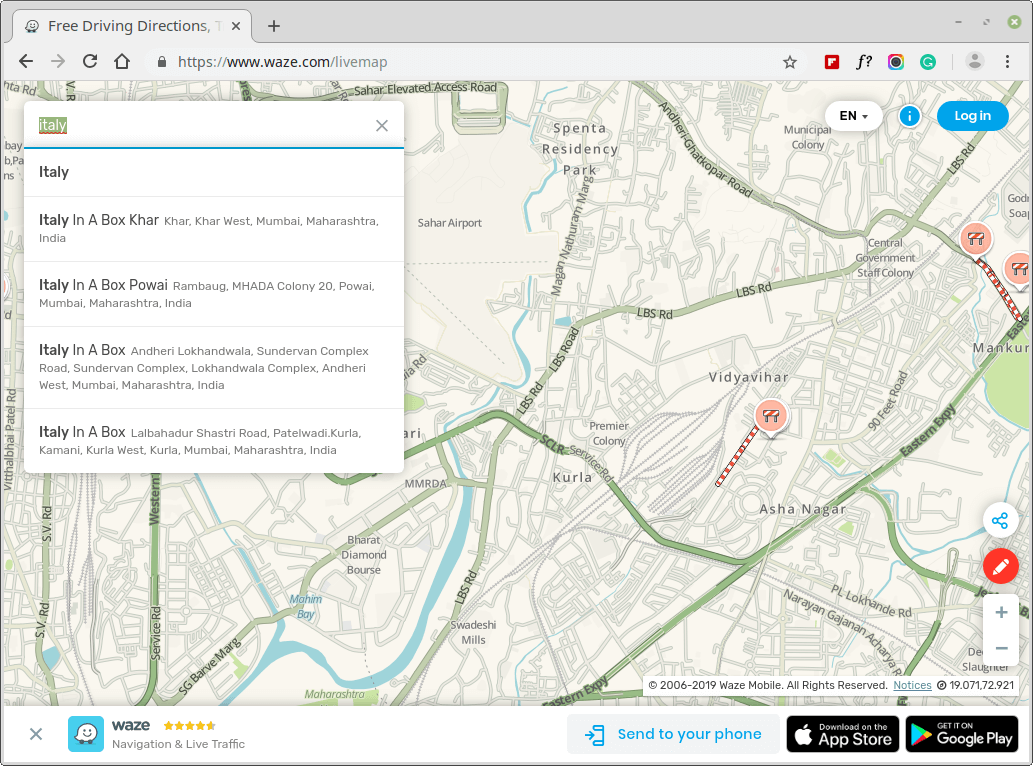 5. OsmAnd
OsmAnd is an open-source offline mobile map & navigation application that is designed to work offline with roaming charges even when abroad.
It offers users several features including turn-by-turn voice guidance, automatic re-routing, highly detailed map viewing, several view modes, a beautiful UI, and constantly updated trip routes and traffic information.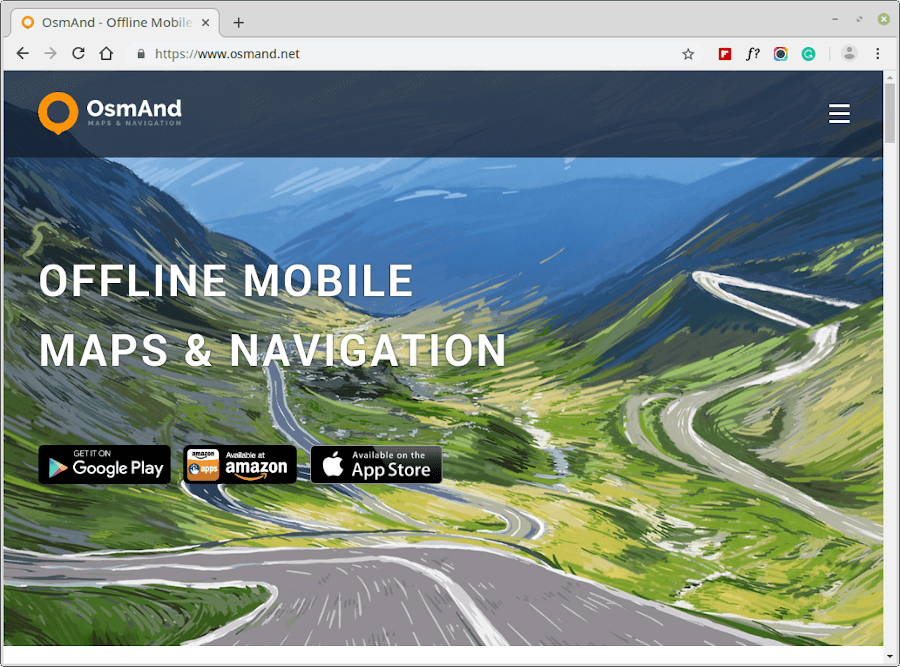 6. Bing Maps
Bing Maps, formerly MapBlast.com is a cool map application currently owned by Microsoft and used in the MSN Maps and Directions as well as in Microsoft MapPoint, and as expected, it offers a ton of nifty features.
It gives users driving, walking, and transit directions and you can even decide to avoid busy highways, and locate businesses e.g. hotels, tourist attractions, shops, etc. along the way. It also features different views and map modes e.g. bird's eye, aerial, and road views, and you are free to print, share, and bookmark locations.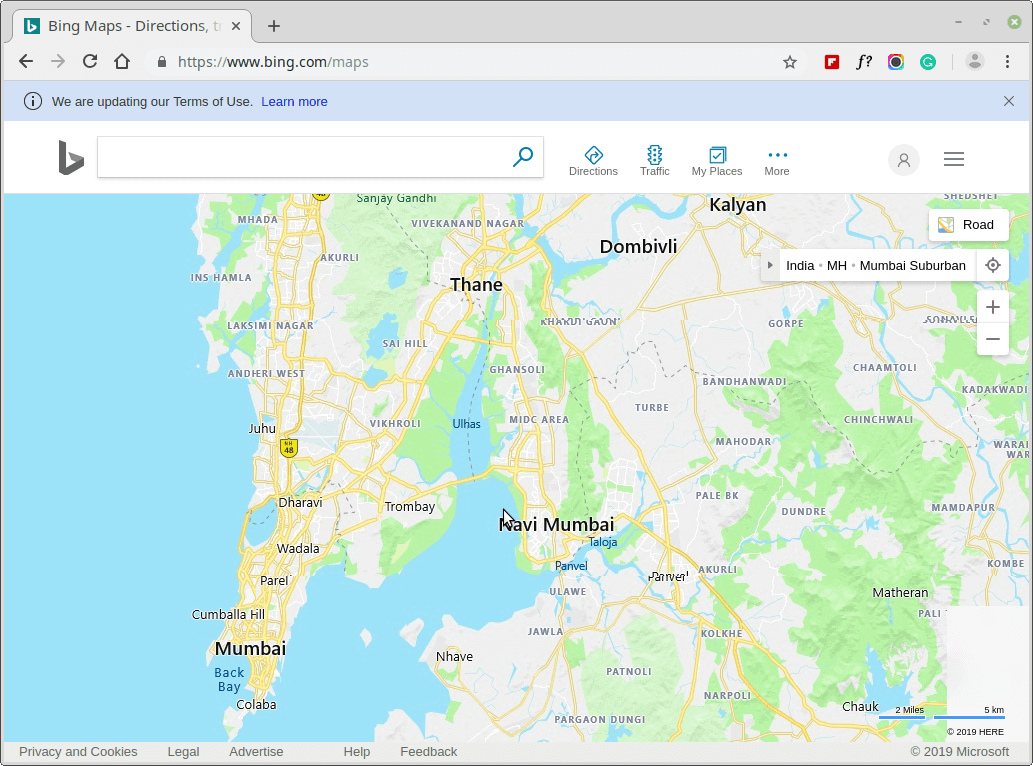 Sygic Maps and Navigation is a beautiful Android, Web, and iOS map application that offers recommendations from Trip Advisor, location-tailored travel guides, respects GDPR regulations, and nifty parking spot suggestions.
Evidently, Sygic Maps and Navigation is among the most privacy-focused map apps as it delete security and system logs after a year, backups after 3 years, and app data after 3 months.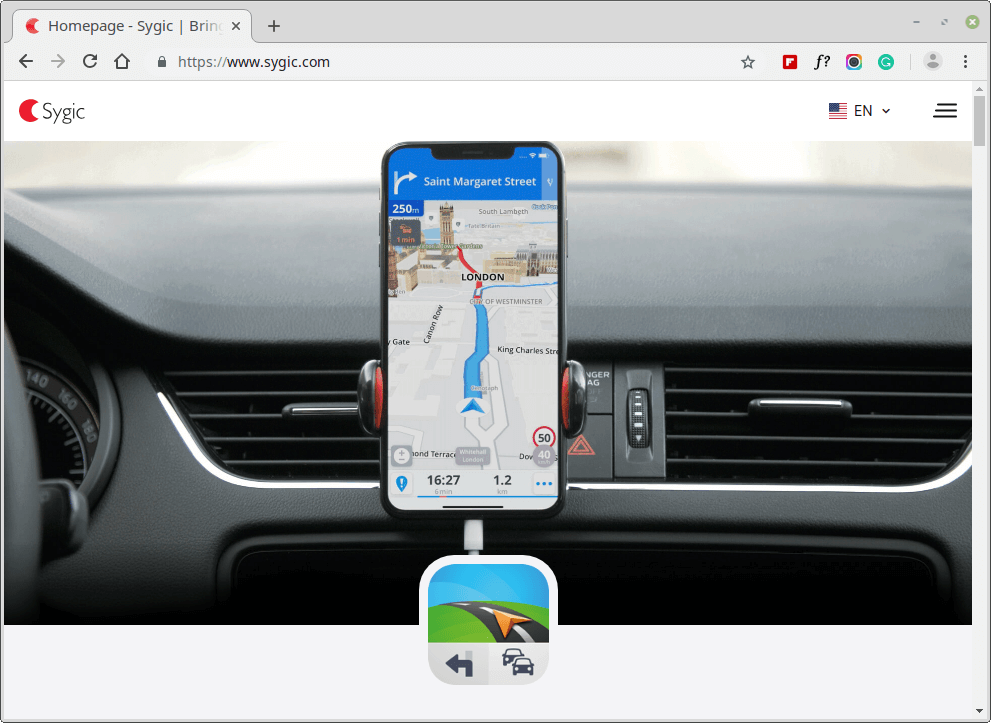 8. OpenStreetMap
OpenStreetMap is a Wikipedia-inspired community-driven open-source project that has made the map of the world easily accessible to anybody who cares to use it since its invention in 2004. It currently has over 5 million users, doesn't have ads, features an offline mode, and complies with GDPR rules and regulations.
OpenStreetMap runs in the browser but can be used in connection with mobile apps such as MAPS.ME, OsmAnd, Navit, Magic Earth, ZANavi, etc.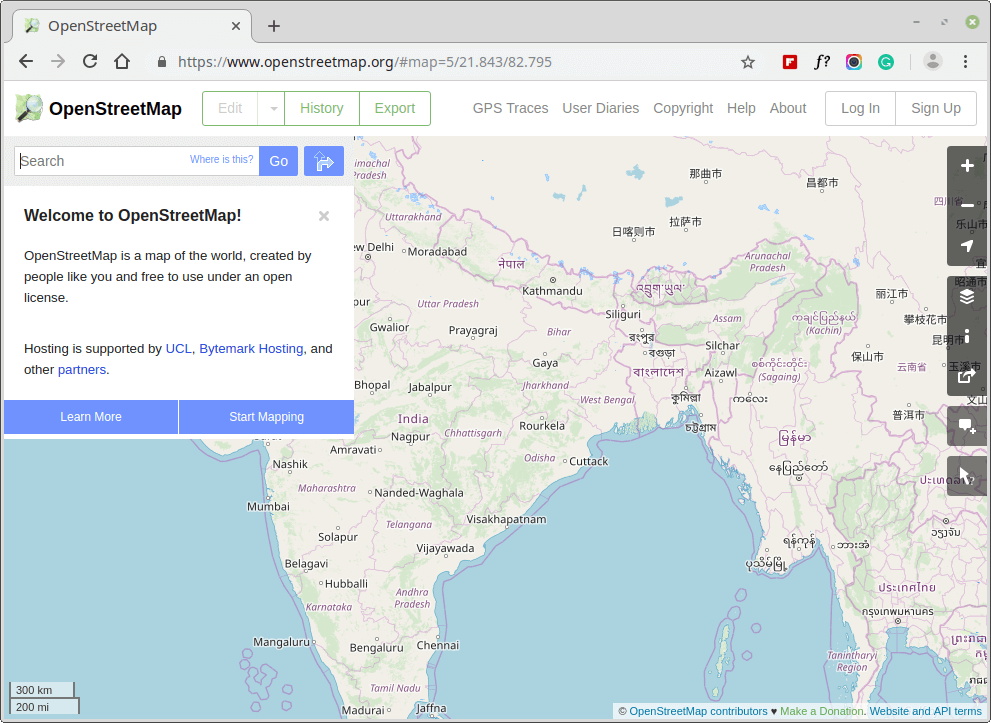 9. Citymapper
Citymapper is a web, Android, and iOS map application that is relatively unconventional in the sense that it focuses on helping users through various traffic routes. It contains an often-updated database of public transport routes for using the bus, subway, bicycles, etc. in all supported cities together with the option to add locations to a favorites list.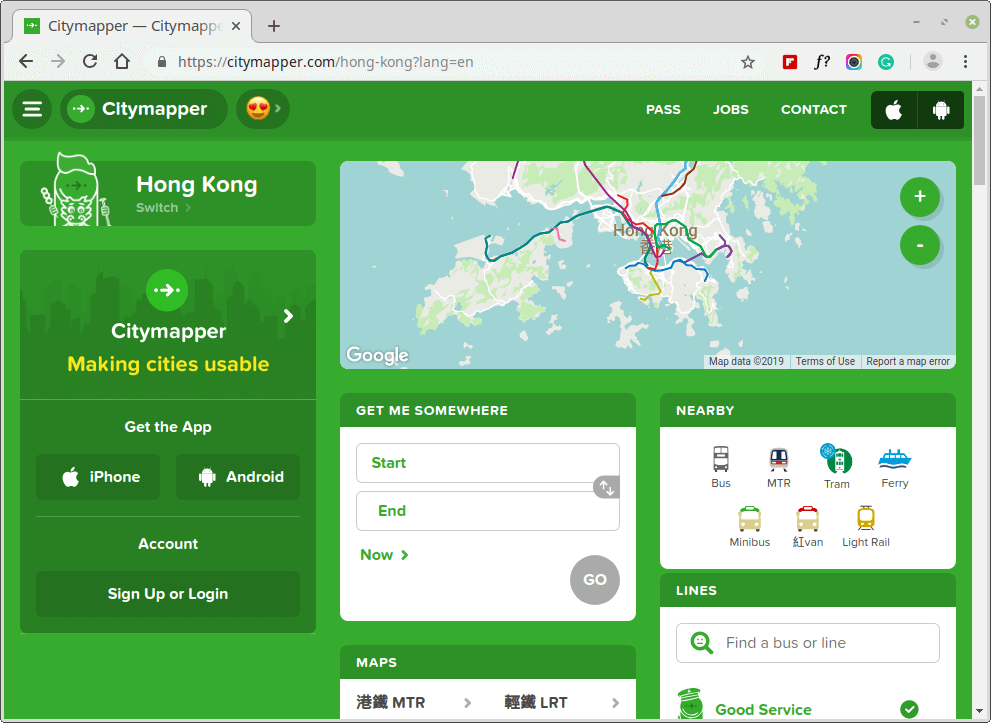 BackCountry Navigator is a simple map application designed for hikers and travelers who typically venture into strange terrain unguided.
This map app excels even where Google Maps doesn't as it offers users a detailed land topography of their location from sources including USTop, NOAA RNC, and OpenCycleMaps coupled with GPS waypoints, and manual entry for long/lat coordinate values
BackCountry Navigator is free to download and use as a demo version but the main app (BackCountry Navigator GPS PRO) is in the form of its Pro version which sells for $11.99.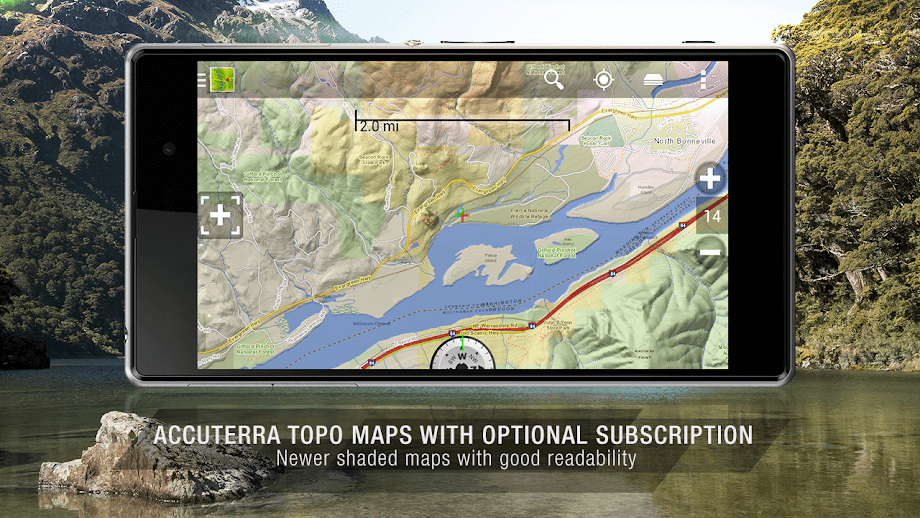 Navmii, a navigation app, offers a robust alternative in the mapping world. Renowned for offline functionality, it allows users to navigate even in remote areas with limited connectivity. Voice-guided directions, real-time traffic updates, and points of interest enrich the experience.
Integrated community-sourced data keeps maps up-to-date. Navmii's user-friendly interface and intuitive design aid hassle-free navigation. While facing competition from giants like Google Maps, its emphasis on offline usability and cost-effectiveness sets it apart.
Navmii serves as a dependable option, particularly for travelers and those seeking reliable navigation without excessive data usage.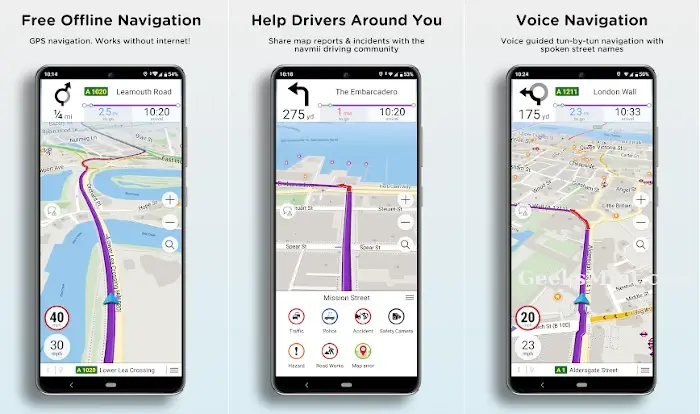 12. Apple Maps
Apple Maps, Apple's proprietary navigation application, has evolved since its inception. It offers seamless integration across Apple devices, ensuring a cohesive user experience.
With features like real-time traffic updates, turn-by-turn navigation, and 3D views, it competes in the navigation realm. While it initially faced criticism, subsequent updates have enhanced accuracy and data quality.
Indoor maps, cycling directions, and Look Around—a panoramic street view feature—further enrich the app. Privacy-conscious users appreciate its focus on data security.
While Google Maps remains a strong competitor, Apple Maps has carved a niche, especially within the Apple ecosystem, aiming to provide reliable navigation services.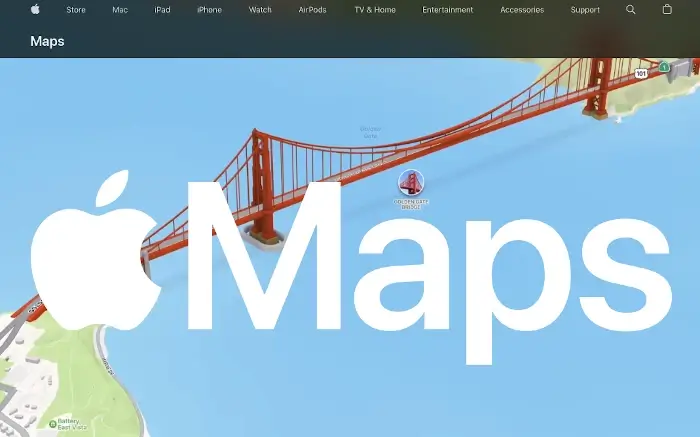 Available On: iOS
13. Scout GPS Link
Scout GPS Link is a navigation app that harmonizes smartphone and vehicle systems for enhanced navigation Developed by Telenav, it integrates with compatible car infotainment systems or multimedia screen, offering turn-by-turn directions, traffic updates, and voice-guided navigation.
Leveraging the familiarity of a smartphone interface, Scout GPS Link provides a seamless experience. Real-time ETA sharing and dynamic rerouting add convenience, while the app's hands-free capabilities promote safe driving.
Although facing competition from well-established navigation apps, Scout GPS Link caters to individuals seeking an integrated in-car navigation solution, blending technology and convenience on the road.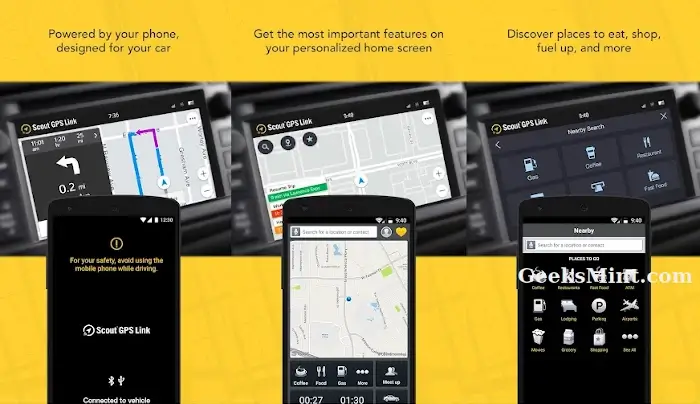 Conclusion
Did I mention your favorite Google Map alternative or it didn't make it to the list? Drop your suggestions and criticisms in the comments section below and don't forget to mention the features they offer that make them worthy of mention.