Joomla extensions are great for taking your new website to the next level. They offer solutions for almost everything, starting from content management to security issues. A lot of Joomla extensions are currently available and new ones are added almost every day!
So how is one supposed to know which of the extensions are worth their time? Honestly, we all search for it on the web, so that we can benefit from the work of others. In fact, we were also struggling to find the best ones but couldn't get through! But here's a piece of good news for you! We have compiled all our efforts to find the best Joomla extension in this article!
They are the ones tried and tested by us for you! So, now you do not have to go from one website to another! Just sit back and read on!
1. AcyMailing Starter
A lot of your business success depends on the number of people who have subscribed to your newsletters. ACYmailing Starter is one of those Joomla extensions that help you efficiently manage an unlimited number of subscribers, organize them into mailing lists and send them personalized newsletters.
It also integrates very well with your CMS. It also provides you with "Advanced Newsletter statistics" which helps you analyze the user data.
For instance, how many people opened your newsletter, who opened your Newsletter and when, and so on. AcyMailing is currently translated in 60 languages!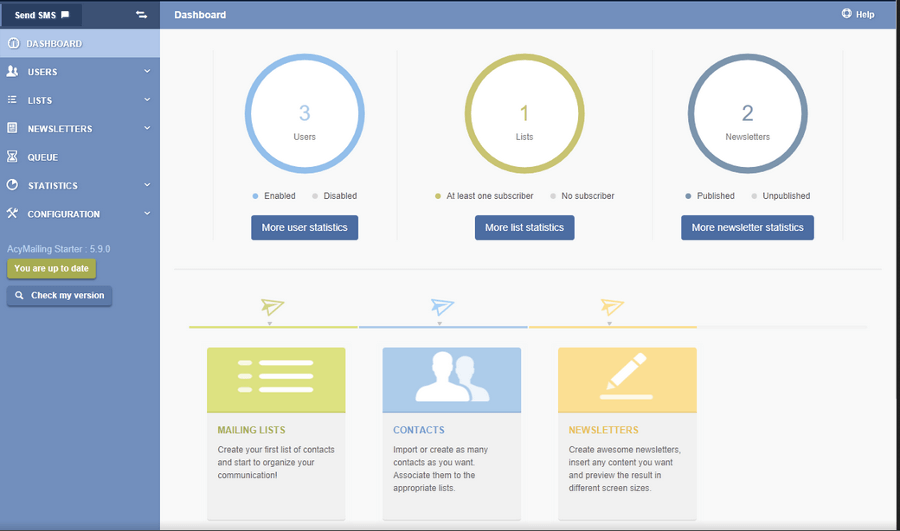 2. Advanced Module Manager
If you are looking for an advanced module manager that can help you get control over how your modules are presented, then Advanced Module Manager Joomla extension is a must-have. The default module manager is quite restricted in what it can be allocated to.
With Advanced Module Manager, you can add a multitude of functions. You can assign modules even to – URLs, User Group Levels, Date Range, Content page types, languages and so on.
You can also give modules color labels in the module list for easy searching. You can download the extension for free if you are looking for basic features. A professional plan is available for 39 Euros.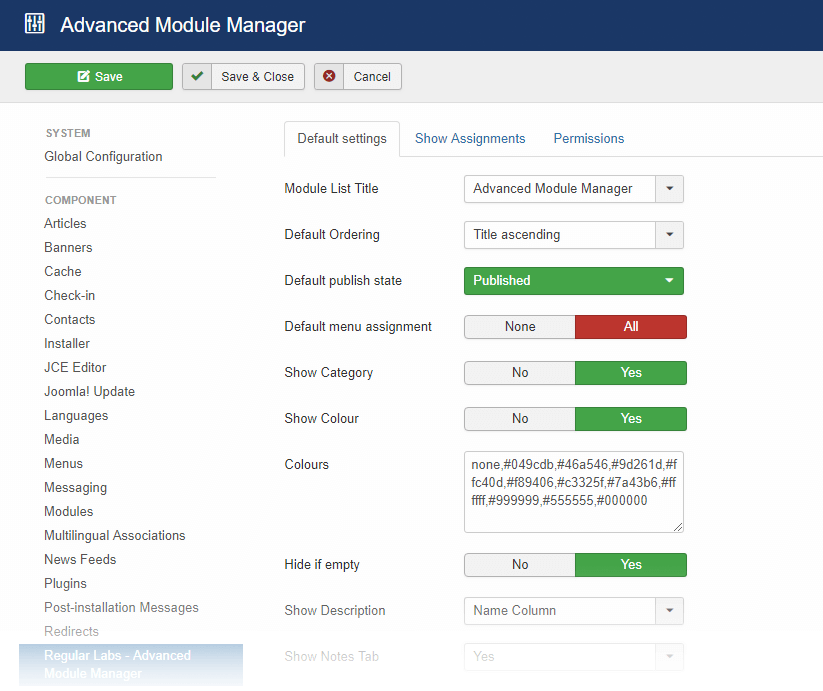 3. Akeeba Backup
You may have the best website today, but what if because of a technical glitch, you happened to lose all your data? Will it be then feasible for you to restart the work from scratch? I doubt! Well, Akeeba Backup extension is to save you from those times!
Akeeba backup is one of the most popular Joomla extensions for website backups. With Akeeba, you can create a site backup that can be restored to any Joomla-compatible server, making it suitable not only for backups but also for site transfers.
In a single archive, Akeeba Backup generates a complete backup of your site. The archive contains all the files, a snapshot of the database, and an installer similar to the standard Joomla installer. The method of backup and restore is driven by AJAX to prevent timeouts on the server, even with websites with enormous data.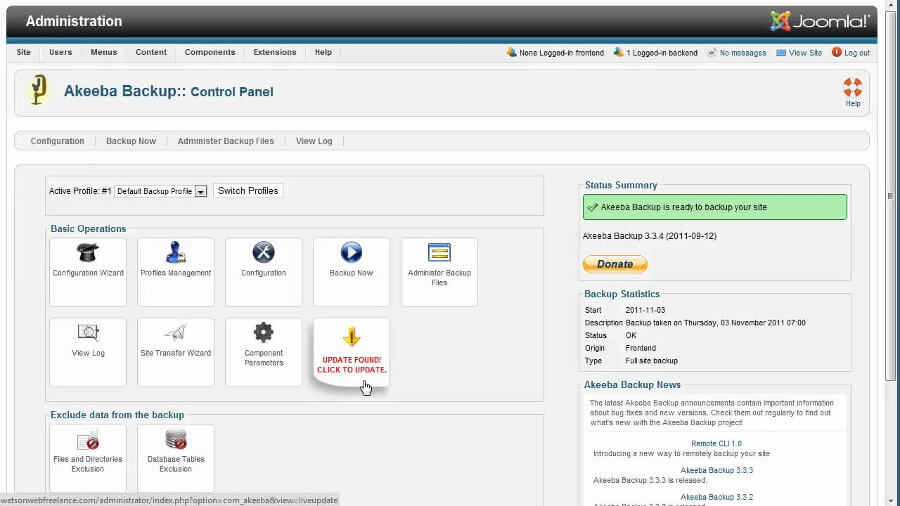 4. Contact Enhanced Component
The website visitor of your page might have got impressed with your website, but he/she couldn't get in touch with you because you failed to provide a "Contact Us" form!
To make sure you do not lose out your potential customers, do download Contact Enhanced Component Joomla extension.
"Contact Enhanced Component" is a contact manager and form component bundled with a lot of features. Some of its features include – Google Maps and Directions, QR Code integration, Captcha, Google Doc Spreadsheet integration, and so on.
With this Joomla extension, you can also have unlimited form fields and can have as much information you want from your user that contact you.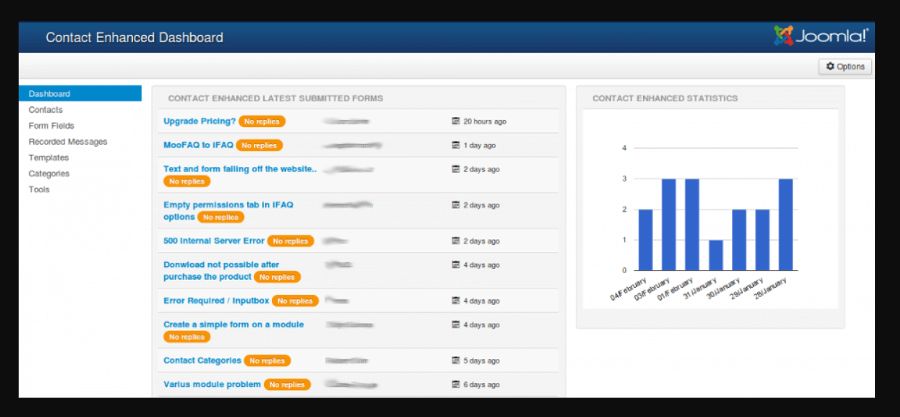 5. HikaShop
If you are someone who wants to sell your products through your website, then HikaShop can be your choice. It is an E-commerce extension for all Joomla versions.
Apart from offering a wide range of marketing tools, HikaShop also helps it's users with various statistics to help them manage their online store better.
With HikaShop you can have unlimited products to sell on your website. It lets you optimize your SEO through metadata, canonical URLs, Open Graph and microdata. In terms of management, HikaShop also offers Emails history, Dashboard Statistics Widgets, Orders history, and so on.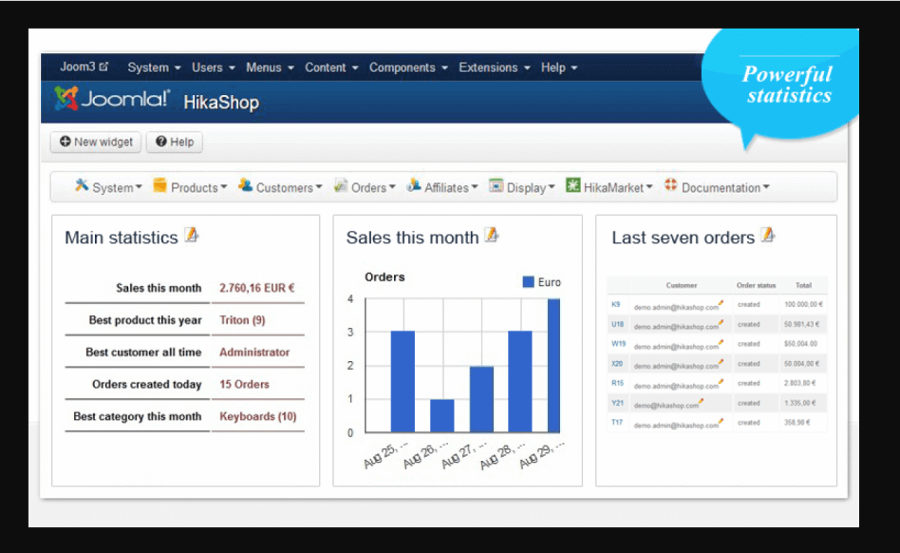 6. JCE (Joomla Content Editor)
It is a content editor that can make your life much simpler and you got to thank us for that! With JCE, you get manage your content like a Pro. It includes plugin support and also provides you with an Administration interface for editor configuration.
You can easily create links to articles, categories, and contacts on your website. Its advanced images feature is one of our favourite which lets you upload, rename, delete, cut/copy/paste images and insert them into your articles. It also offers Integrated Spellchecking for all your content.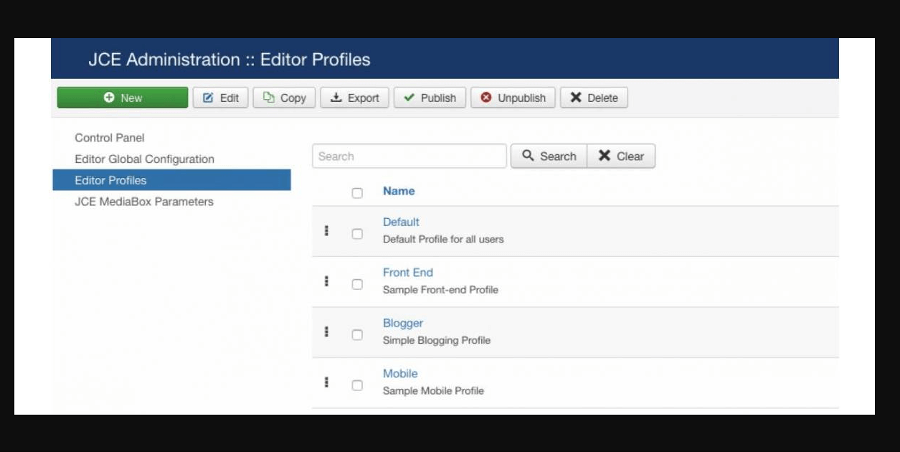 7. JCH Optimize
If your website page will take time to load, a lot of your page visitors will leave the website irrespective of how attractive it looks. It is very important for you to keep a check on how much time it takes for your page to load.
JCH Optimize is one such Joomla extensions that can help you speed up page loads by combining your external JavaScript and CSS files into one to minimize expensive Http requests.
JS and CSS files are compressed and gzipped to reduce bandwidth which further optimizes the download time. It can also defer JS at the end of the page for an optimized download.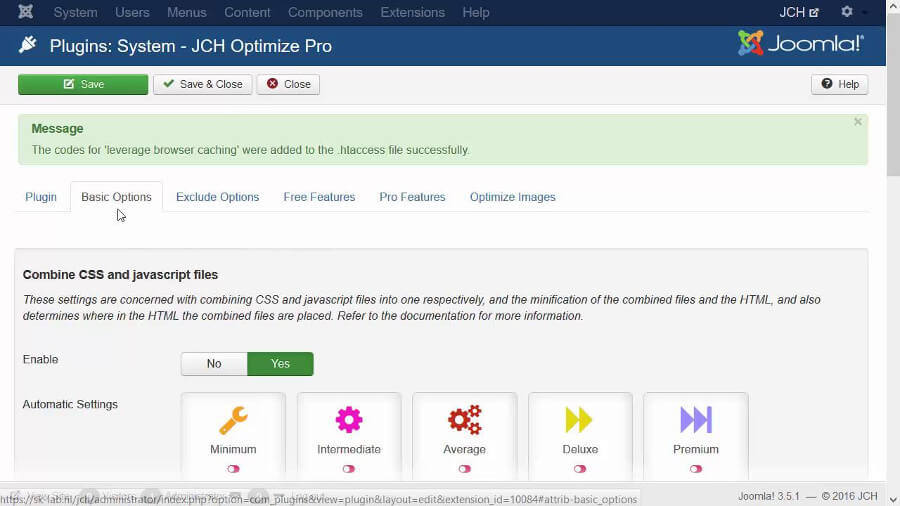 8. JSiteMap
JSiteMap is an advanced sitemap generator and SEO indexing tool for Joomla that can manage sitemaps and SEO with almost 20 users and 200 installations.
It comes with an official integration with Google Webmasters Tools/Search Console which allows you to monitor organic searches, keywords, clicks, impressions, and devices for each page of your site.
With JSiteMap, you will no more have to use the crawler-based approach to generate sitemaps as it is fully automated. Every new piece of content automatically gets included in the sitemap.
It can help you get a lot more visibility for your website. A few sitemaps that you can generate through this Joomla extensions are – Mobile devices XML sitemap, Google News sitemap, Geolocation XML/KML sitemap and so on.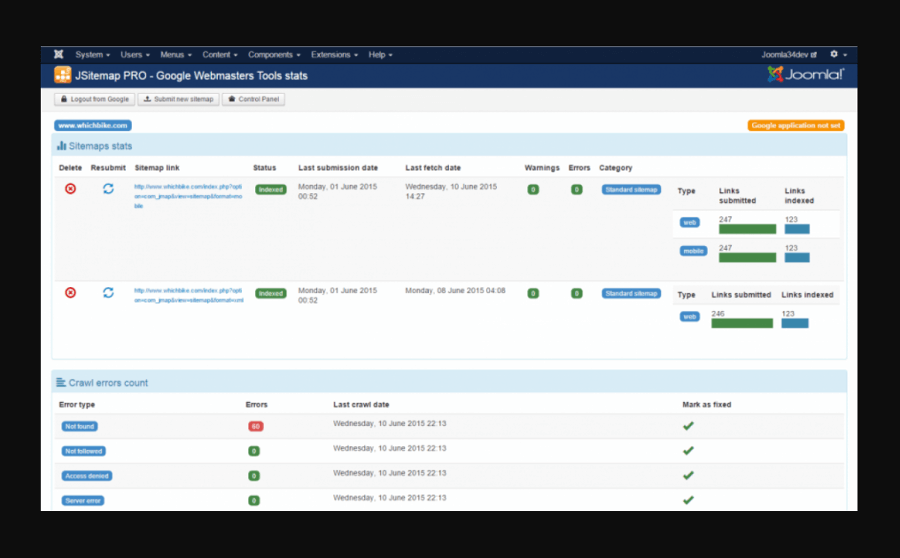 That is all from our side on the best Joomla Extensions that can help you improve your website. We hope this article will help you choose the best amongst hundreds of extensions available currently.
Please do comment below with your favourite and in case you feel we missed out something, do fill-up the form below for us to improve. Till then, keep improving and keep growing!