GNOME Layout Manager is a script with which you can make your GNOME shell UI resemble that of Unity, Windows, or Mac more quickly.
Of course, you can make the changes by hand like in the case of using UKUI Desktop to imitate the Windows UI, but the whole idea of the script is to make the setup process a bit more automated.
GNOME Layout Manager therefore automates the process of downloading GNOME extensions, configuring them, and (for Unity at least) installing and setting a GNOME Shell theme.
With it, you can make your Gnome desktop resemble Ubuntu's Unity: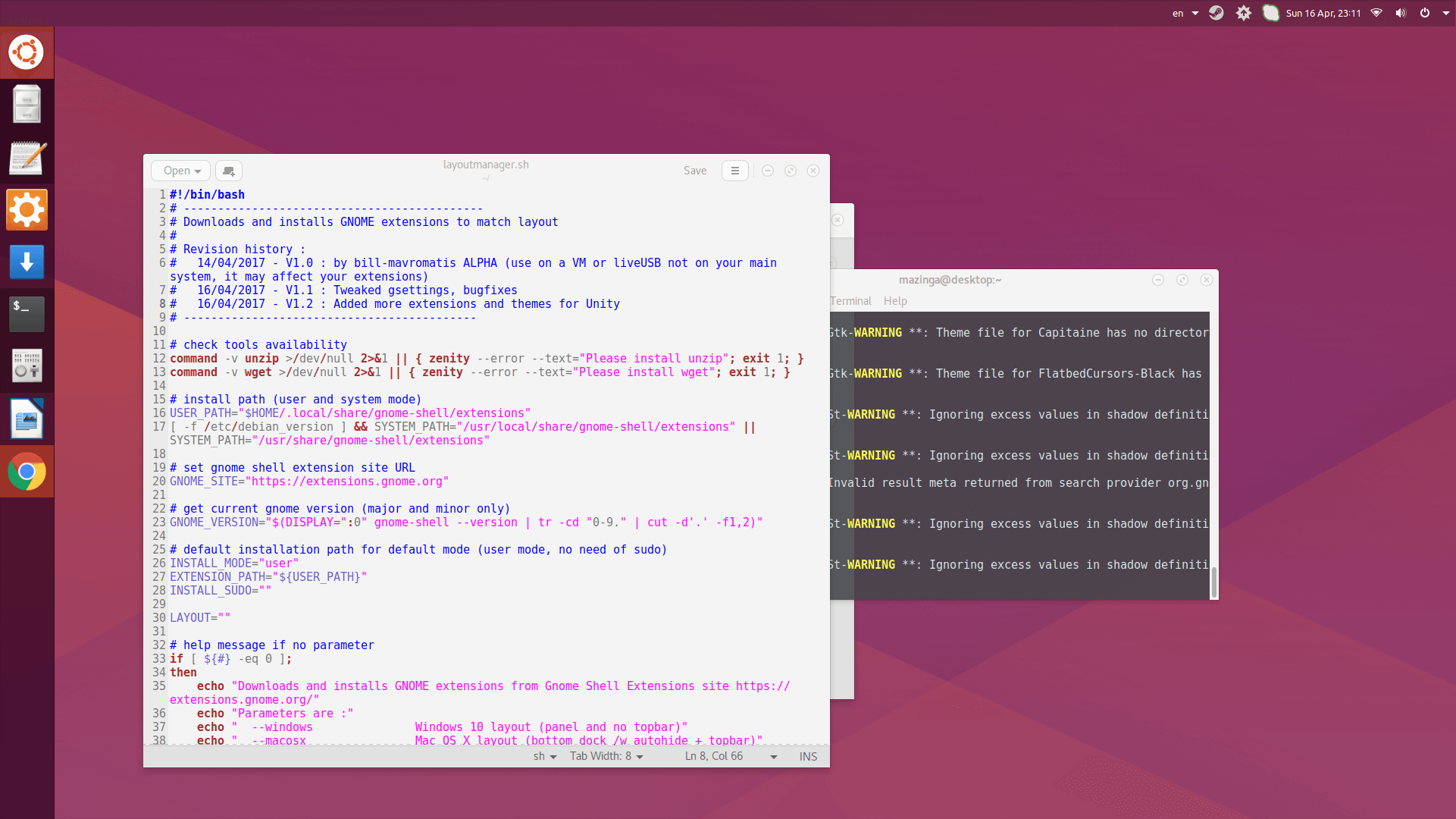 It can make your GNOME desktop look like Mac OS X: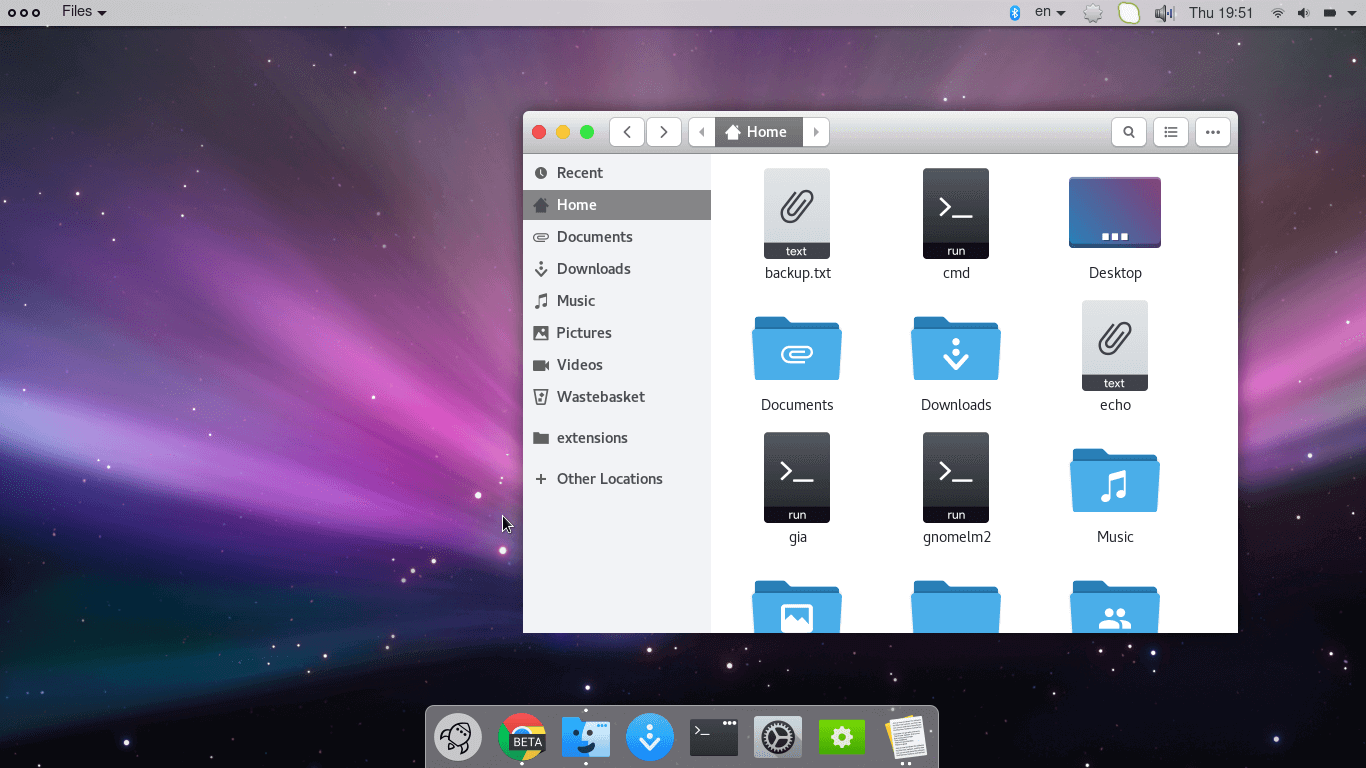 It can also make your GNOME desktop look like Windows: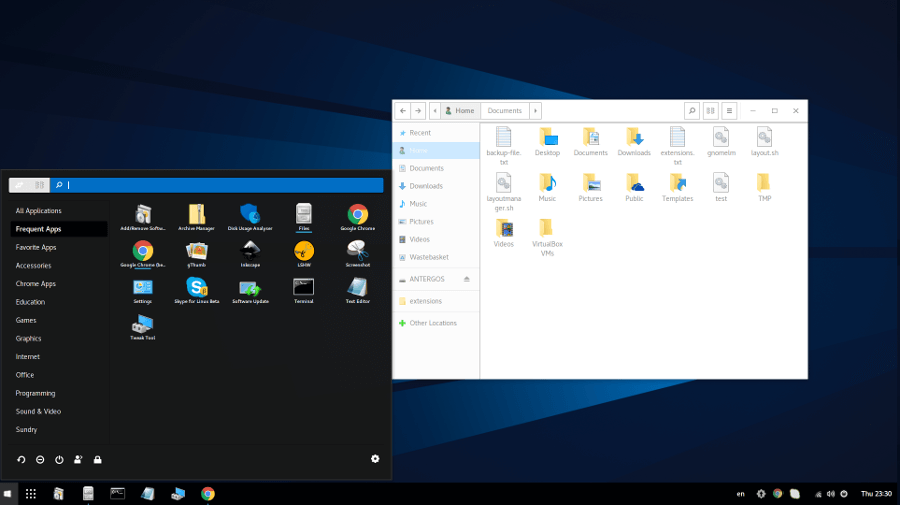 Currently, GNOME Layout Manager's Unity layout is the most customized as the script provides a nice custom GTK and GNOME Shell theme and a wallpaper. For the other units, you will need to do the tweaking yourself. On the whole, the script does an excellent job.
Download GNOME Layout Manager from Github.
[mks_button size="medium" title="Download GNOME Layout Manager" style="squared" url="https://github.com/bill-mavromatis/gnome-layout-manager/archive/master.zip" target="_blank" bg_color="#529b30″ txt_color="#FFFFFF" icon="fa-download" icon_type="fa" nofollow="1″]
After downloading the .zip file, extract the script and move it to your home folder. Grant it the relevant permissions it would need to run.
$ unzip master.zip
$ cd gnome-layout-manager-master/
$ chmod +x layoutmanager.sh
$ ./layoutmanager.sh 

Once you execute, a tiny window opens with a list of the available options. Choose the one you wish to replicate and hit "Ok" to let the script do its thing.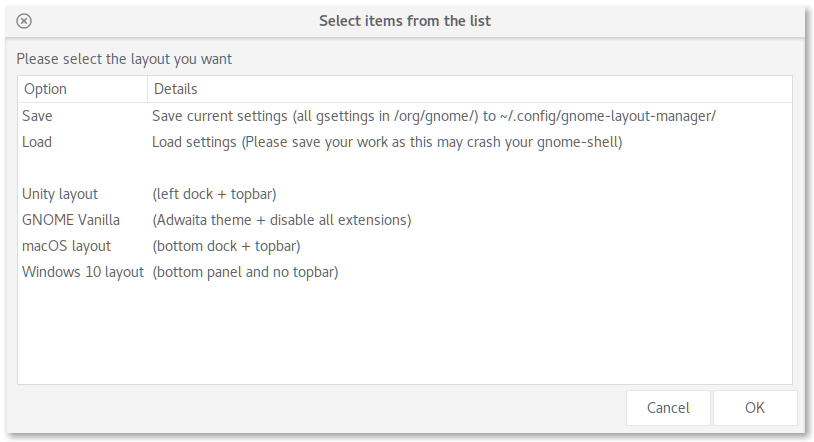 You should know that there is no way to reset the changes you make to stock experience without using the GNOME Tweak Tool. With it, you can enable/disable as many extensions as you want at the same time with a single click. Remember to backup your customization settings if you might have difficulty reverting to them later on.
Are there any nifty scripts you know about? Feel free to mention them in the comments box below. In the meantime, what do you think about GNOME Layout Manager, handy or not handy?