Cumulus QT is a simple and stylish Yahoo! Weather & Open Weather Map-powered weather application for Linux systems.
Cumulus QT is a port to Qt/Qml of the original Cumulus weather app and also a fork from typhoon, another weather app originally based on Stormcloud. It uses a simple display with white icons and text by default.
It contains a color picker which you can use to select virtually any color you want for the background, text, and color icons. It also has options for temperature units (Celsius and Fahrenheit) and speed.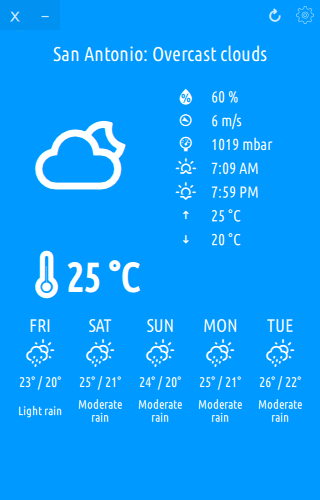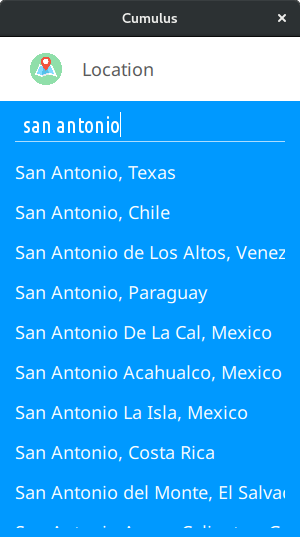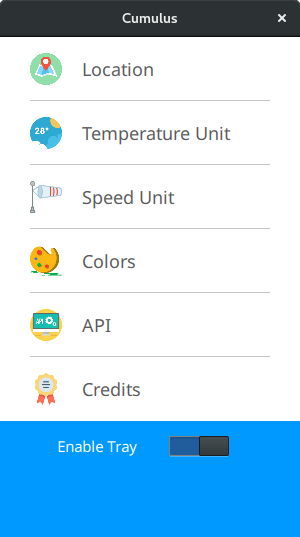 Features in Cumulus QT
FOSS – Free and Open Source.
Responsive (resizable) application UI.
Color picker to select a virtually unlimited range of background and text colors.
Automatic unit conversions without re-downloading data.
Multiple weather instances with different settings – read more here.
System tray integration with a more detailed menu.
How to Install Cumulus QT in Linux
Cumulus QT supports only 64bit systems so if you use Linux 32-bit, give it some time.
Download Cumulus QT online installer for x64 bit Linux distributions and follow the instructions.
$ sudo chmod +x Cumulus-online-installer-x64
$ ./Cumulus-online-installer-x64

If you have worries about your security because I mentioned Yahoo! earlier, you shouldn't. Cumulus QT just uses is its weather API; and according to its GitHub page, it will add at least one more API under its belt soon.
What are your thoughts on Cumulus QT? Could there ever be too many weather apps? Share your opinions with us in the comments section below.