Kali Linux, the name invokes a strange curiosity, a sort of intimidation in us. Armed with more than 300 specialized tools, based on the patriarch Debian, built by the elite and the experts, Kali Linux is the premier choice of ethical hackers, digital forensics experts, digital security personnel and a lot of people wanting to explore, learn digital security and its associated disciplines.
There are a lot of myths associated with Kali Linux. For a lot of people, Kali Linux is something that only Hackers and Cyber criminals use. People think Kali Linux comes with some sort of forbidden dark powers of the realm of web. (It does, but more on that later).
What is Kali Linux? and Who should use it?
Kali Linux is a Debian based Linux distribution focused at advanced penetration testing and security auditing. Kali comes with several hundred tools focus at various information security tasks, such as penetration testing, forensics and reverse engineering.
Firstly, Kali is not for newcomers to Linux. People hear about feats performed on Kali Linux and fascinated by it, they download a copy. It is a great tool. But it's useless without a person knowing how to use that tool.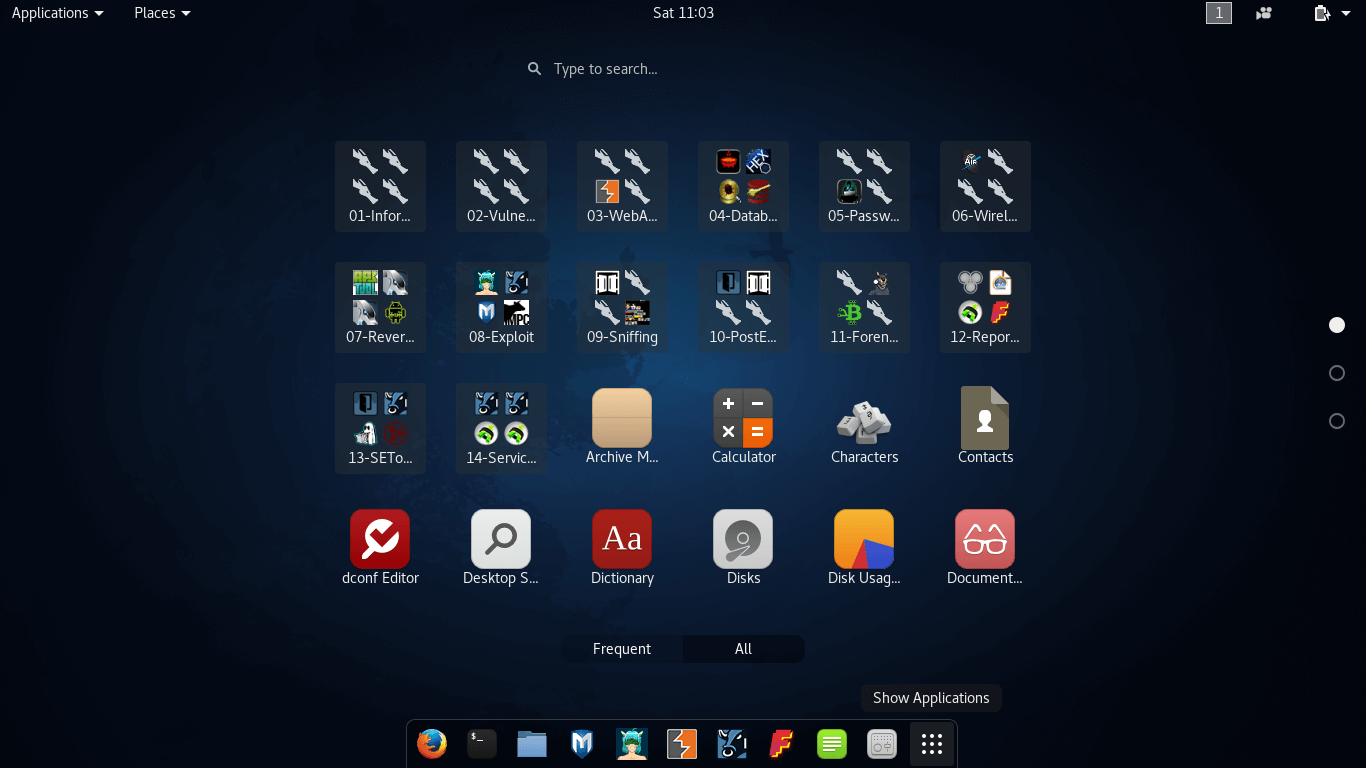 Kali is specifically made for persons involved in digital security and digital forensics. Kali website explicitly tells inexperienced users not to go with Kali. But I didn't at all feel that way when running Kali.
If you have a decent amount of experience with Linux, then booting into a Kali Live session is not a bad idea. Kali Linux is elegant, clean and presents a ton of interesting stuff for you to experience and learn. Some practical knowledge in digital security won't hurt. Will it?
The Visuals and the Feel of Kali Linux
You might think an operating system this complex and sophisticated must be darn difficult to use with all its command line windows, terminals and other advanced stuff.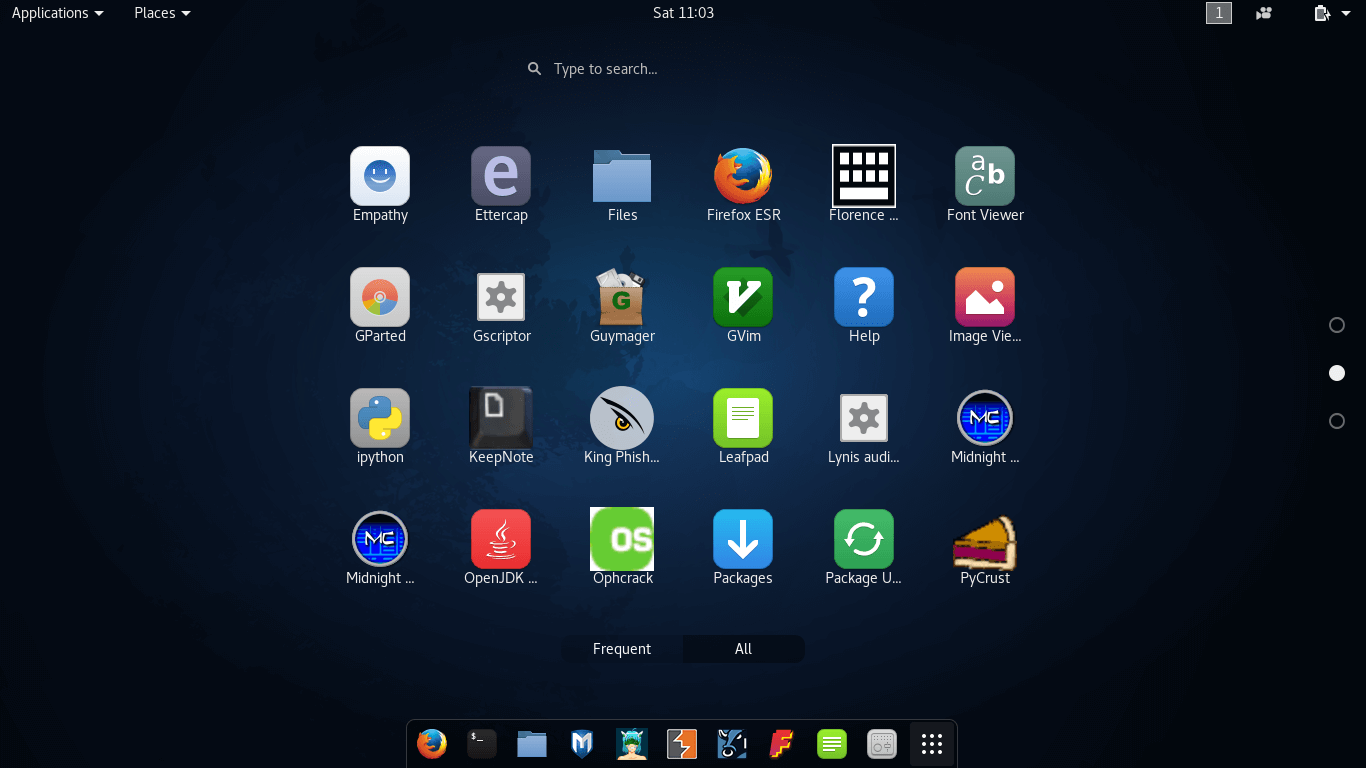 But in actuality, it is aesthetically pleasing and absolutely user friendly just as any other OS out there. I'm talking about the basic stuff and not the primary objectives of the OS itself here.
For instance it does not have a big red button labeled "Hack" which will give you instant access your neighbors passwords and stuff. But playing a song is just as simple as it is on Ubuntu.
Kali Linux features the awesome Gnome 3.20 with all the basic goodies. The calendar, contacts all are there. Hell, it even plays movies and songs without any additional installs. What I'm trying to say is even if you are a regular home user it Kali Linux won't come in your way. (But there are specialized OSs for home users.)
Kali Linux Performance and Security
Here's an interesting piece of information. Kali Linux, although uses the mainstream Linux kernel, patches and modifies the Linux kernel to suit its primary purpose of injection and running live sessions directly from USB stick.
Kali is optimized to directly run from the RAM without even using, correction-mounting the hard drive partition. Now this direct execution from RAM makes Kali fast. Really fast.
Since Kali is trusted by highest degree of professionals, FBI, NSA, security agencies of various nations and people working on high stakes digital security issues. This puts an extra pressure on the Kali Linux developers to make it rock solid stable. And I must admit they have done a great job making Kali robust and stable.
It is also not possible for third party applications to cause regression and compromise the system as Kali devs have a very strict protocol regarding its software repository maintenance.
This is really big. Every application, even the ones that are general purpose have to undergo supervision by the Kali team. Then they are signed before added to repository. Your Kali installation verifies this signature before it allows installation. You feel this?
Kali Linux Hacking Tools
Kali is pre installed with several hundreds of specialized security, testing, injection and forensics tools. If you plan on going down that road, Kali Linux is everything you need and will need in the the foreseeable future.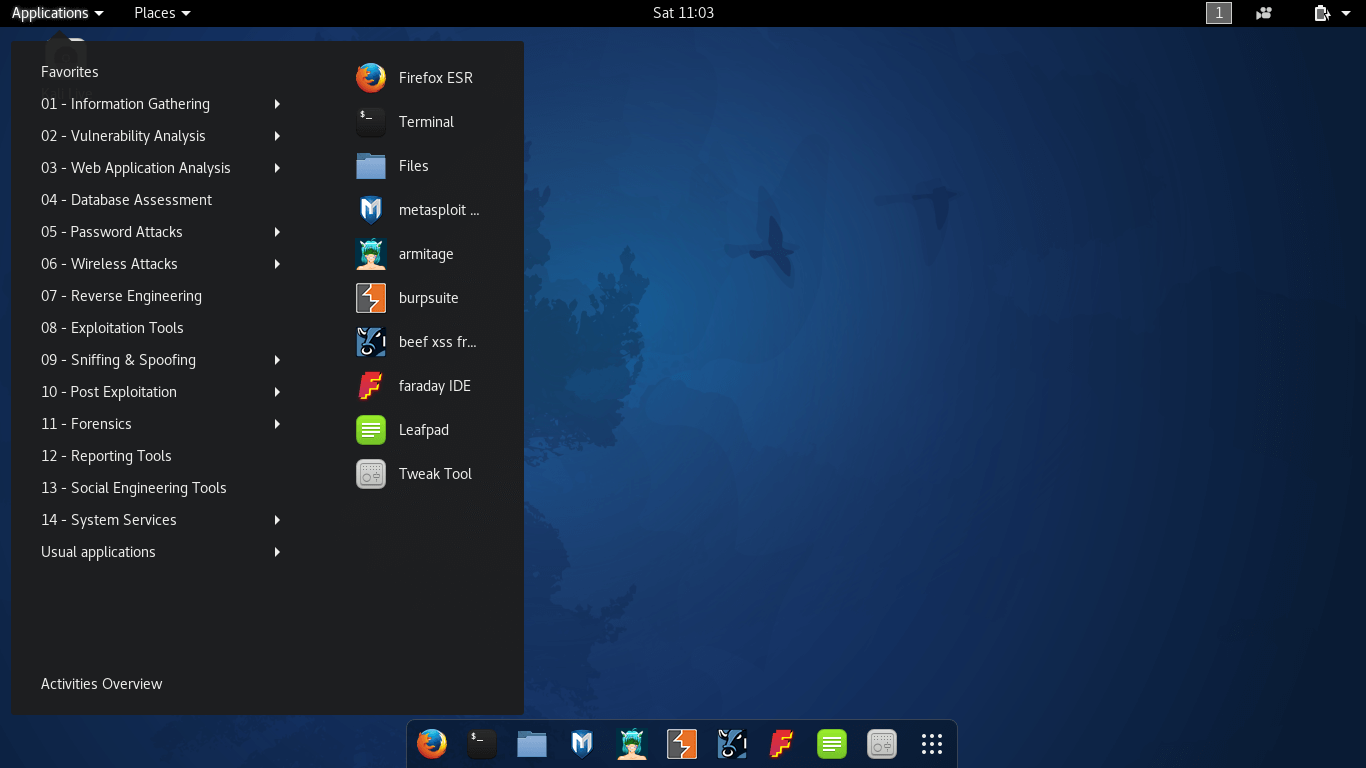 Honestly, I don't have any explicit knowledge in hacking but I did oversee my brother's password once. So let's crack on with some major knives here.
Wireshark
Used by almost every Cyber Security personnel, it Wireshark is the primary tool used in network analysis. It captures packets in real time and gives you an exact idea of what's going on in the the network.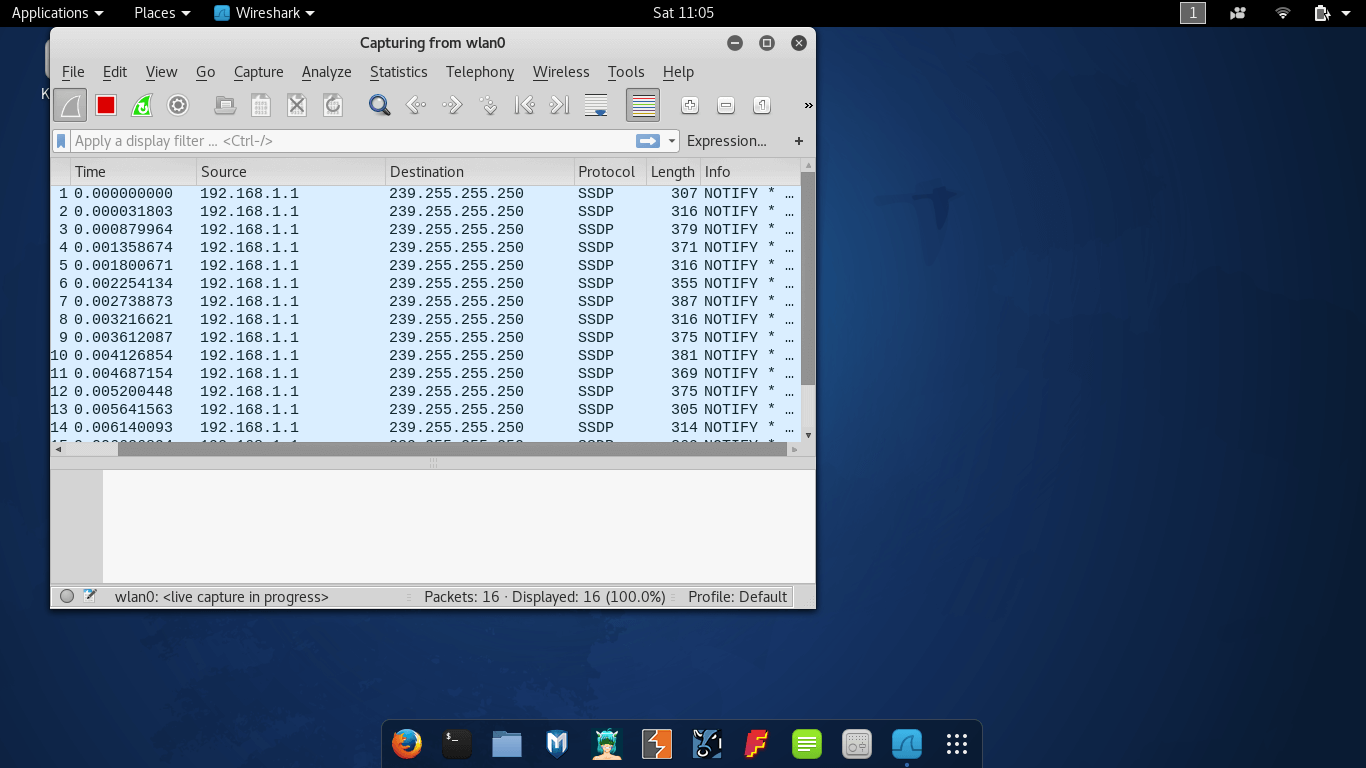 Aircrack-ng
Maybe the coolest in this list, Aircrack-ng is a specialized password cracking software. It is capable of cracking wep/wpa/wpa2. It achieves this by employing brute force attacks as well as dictionary attacks. It is a cool tool for anyone wanting to impress his or her friends. It can come in handy sometimes too.
Reaver
I know I'm not gonna be a hacker in a day. But then there's Reaver. Relatively easy to use, It is a Wi-Fi password cracking tool and is effective on almost all the routers manufactured.
It has a simple method of deployment. Takes a maximum of 10 hours to crack a password. But in 50% of cases, gets the job done in less than 5. It's simple, automatic and totally learnable. I suggest you check this out.
John the Ripper
One of the most famous, effective and widely implemented password crackers out there, John the Ripper has the capabilities to encapsulate many effective password cracking methods in one brutal package. It is both smart as well as strong. It is highly customizable to suit even the strongest encrypted password scenes. It's there to make Kali Linux formidable.
Well, as I've previously said, Kali contains more than 300 hundreds of such software and You're getting access to some real dark powers as soon as you boot into that live session (as long as you know how to wield those powers).
As far as home use is concerned, I do not suggest Kali Linux for home use. But I guarantee it won't be a dreadful experience even if You use it for home use. Kali Linux is a must check out thing for any computer buff. I'm not saying to put on a dark hat. I'm just saying it's both fun and an enlightening experience.
[mks_button size="medium" title="Download Kali Linux" style="squared" url="https://www.kali.org/downloads/" target="_blank" bg_color="#dd3333″ txt_color="#FFFFFF" icon="" icon_type="" nofollow="1″]
Do share this article and let let us know Your views on Kali Linux. Cheers.