It wasn't too long ago that we published an article on the best open source accounting software for Linux. Today, we're concentrating on software that'll enable you to manage your Human Resources efficiently.
Human resource management is difficult irrespective of whether you're running a small or large business. Most HR tools require a subscription plan or one-time fee but there are a good number of alternatives that are available at little to no cost.
As I usually do, here is my list of the best HR management software and they are all free.
1. IceHrm
IceHrm is an open source limitless Human Resource Management application that enables users to keep track of their business' resources including the employees and their activities. It is completely free to use for up to 5 employees.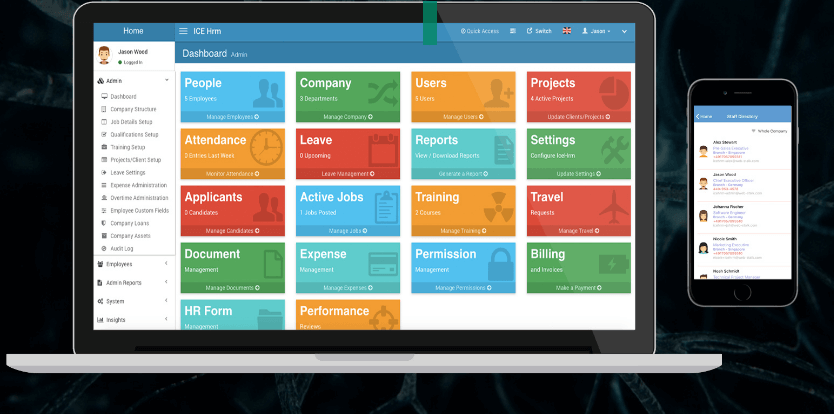 2. WebHR
WebHR is an online platform with a range of tools to enable users to manage their small to medium-sized businesses with utilities such as absence management, recruiting, payroll, performance tracking, etc.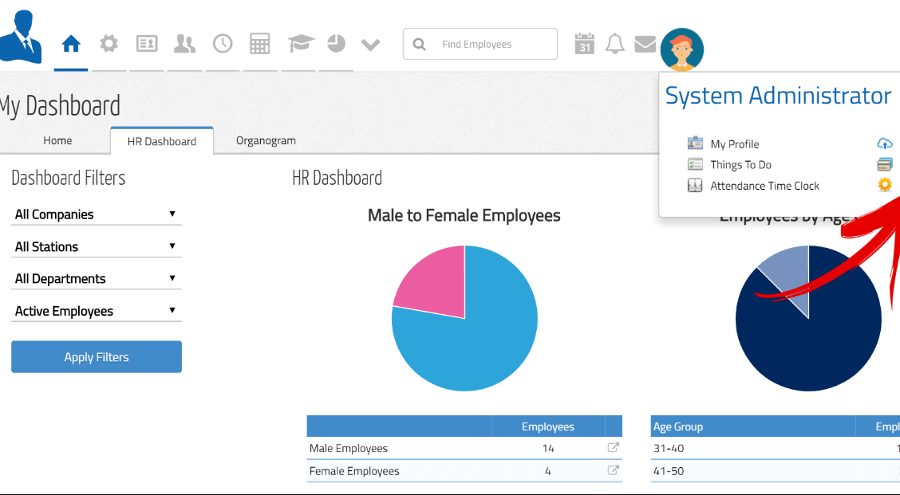 3. Jorani
Jorani is a free and open source Human Resource management application that aims to provide business owners with a simple workflow as well as an efficient time and employee management.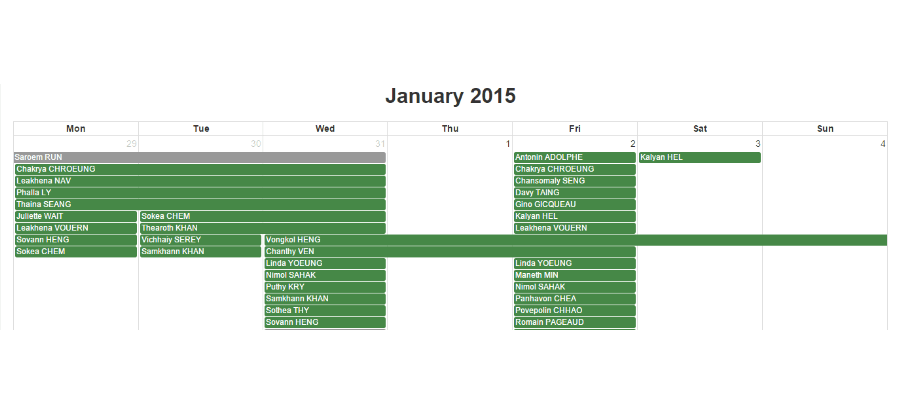 4. Sentrifugo
Sentrifugo is a free and powerful open source HR management app that offers user access to several functions including recruiting, absence management, performance reviews, analytics, expense management, etc.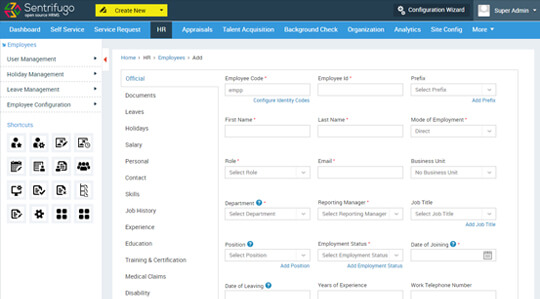 5. Zenefits
Zenefits is an HR management software designed to solve human resource issues, especially when dealing with payrolls. Its free plan offers an employee directory, core HR apps, hiring, and onboarding.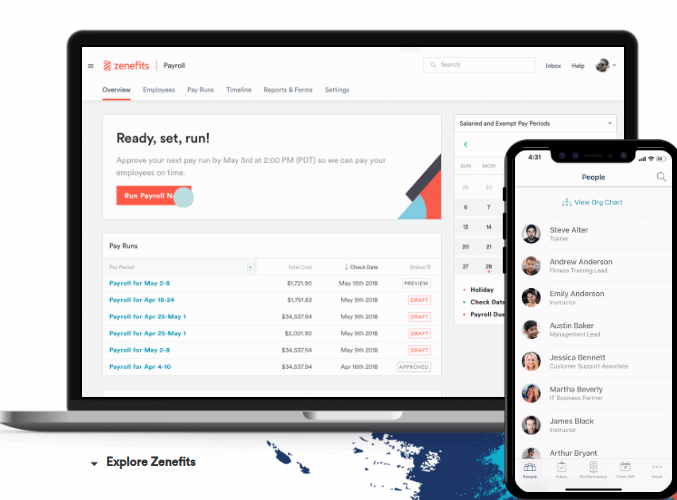 6. Zoho People
Zoho is a free award-winning management platform with a full suite of tools for managing small and medium-sized enterprises. It has a maximum of 5 free users and 250MB of storage with personal tracking, absence management, and mobile apps.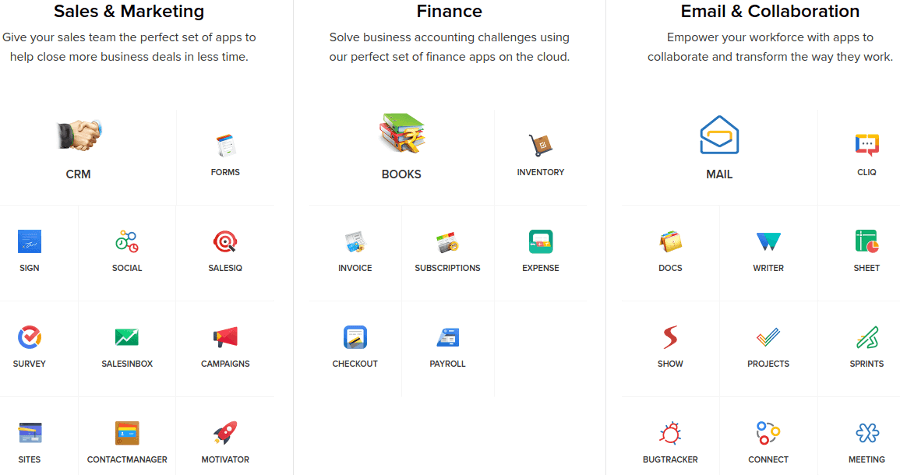 7. Odoo
Odoo is a robust business software whose community version is a free and open source business management software with tools for project management, inventory, marketing, point-of-sale, etc. Its strong suit is its versatility in functionality.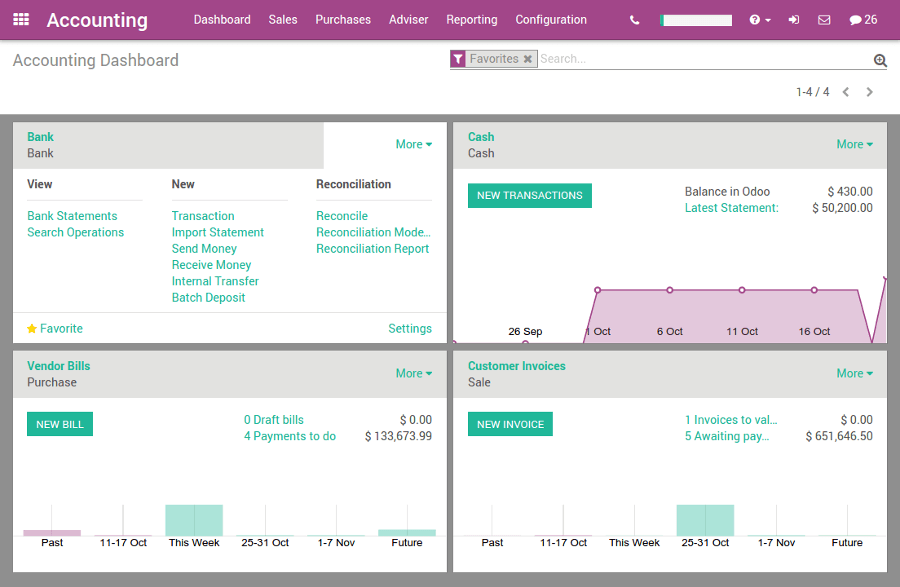 8. OrangeHRM
OrangeHRM offers users a professional open source solution to managing their businesses by providing tools for reporting, attendance management, recruitment, disciplinary tracking, travel and expense tracking, etc.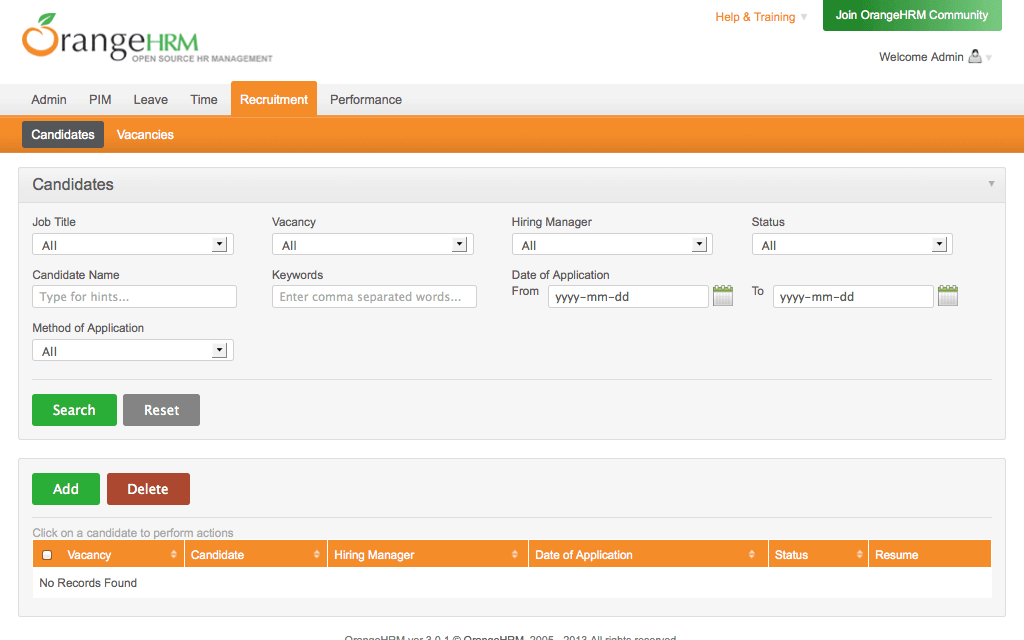 9. Bitrix24
Bitrix24 is an online suite of tools designed to enable users to manage their business with tools such as the employee directory, customizable employee profiles, gamification badges, charts, etc.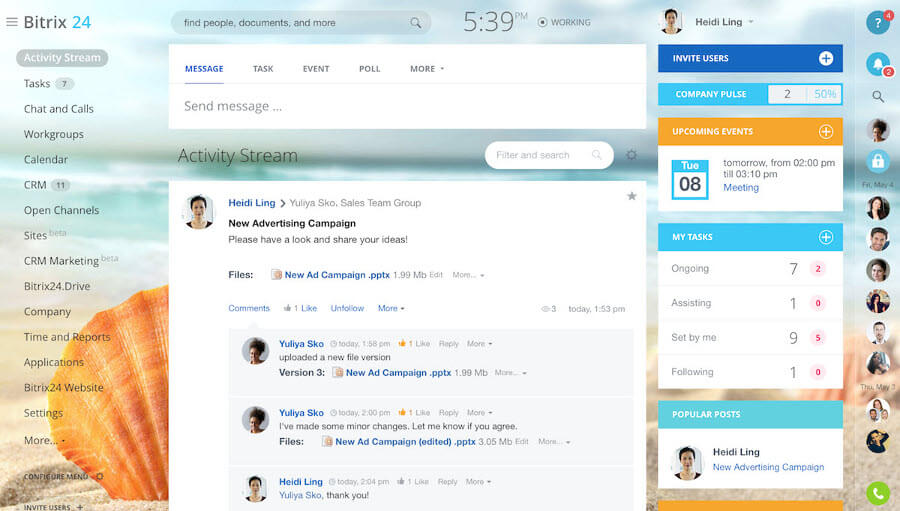 10. Gusto
Gusto is a freemium HR management solution for any size of business. Its free version offers employee profiles, surveys, time management tools, health benefits administration, organization charts, electronic signing, hiring etc.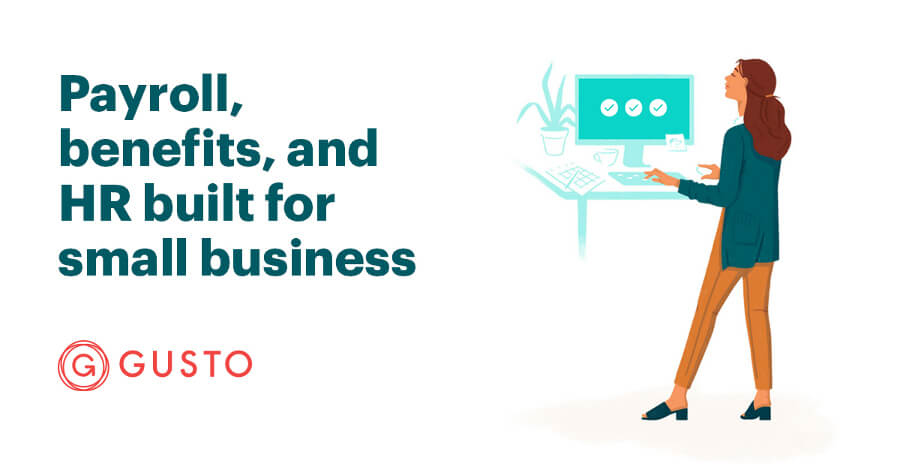 All these tools have unique features that you can only find out about after trying them out yourself. What has been your experience with them if you've used them before? And do you know other free HR apps that are worth mentioning? Drop your comments below.