Hello lovers of FOSS! You trust FossMint to inform you of the best apps the Open Source world has to offer and today we have another title in fulfillment of your expectation.
If you haven't used MindForger before then you're in for a pleasant one.
MindForger is a modern, free, open-source, privacy-focused and performance-driven Markdown IDE for creating, editing, and managing all types of notes.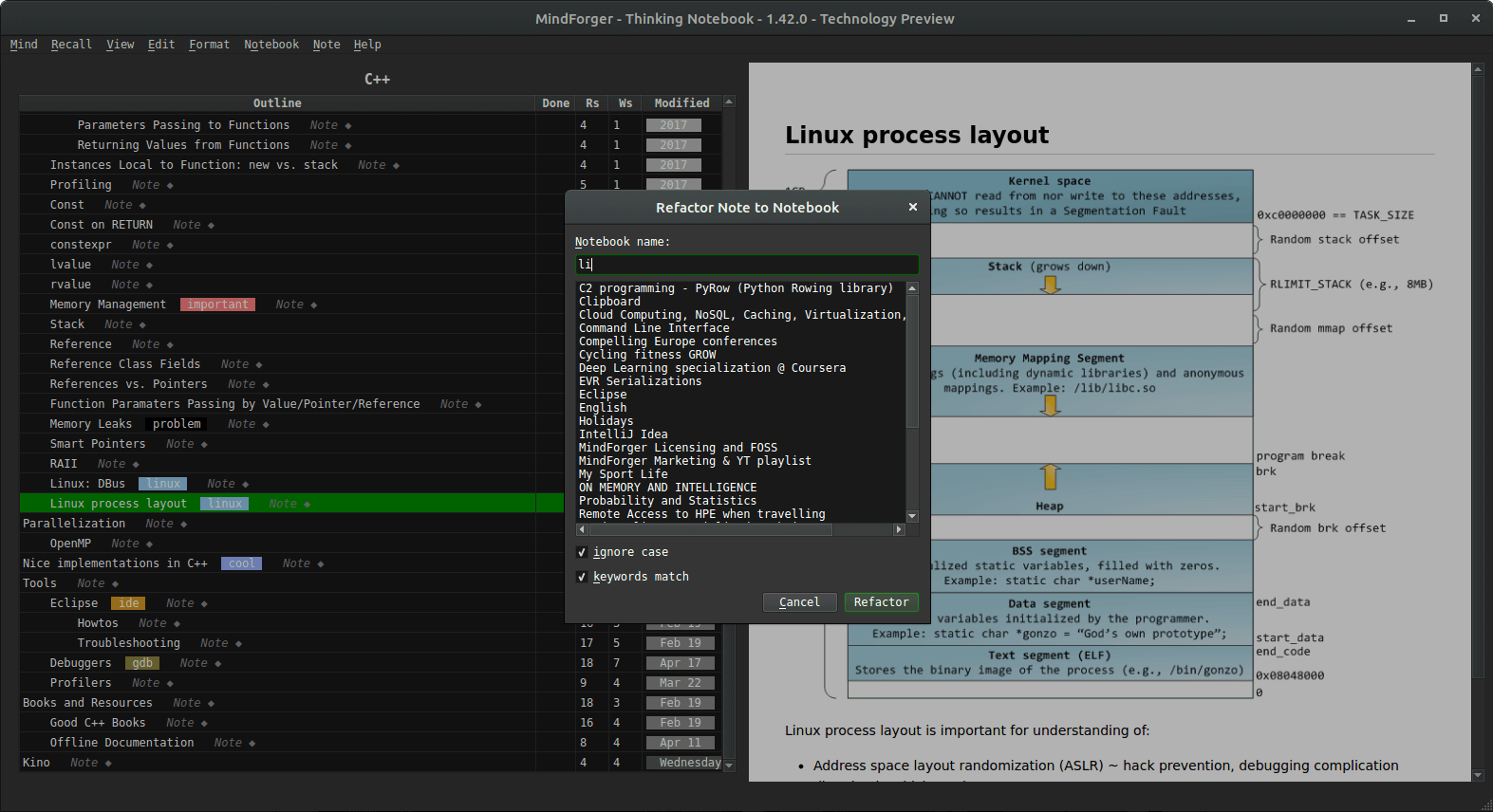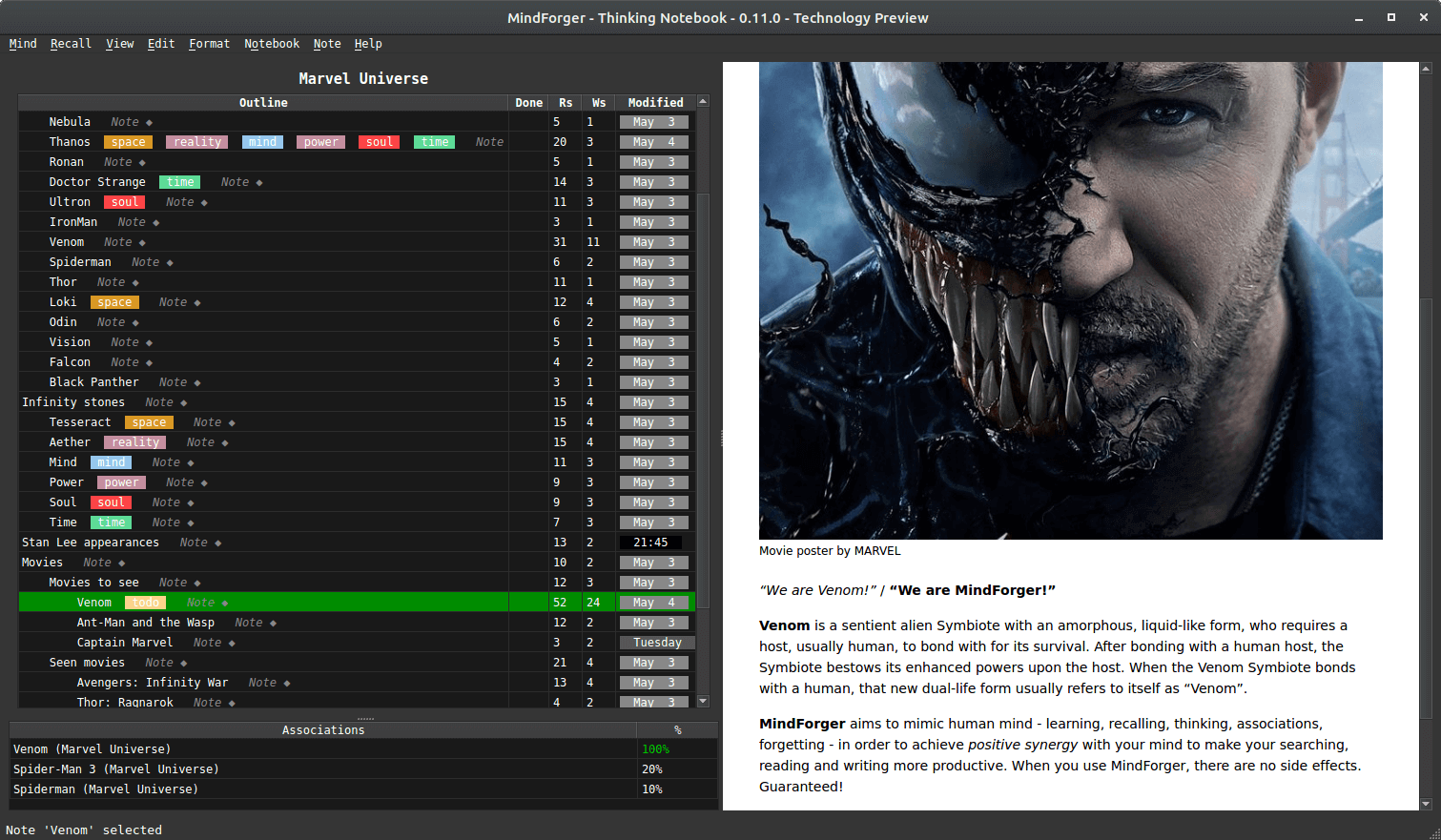 To quote the author, it was created
… with passion for my personal pleasure.
Released on the day of my 42nd birthday to confirm answer to the Ultimate Question of life, the Universe, and Everything.
MindForger was built in a way to accommodate users from different walks of life. You can use it to sketch budgets, jot down notes, tips, brainstorm strategies, etc.
On top of that, it keeps smart references of keywords (e.g. searches) to link with other documents in your directory to allow for speedy data recollection.
Like any modern Markdown IDE, it features a plethora of document options, customization options, a split view for live Markdown previews, and a responsive app window.
It also uses tags and color codes to make important details stand out and this adds to its overall look. All of MindForger's data is saved locally and can be backed up in archive form or using code management platforms like Git.
Features in MindForger
Open Source: You can review and audit its source code on GitHub.
Freeware: You are at liberty to do with your copy of MindForger as you please.
Performance-Driven: MindForger can easily handle many files thanks to its instant file indexing.
Privacy-Focused: All your MindForger is stored on your local machine and no form of data is sent to any server or cloud service.
Security-Conscious: You can encrypt MindForger using any encryption tool of your choice e.g. ecry.ptfs.
Analytics: Run metric and integrity checks across your Markdown repos.
Sharing: Share files with friendly parties using SSH or SCM repos e.g. Git.
Backup: Create compressed data archives for safekeeping or make use of cloud drives and private CMS repos.
Stencils: This contains a basic set of quick document creation tools in the form of templates (including the ones you can create by yourself).
Other features include support for multiple languages, syntax highlighting, LaTeX math equations, live preview, smart refactoring, parsing and speedy file indexing, among others.
MindForger's indexing method and overall user workflow remind me of TagSpaces but it offers a more pleasant performance, UI/UX, and document options.
Whether you're a scientist, mathematician, programmer, lecturer, or finance strategist, MindForger is probably the note creation and management application that you've been looking for.
Install MindForger in Linux
Install MindForger on Ubuntu using a PPA package:

$ sudo add-apt-repository ppa:ultradvorka/productivity
$ sudo apt update
$ sudo apt install mindforger

Install MindForger from PPA on Debian.

$ sudo echo -e "\ndeb http://www.mindforger.com/debian stretch main" >> /etc/apt/sources.list
$ wget -qO - http://www.mindforger.com/gpgpubkey.txt | sudo apt-key add -
$ sudo apt update
$ sudo apt install mindforger

Install MindForger on Fedora.

$ sudo dnf install mindforger-MAJOR.MINOR.REVISION.rpm

Install MindForger from Arch User Repository (AUR) on Arch Linux.
I am truly impressed with MindForger and will like to hear about your own experience so do share your two cents with us in the comments section below. It is completely free, open source, and welcoming of contributions; especially in any of the ways listed on its official website.
In the mean time, share this article and subscribe to FossMint for our latest publications.