Have you experienced times when you need to just scrap all that you're doing and start afresh? There's a reason why a clean OS installation usually sounds good to the ears – you want to reset to default.
When I was new to Ubuntu I often found myself stuck at points wherein I had forgotten the configurations I altered and searching online to rectify the affected system errors was too technical for me to spend my time on.
At those times performing a clean installation seemed to be my only solution. But what happens if you don't need to perform a clean installation any longer? But now, thanks to relatively new python app, Resetter, I now have a choice.
Resetter is a python and pyqt app developed to facilitate resetting your Debian-based Linux (Ubuntu or LinuxMint) system to default while keeping the latest updated packages alongside your local files. It pretty much eliminates the need to re-install from cd/dvd images.
To use Resetter you can either allow the app to automatically detect and remove installed apps (automatic reset) or choose to have it uninstall only the app items you select (custom reset). The process is pretty straightforward.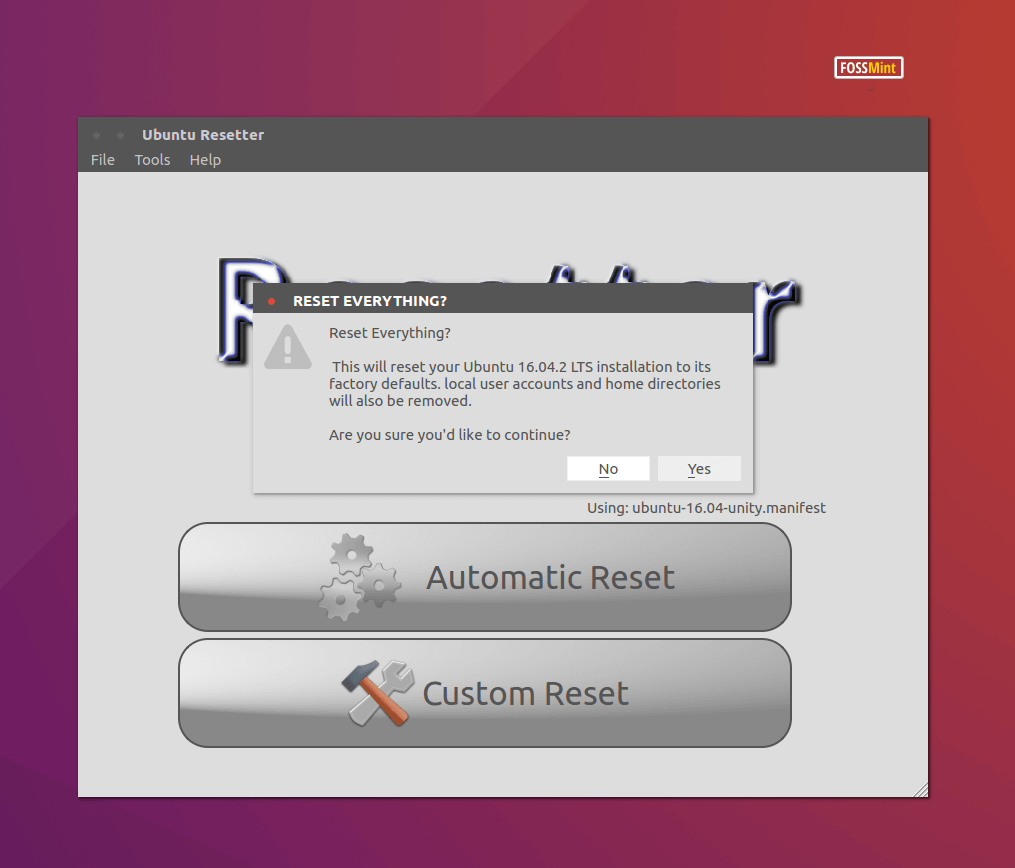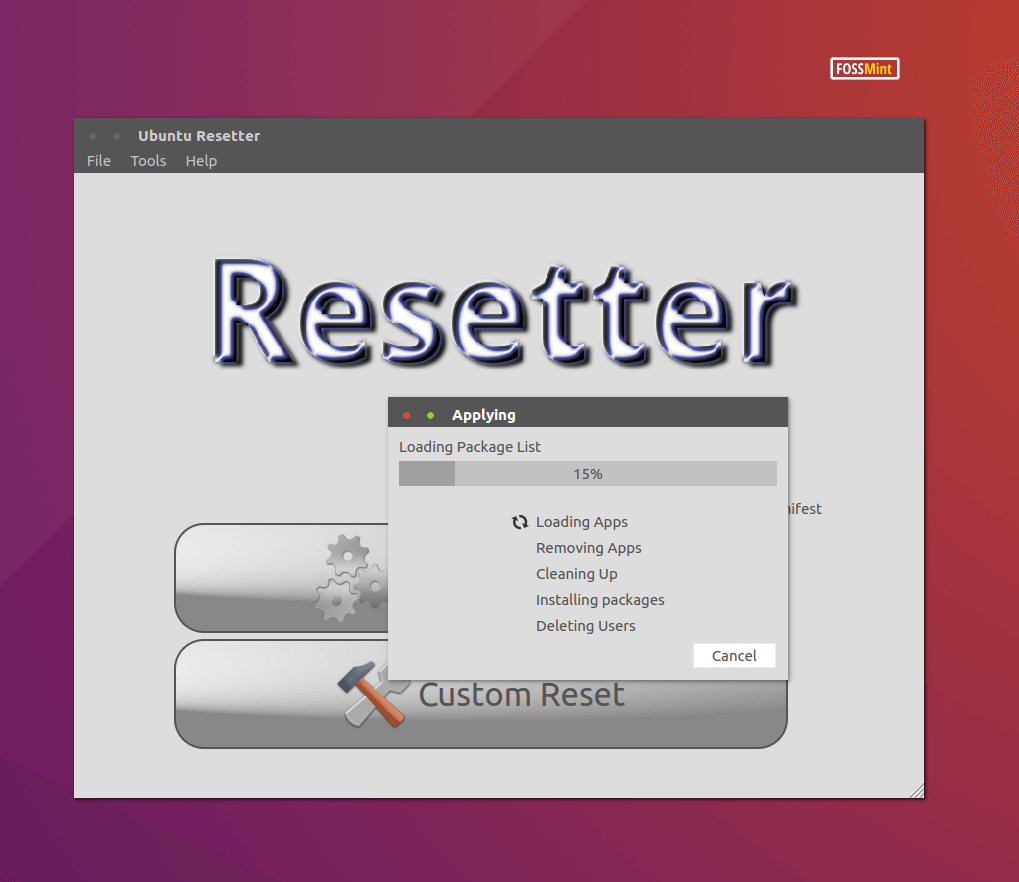 Features in Resetter
Resetter's two main features include the option to either perform an automatic restore to stock or a custom restore (which allows you select what you want uninstalled); and its simplistic UI.
Here is a comparison table showing its options feature list: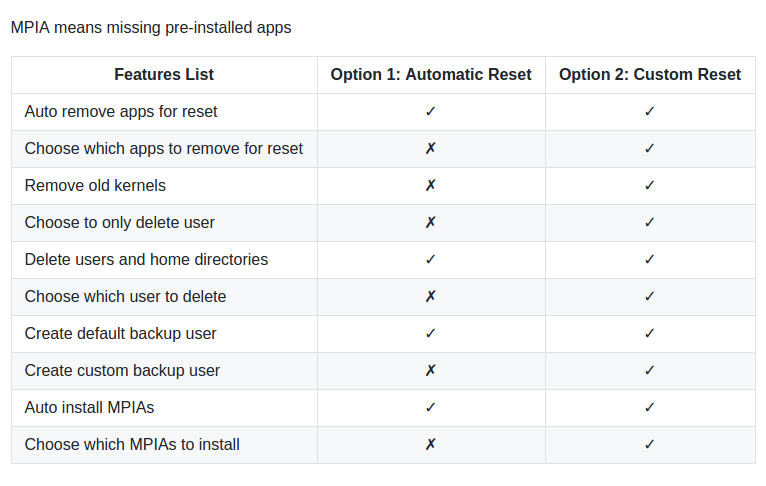 Mind you, Resetter is available for only 64-bit systems and being in beta stage, it has support for only:
Linux Mint 18.1
Linux Mint 18
Linux Mint 17.3
Ubuntu 17.04
Ubuntu 16.10
Ubuntu 16.04
Ubuntu 14.04
Elementary OS 0.4
Unless you want to figure out a techy way around this support issues, you will have to wait for your turn to give it a try.
Install Resetter to Reset Linux System to Default
Resetter is yet to be added to the PPA, but its .deb package is available for download. You can use a Software Center or alternative like gdebi to install .deb packages.
If you don't already have gdebi installed then simply open a new Terminal window and run:
$ sudo apt install gdebi
[mks_button size="medium" title="Download Resetter 64-bit Deb" style="squared" url="https://github.com/gaining/Resetter/releases" target="_blank" rel="nofollow" bg_color="#3d7911″ txt_color="#fff" icon="fa-github" icon_type="fa" nofollow="1″]
Have you used Resetter before or do you use an alternative whenever you need to restore your workstation to its stock settings? Feel free to comment and share your opinions on the app with us.