As an online business owner and/or site administrator it is important that you are always ahead of probable data damage by having a data contingency plan. On WordPress, this process has been simplified for all levels of users in the form of backup plugins that can enable you to automate full or partial backups which you can easily restore from later on.
[ You might also like: 6 Best WordPress Malware and Vulnerability Scanners ]
Today, we bring you a list of the 10 best plugins for backing up your WordPress site. They all feature a clean modern UI, in active development with millions of downloads, and most of them are 100% free!
1. UpdraftPlus
UpdraftPlus is among the world's most popular backup plugins with over 2 million active installations. It features a clean UI that enables you to easily automate incremental backups that you can restore with a single click.
UpdraftPlus supports integration with several cloud storage apps including Amazon S3, Dropbox, Google Drive, etc. and it sports a paid version with more features.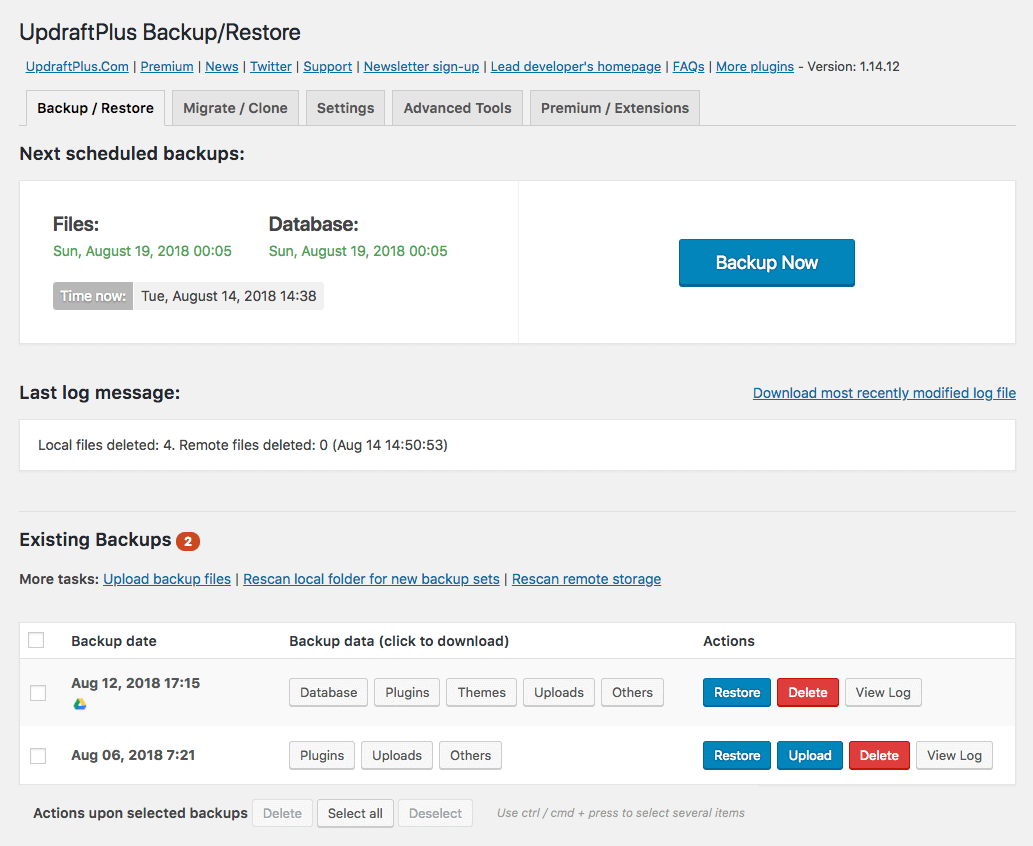 2. BackupBuddy
BackupBuddy is a paid WordPress plugin that aims to protect users with a data continuity plan in case of server crashes, malware attacks, database errors, etc.
Unlike most backup plugins which back up only the site's database, BackupBuddy backs up the entire website installation including the data for users, media, themes, settings, categories, widgets, comments, etc.
BackupBuddy runs malware scans in order to protect your site from potential threats, enables users to easily schedule customizable backups, facilitates faster site migration especially from localhost to live domain, etc.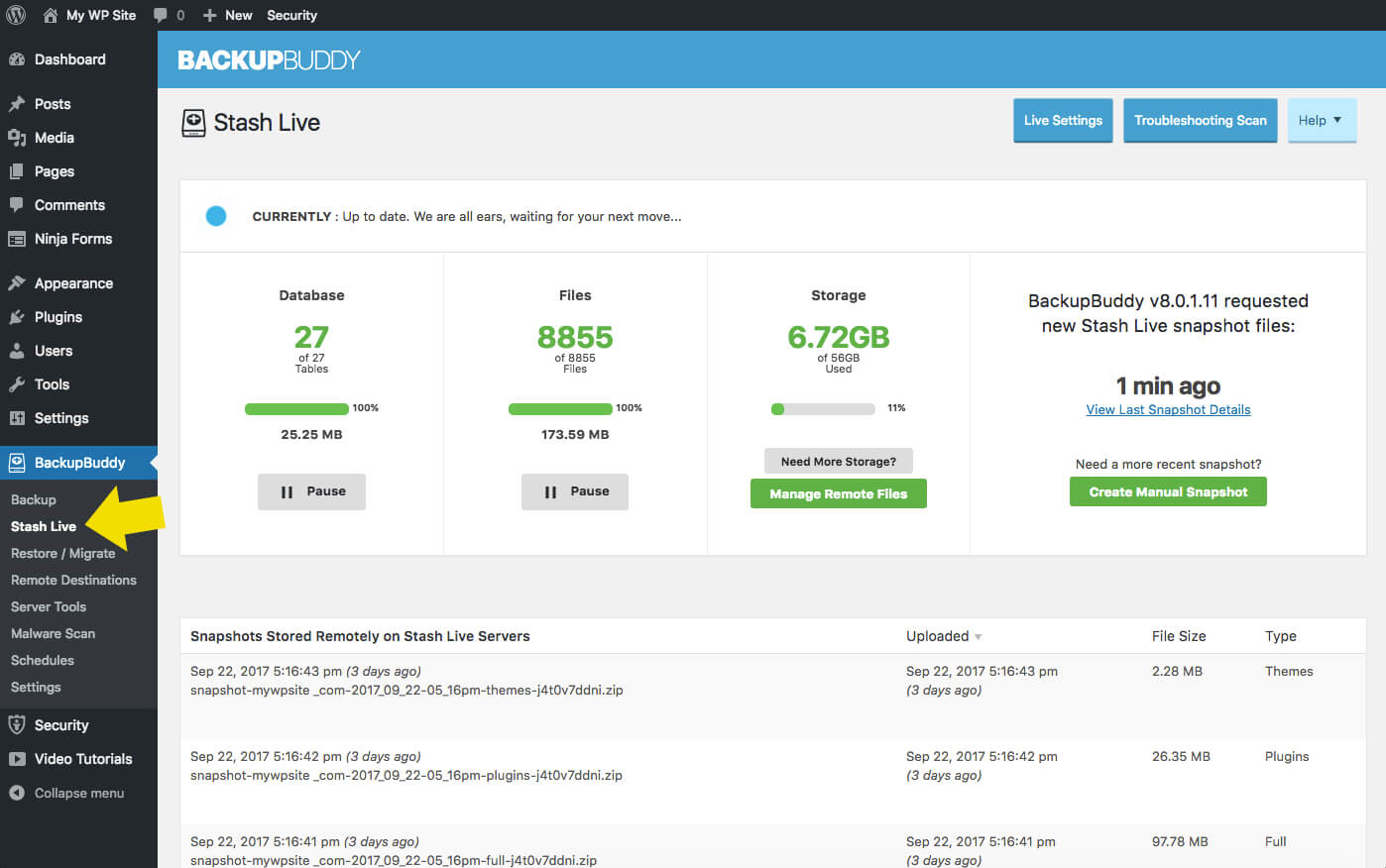 3. VaultPress (with Jetpack)
VaultPress is a paid WordPress backup plugin that enables users to set up automated daily backups with unlimited storage space.
Its features also include a 30-day backup archive, spam protection for pingbacks and comments, convenient site migration and 1-click automated restores, professional customer support, uptime monitoring, and brute force attack protection.
VaultPress' pricing starts at $39/year for personal businesses and $99/year for enterprise users.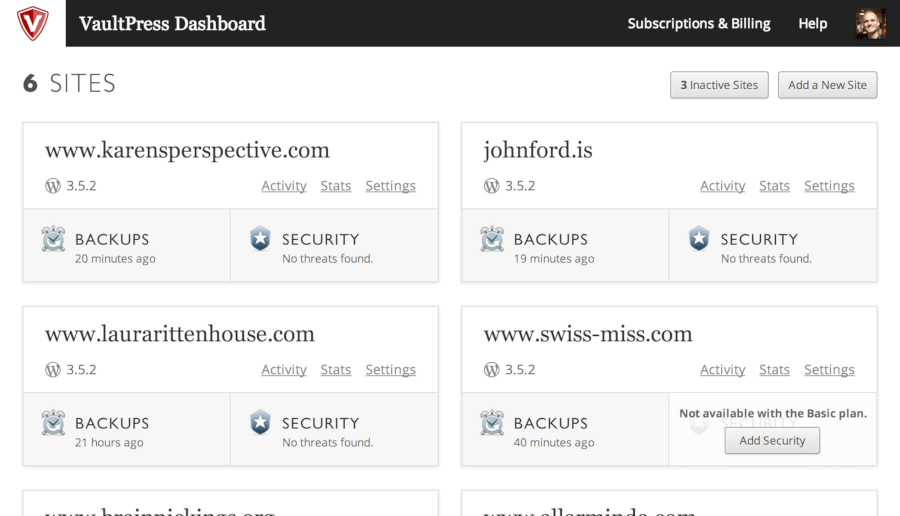 4. BackWPup
BackWPup is a freemium backup plugin that allows users to schedule complete backups of their site to supported cloud storage services such as Dropbox.
It compresses backup files into a single .zip file which makes import/export tasks easier, completes file path-specific backups, and syncs files from remote locations. BackWPup is also capable of optimizing and repairing your database through automatic phpMyAdmin backups.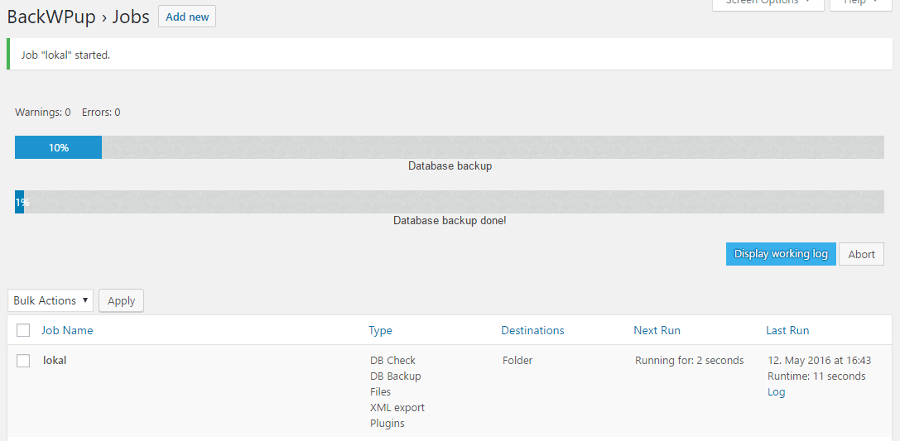 5. BackUpWordPress
BackUpWordPress is a simple backup plugin that requires no setup configurations as it is able to back files up straight out of the box.
By default, it saves backups in /wp-content/backups but you can update your path to any other plugin-accessible location that you want. BackUpWordpress is very much loved because of its ease of use and incremental backup feature which is not memory-hungry.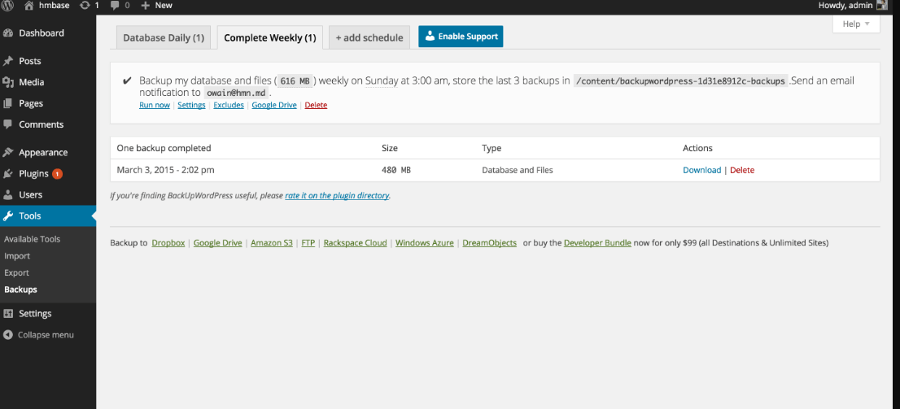 6. Duplicator
Duplicator is a backup plugin designed with a focus on WordPress site cloning, migration, etc. between domains. Its free features include full WordPress migration without needing to import/export SQL scripts, selectively back up parts of websites, pull down a live website to localhost for development, etc.
Duplicator has a pro version with extra features that include cloud storage to Google Drive, Amazon S3, Microsoft OneDrive, and FTP/SFTP, scheduled backups, expert support, email notifications, etc.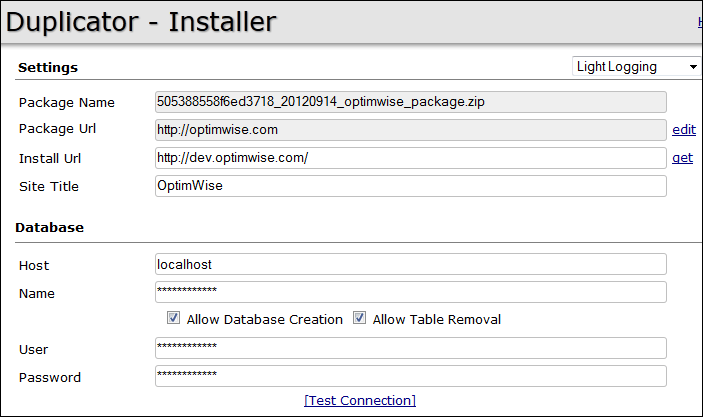 7. WP Time Capsule
WP Time Capsule is a free WordPress that enables users to schedule backups to Google Drive, Dropbox, Wasabi, or Amazon S3 quickly and conveniently.
It features a straightforward interface and a nifty calendar view to further simplify scheduling backup and restore dates and a staging option that allows you to test backups before restoring them.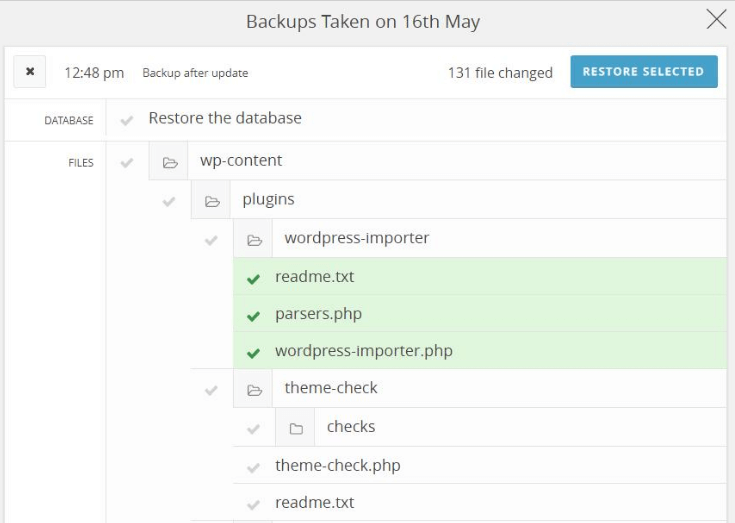 8. WP Database Backup
WP Database Backup (also WP DB Backup,) is a backup plugin that enables users to create backups and restore points of databases either manually or automatically. It works with several supported web services including Dropbox, Email, FTP, Amazon S3, Google Drive, etc.
WP DB Backup's features include other features such as easy installation and configuration, a searchable backup list with pagination, documentation, etc.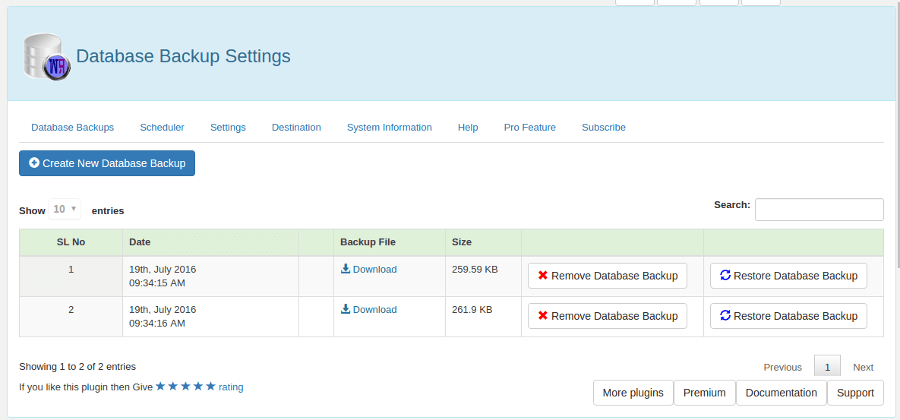 9. BlogVault
BlogVault is a paid WordPress backup plugin capable of migrating a site of up to 300GB without overloading the hosting server. Coupled with its speedy backup and restore functionality, BlogVault offers built-in staging and merging features that enable users to test changes on a test site before permanently making changes to the live site.
It also offers automatic backups, WooCommerce support, incremental backups, and support for several popular web hosts including Savvii, Pantheon, WP Engine, etc.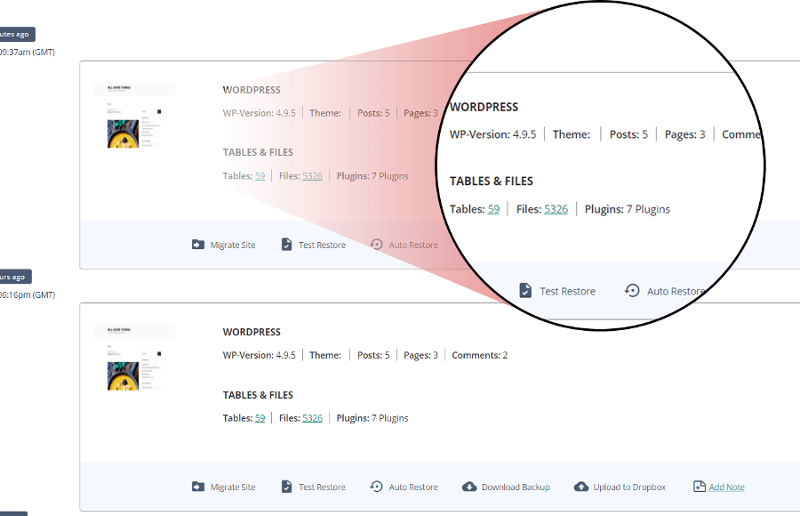 10. ManageWP Backup
ManageWP Backup is a popular paid WordPress plugin that enables users to conveniently manage multiple blog sites from a single dashboard which they can use to optimize and track their websites in real-time.
It is set up in a way that is easy for even WordPress beginners to not have usage issues and contains single buttons for toggling backup settings. In my opinion, ManageWP Backup is the best plugin option for users who have to manage multiple websites.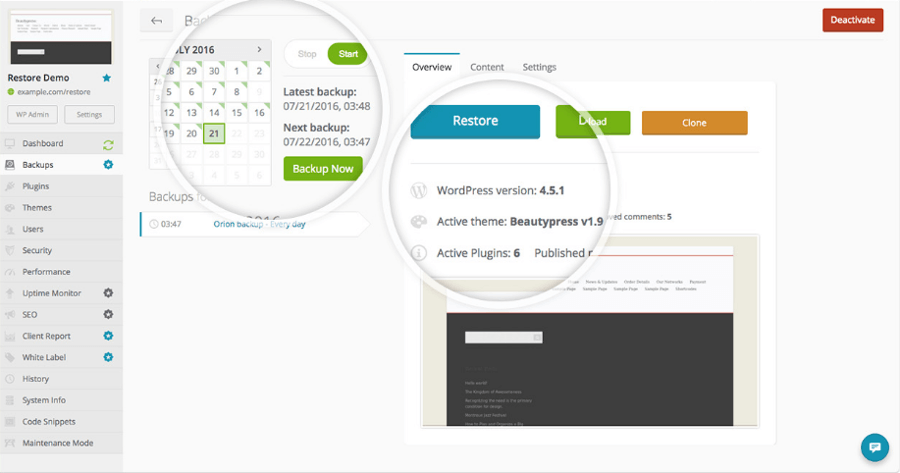 There you have it, the best backup plugins for WordPress and while they all offer the same vital functions, they have options specific to certain users and it's best to choose the one that best fulfills your site management needs.
Do you have experience with any good plugins that didn't make it to our list? Add your suggestions in the comments section below.