Mindmap diagrams are a productive way to visually organize information using hierarchies and relationship links among pieces of the whole. Today, we have a mind-mapping tool ideal for students, teachers, and creative users and it goes by the name of Semantik.
Semantik (formerly kdissert) is a mind-mapping KDE software for efficiently creating documents including thesis, presentations, and reports.
The created maps are converted into "flat" documents such as reports and presentations via document generators which can be used from both the GUI and Command line. You can edit the maps in linear view (as flat trees) or in 2-D and associate map nodes with text, pictures, tables, or diagrams.
Semantik also features its own internal diagramming tool (semantik-d) and combines all of its features (search function, UML-like widgets, etc.) into a simple and organized GUI.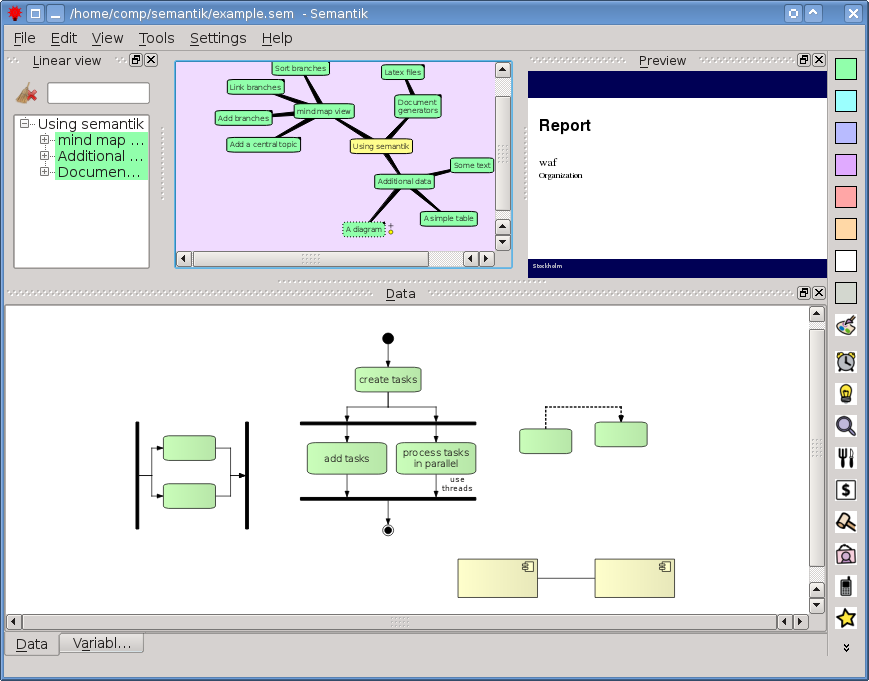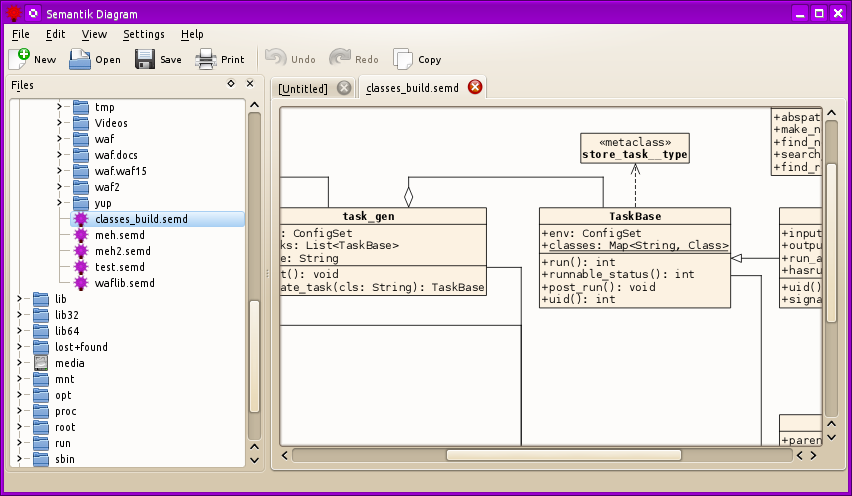 You can export Semantik diagrams in PDF or PNG format from the GUI or using its command-line tools.
Features in Semantik
Free to download
Mind maps are either in tree or 2-dimension form.
Create UML diagrams, flowcharts, technical documentation, etc.
Generate "flat" documents such as reports and presentations.
Supports LaTeX, OpenOffice, and HTML document formats.
Export diagrams in PDF or PNG format.
Command line tools for document exports.
[mks_button size="medium" title="Download Semantik for Ubuntu 18.04″ style="squared" url="https://waf.io/rpms/semantik_1.0.4-24_amd64.deb" target="_blank" bg_color="#529b30″ txt_color="#FFFFFF" icon="fa-download" icon_type="fa" nofollow="1″]
Semantik was first developed in 2005 and like, Mike, I am surprised that it isn't more popular. Thanks to Michael Biller for bringing Semantik to my attention.
Do you enjoy using Semantik? Or do you use an alternative to get work done? Drop your comments below.