We wrote on various search tools recently like in 9 Productivity Tools for Linux That Are Worth Your Attention and FSearch, and readers suggested awesome alternatives. Today, we bring you an app that can find text anywhere in your computer in grand style – Recoll.
Recoll is an open-source GUI search utility app with an outstanding full-text search capability.
You can use it to search for keywords and file names on Linux distros and Windows. It supports most of the document formats and plugins for text extraction.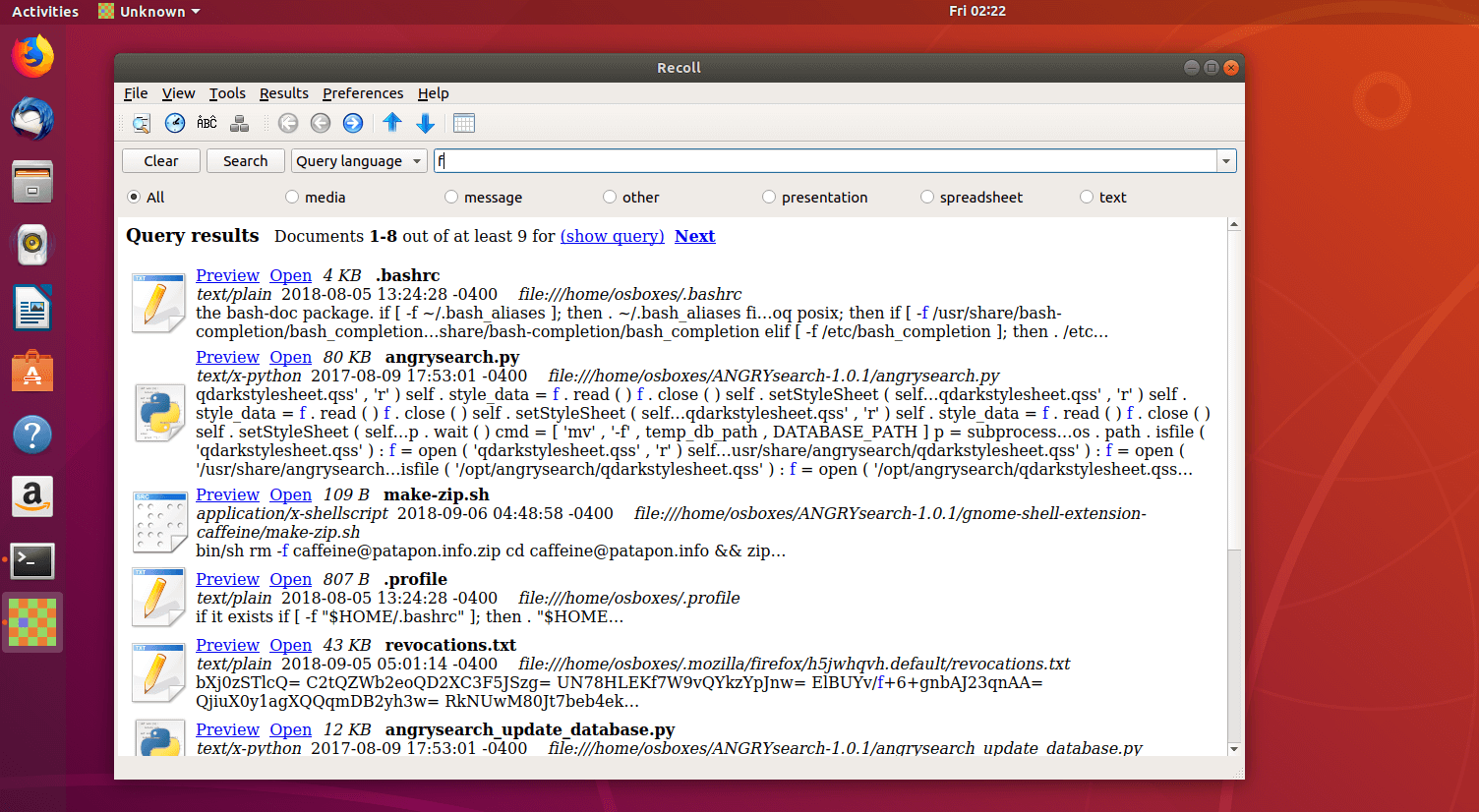 Recoll is based on Xapian search engine library which mixes an excellent text extraction layer with a pleasant GUI. To quote the dev team,
Recoll will index an MS-Word document stored as an attachment to an e-mail message inside a Thunderbird folder archived in a Zip file (and more…). It will also help you search for it with a friendly and powerful interface, and let you open a copy of a PDF at the right page with two clicks. There is little that will remain hidden on your disk
Recoll encourages open-source contribution and offers its users various helpful guides on its website's homepage.
Free and open-source.
Based on the Xapian search engine.
Supports plugins for text extraction
Supports man document formats including HTML, mailbox, text, Excel, etc.
Has a native editor for document preview.
Extensive documentation.
Find the complete feature list here.
Install Recoll in Linux
It is easy to install Recoll on Ubuntu based distributions with the following commands.

$ sudo add-apt-repository ppa:recoll-backports/recoll-1.15-on
$ sudo apt-get update
$ sudo apt-get install recoll

Recoll is present in the standard Fedora package repositories and you can install it using following command.

# dnf install recoll

The installation instructions for other Linux distributions are here.
What do you like about Recoll? Talk to us in the comments below.