In this world of YouTube content creation, AI is leveling up the game of engagement and reach. So, in today's guide, we will introduce you to the best AI YouTube tools that can be utilized to create captivating videos and short clips for your YouTube channels.
Does not matter if you are a beginner or a pro content creator, give this guide a read to boost the reach of your YouTube content.
1. DeepBrain AI
If you are a YouTube content creator, you can use DeepBrain AI, which is an AI-powered tool that can be utilized for video creation and its relevant editing or to convert video to text.
Additionally, this tool offers a user-friendly interface that enables you to generate high-quality videos without any hassle.
DeepBrain AI tool uses AI algorithms to analyze the videos and select the most engaging and captivating moments from them. This makes sure that your videos attract the audience from start to finish.
Additionally, you can improve your videos by using several templates, effects, and transitions as well.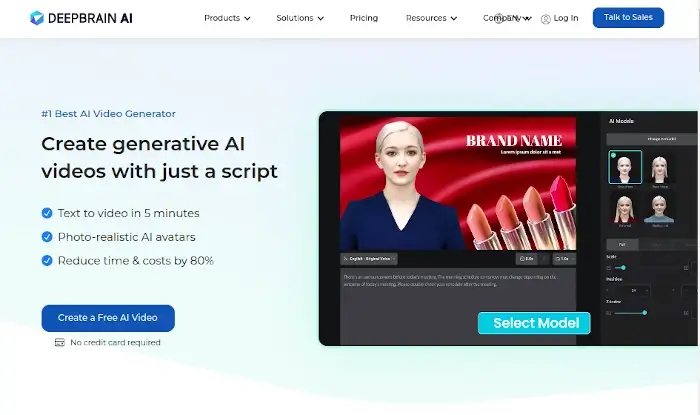 2. Eightify
Eightify is another AI tool that is specifically designed for optimizing the titles of your YouTube videos and also assists in generating descriptions for maximizing engagement and visibility.
At the backend, it also uses advanced algorithms for analyzing the audience preferences and trending keywords which help you to create the title and description.
The real-time keyword suggestion engine is one of the significant features of the Eightify tool. It provides data-driven recommendations that make sure that your content aligns with the current search trends.
More specifically, this feature can boost the discoverability of your videos to the next level. You can also use the analytics and tracking features of Eightify to monitor the performance of your videos over time.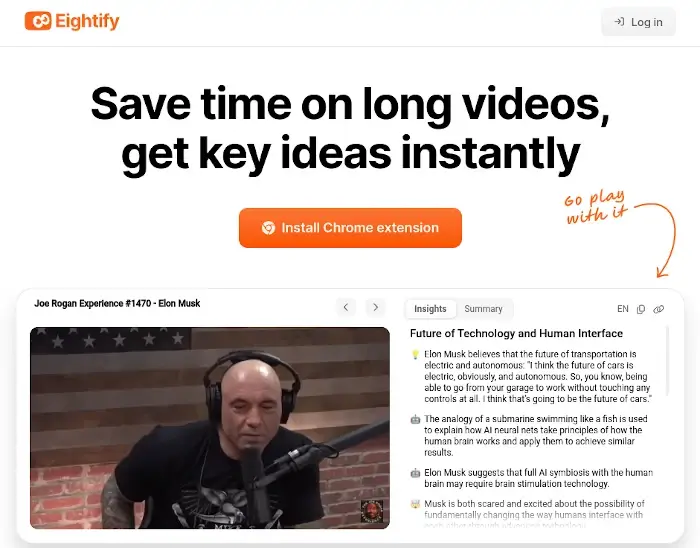 3. InVideo
InVideo is considered a versatile AI-powered video editing tool that can be used by all types of skilled YouTube content creators. It provides different templates and customization options. For instance, its intuitive drag-and-drop interface simplifies the video editing process.
Moreover, with features like text-to-speech and intelligent media recommendations, you can easily add visuals and professional voiceovers to your videos.
InVideo also offers a library of stock footage, music, and effects that can assist you in creating visually stunning and engaging content. So, whether you are creating tutorials, promotional videos, or vlogs, this tool will make your YouTube channels stand out in the competition.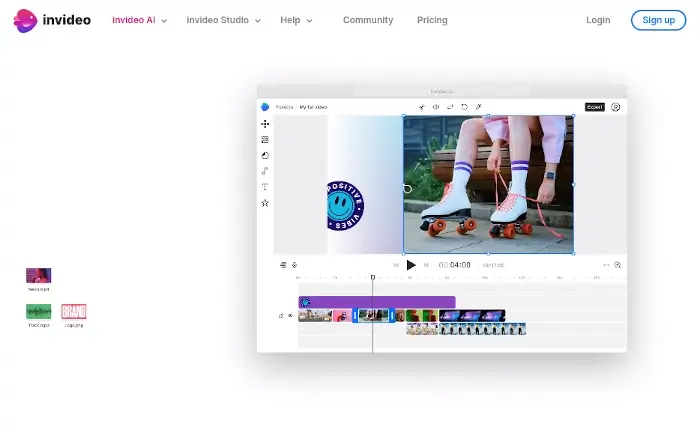 4. Thumbly
If you want to optimize your YouTube video thumbnails, then go for the Thumbly, which is an AI-powered tool that utilizes AI algorithms to analyze the content of your videos and then suggests eye-catching thumbnails for them.
Additionally, this tool can assess which thumbnail design is going to generate the most engagements and clicks. Thumbly considers factors such as text placements, color contrast, and image clarity for creating the thumbnails that make your viewers click on the videos.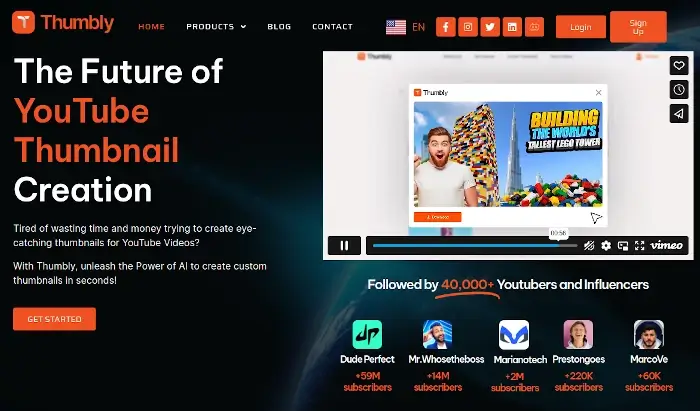 5. Magisto
Magisto is an excellent choice for YouTube content creators who are looking to create high-quality videos with minimal effort. This tool can easily analyze your video footage and applies AI-driven enhancements, like color corrections, stabilization, and transitions.
Magisto offers a library of music tracks and templates that permit you to customize your videos to match your style or brand. Additionally, its social media integration allows you to share your YouTube videos across various platforms.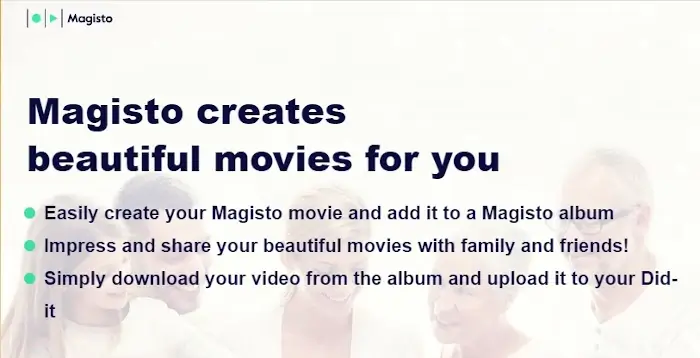 6. Wisecut
Wisecut is an AI-powered video editing tool that provides different features to help you edit and improve your videos. It utilizes AI algorithms to analyze your videos and then select the best clips from them. This guarantees that your videos become engaging from start to finish.
Its user-friendly interface makes it accessible to YouTube creators of all skill levels. So, whether you want to edit YouTube tutorials, create vlogs, or any other promotional content, use Wisecut to save your effort and time.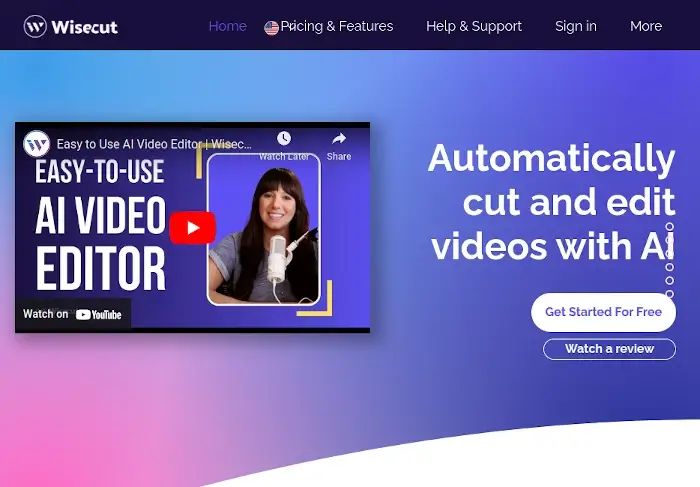 7. Steve AI
Steve AI is a comprehensive AI-powered tool that can be utilized for creating animated videos using text. Moreover, it also offers several features and an extensive collection of customization options.
For instance, Steve AI uses AI algorithms for analyzing video content and then it recommends edits, such as cuts, effects, and transitions. This ultimately improves the overall quality of the videos.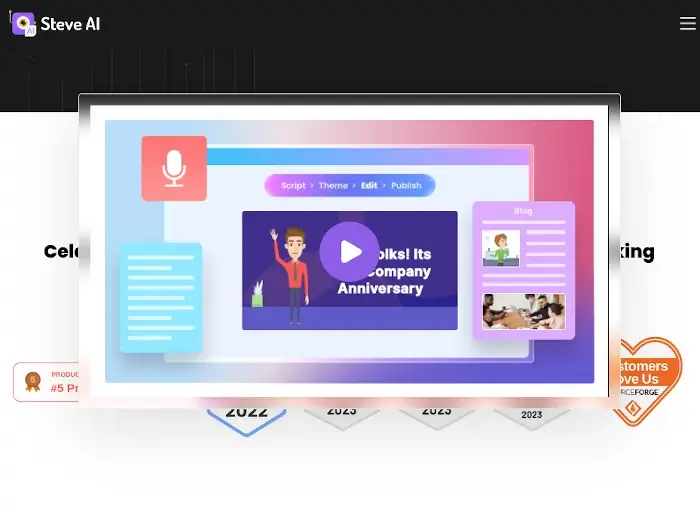 8. Lumen5
Lumen5 is a popular AI-powered video creation tool that can be used for turning text-based content into engaging video presentations. More specifically, if you are looking to repurpose your blog posts or articles into compelling YouTube videos, then go for YouTube videos.
One of the significant features of this tool is text-to-video technology, using which you have to simply input the content, and the Lumen5 tool will generate a video script, select relevant visuals, and add background music for creating a captivating video.
It also provides a huge library of images, animations, and stock footage which ultimately gives you the flexibility to customize the videos to match your brand and style.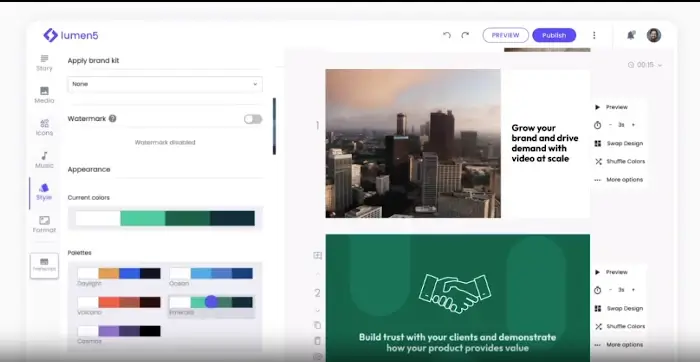 9. Clipmaker
Clipmaker utilizes AI algorithms to generate short clips from your YouTube videos. After that, it also allows you to schedule these clicks on your Instagram or TikTok channels.
With its user-friendly interface and extension collection of features, Clipmaker is suitable for all types of content creators.
The real-time preview feature of Clipmaker allows you to see how your edits will look in the final result. This consequently ensures an efficient and smooth video editing process.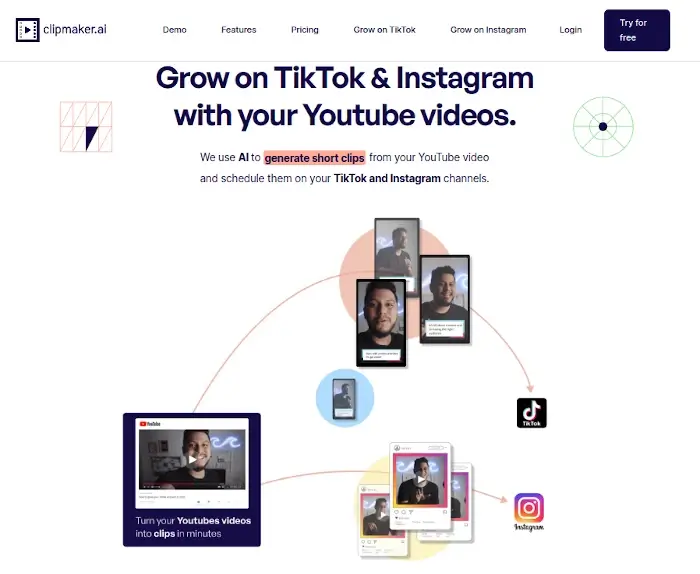 10. Veed
Veed offers different AI-driven features such as automatic transcript generation. This makes it easy for YouTube content creators to create captions and subtitles for their videos.
It also offers a library of music, effects, and stock footage that permits you to add a professional touch to your videos. Additionally, you can utilize its collaboration feature if you have a team working on YouTube content.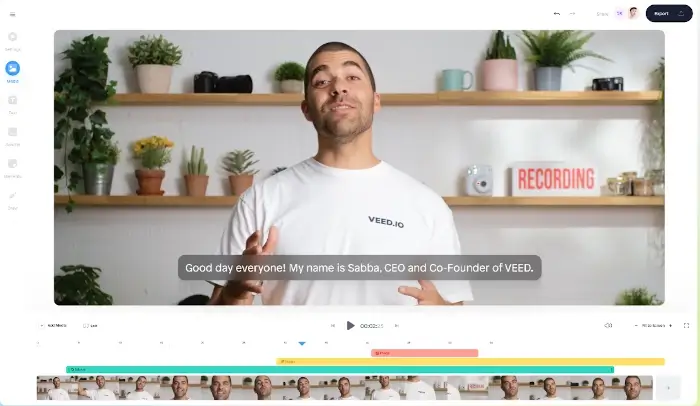 11. TubeBuddy
TubeBuddy is another famous AI-powered YouTube optimization tool that assists content creators in growing their channels. It provides different features that can be used to improve video discovery, engagement, and the overall management of the channels.
One of the stand-out features of TubeBuddy is its keyword research tool which is utilized for providing insights into trending keywords. It also assists in optimizing the video descriptions, titles, and tags for better search rankings.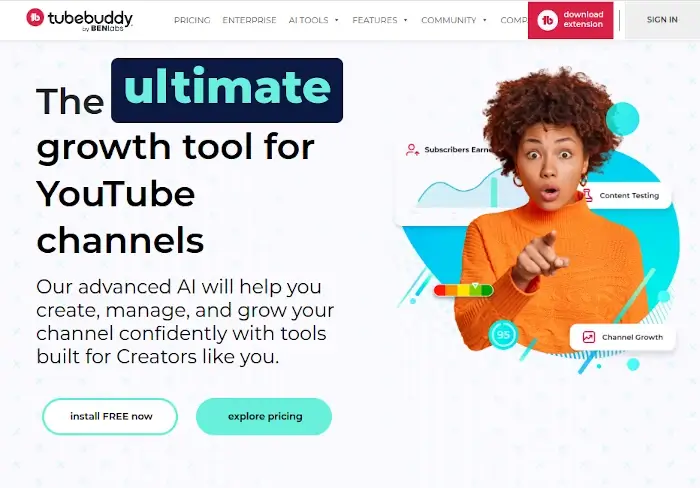 12. Movavi
Movavi is a video suite that includes a file converter, video editors, a screen recorder, and other commendable features as well. More specifically, it also provides A-driven tools for color correction, video stabilization, and special effects, which permits you to create visually stunning videos.
You can use its library of music tracks and sound effects to add a creative touch to your YouTube videos as well.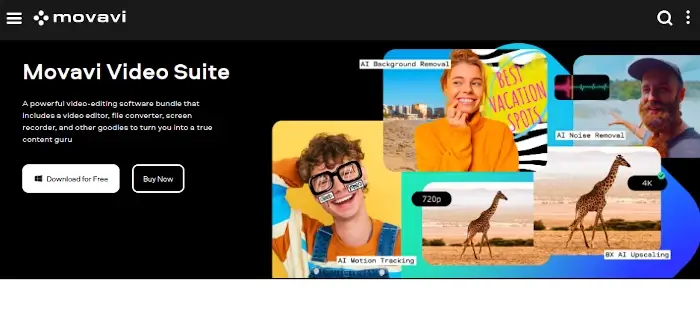 13. Filmora
Filmora is known for its intuitive editing and user-friendly features that provide an extensive library of effects, transitions, and animations for improving the videos with creative elements that ultimately make the content more engaging and visually appealing.
Its integration with YouTube allows you to upload videos directly to YouTube and also helps in optimizing the videos for maximum reach and engagement.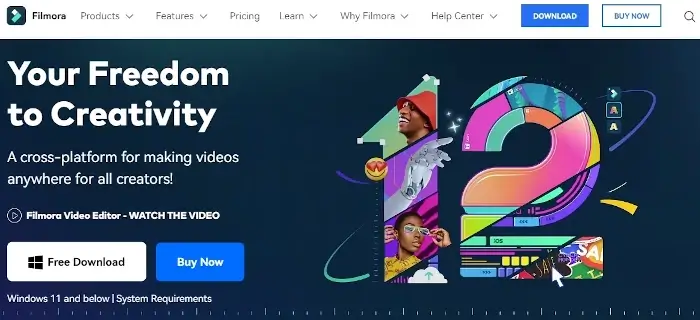 14. RunwayML
RunwayML can be used for adding AI features to the video production environment, which is considered an innovative solution for YouTube content creators who are looking to explore the creative possibilities of AI in their videos.
Some of the fantastic features of RunwayMl are AI-powered animations, visual effects, real-time object tracking, and video manipulation.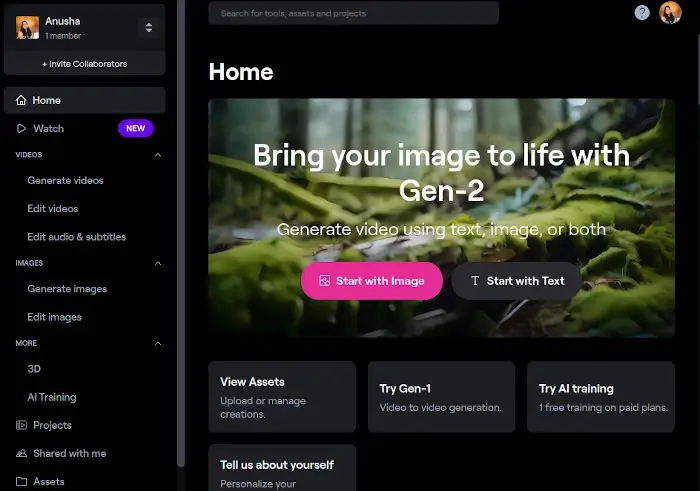 15. Pictory
If you want to transform your idea into an engaging video, then use Pictory, which is an AI-powered tool that can help you boost sales and generate more leads by turning the content into highly shareable videos.
Moreover, you can use the provided library of music tracks, text overlays, and sound effects to add a creative touch to your videos. That brings us to the end of today's guide regarding the best AI YouTube tools for content creators.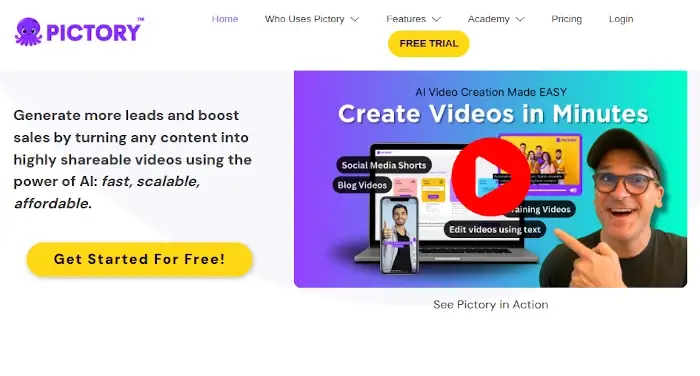 Conclusion
In this digital world, where YouTube is considered the king of content creation, you can make AI tools your best friends. Specifically, for YouTube content creators, the discussed AI tools can make your videos more engaging and help you reach the right audience.
So utilize these tools, get creative, and watch your YouTube channel reach new heights!