According to a recent survey conducted by Stat Counter Global Stats – Google Chrome holds 62.7% of browser market share worldwide. So what is it that Google Chrome is offering its users which other browsers are failing to provide?
Well, one answer could be the availability of browser extensions. Google Chrome offers hundreds of browser extensions to customize your browsing experience. These extensions can help you add more features and functionality in your Google Chrome Browser.
Read Also: 12 Chrome Extensions for Developers and Designers
Now since you know that Google has so much to offer, we would make things a little easy for you! Here we have compiled a list of 25 best Chrome Extensions of 2020 to help you improve your performance and increase your productivity.
All these extensions are tested and the best part is that they are all available for free!
1. Adblock
This list would be incomplete without Adblock, one of our favorites! It has over 60 million users and it blocks ads from all over the web.
This chrome extension helps you block ads so that you can concentrate on your work and you do not waste your time getting distracted! In case you want to see ads on a particular website, then you also have an option to add them to the whitelist.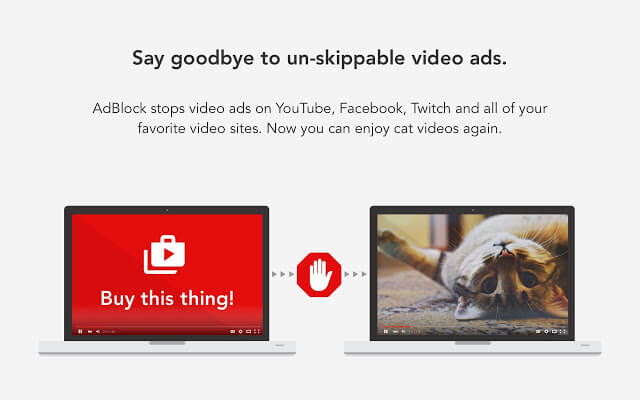 2. Airstory
With Airstory you can forget the world of Copy Pasting! Airstory lets you save the research works available online as a note. You can simply then drag the note into your online content and the research work will automatically merge with your work.
Airstory will also put in the source of the research work which again can be used in your citations. If you are a student, then Aistory can become your favourite Chrome Extension.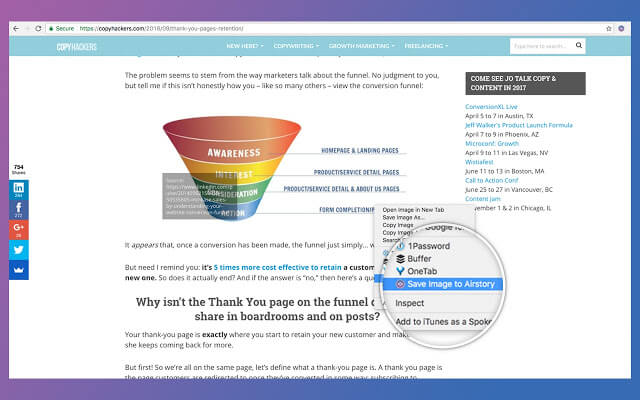 3. Calm – Style Your New Tab
Bored of watching the blank "New Tab" screen? "Calm – Style your New Tab" is a Chrome extension that can help you customize your new tab with endless possibilities.
You can choose to have motivational quotes, widgets (clock, weather, notes, etc.) and also your pictures to help you increase your productivity.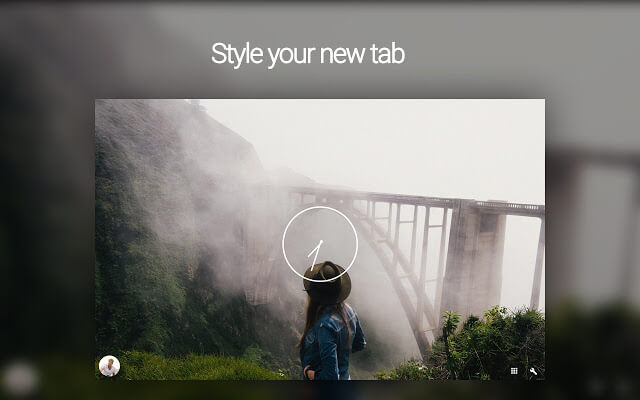 4. ClickUp
ClickUp is a five-in-one app, thus helping you save your time that you put in to manage five different apps! This chrome extension itself claims of making your personal and work lives more productive.
With ClickUp you can capture screenshots, create tasks, track time, save websites as tasks and create tasks and attach emails to the task.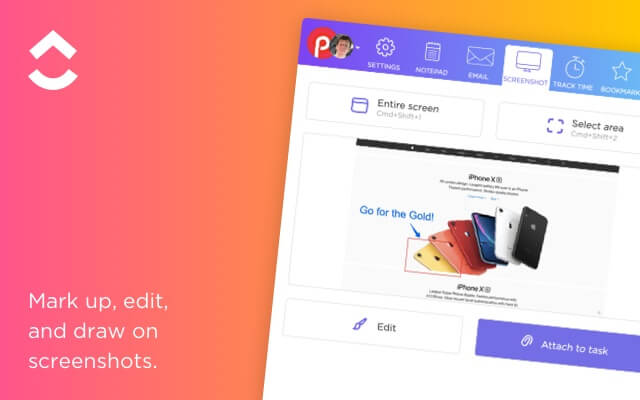 5. Clockify Time Tracker
Clockify Time Tracker lets you clock your time for anything you do. If you are doing a project, you can start the work and the timer. Once you finish, stop the timer.
This is a very productive chrome extension and it can help you analyze the time you spend on a particular project or a website.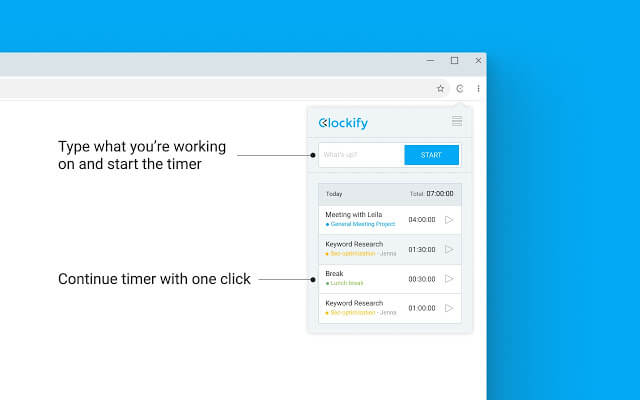 6. Dashlane – Password Manager
Dashlane is a secured Password Manager that lets you save all your account passwords in one place. With so many websites and online accounts, we often tend to forget our passwords and we waste our time generating a new one every time.
Dashlane chrome extension stores your password and in a secured vault which can only be accessed by you. It automatically lets you log in to your saved account so that you no more need to recall your forgotten passwords.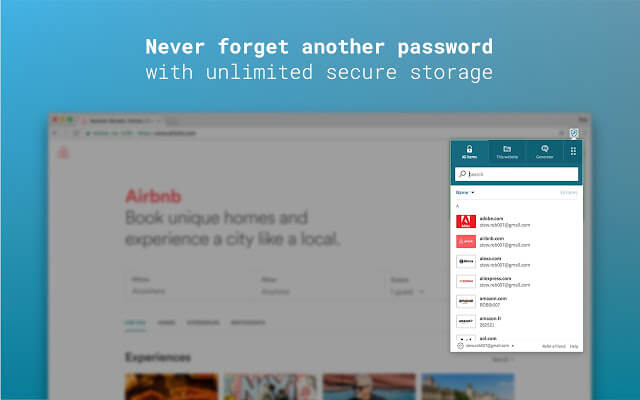 7. Forest: stay focused, Be Present
Forest: stay focused, Be Present lets you plant trees! Yes, you got me right! This chrome extension will build a virtual forest for you if you work and can destroy it too when you waste your time on irrelevant websites.
This chrome extension motivates you to be productive so that you can grow trees after trees and can share with your friends too.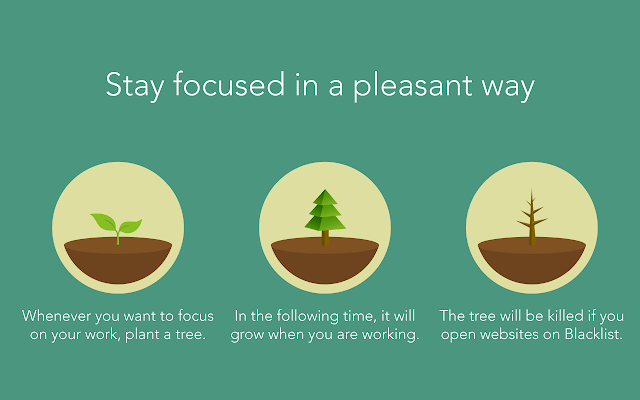 8. Grammarly for Chrome
If you have recently started writing and are prone to make spelling or grammatical errors then Grammarly is certainly a boon for you.
Grammarly lets you check your content and gives you the right replacement of the same which you can directly change in a few clicks. For a writer in you, Grammarly is a must-have chrome extension.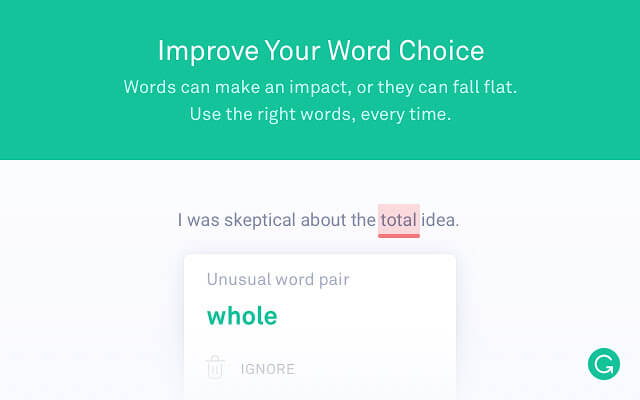 9. Hunter: Find email addresses in seconds
With Hunter, the chrome extension you will no more have to search for email addresses on the websites. Hunter can also get you names, phone numbers, job titles, links to people's social networking profiles and so on. And the best part is that the data it provides comes with public sources.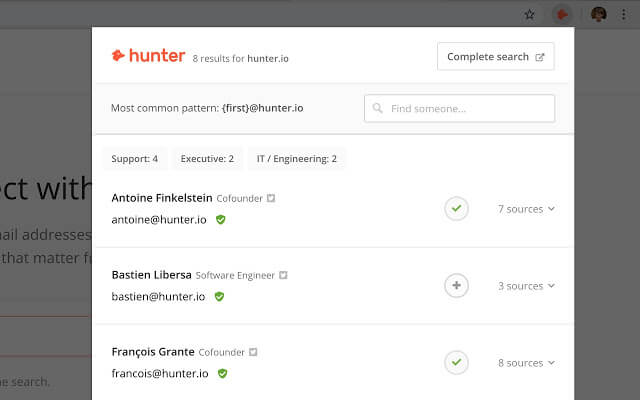 10. LastPass: Free Password Manager
LastPass chrome extension lets you save your usernames and passwords in one place. You only have to remember one master password of LastPass and it will help you auto-login to all your saved accounts. You can also add your credit card details, save any data you need to keep secure or attach PDFs/Docs to your LastPass account.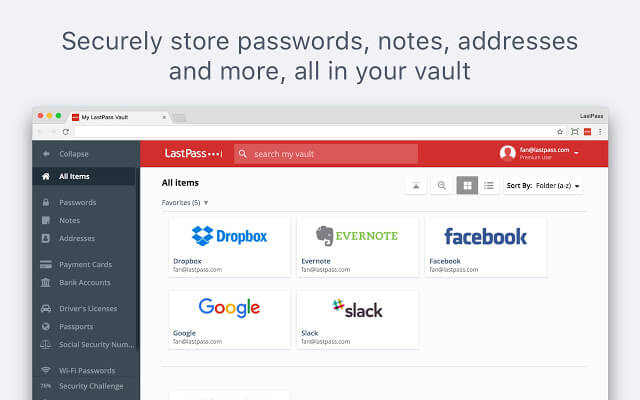 11. Momentum
You can customize your new tab with the Momentum chrome extension. While working, we often tend to open a new tab and visit time-waste websites.
This chrome extension lets you stay focused by asking you about your goals and to-dos. You can also choose Momentum to display a motivational quote when you open a new tab or can also set a daily goal for it to remind you.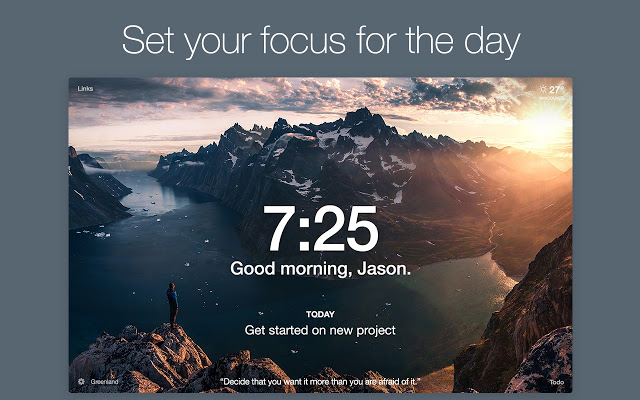 12. News Feed Eradicator for Facebook
Facebook is one social networking website that lures you to open it every time you are on your desktop. News Feed Eradicator wipes away the news feed when you open Facebook and replaces it with inspirational quotes instead.
If you are a Facebook addict, this chrome extension is a must-have for you to help you achieve your goals and be more productive.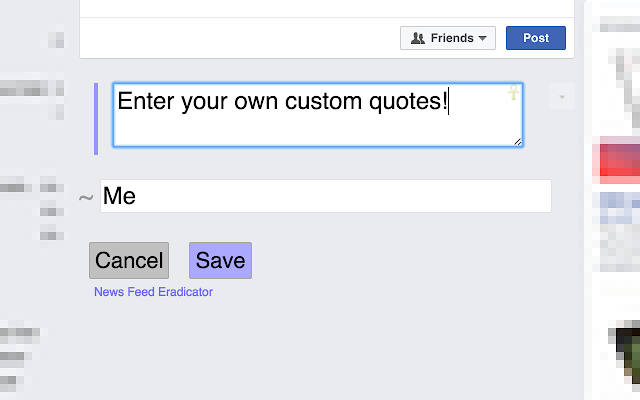 13. Noisli
Boost your productivity by blocking the annoying noises through this productive chrome extension. Noisli lets you choose soothing music to play in the background while you are working. If you are a person that gets disturbed even with a drop of a pin, Noisli is for you.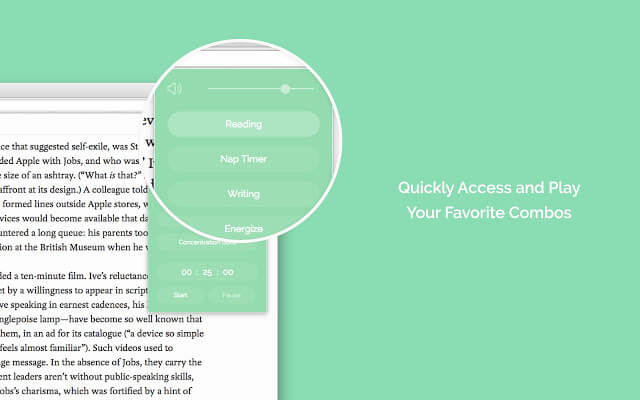 14. Office Online
Got your new laptop but still could not get through Microsoft Office? Don't worry! Just download Google Chrome and its extension – Office Online, that lets you create, edit and save Microsoft excel, word.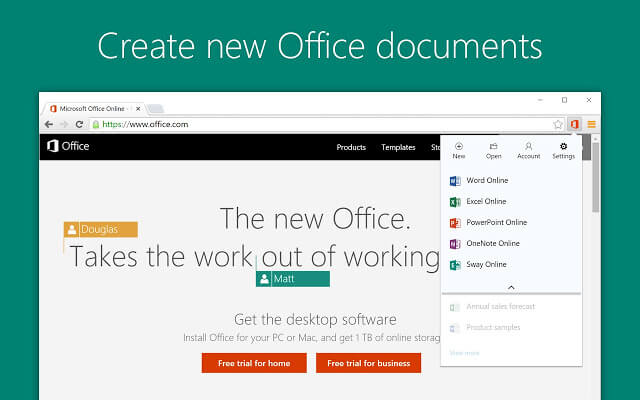 15. OneNote Web Clipper
OneNote Web Clipper lets you clip any web page to your OneNote for you to access it from anywhere anytime. You can clip PDFs, images, videos, and even page bookmarks. It helps you be organized and saves time.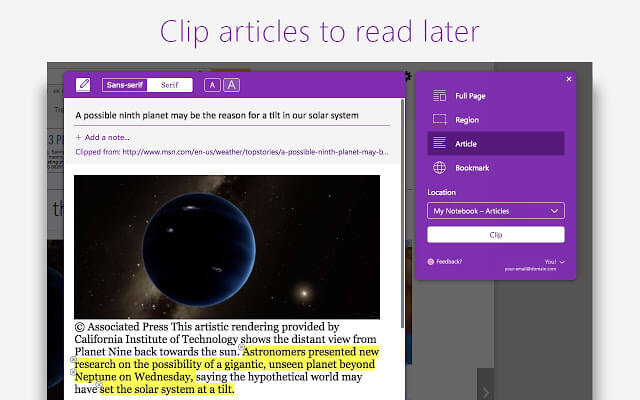 16. RescueTime for Chrome and Chrome OS
Manage your digital time with RescueTime for Chrome and Chrome OS. This extension records the time you spend on any active window on your chrome browser. That is not enough. It also shuts itself off when you are away from your computer.
RescueTime classifies a few websites based on its productivity and assigns it a score. At the end of the day, you can see how much time you spent on productive work and how much you spent on those unproductive websites. You can also choose your defaults for that matter.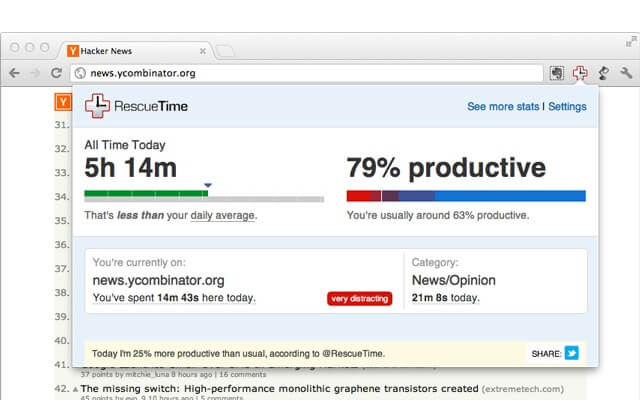 17. ScreenCastify
ScreenCastify is the topmost screen recorder for Chrome. It lets you record, edit and share your screen videos. You can also narrate with your microphone while recording your screen.
ScreenCastify saves your videos on Google drive and you can also directly publish your videos to YouTube in case you wish to. This extension can be very useful for people who often struggle to find a screen recording application.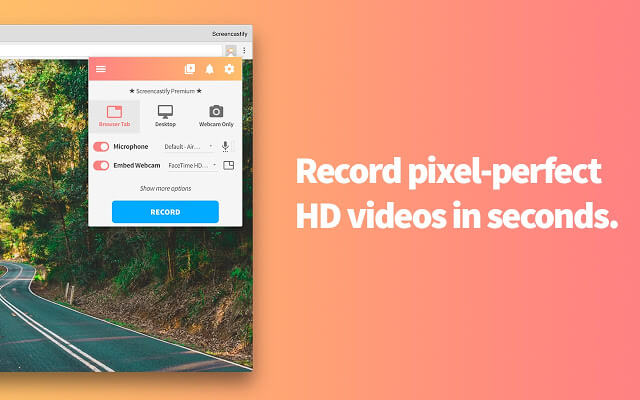 18. Session Buddy
Session Buddy helps you manage your open tabs so that you can clear the clutter. Many times while switching between tabs, it often gets confusing and we happen to lose track of our work. Session Buddy in such cases comes to your rescue.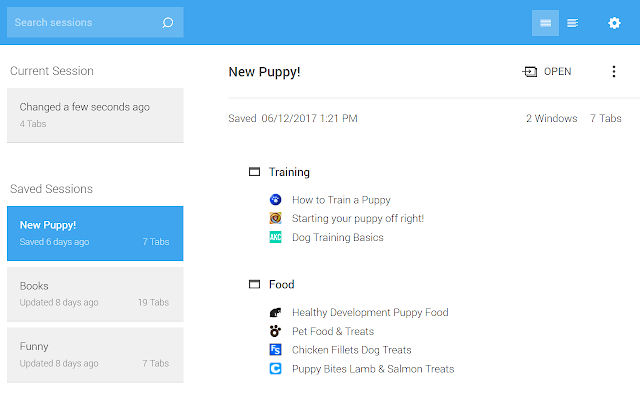 19. StayFocusd
StayFocusd can be your mentor who will tell you when it's time to start work and not waste time on unproductive sites! You can allow a time of your choice to sites of your choice, for instance, Facebook.
After that allotted time is used up, StayFocusd will automatically block those sites! Isn't that wonderful? Well, that's what gave this extension a place on our comprehensive list.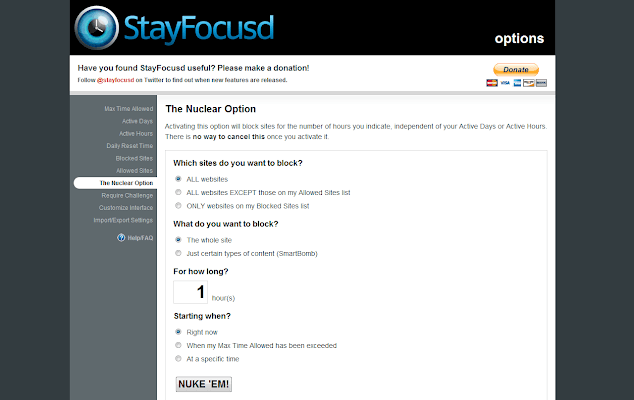 20. Text Mode
Images and videos often distract us. Text Mode is one such chrome extension that removes the images, animations, and videos from the websites and only the text part is shown to you. This makes it easier for us to get the relevant data from the website and thus makes us work more efficiently.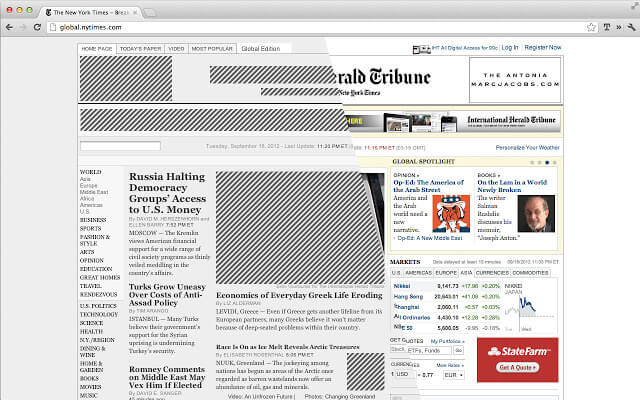 21. The Great Suspender
The Great suspender frees up your CPU memory by suspending the tabs that you haven't used in a while. It improves the performance of the Chrome browser and thus can help you have a better browsing experience while working.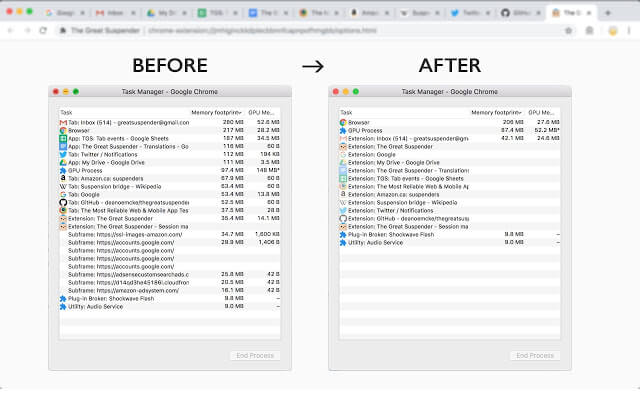 22. Timewarp
If you are looking for somebody to constantly remind you of your workload, then you should add Timewarp to your chrome browser. This extension reminds you of your work whenever you get distracted.
Timewarp works best for people who prefer taking a 5 minute Facebook or a YouTube break! It has three kinds of way (wormholes) for you to choose-
Redirect (redirecting you to the productive site of your choice.
Quote (shows you a motivational quote).
Timer (displays the time you spent on the unproductive website).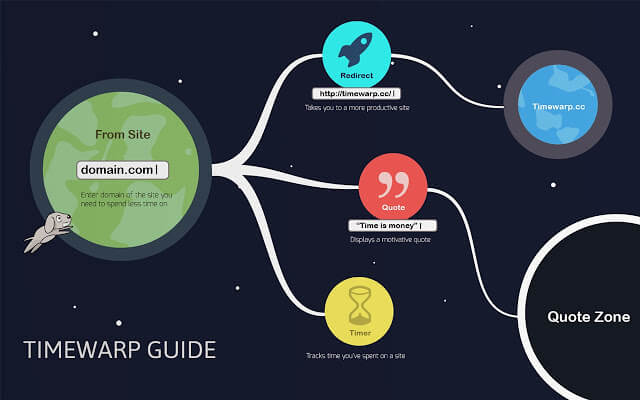 23. Todoist: To-Do list and Task Manager
Todoist is a very simple to-do list to help you keep yourself organized and stress-free. This app has been praised by The Guardian, USA Today, the New York Times, The Wall Street Journal, Forbes and more, which makes it one of the contenders for this list.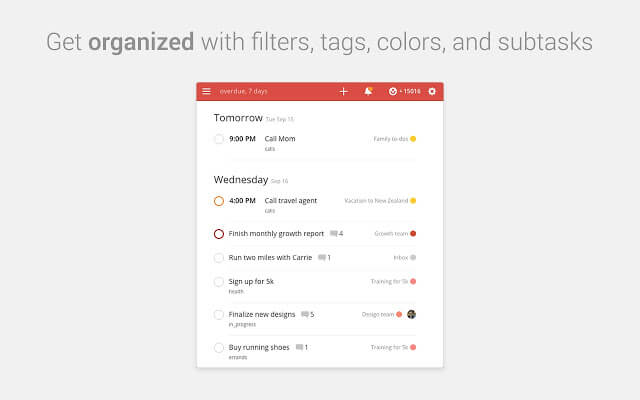 24. Toggl Button: Productivity & Time Tracker
Toggl Button chrome extension puts a timer on any web tool that you use and helps you to track time. Newly added advanced features in this chrome extension also include idle detection which can help you monitor your productive time.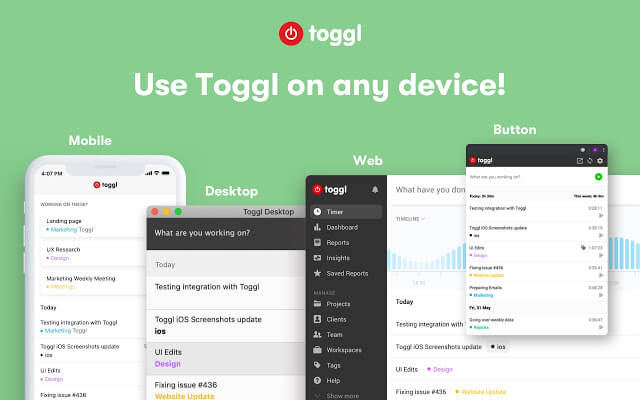 25. TooManyTabs for Chrome
If you are a person who loves researching and opens up tabs after tabs, then "TooMany Tabs" is a must-have for you! This chrome extension helps you maintain your sanity and improves your browsing experience.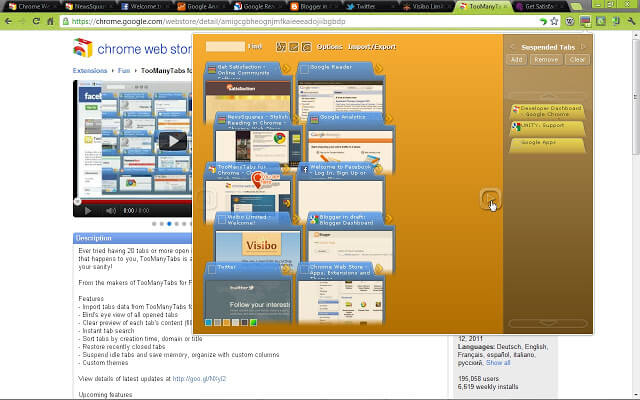 The above chrome extensions are a few of our favorites and we hope that it would become your favorite too! Please don't forget to put in your comment and feedback below.
In case you feel we have missed out any chrome extension which according to you should have been on the list, please do fill up the form. Till then, Happy Browsing!