Are you looking for a way to bring your Youtube Channel a level up? Well, if so then, you must be familiar with some youtube tools which can help boost your revenue as well as the audience!
With the sea change in technology, many people have picked up YouTube as a source of their additional income. This incredible international platform provides an excellent opportunity to showcase your talent while getting paid based on certain conditions.
Creating and posting videos is the basic trend, but to make your videos stand out, you need to upgrade and perform some modifications to your content. There are tons of tools available online which can help you achieve the desired results.
However, it becomes difficult to choose the right tool/editor to meet what you need. So, if you want to know which are the trending Youtube tools, browse through these options below!
1. Tubebuddy
Tubebuddy is a paid tool that can be availed from $9 to $49 per month based on the different needs. This browser extension helps you prepare content with ease by providing all essential features. It helps in the bulk promotion of the content, manages productivity, performs data research and video search engine optimization to grow your numbers significantly.
You can begin with its free version and if you find it working, opt for an upgraded one based on the features you require.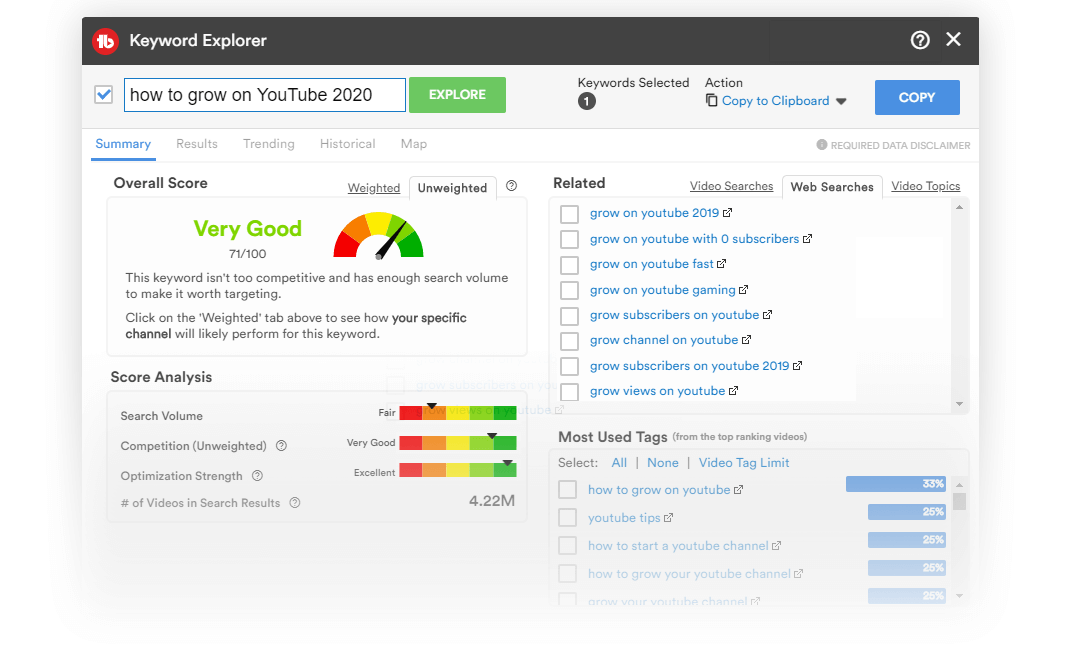 2. Filmora
Filmora is a known name in the world of editing software for Youtube videos. This versatile tool allows you to cut, trip, split the videos with additional features like add text, filters, music, or transition of the videos.
You can use a keyframing, audio equalizer, and background noise removal to improvise your videos and get the best out of them. It lets you compose by layering clips, wherein you can use about 100 media layers to curate attractive and unique videos with utmost ease.
With Filmora, you can overcome issues like camera shake, slow-mo, fisheye, etc to change the way your videos appear.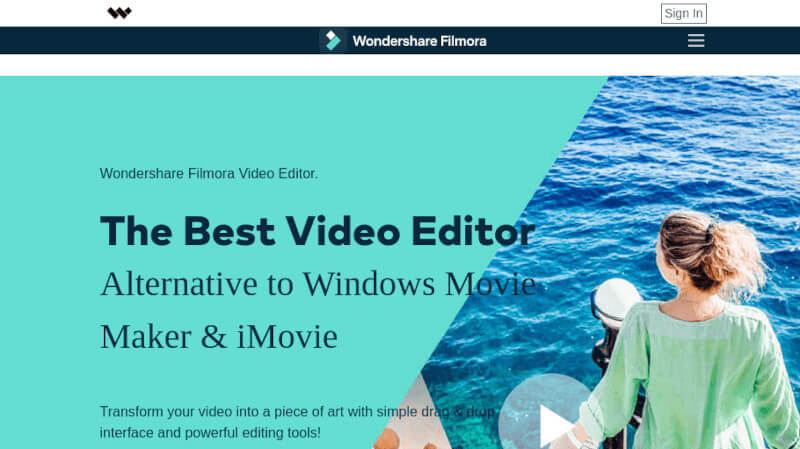 3. Smartzer
If you want an easy and efficient way to generate more revenue, don't forget to scan this tool. Smartzer lets the users create engaging content, perform detailed analysis, enhance engagements, monetize the platform, and much more.
This popular e-commerce tool features a user-centric interface for ease of use with the design surrounding the product's core element. The best part about this innovative tool is that it automatically optimizes your content to fit into the screen size it is supposed to be played on.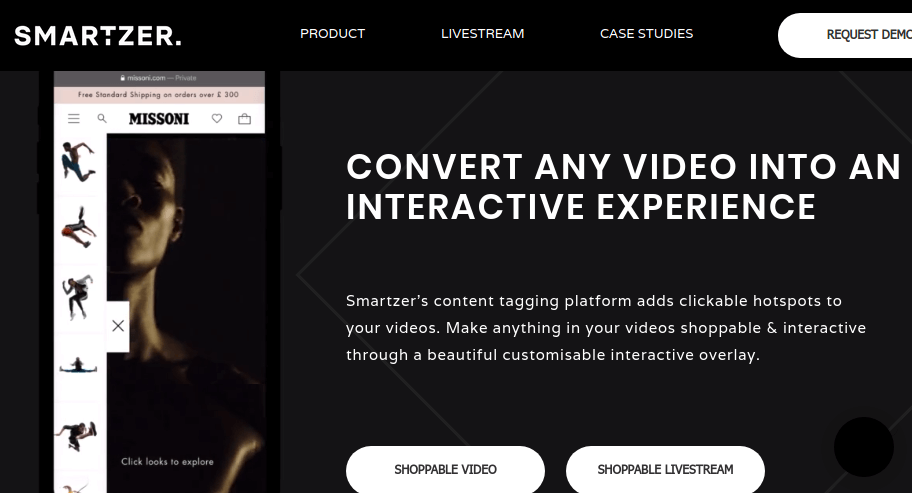 4. Keyword Tool
Keyword Tool is yet another interesting Youtube tool that helps in increasing the views on your videos. It lets you work on words and phrases in various languages and identifies difficult to figure out keyword ideas without any SEO tool. Moreover, this accurate and precise tool can be availed at no cost.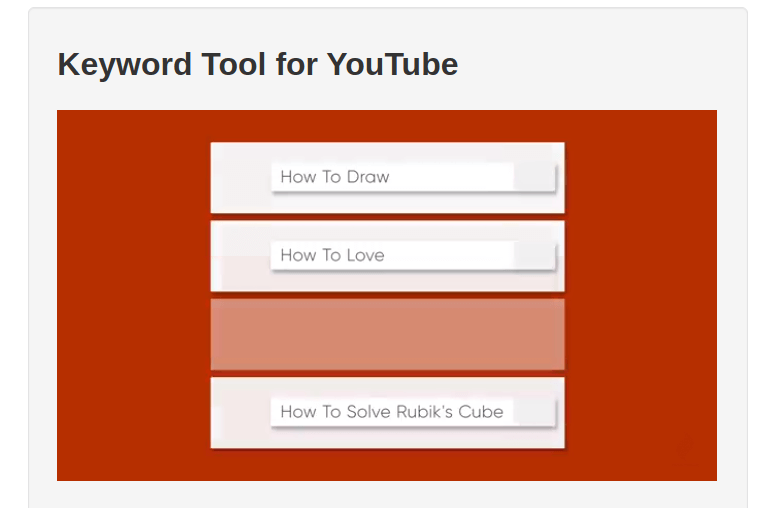 5. Camtasia
Camtasia is an excellent video editing tool by TechSmith which lets you record and edit videos like a pro for your youtube channel. Compatible with both Windows and Mac, this simple yet innovative tool can help you shoot endless videos with editing functionality.
It can be used for adding audios, music, filters, creating presentations and quizzes, etc. for your Youtube channel. You can start with the free version of this tool and later if you like it, upgrade to its premium version.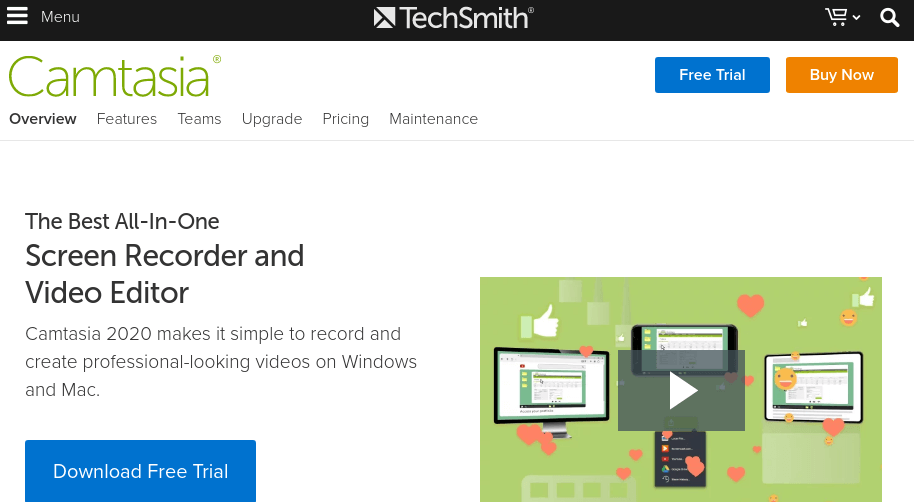 6. SEMrush
If you are searching for a one-stop solution for all your concerns related to social media, content creation, SEO, competitive research, and PPC, then SEMrush is what you need!
This dependable and popular Youtube tool also works as an analytical tool that provides an overview of the performance of your website. It features many added tools which can be used for estimating keyword difficulty, comparing competitive domains, etc.
It can be used for keyword analysis by creating a group of keywords in various segments depending on your topic; you can choose the most likable keyword to be saved in the keyword analyser. Besides, it helps in conducting site audits, track backlinks, get traffic insight, track social media performance, and so on.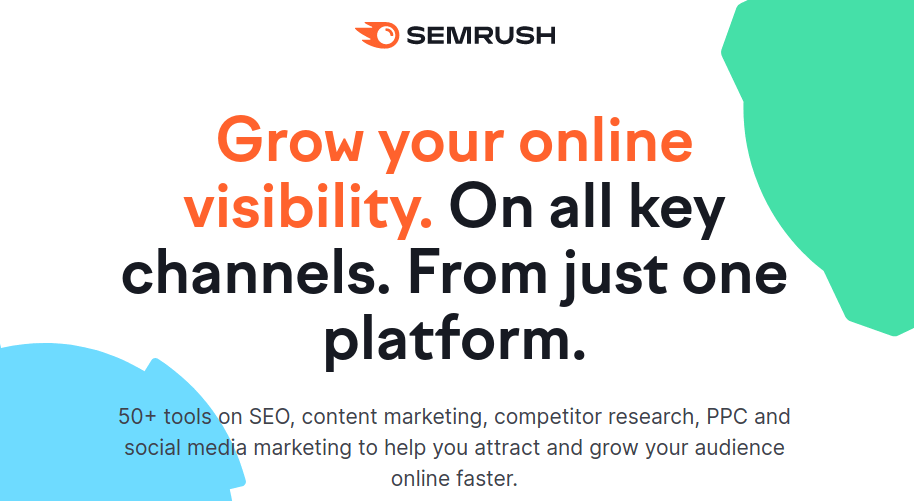 7. Headliner
The headliner tool lets you create Youtube videos at a blazing rate. This easy-to-use software lets you convert your content into animations, music, videos, gifs, and more. It also lets you export and shares the video to social media platforms with a click of a single button.
With Headliner, publish the whole episode ranging up to two hours long to let the world know via the added waveform. This comprehensive tool makes a great choice to keep the audience engaged. Besides, it works in compatibility with other social media platforms like Instagram, Twitter, Facebook, etc.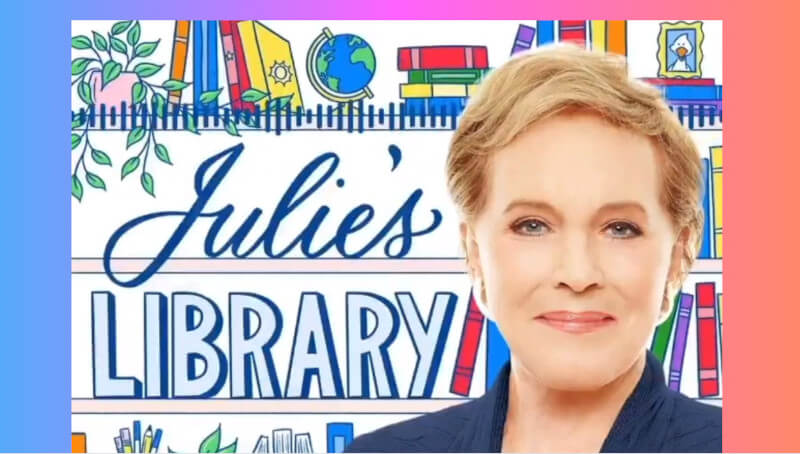 8. Vidiq
Vidiq an interactive tool for Youtubers can be a great way to expand your channel with lesser effort and in less time. This simple tool is equipped with all that you need to increase the rating of your channel. It lets you do a keyword search, increase productivity and perform analysis using its incredible features.
With Vidiq have a quick look at the performance of your channel without any need to log into other platforms. It caters to SEO and provides feedback about how your channel is performing while letting you fix the problem if any, then and there only. What's more? Vidiq analyzes your content and figures out the scores which your tag gets. Moreover, it recommends tags to work in your video visibility.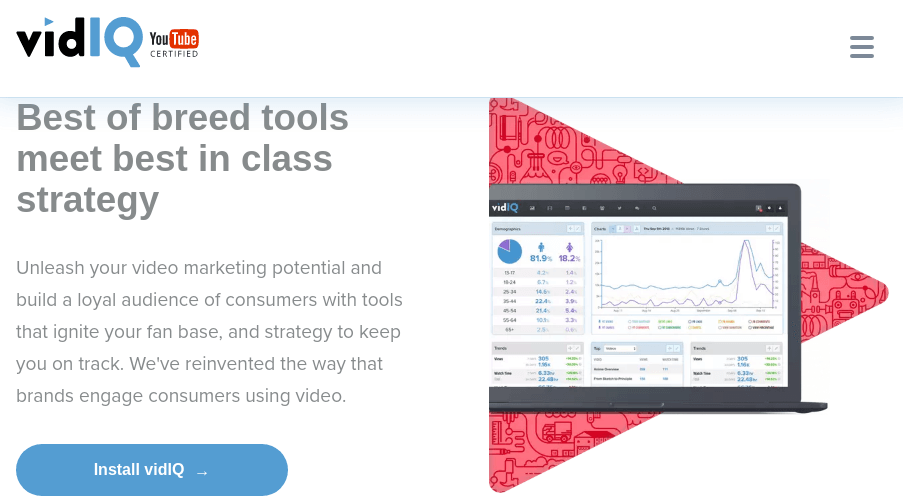 9. Youtube Studio
Well, the YouTube Studio editing app is YouTube's own video editing and multi-channel management tool. It works by letting you monitor the channel and its performance using filters, analytics, and responses to comments.
It gives notification about any important event regarding your content while letting you include thumbnail images, updates video details, schedule dates, monetizes settings, manages playlist and the list goes on.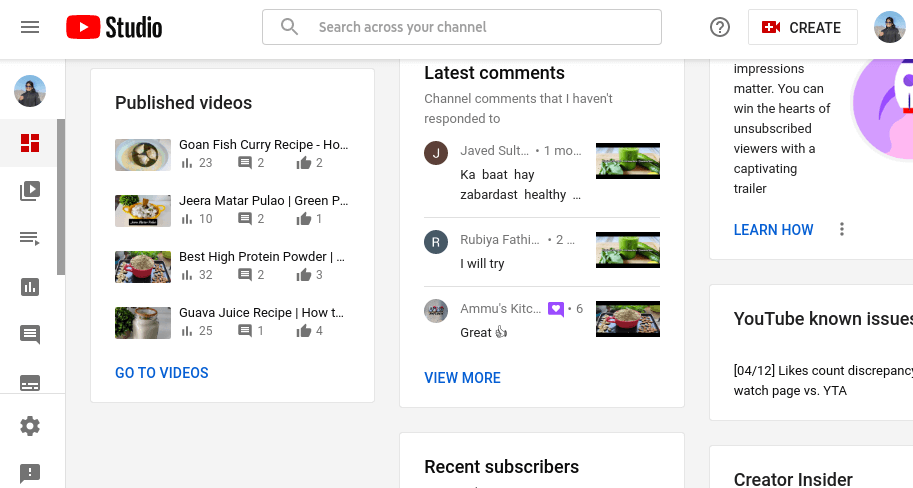 10. Canva
Create Youtube banners, posters, presentations, and more with Canva! This ultimate tool features loads of pre-built templates for readily use and customizations. These templates include both free and premium versions to make it easier for you in case you don't want to create banners. Whether you go for its freeware or the paid version, you will get equally amazing features in both.
It lets you make banners from the scratch by adding images of your choice. It additionally lets you customize with customization options so that you never miss out on creating appealing and catchy content using your creativity well.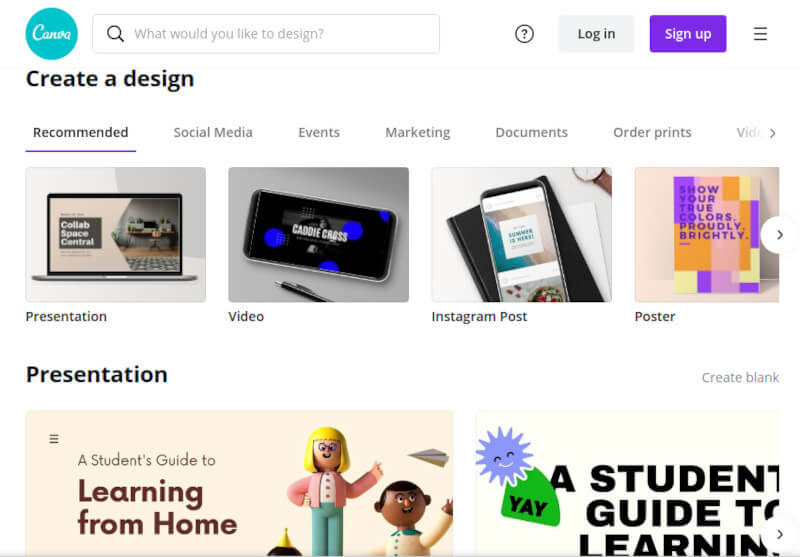 11. Adrev
If you get worried about your music with its valid license and permission, then you need Adrev! This copyright tool provides ownership to the music you create to earn money if it gets used by anyone else on their YouTube channel without permission or a valid license.
This tool works by monitoring and protecting your content all the time and if at all any deviation is caught, it digs down the source to help you get all the rights back. Plus, it helps in managing and strategizing your YouTube channel so that you can gain success and great profit.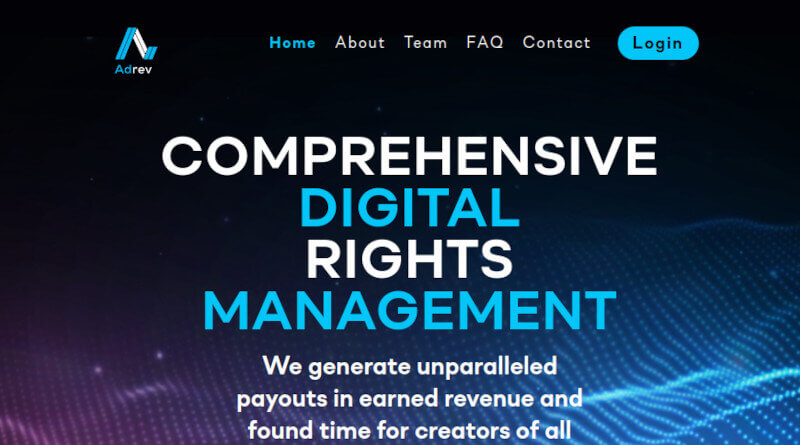 12. Trint
Nothing is better than Trint when it comes to transcripts. This potential analytical software does analysis and amplification of your content in searchable data, playing a huge role in SEO content enhancement. It is equipped with automated speech to text algos to create accurate transcripts. This simple-to-use software joins text to the actual/original audios and videos for you to verify and search if needed so that you can correct the transcript without leaving the editor.
Besides, it works flawlessly with a wide range of languages like English, Finnish, Polish, Swedish, Russian, European, Spanish, Italian, German, etc.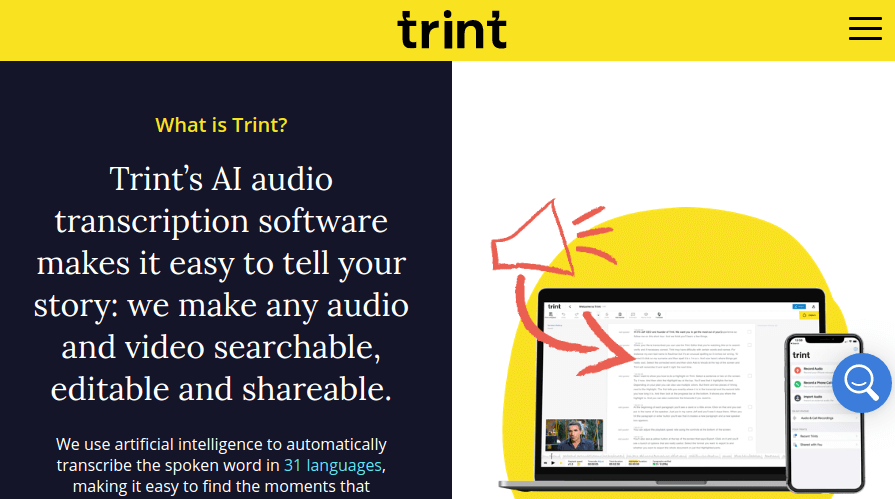 13. Freedom
Freedom Youtube editor tool gives you financial freedom by letting you grow your channel at a rapid rate. This tool works by publishing your videos across many social media platforms to connect and build a massive audience base. Apart from this, Freedom can be used for developing custom music, mobile games, and so on.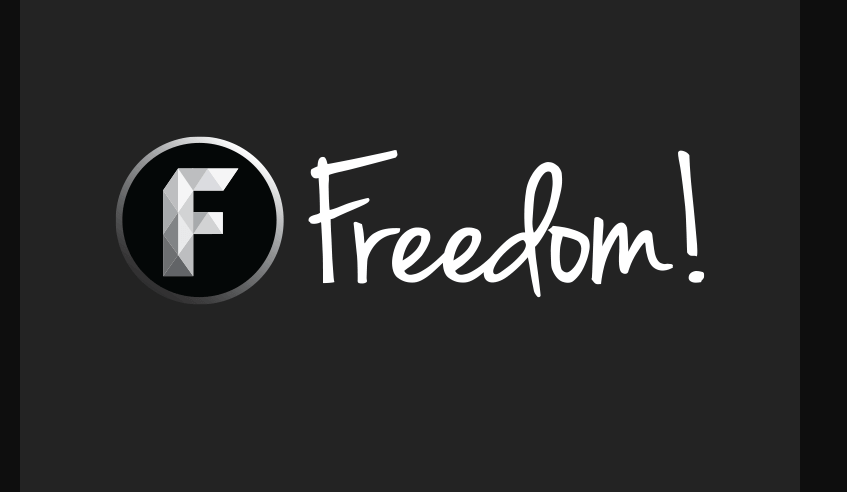 14. CDbaby
Earn money with CDbaby, every time your music gets features on another video. This amazing application lets you earn via social media platforms even if your music is used for a short span of five seconds. It helps in expanding your audience base, attract engagements and optimize content to make you earn from it. Interesting! Isn't it?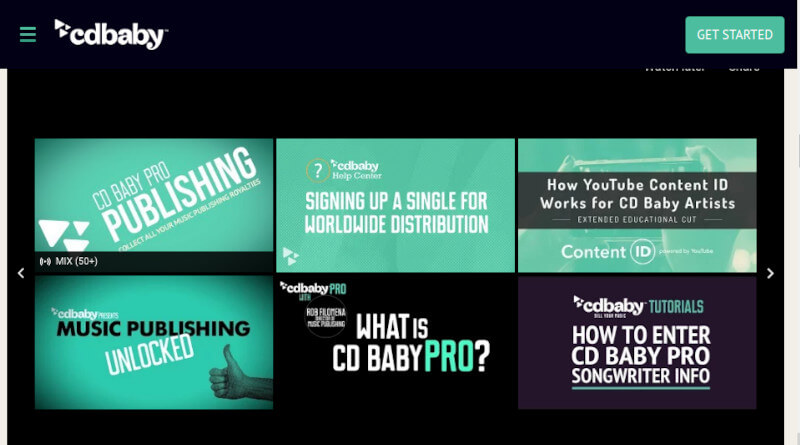 15. JTVdigital
JTVdigital software works like a blessing for anyone in the music field. It lets you sell your music and earn some bucks every time it's been used for a YouTube upload. This fantastic and smart tool allows you to monetize your songs after they are released while getting the royalty for every upload your music gets.
All you need to do is to choose a song you want to monetize with your content ID and then this ID begets used to track your music every time it's been used. It also offers royalty which gets displayed on the sales balances.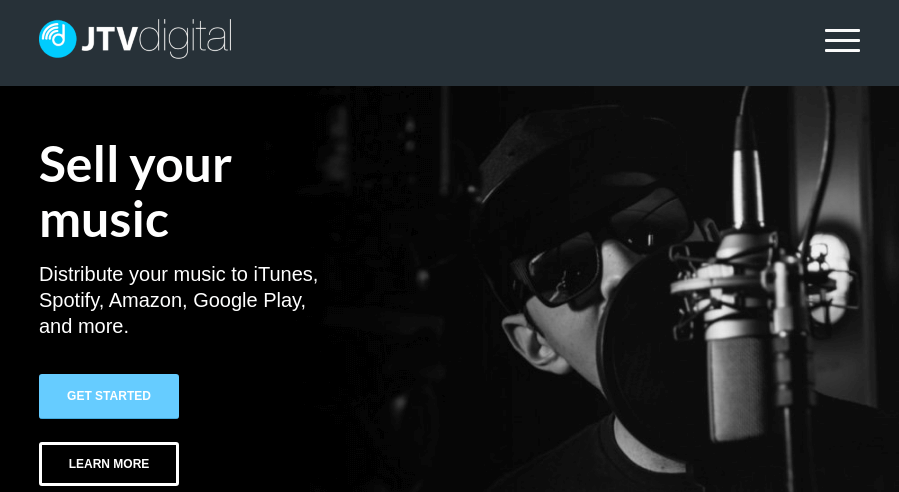 16. Hippo Video
This is another interesting YouTube tool that cannot be missed. With Hippo Video, you get to perform video hosting, personalized video campaigns, video selling, and so on. This app lets you connect with the customers and users to pass on the accurate message and promote your brand.
It works by collecting data and video testimonies from users and then posting them on your website, which also works in engaging the users. With this tool, you can monitor and track your video's performance and work towards getting good benefits while ensuring rapid lead generation with videos.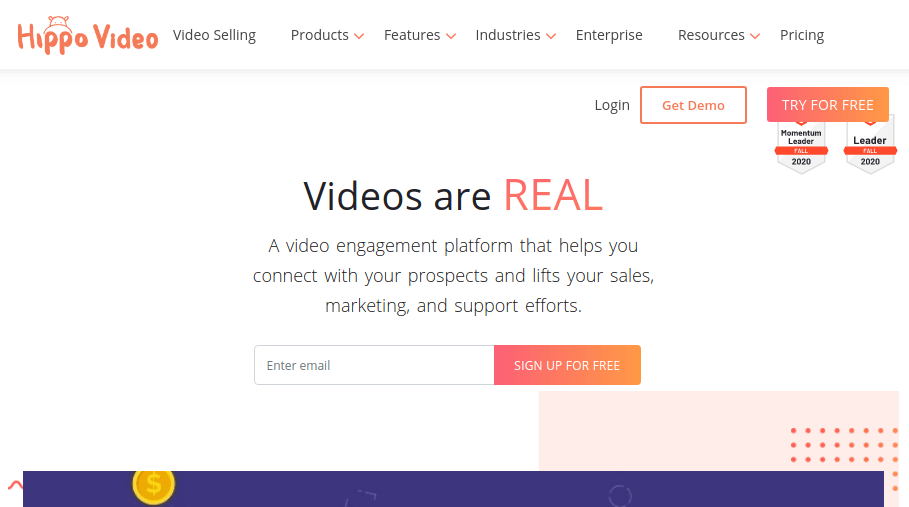 17. Cameleon Live
Cameleon Live lets you seamlessly stream live content on YouTube and Facebook simultaneously. This amazing app allows you to start a live video and turn on/off the network on the fly. Broadcast on social networks and RTMP media servers using any configuration and compilation via Windows or Mac.
It additionally lets you perform multi-camera streaming by connecting all the cameras, irrespective of their brand or model. Whereas for Apple devices, this tool is free and for Windows, it can be availed at just $10.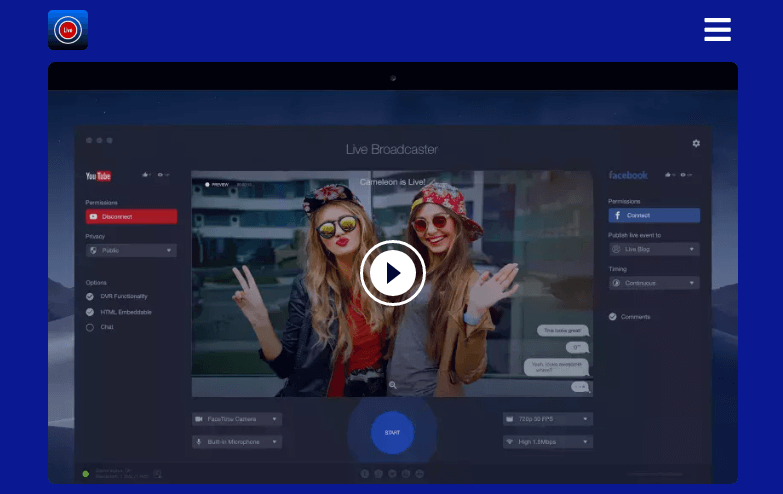 18. Vidooly
If you are looking for some performance-packed tool, check Vidooly out! This performance measurement tool lets you monitor your audience's behavior across major platforms. It offers accurate information about various aspects such as content trends, genres, and audience interest.
It helps you create better content by gathering reviews while its monthly ranking and reports also get accepted by the advertising industry and media platforms. The big giants like Fine Brother, Mindshare, TVF, OML, WebTV Asia, etc. trust this app to get benefits from their end-to-end solutions to grow and succeed.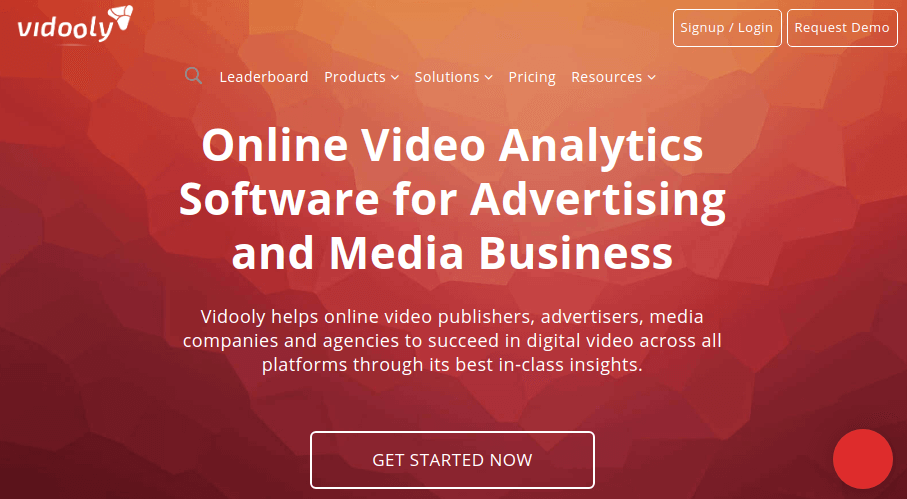 19. Hootsuite
Take some pressure off your shoulder with Hootsuite by saving time and enhancing productivity. This Youtube app lets you schedule and shares your videos across various social media networks. This secure network helps in maintaining multiple YouTube accounts without any risk of password exposure.
Besides, it allows you to monitor your activities alongside comments, teammates, and shares high fives. This app helps in measuring subscriber's growth rate, analyzing engagements, and pinpoint traffic sources using the Channelview Insight app.
Hootsuite is a great choice for engaging your audience and expanding your business. You can also install its mobile app to respond to comments any time you want.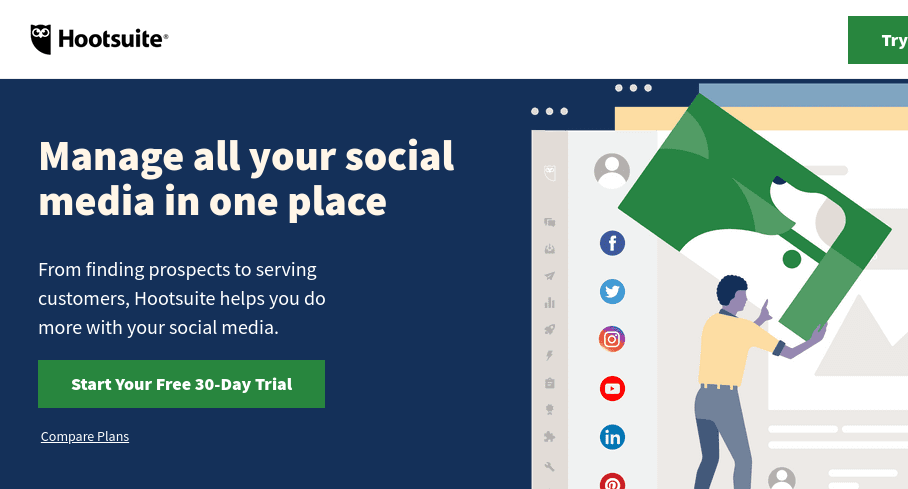 20. Premium Beat
Get top-quality music and sound effects for your upcoming and old media projects like apps, videos, games, films, and more with the Premium Beat app. This simple app provides royalty-free music stock to offer you an environment of production houses.
It works by browsing the tracks, previewing them, and then purchasing a license online using your bank details via Paypal or credit card. After which, the music will be downloaded instantly. Its license works worldwide and valid in perpetuity.
So, make your project extraordinary by putting copyright issues in hindsight followed by choosing a license for yourself.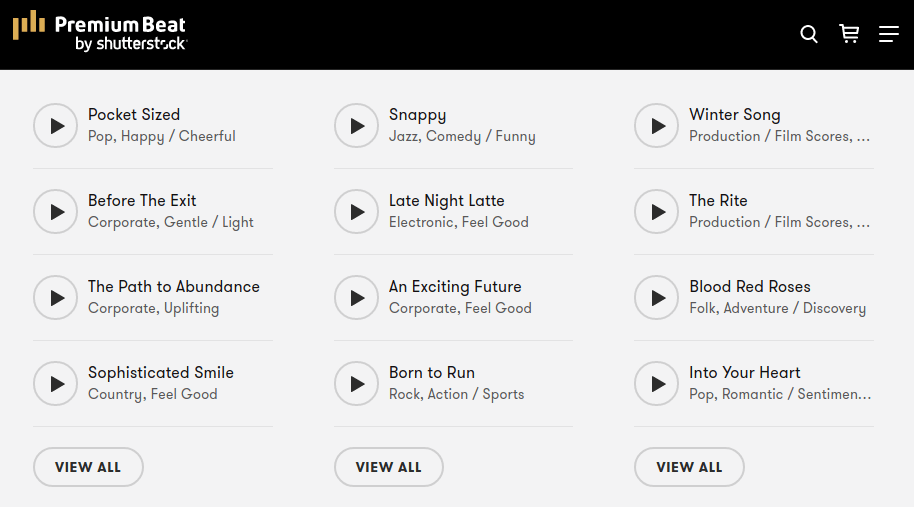 Conclusion
Listed above are some of the best YouTube tools to take your channel name a step ahead. So, wait no more and check out the tools now to expand your audience and witness extreme growth!