Facebook is the most popular social media platform today with an all-time high statistic of 2.5 billion active users every month. What started as a humble university project has now made its owners some of the richest men in the world after making its way into the hearts of children and adults alike.
It is no news that the social media platform is home to tons of media content ranging from business profiles and artist pages all the way to news posts, groups, virtual meetups for NGOs, etc.
It allows a lot more text than its Twitter counterpart, however, they both share the lack of a built-in option to download video content directly. The other article was about downloading videos from Twitter and Instagram and this one is about downloading videos from Facebook and my tool of choice is FBDownloader.
Download Videos from Facebook using FBDownloader
FBDownloader is a website that allows users to download videos from Facebook to their devices quickly and easily and without the need for extra software.
Here are the steps involved:
Open Facebook in the mobile app or web browser.
Right-click and select "Copy" to copy the video's URL (press and hold on mobile).
Paste the link in the URL field on .FBDdownloader and click 'Go'.
Right-click on the video file in the format of your choice and click 'Save As".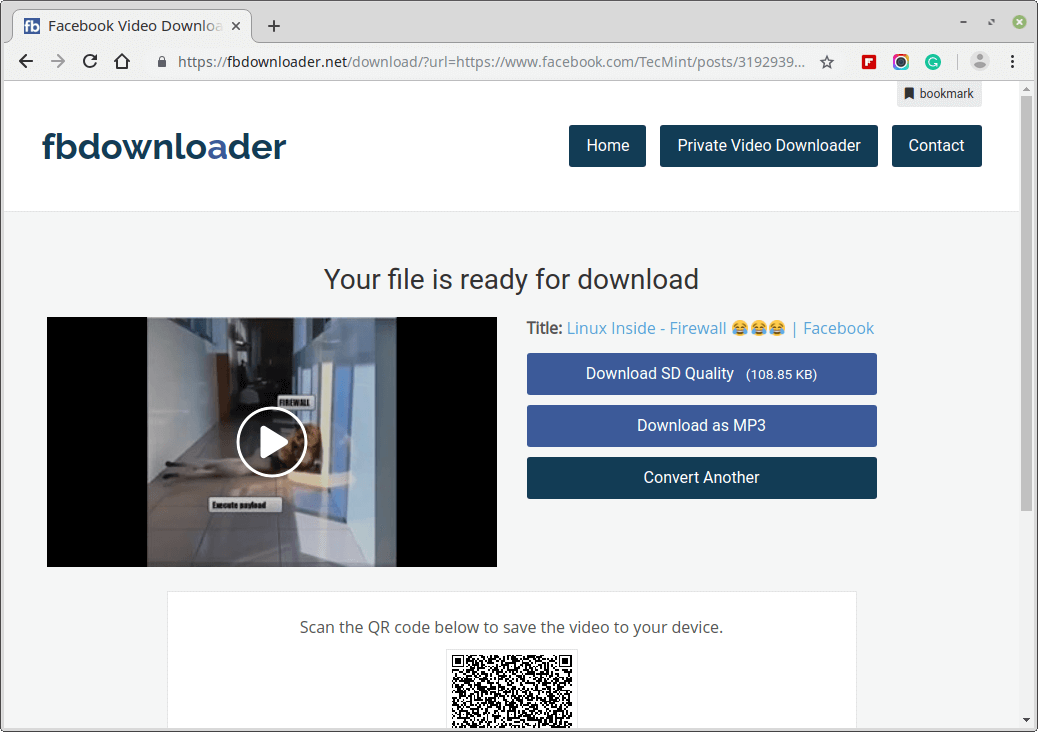 That's all. The video will be downloaded to your default downloads folder and you can confirm this by pressing Shift + Command + J on a Mac, CTRL + J on Windows/Linux. If you're using a mobile phone then navigate to your downloads folder.
FBDownloader works for only public videos on Facebook. If the videos you're interested in downloading are private then use the version of FBDownloader for private videos here. The steps are the same.
You could choose to download a dedicated application for downloading Facebook videos from the app store but why would you want to do that when you can easily do that in your browser? Either way, it's your cup of tea.
Have you seen our article on 20 Free Ways to Download Videos from The Internet? Share your thoughts with us in the comments section below.