At one point, apps for ambient sounds became an internet sensation because soothing music has been known to help people concentrate. Apparently, with the right type of sound in your ears, you will be able to concentrate enough to solve that programming challenge; stubborn logo letter spacing problem; or figure out a way to pitch your product concept to listeners.
Personally, ambient noises like thunder and rain help me to write horror fiction. It might help you figure out the bug in your programming structure. Whatever such sounds will help you to figure them out for yourself but I can provide you with an app dedicated for that purpose.
ANoise is a dedicated integrated ambient noise player application for your Linux desktop. It aims to help you relax during your spare time and to increase your concentration during your working hours.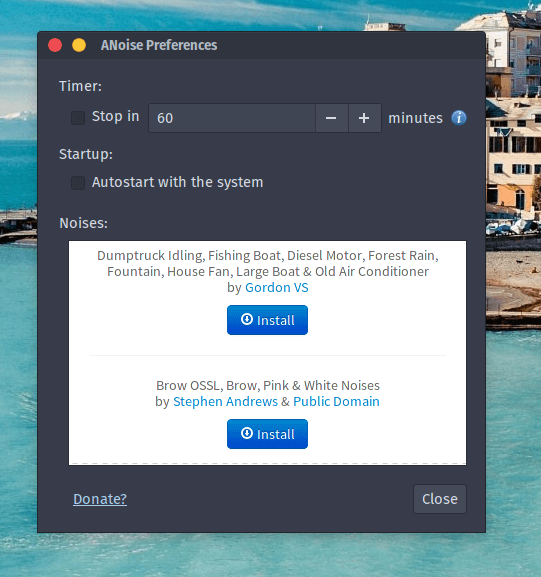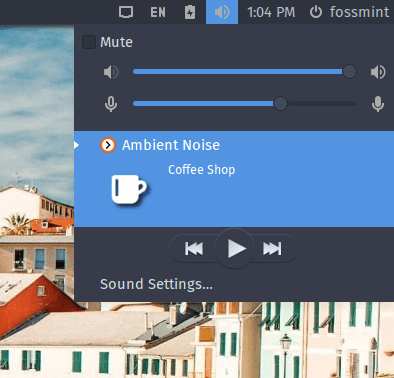 Features in ANoise
ANoise's purpose is to bring ambient sounds to your desktop while looking elegant and offering a seamless integration.
Unity integration
Lightweight service with RAM usage =132KiB
A minimal and intuitive UI and controls
An app indicator
Offline activity
Various sound options including Fire, Forest, Coffee Shop, Rain, Sea, etc.
Support for custom sounds in OGG, MP3, and WAV formats
Apart from being able to add custom noises to the ~/ANoise or ~/.ANoise folder, you can download and install community-created sounds from the app's website.
Installing ANoise is easy via PPA, just enter the following commands into your terminal:

$ sudo add-apt-repository ppa:costales/anoise
$ sudo apt-get update
$ sudo apt-get install anoise

Do you listen to ambient sounds to help you relax and do you have an app for that? Some people just use YouTube but hey, what about when you're offline? Give ANoise a try and share with us your approval rating in the comments below.