Wanna make your twitter experience better? Want to know all about retweets or most liked tweets? Looking forward to canceling ceaseless noise? Well, we have it all here, the below listed amazing free twitter tools will help you make your twitter experience better as they are housed with mountains of insights and shortcuts.
Twitter is a platform for the freshest and top listed posts however, it becomes difficult to search for those great posts and viral threats at times. But, these free twitter tools are here to cut noise and help you look for the best content that is worth reading on a social network.
1. FollowFly – Social Media Aggregator
FollowFly offers the simplest way to find the most liked and most-retweeted posts. All you need to do is to use @ to search for any user handle. On doing so, you will be able to get to the user's timeline and filter the posts by most tweeted, most liked and top posts, etc.
Besides, you do not even need the user's complete history, simply go back a week, month, or year at the max. What's more? You can also access your account with FollowFly to browse your timeline. Sort your tweets based upon most liked and most retweets rather than using twitter's most recent option.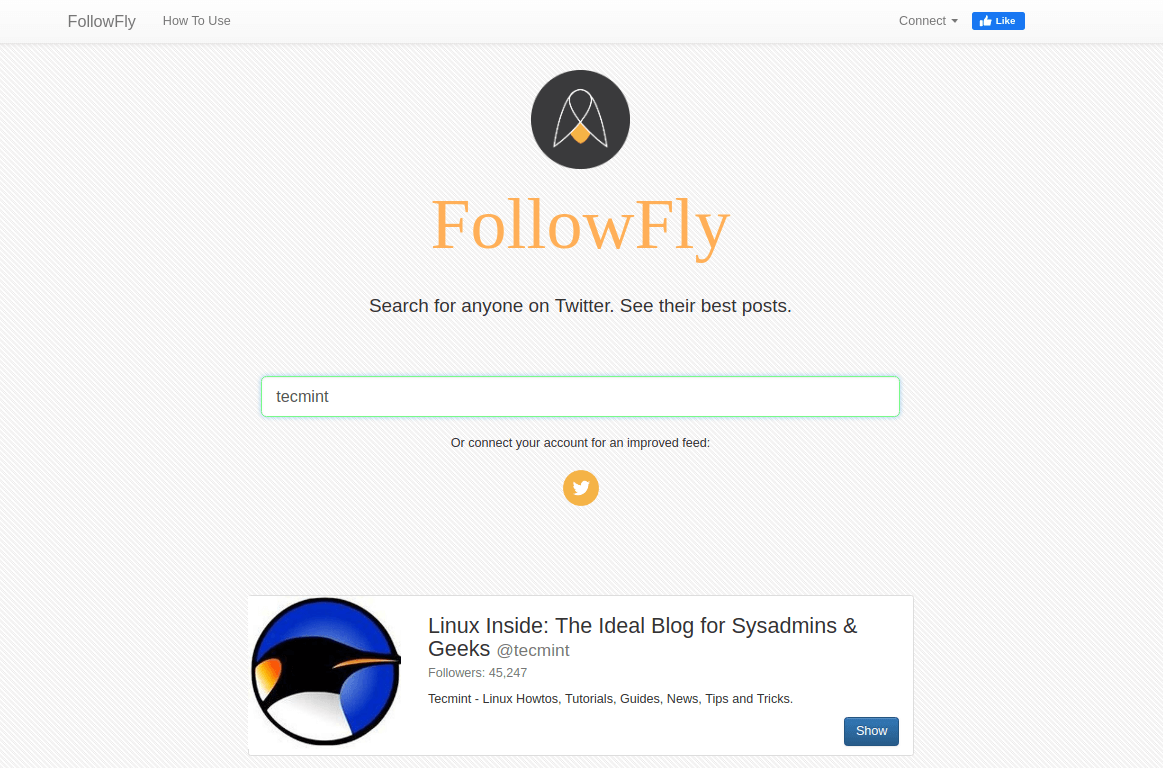 2. ThreadCache – Discover Interesting Twitter Threads
ThreadCache is another amazing free twitter tool that helps you find the twitter threads that are with reading. The default story option displays the fresh and viral threads on Twitter depending upon the user's choice or recommendation.
You can also filter your interest or categories such as business, animals, life, health, politics, news, design, and so on. This tool comes with a keywords search bar and the ability to submit any interesting thread to the directory.
Just press the "read" button on any thread of your choice to read all about it. Additionally, you can connect ThreadCache with Threader or Thread Reader for a better experience and to discover the best tweets.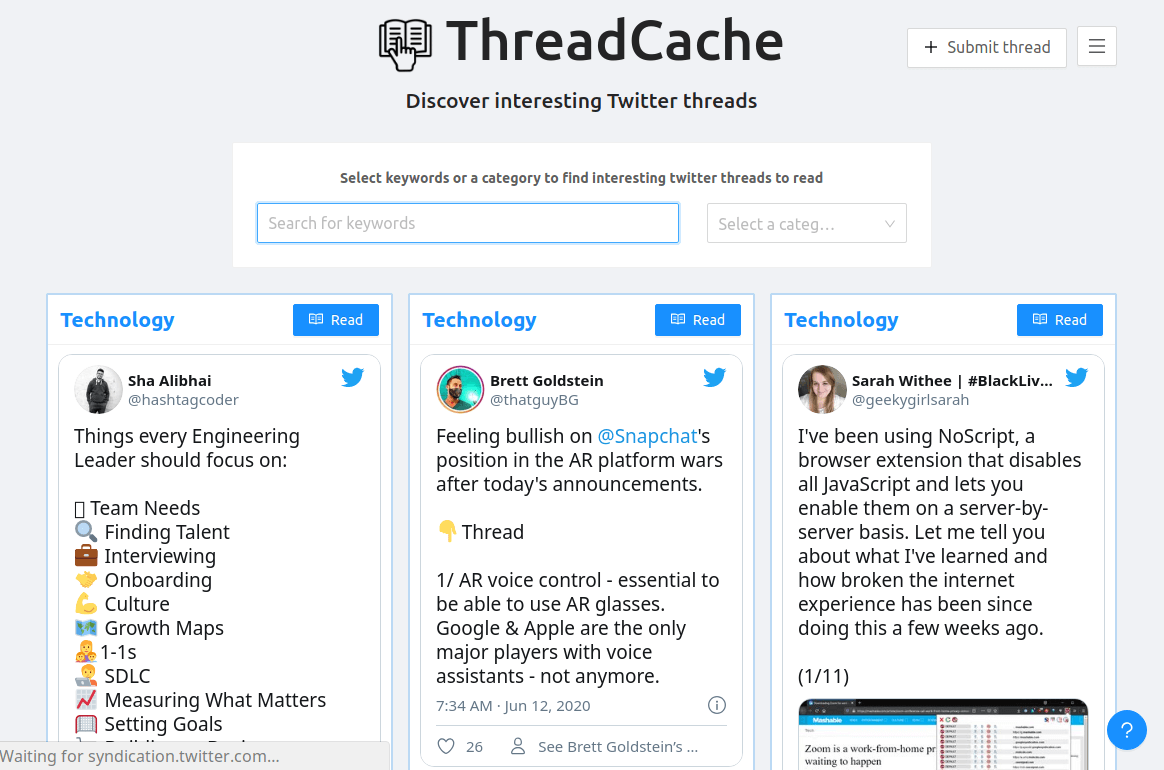 3. AffiniTweet – Show Twitter Statistics and More
Find insights using your twitter account by signing in to Affinitweet which helps you discover all that you never expected to find out.
This free site is your complete insight tour operator which will keep you occupied with the latest happening and reads. This tool lets you test:
Famous Followers: From the people who follow you and who have the most followers?
Friendships: Check the connection between you and a Twitter friend of yours.
Top friends: Your best friends lately on Twitter?
Valentine: One person you're most connected to?
Secret Crush: That one person most connected to you on Twitter?
Hidden Twin: One who is most like you on Twitter?
Stolen Kiss: One who wants to steal a kiss from you?
First to Follow: Compare your account to another account to find who is following whom?
Common Friends: Who are a common follower of you and your twitter friend?
Tweet Rate: Compare your tweet frequency with others.
May Day: Find your best bouquet for this year?
Halloween Duo: Who will you be afraid of this year?
Emoji Mood: Which is the emojis you tweet the most?
Note: Affinitweet will publish the result of any test that you take. Therefore, make sure that you have disabled that option if you don't want that result to be on your timeline.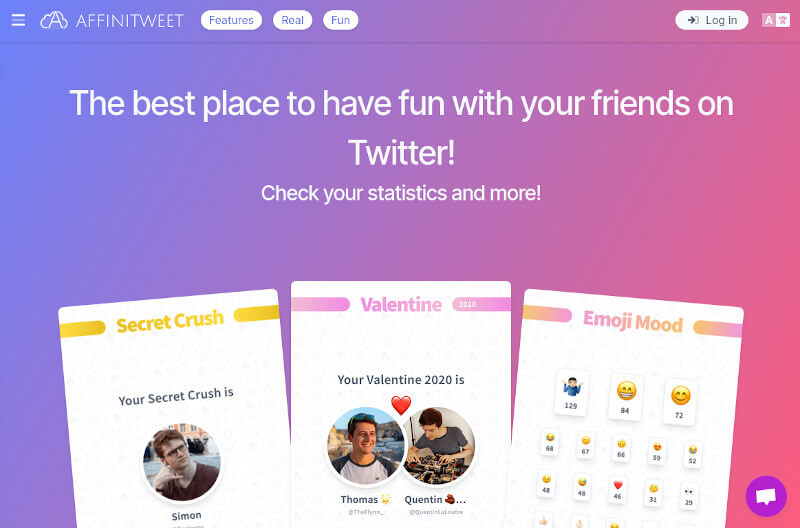 4. Less Noise – Show Most Frequently Posting Twitter Users
Have you had enough of too many tweets? Wanna put off those people who tweet too much or too often? Then log in to Less Noise! With Less Noise, you can find the latest and most frequently tweeted posts from the users who follow you.
This tool brings you the name of the user and their average tweets a day, represented in a list from the "noisiest" to least noisy tweets. Simply open that user name and mute their overwhelming tweets.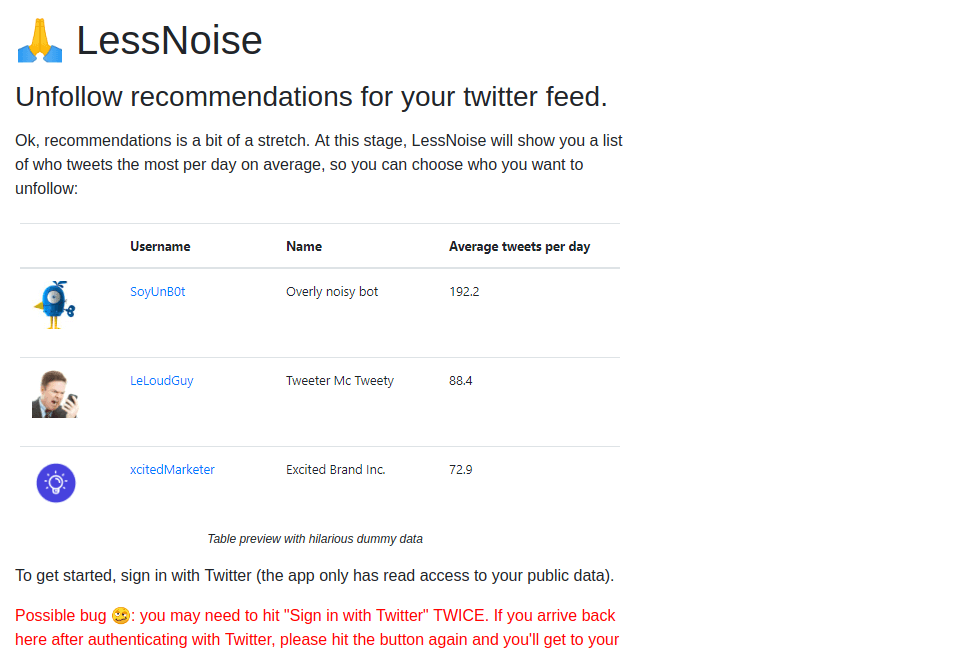 5. Secateur – Temporarily Block or Mute a Twitter Account
Secateur is a wonderful platform to eliminate or block some accounts and all the followers of those accounts so that you don't have to see any of their messages, tweets, and mentions, etc. With Secateur, you can mute any account for any period till forever.
Besides, you can choose to block or mute the followers of that particular account to stay away from clutter. By default, this tool will block your other followers but you can give access to your followers by whitelisting them so that you are still connected with your other followers.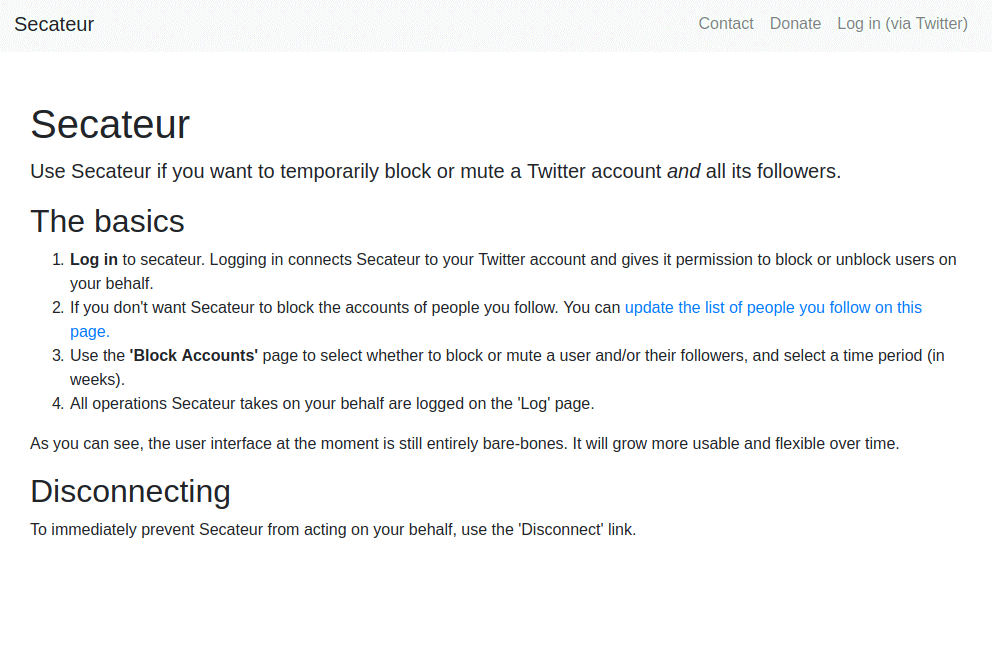 6. @this_vid – Download Twitter Videos and GIFs
This_vid gives you an option to download any video from a twitter account and keep it saved. Just follow the account to download a video and respond to the tweet with the mention "@this_vid! After a minute of doing so, you will get a link to download the video. All the downloaded videos get saved on the thisVid's website in MP4 format.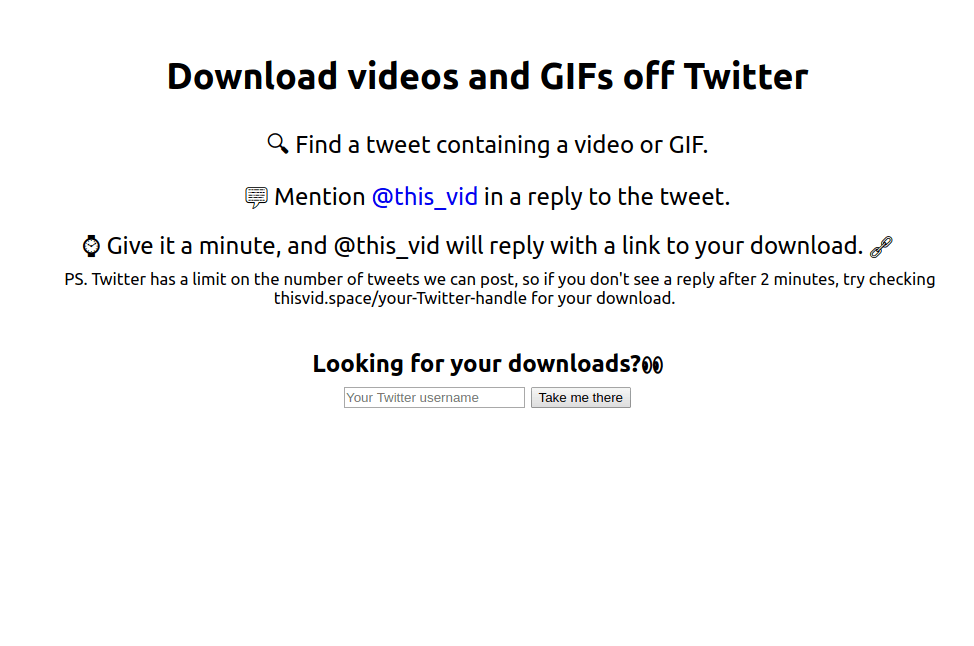 Summary:
Making your twitter experience better is not a big deal with these helpful and great tools. Keep away from unwanted traffic and know all about retweets and the most liked tweets easily with this list of free twitter tools to discover insights, analytics, and shortcuts!