Netflix has gained immense popularity and that's why it eliminates the need for an introduction! It houses endless genres of movies and TV series to let you binge-watch one after another in a row.
If you are a Netflix fan and fix your spot on the couch every night to hog on to series then you must know that you can continue watching your favorite movie or show uninterrupted.
Yes, whether you are planning a long leisure trip or just require a sneak-peak in between a hectic day, with the downloads of your favorite series or movie, you can do it all without buffering and anytime you want.
[ You might also like: Netflix Alternatives for Online Streaming with Free Trials ]
This post will walk you through the steps to download your favorite Netflix movies and TV shows, which you can enjoy offline via your Windows and Android device.
Download Netflix Series or Movies on Android/iOS
At the onset, ensure that you have downloaded the latest Netflix version on your Android device as with every update, you get new features and titles for ease of navigation for the users. Moreover, your Android device must be at least Android version 4.4.2 or above to run the app.
Therefore, check all these prerequisites. Also, if you are an iOS user, then your iPad, iPhone, or iPod touch must be iOS 9 or above. The steps for downloading are more or less the same in the case of Android and iOS.
1. From your device, open the Netflix app and then go to the menu by navigating to the three horizontal lines located at the top right side of the screen. Now, go to "available for download" to check the shows and movies that can be viewed offline.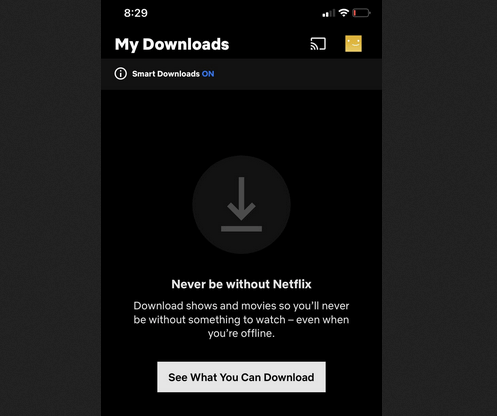 2. After this, select the show you want to download by clicking on the download option located after the share option. You cannot download all the shows as streaming licenses might be available for a couple of them only.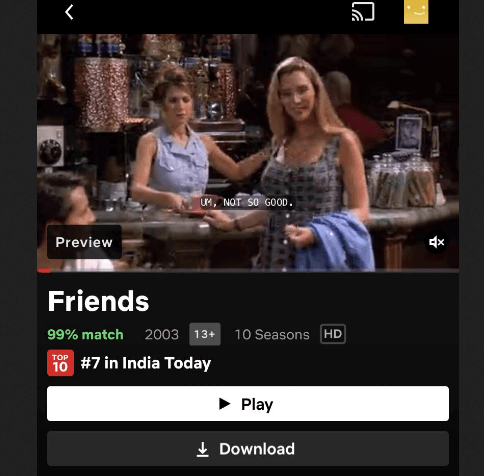 3. Lastly, click on My Downloads to view the downloaded movies or shows.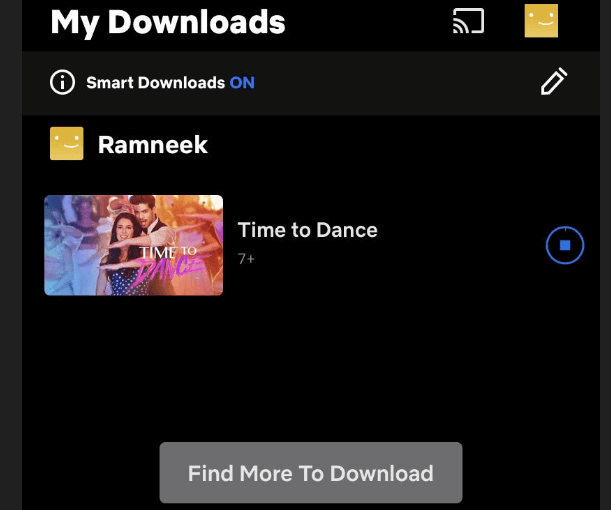 [ You might also like: Hypnotix: A New IPTV Streaming App for Watching Live TV, Movies and Series ]
Download Netflix Series or Shows on Windows
1. Go to the Microsoft Store from your Windows device and install the Netflix official app as Netflix doesn't support an offline viewing option on a browser. After successful download and installation, sign up for the app and let it automatically update.
2. Now, navigate to the menu and select the video quality you prefer from the below Downloads based on your plan.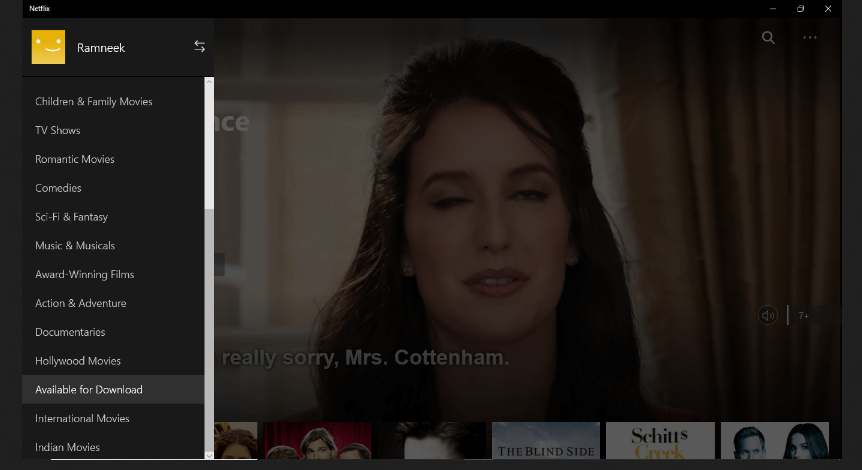 3. At last, look for the shows that can be downloaded offline and then click on the download to start downloading.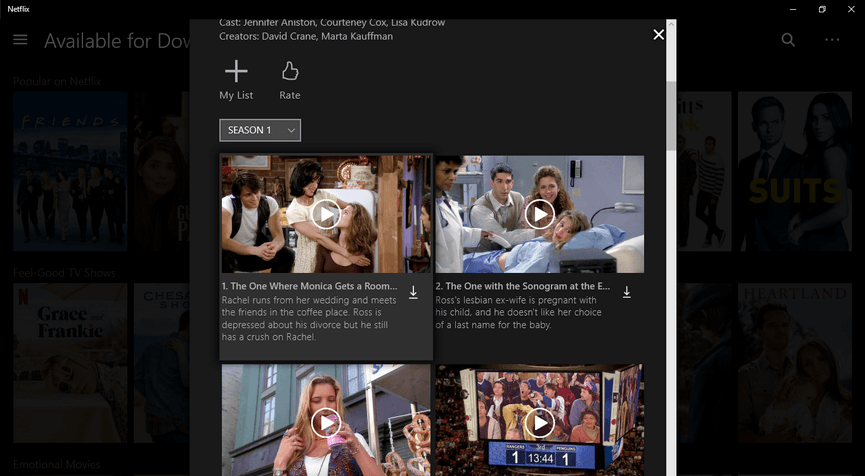 How to Download Netflix on Amazon Fire Devices
You can also choose to download your favorite Netflix shows and movies on an Amazon firestick and for the same, you need Fire OS 4.0 or above. You can download Netflix from the Amazon app store and then follow the same procedure as iOS or Android to download shows.
However, in this case, you must have an internet connection to broadcast Netflix and there is no offline option.
[ You might also like: Best Free Movie & TV Show Streaming Sites ]
Install Netflix on Amazon Fire Stick
1. Navigate to the home screen and go to Apps followed by Store and then type Netflix in the search box.
2. Now, install the Netflix app.
3. After this, launch the app and input your Netflix login credentials or create a new account.
4. Now, enjoy your favorite Netflix shows on Amazon Fire Stick!
Conclusion
Netflix shows and movies can seamlessly be downloaded on your mobile or computer device using the above given simple steps and if you wish to watch your favorite shows or movies on Amazon Fire Stick, you can also do the same with the procedure explained above!