Android is the world's most popular mobile Operating System and while the bad news is that it is also the most targetted OS by trojans, malware, etc. the good news is that there are thousands of security applications you can choose from to keep all of your devices safe. In fact, no one has an excuse for using a vulnerable device in 2019.
I covered the 15 Best Security Tools You Should Have on Linux not too long ago and today, I bring you a list of the 5 Best Antivirus apps for Android Devices That You Should Have in 2019.
1. Clean Master – Antivirus, Applock & Cleaner
Clean Master is arguably the best optimization tool with space cleaner and antivirus capabilities with 1 billion + installs!
You can use it to clean junk files and free up space, protect your devices from trojans and malware, make your phone faster by managing RAM, cool down your CPU to prolong your battery life, and protect your privacy on any Wi-Fi – all via a modern, eye candy User Interface.
Clean Master couples its Antivirus and optimization features with an app locker which works as a vault for passwording selected apps to prevent privacy bridges.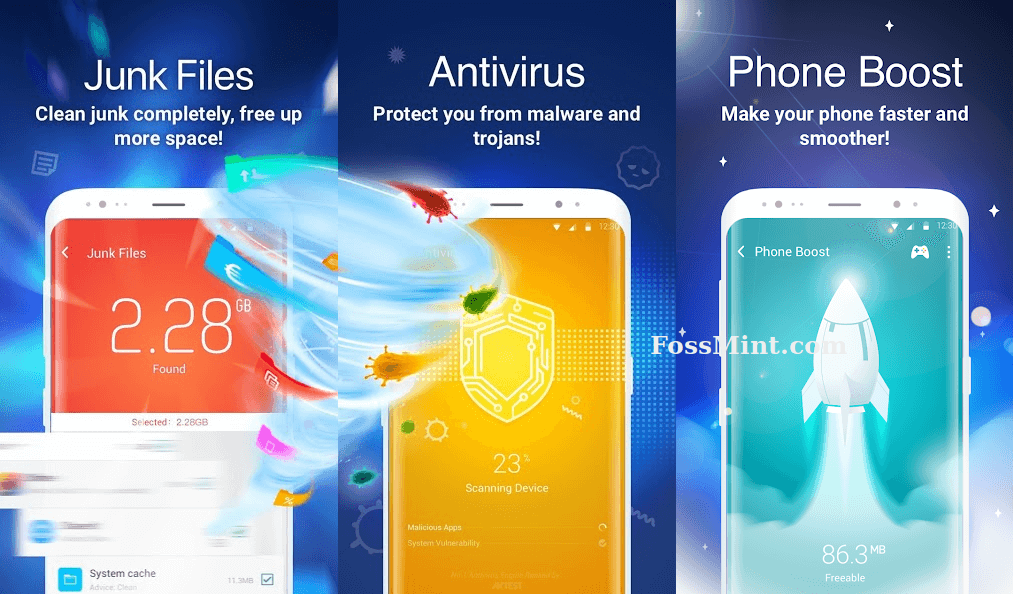 2. Security Master – Antivirus, VPN, AppLock, Booster
Security Master is an intelligent diagnostic app that ships with a junk cleaner, battery saver, CPU cooler, phone booster, an app locker, and antivirus with 500 million+ installs.
It also features a beautiful UI and it runs in the background to protect your privacy on any WiFi network, hide notification previews, and sound an alarm when someone tries to steal your phone.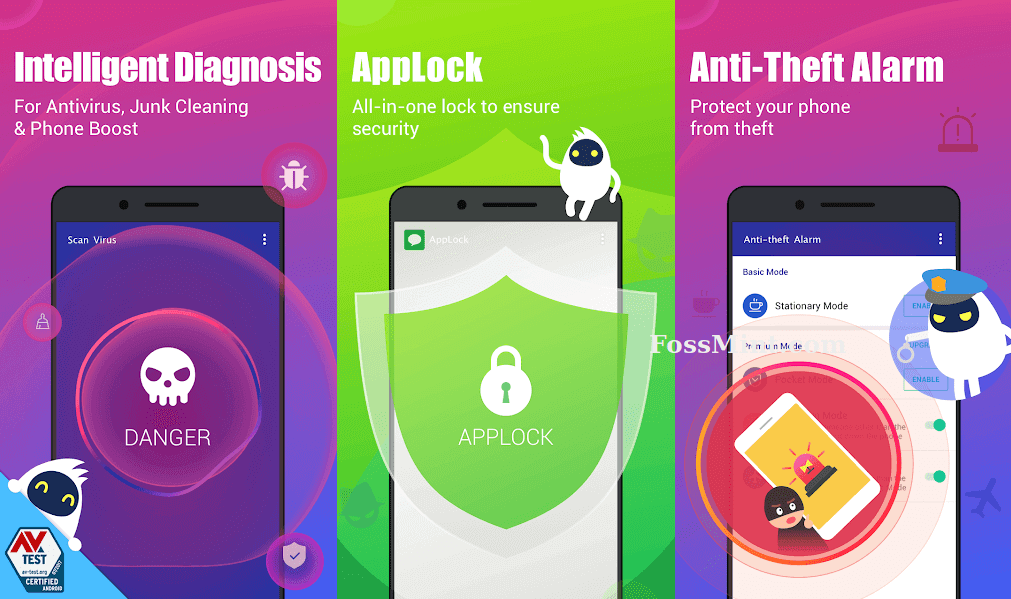 3. Anti-virus Dr.Web Light
Anti-virus Dr.Web Light is a memory-friendly antivirus and anti-malware app that enables you to perform quick, full, and custom system scans of files and folders. It implements a SpIDer Guard monitor which performs smart scans on I/O processes to maintain the integrity of your device.
It has a clean, regular Android UI compared to the other titles on the list and has successfully acquired 100 million+ installs. Anti-virus Dr.Web Light cross-checks every file in your system against its malware, spyware, and antivirus databases and it automatically quarantines any files it is not familiar with for inspection.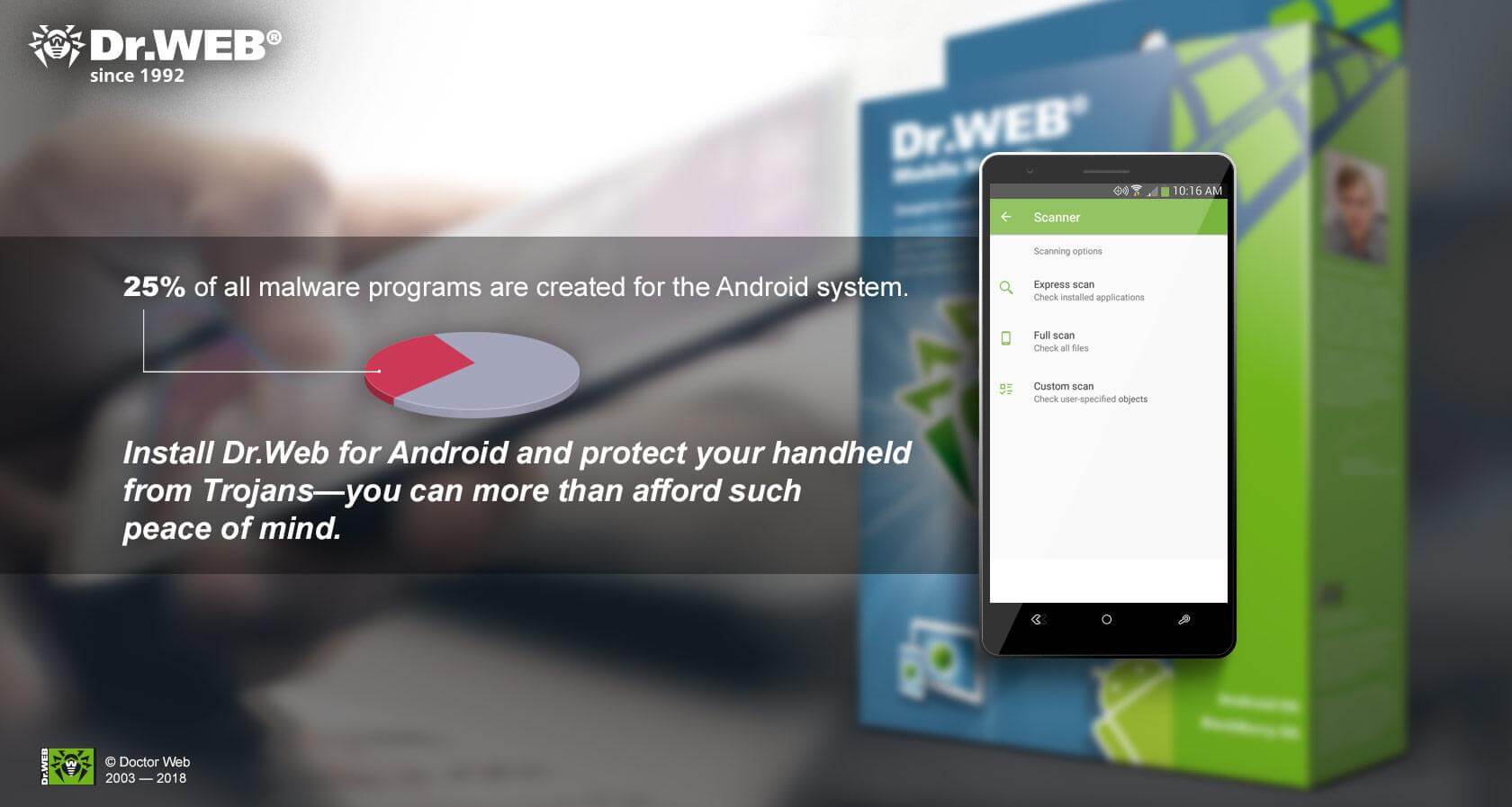 4. 360 Security – Free Antivirus, Booster, Cleaner
360 Security is trusted by 200 million+ users around the world to keep their mobile devices private, running smoothly, and cool.
It packs a speed booster, antivirus, antimalware, junk cleaner, battery saver, and background app optimizer into a single memory-friendly app with a clean User Interface.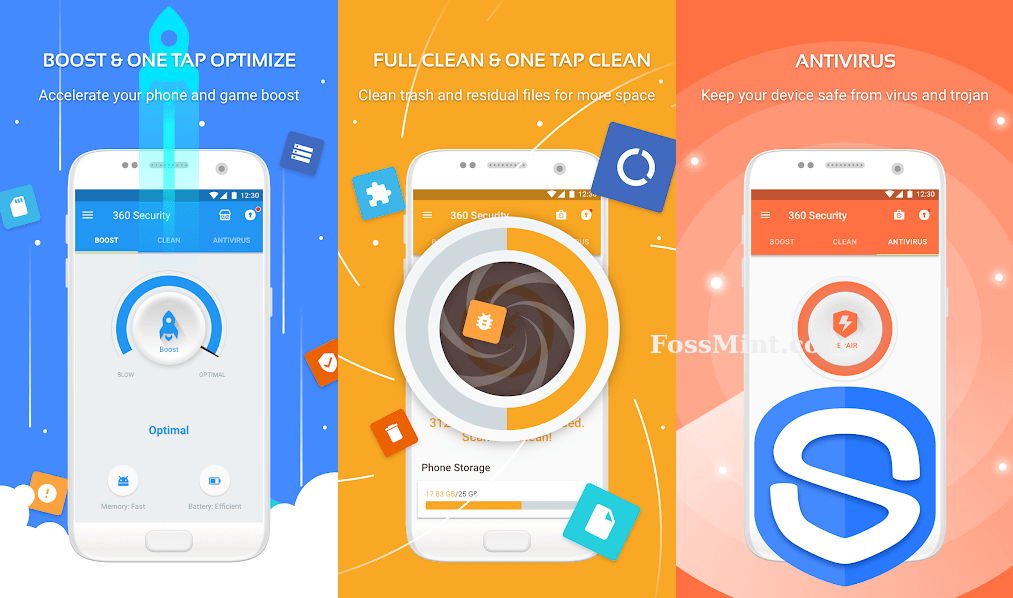 5. Antivirus Free 2019 – Scan & Remove Virus, Cleaner
Antivirus Free 2019 is a robust security app for Android packaged to contain an antivirus, a virus cleaner, junk cleaner, app locker, battery saver, and speed booster.
You can use it to keep track of who snoops on your phone, lock applications away from prying eyes, and keep your phone running smoothly.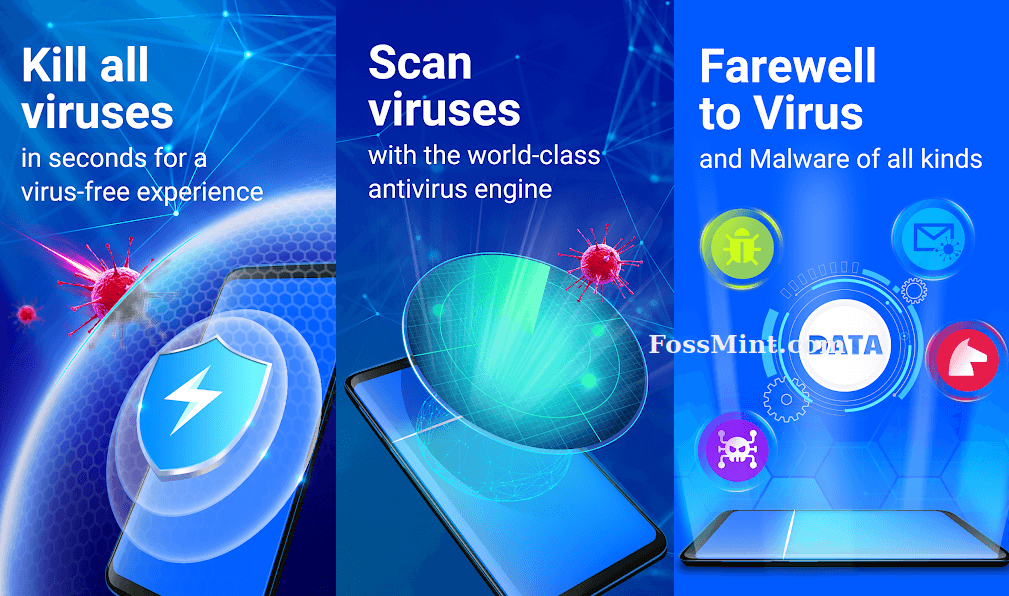 My favourite pick is Clean Master and it has held that position since 2014! Your pick might be different because – preference; but anyone you choose is up to any task you throw at it.
I imagine you expected to see titles like Kaspersky, Avast, BitFinder, etc. – while those are popular names in the security world (due to their success on desktop platforms), they don't pack all the features I want from an antivirus cleaner app in my experience.
What's your take on the topic? Are there other awesome titles users should know about this 2019? Let us know in the comments section below.