The most obvious use case of group conference calls is for companies that want to operate in the same physical location but with employees sitting in different geographical locations. Then there are times when you want to coordinate or catch up with friends and family and just don't cut it by typing it on the phone.
Needless to say, the old fashioned way to make conference calls is just too tiring, and if you have a pretty fast and reliable internet connection, it's much more convenient to use messenger apps to do that.
You can connect to 10 people at the same time, and with some apps, you can even connect with hundreds. So, here are the apps which are present in the market through which one can make conference calls and that too free. You can host basic conference calls and video meetings with a free conference call service.
1. Google Meet
Here comes Google again! Google Meet is a Google-developed video chat mobile app that is accessible on Android and iOS operating systems.
It is simple and it allows the user to make high definition video calls through smartphones, laptops, desktops and smart displays like Google Nest hub Max. It's newer, sleeker and user-friendly in comparison to its previous version – Google Hangout.
One can sign up by just providing the phone number. It allows up to 8 users to make a group video conference call. Participants can join or leave the call at any point during the call.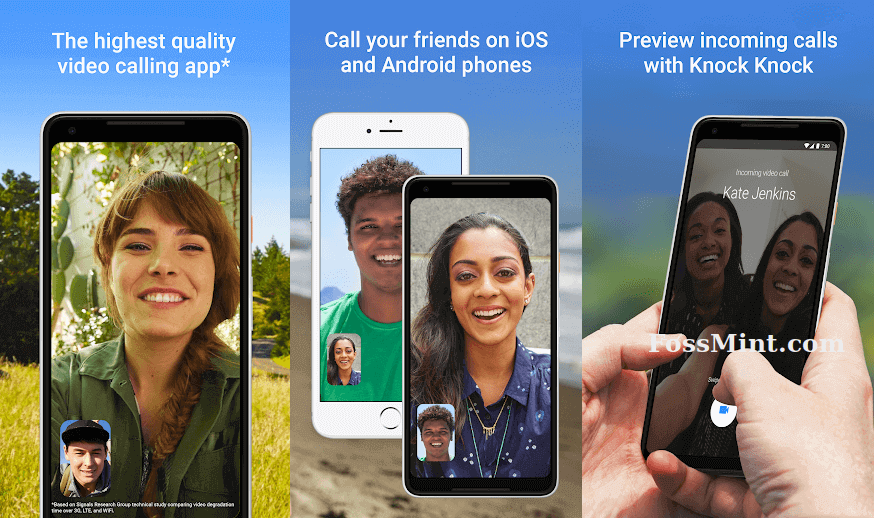 2. FreeConference
As the name suggests, FreeConference offers free video and audio calls. In this app, you will find more business-oriented features than the others, such as audio participant dial-in numbers.
It allows you to schedule meetings, arrange video conferences, share screens, and dial-in integration wherever you are. Be it in a private room or any meeting room. It also automatically send reminders, but if you don't need advance notice, you can also begin meetings immediately. It allows conference both on phone and web.
One just needs to have an active internet connection. It is also the best as it supports almost 400 participants to connect on dial-in. In case you are looking to increase the number of participants, you can use their paid services.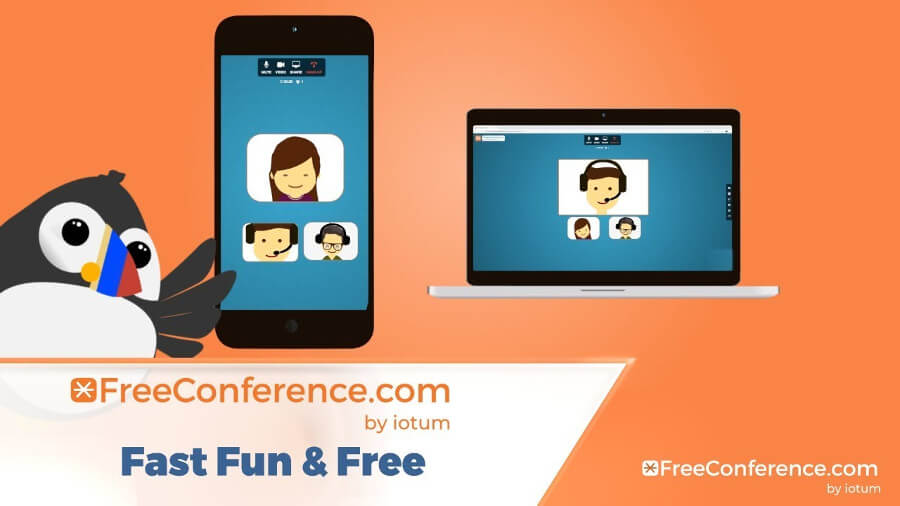 3. Skype
Skype is a Microsoft-owned specialized telecommunication app that provides video and voice call through the Internet between tablets, mobile devices, and smartwatches. It has become a video conference verb (for example "lets Skype on Friday"). It supports multi-person audio calls as well.
The app supports group voice chat of 25 people, while for video calls 10 people can join at a time. You can also add people who don't have the app to join the call via VOIP i.e. regular mobile phones and landlines (which is possible after buying Skype credits). It also helps users to text, video calls, audio calls, and share images.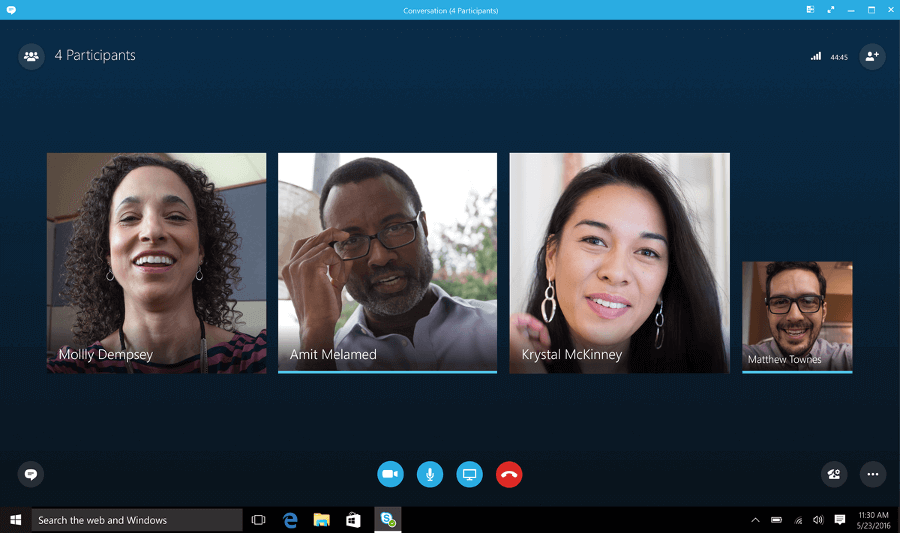 4. FreeConferenceCall
Though similar in name with FreeConference, FreeConferenceCall is different. FreeConferenceCall.com provides up to 1,000 participants with high-definition audio conferences and online meetings with screen sharing and video conferencing. One can host multi-participant calls either from within their
telephone system or online without subscription fees or additional hardware.
Each account contains unlimited conference calls, screen sharing, video conferencing, recording, safety characteristics, calendar integration, mobile apps, etc. FreeConferenceCall.com considered as the world's biggest and most acknowledged conference supplier.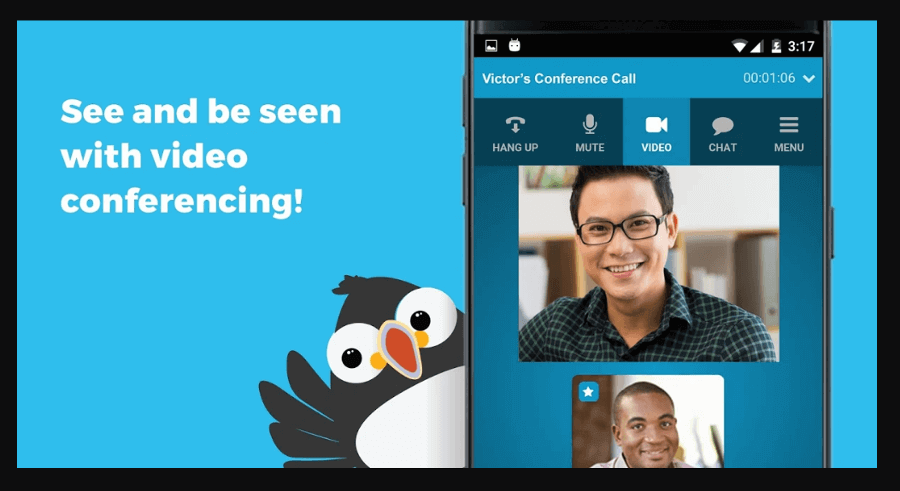 5. Line
The line was launched in 2011 as a popular messaging app based in Japan. Users of the line can exchange texts, photos, videos, audios and can hold free VOIP conversations and video conferences. It supports voice calls for about 200 participants.
You can send your friends free one-on-one and group texts anytime and can make free International audio and video calls. LINE is available for a wide range of smartphone devices (iPhone, Android, Windows Phone, BlackBerry and Nokia), including your PC.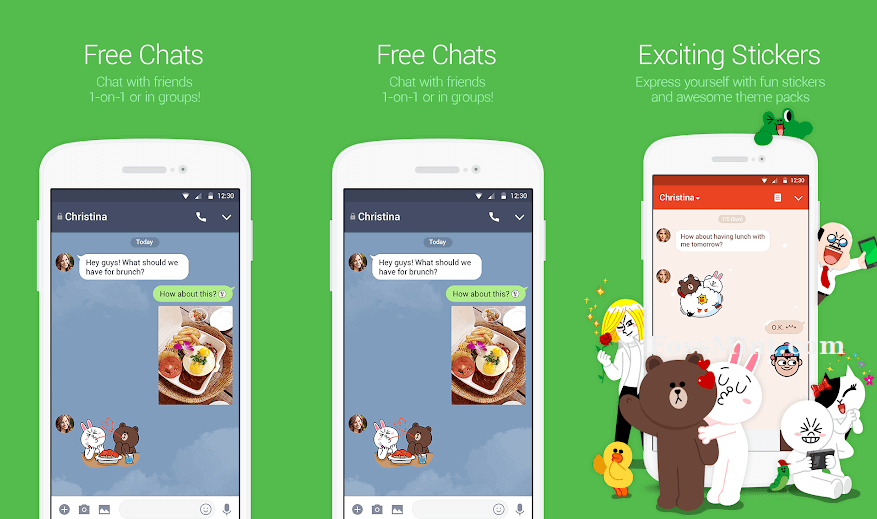 6. GoToMeeting
GoToMeeting provides unlimited online meetings, free VoIP calls and screen sharing for up to 3 users (one organizer and two viewers). You can create an account any time, free of charge, and can host unlimited internet conference calls.
Although it limits the number of users, this product provides you with an easy-to-use Chrome extension to meet all your conference calling needs smoothly. You can sign up for a free 14-day trial to explore their services. The trial brings characteristics such as meeting recording, mouse and main sharing, drawing instruments, and mobile applications.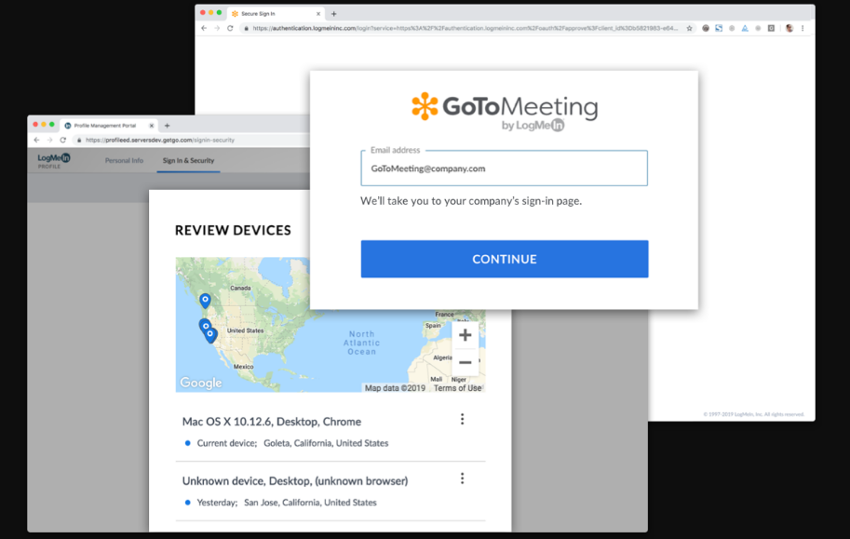 7. Zoom
Zoom a credible and user-friendly software allows you to make conference calls by just sending links via email to prospective attendees. It has a very easy-to-use interface and can meet all your conference needs. Starting from standard conferencing and messaging capability.
You can also use their video webinar function which includes arranging town halls and marketing events. You can also add different apps to enhance its functionality. With all the features it offers, Zoom is an affordable app, and in case you do not want to spend, you can use their free version.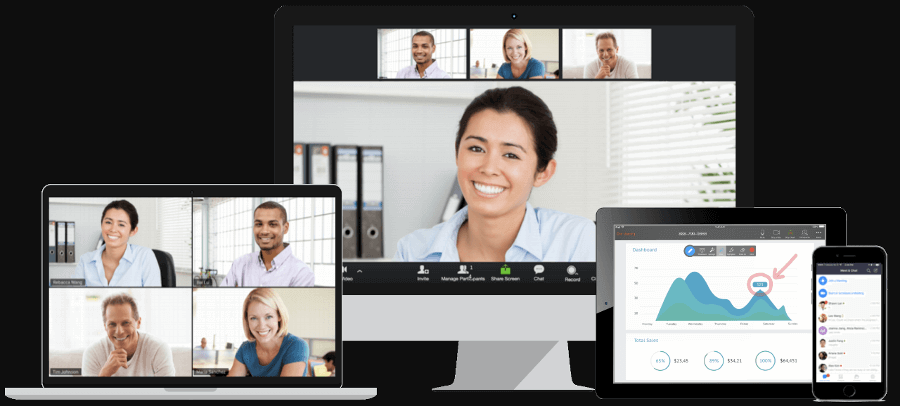 Apart from the above mentioned free apps, there are certain paid apps also like Webex and LifeSize, which are doing great. So, in case you are ready to spend a few dollars, you can certainly try them out.
But, if you are happy with basic features, get set go with the ones we mentioned and make a conference call now! Hey! Hang On But! Don't forget to give us feedback on this article and do let us know which app is your favorite!
You can feel free to comment below, or you can also choose to write to us by filling up the feedback form below. Until we meet again, Happy Conferencing!