Our digital/online world is blooming with all sorts of amazing internet audios and videos, Whether you are a YouTuber, Singer, Dancer or any casual user, you need to have a quality audio recorder and editor to do your stuff.
There is no comparison of some of the coolest and reliable apps on the internet when it comes to recording and editing, one such app is Audacity, which offers a cross-platform for editing and recording.
Audacity is capable of recording and playing sounds as well as import and export to different formats. Do whatever you want to with this app as it is equipped with unlimited features to edit sounds using features like cut, copy, paste, tracks mixing and effects application to the recordings, etc.
Many are happy with Audacity and looking for no other option. But, as they say, everything comes with limitations so it's important to always keep a check on alternatives too.
Through this article, we will introduce you to some of the best Audacity alternatives for Audio recording and editing which may convenience you to try them at least once!
1. WavePad
WavePad comes with many simple features. Besides standard audio functioning, it is also equipped with audio effects like echo and reverb, support for VST plug-ins to access processing effects and tools, bookmark audio sections for editing of long files and compatible with almost all audio formats.
WavePad app additionally offers speech synthesis, voice changer, and spectral analysis for fine edits. If you are into video editing, you get access to edit audios directly in your videos without worrying about the process to separate audio from the video using a standalone video editor.
WavePad comes compatible with Windows XP, Vista, 7,8,10, and Mac OS X10.4 to Mojave. Its pricing starts from $60 for the paid version, the free version also available.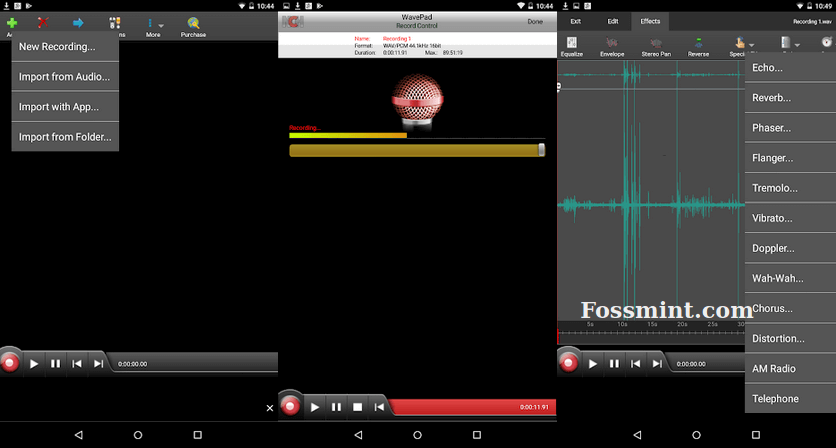 2. Ocenaudio
Ocenaudio is free to use an app is loaded with scores of features based on cross-platform, this audio editor comes with the real-time audio effects preview feature to provide fine audio processing.
Ocenaudio app has a multiple tools selection which lets you work upon multiple parts of the audio file to edit and apply effects. This advanced memory management system offers a feature to easily edit long files without causing any harm and damage with additional features like spectrum analysis and VST plug-ins support etc.
Ocenaudio is available for Windows XP, Vista, 7,8,10 and Mac OS X10.8 to Mojave and Linux.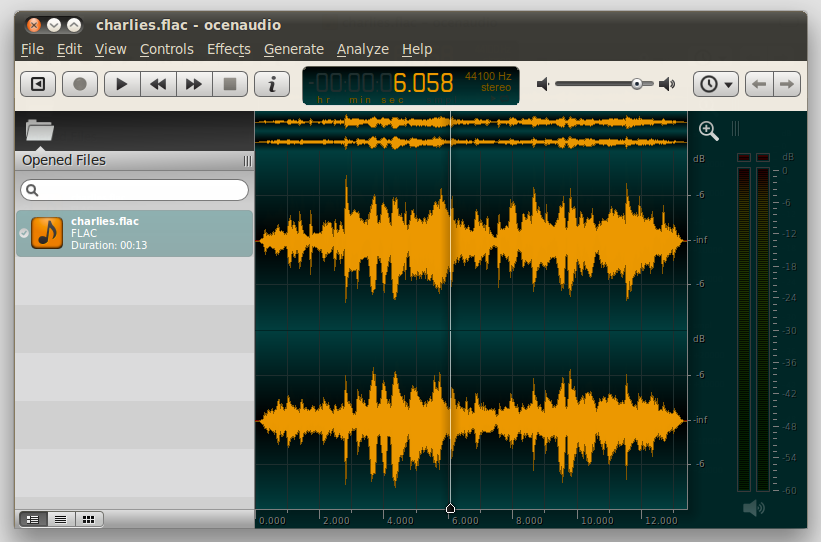 3. Sound Forge Audio Studio
Sound Forge Audio Studio from the house of Sony comes with a powerful and dynamic audio editor. Make the most of this app by bringing ahead the best audio recordings with the help of audio capture with resolutions up to 24 bit, processing tools and studio-quality signal.
The app is fully compatible with VST plug-ins and can process files as large as 4 GB. It is additionally equipped with auto file mixing, conversion, real-time and non-destructive editing, and vinyl recording, available for Windows XP, Vista, 7,8,10.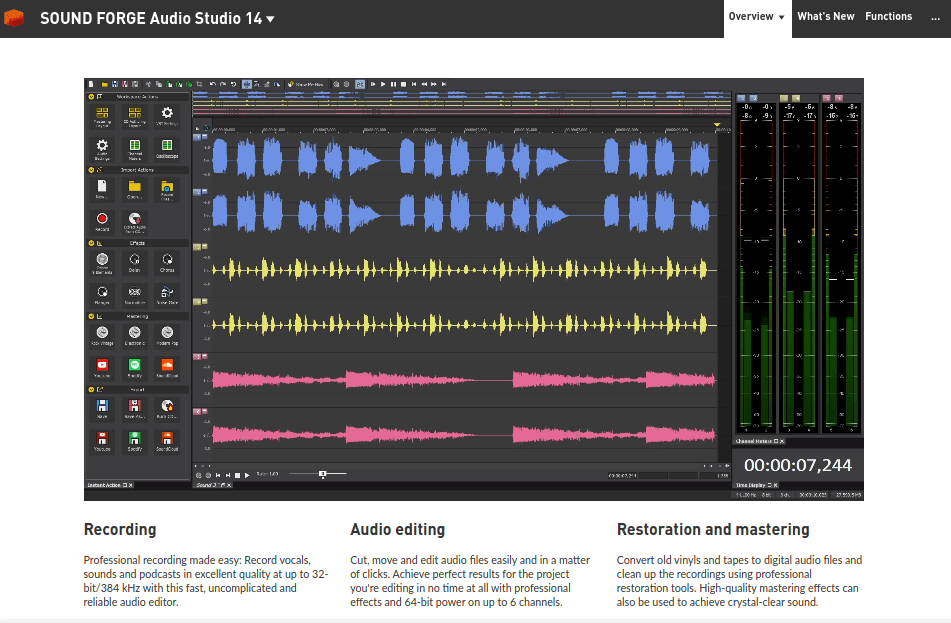 4. Wavosaur
Looking for the lightest audio editor? Well, Wavosaur is there! With the size below 1 MB, this audio editor app is packed with many features. The multi-document platform allows multiple editings at once with all the functions like insert silence and trim.
While the batch processing mode lets you easily apply VST effects to the audio files so that you can record audios from your sound card. The app uses Excel and Matlab software to export files as text.
Besides, it supports features like ASIO support and MIDI controllers. Wavosaur is compatible with Windows XP, Vista, 7,8,10.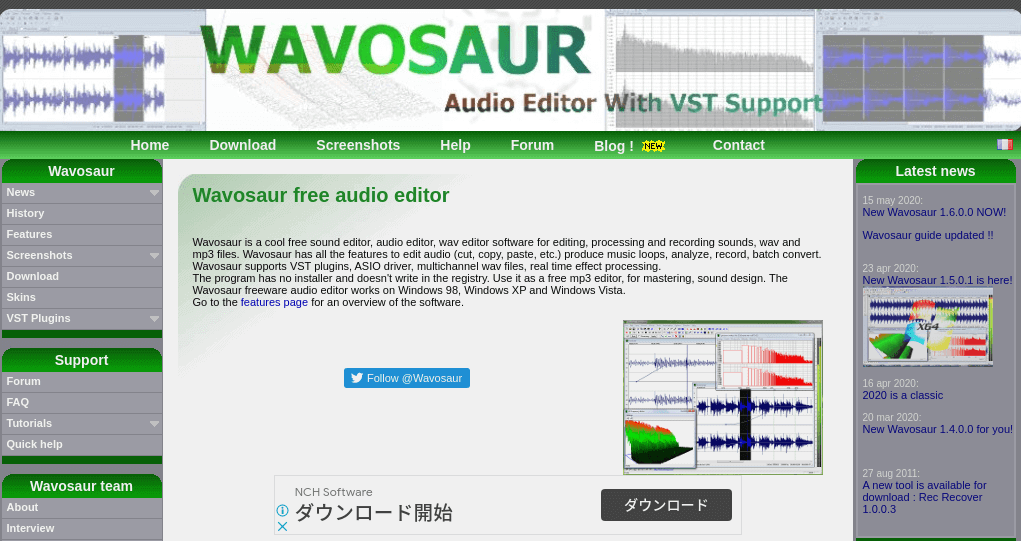 5. Adobe Audition
Adobe Audition is one of the best audio editing software that provides almost all the features to produce complete music audio. The editor comes with an easy and simple to use interface as compared to other software of the same level. It is housed with features like auto-ducking and multi-track editing to suppress background volumes, clip editing and enhances vocals, etc.
Along with the plug-ins which offer many other features. This software is also capable of handling all sorts of audio files such as MP3, AAC, CAF, FLAC, WMA, and AIF, etc while being compatible with both Windows and Mac OS.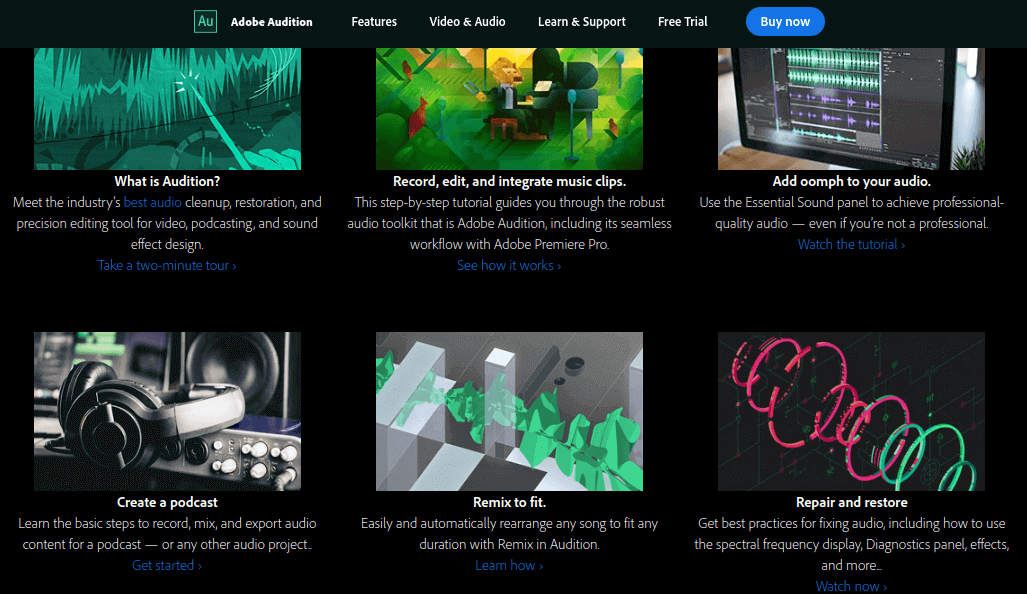 6. AudioDope
AudioDope may not be equipped with all the features, but whatever it offers, is worthy of it! The software allows editing of all or some parts of the audio while separating them to be modified by available audio effects.
It comes with effects like phaser, chorus, flanger and processes like Sound 3D and normalization, etc along with many built-in tools like tone generator, frequency analyser and so on.
The software also supports VST plug-ins and generates ringtones from the audios. Available for Windows XP, Vista, 7,8,10.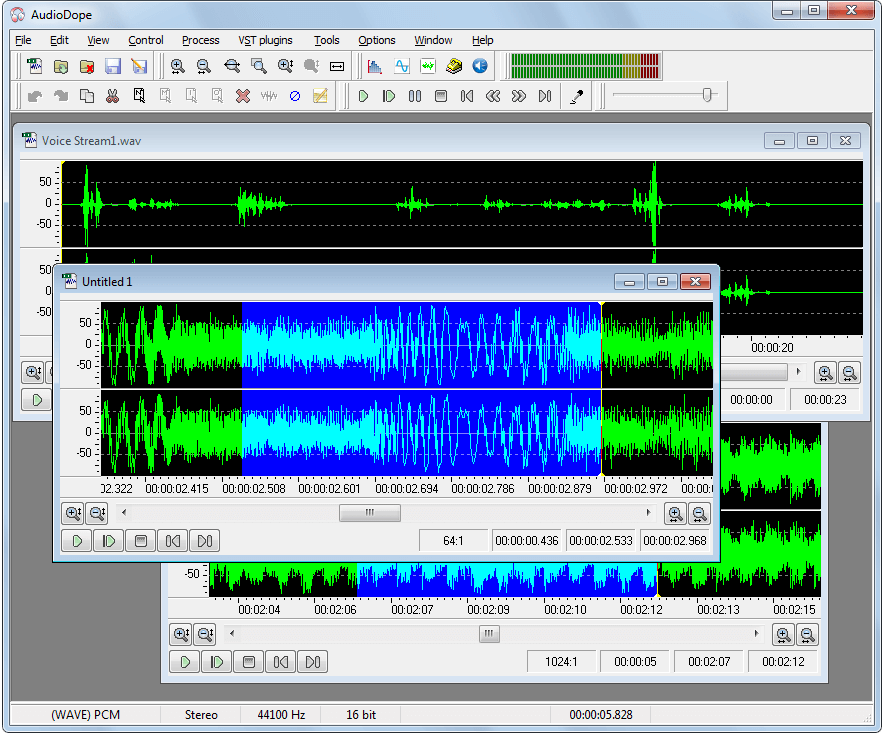 7. Logic Pro X
If you are looking for great audio recording and editing software compatible with your Mac device then Logic Pro X from Apple it is! This legendary audio editing software comes with awesome features like audio plug-ins, vintage EQ's, smart tempo, audio loops, multi-touch mixing, multi-track editing and user-friendly interface, etc.
The software is supported by any version of the Mac OS with flawless functioning. For a Mac user, there is no other more compatible software than this.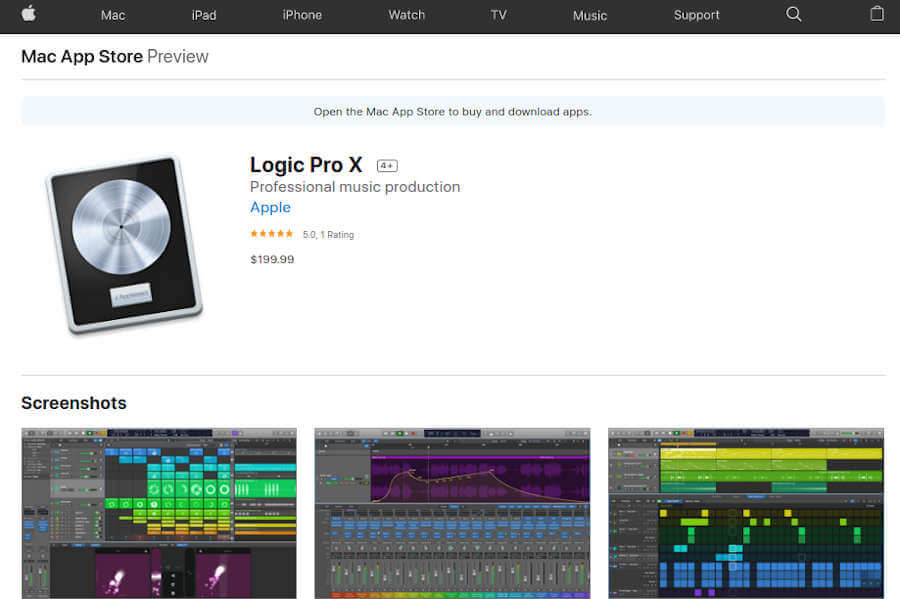 8. Steinberg Cubase
From the house of Yamaha Corporation, Steinberg Cubase audio editor is flooded with impressive features such as MIDI editors that allow creating beats and score layouts, etc.
In very less time 32-bit resolution video delivery, surround capability, control room recording and monitoring to create and manage up to four mixes along with the editing features with audio quantization, easy drum replacement, and tempo detection, etc., available for Mac OS X 10.10 and onwards and for Windows 7,8 and 10.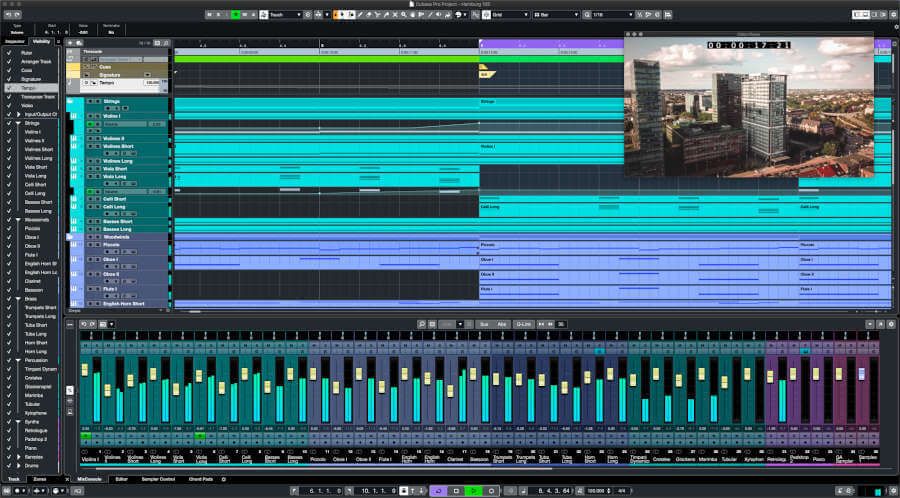 9. Ardour
Ardour software works great with Windows, Mac, and Linux devices to support wide environments for switching from one platform to another. The software comes with a simple interface and requires a simple understanding to operate.
It offers a feature to see your recording wave while letting you adjust and monitor the input gains for clear and clean recordings. Ardour presents a huge editing platform with editing tools like trim, cut, swing and transpose, etc. so that you can easily mix your tracks with the tools like a fader, mute and automate, etc.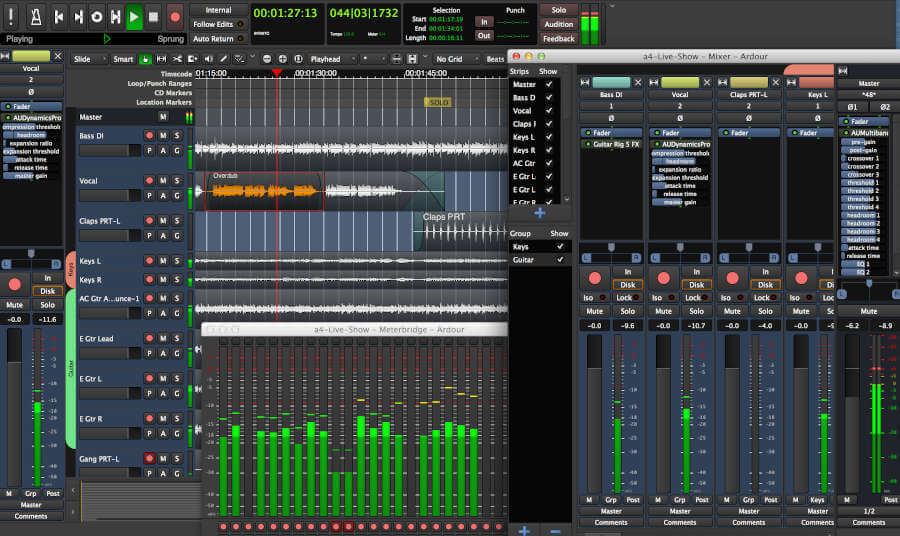 10. FL Studio
If you are into EDM, you are gonna love it! FL Studio comes with pro-DAW software to create EDM music. Choice of artists like Martin Garrix, this amazing software has been successful in providing commendable audio edits since the last two decades.
FL Studio is loaded with features like time-stretching, multi-track editing, audio effects, and Step Mode to create sequences and patterns, add melodies, harmonies and Drum Mode for MPC style 16 or 32. The software works well with both Windows and Mac OS.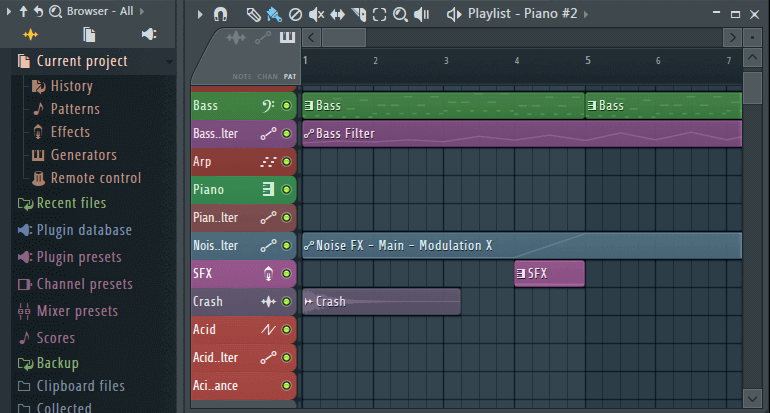 Audacity works great when it comes to audio editing and recording, but it isn't the only option. There are so many audio recording and editing software in the market which are flooded with many new and dynamic features to give your audio editing a new twist.
With this list of the best Audacity alternatives for audio recording and editing, get to explore some more editors which might give your music and audio a new way!