Are you a PC games lover but cannot do much because of the low spec PC of yours? Well, stop getting disappointed as we have curated this list of some amazing low spec PC games, you will surely enjoy playing.
Old times PC does not support game titles like Fortnite and Battlefield, but the below-mentioned games can be smoothly played on a laptop or PC with no discrete graphics card and with 2 to 4GB ram. Fortunately, the majority of these games are compatible with Windows 10, 8/8.1, 7, and XP.
Read Also: The Best Open Source Games for Linux
Besides, this list includes all sorts of games starting from Sports, FIFA, Cricket, Car Racing, Shooting, First Person Shooter to Strategy, etc. These low spec games are still ruling the gaming world even after years of their release.
1. Papers Please
Papers Please is a dark puzzle-solving game that takes place in a communist state of Arstotzka in 1982, the concept of the game focuses on putting the player in difficult situations or someone else's shoes. The gameplay mechanics are pretty simple to grasp, which makes this game quite easy to play for the beginners.
2. Hotline Miami
Hotline Miami an extreme action based game is full of combat, weapons and brutality. The concept of the game revolves around a mysterious antihero, violence and shady underworld. The only hope to survive is the right and quick move, every time.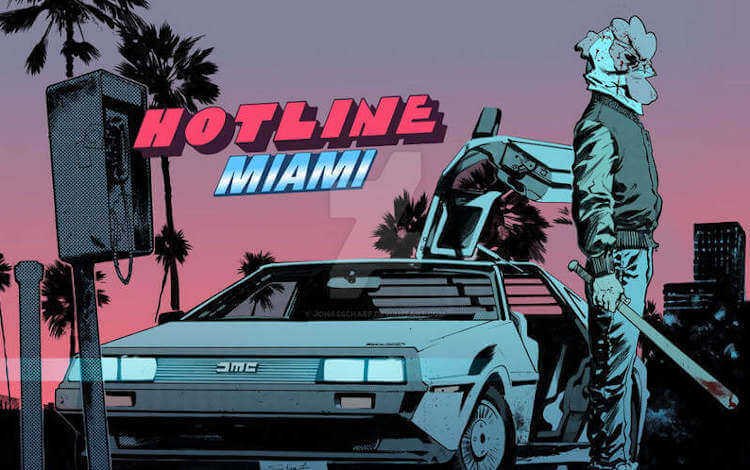 3. Star War- Knights of the Old Republic
Star War is an action packed low spec game that comes with streamlined user interface and full HD controls. The story of the game revolves around the power of the force to save the republic that includes props like planets, creatures, characters, galaxies and use of the force that comes with different kinds of power.
4. Stardew Valley
If you like playing games wherein you can move at your own pace at time then Stardew Valley is for you. This easy to play the game includes planting and harvesting in your farm and exploring different things around the world. This enjoyable game offers a good soundtrack and soothing art styles for a happy and pleasing gaming experience.
5. Castle Crasher
Save your princess and kingdom while crushing some castles. Castle Crasher is a low spec game allows you to unload 40 weapons and over 25 characters to adjust magic, strength and defence. Get along with companions like animals which will help you through your journey in the game.
6. Terraria
The Terraria game starts with some slow-moving creatures and zombies but later gets splashed with ferocious enemies like lizardmen, flying demons and much more. You have all sorts of weapons to dodge your enemies such as hammers, swords, rifles, bows and miniguns etc. besides, get some cast spell items which will help destroy your enemies.
7. FTL: Faster Than Light
The concept of Faster Than Light game is based on the combination of both video and board games. Developed in 2012, the game takes you on an adventure journey in a ship with the crew to some random galaxies filled with the tales of defeat and glory. Play to manage the ship, order crew, and choose weapons to win the battle. Besides, unload new weapons and upgrade your ship with the support of different alien species.
8. Limbo
Limbo is a creative and intuitive puzzle-based game that revolves around Limbo, the main character of the game who finds himself in the middle of the forest where he comes across a huge spider trying to kill him. Released in 2010 and still catching up on the favorites list, this game works well with PlayStation 3, Xbox, Microsoft Windows, and Linux.
9. Xonotic
Xonotic arena style, addictive first-person shooter games comes with sharp moves and a wide range of weapons that perform intuitive mechanics in the face of the enemy. The game has 16 full and 9 core weapons in its armory which are helpful in different situations. Besides, the game offers different gaming modes, official maps, and various customization options.
10. Prison Architect
Prison Architect a low spec game challenges you to construct a virtual prison and manage its security. Layout prisons, manage staff and their pay, build prisoners morale while playing multirole as a warden, architect and enforcer. Create a design that includes a guard room, cells, canteen and more playing this creative game.
11. Shovel Knight
Shovel Knight a fun-filled game is inspired by classic adventure games equipped with memorable characters and aesthetics. Play as Shovel Knight, a warrior who has two life goals i.e. to defeat the evil enemy and quest for his lost love. To reach his goals, he builds a tactful multipurpose weapon and walks on the path of honesty and glory.
12. To The Moon
To The Moon, much like a movie game unfolds the story of two doctors who tries to fulfill a dying man's dreams. The game includes no battle or fight and can be finished in a couple of hours accompanied by an added music box function and the functionality to play this game on various devices. This RPG with pixel graphics can work with Linux, Windows, iOS, macOS, and Android.
13. Undertale
With the average playtime of 6 hours Undertale RPG game focuses on character, humor, and dialogue. The game requires determination and will to overcome difficulties. The game does not include any violence, the enemies can be defeated in other ways as well. Be a dog owner and dance with slime while whispering your secret to the knight.
14. Civilization V
Civilization V a 4X video game from the civilization series is a multi award-winning civilization game that features amazing gameplay which has made this game series, the greatest of all. The game includes building a powerful empire that no one could ever make. Discover the latest technology, wage war, and conduct diplomacy to become one of the greatest leaders.
15. OpenTTD
OpenTTD is an open-source game that is a clone of the TTD or Transport Tycoon Deluxe, however, a bit more accurate than that. The game houses new features which will help you build a transport system and network connecting various resources and means to provide ease of transportation to the natives of those towns, carry goods and earn some profits.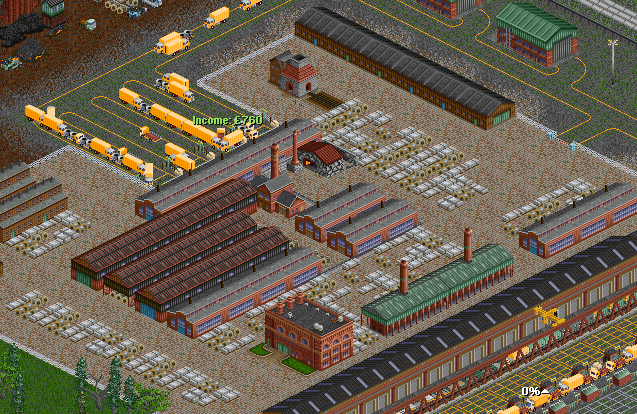 Summary:
Don't kill your gaming vibes due to having a low spec computer/laptop as the above mentioned 16 best low spec PC games will surely lift your spirits. Just make your choice and select the game that suits your playstyle the best!