Android TV is a TV platform created and maintained by Google based on the Android Operating System to provide users with a smart way to watch their favorite content in a familiar environment.
While there are a thousand and one file managers for Android smartphones, there aren't that many for Android TV and only about half of them are reliable.
Granted, some TV's come with an inbuilt file manager but they are limited in functionality and it is for this reason we have decided to make a list of the best Android TV file managers in the market.
They are all easy to use, easy to navigate (thanks to their simple UI), and optimized to work with your Android TV without the need for a mouse or keyboard.
1. File Commander
File Commander is a truly simple but yet powerful file manager application which enables users to manage the content of their Android TV using the desktop browser.
It has the ability to link up with nearby Bluetooth devices, share files directly to and from your PC with your tablet or smartphone, access remote storage locations via FTP/FTPS, etc.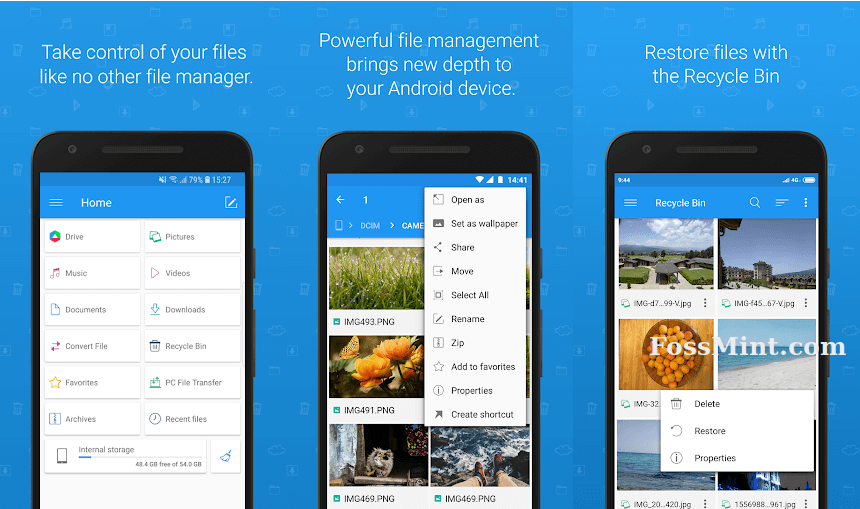 2. Solid Explorer
Solid Explorer is a paid file manager app designed as the all-in-one file management software for Android users. It packs a fingerprint sensor for users to protect their files, batch rename, file compression, file encryption, FTP/SFP/WebDav/SMB support, integration with 3rd party apps such as Dropbox, Sugarsync, Mediafire, etc., customization options for icons, color schemes, and themes, etc.
If you already own Solid Explorer Unlocker then you can use the premium version of Solid Explorer for free.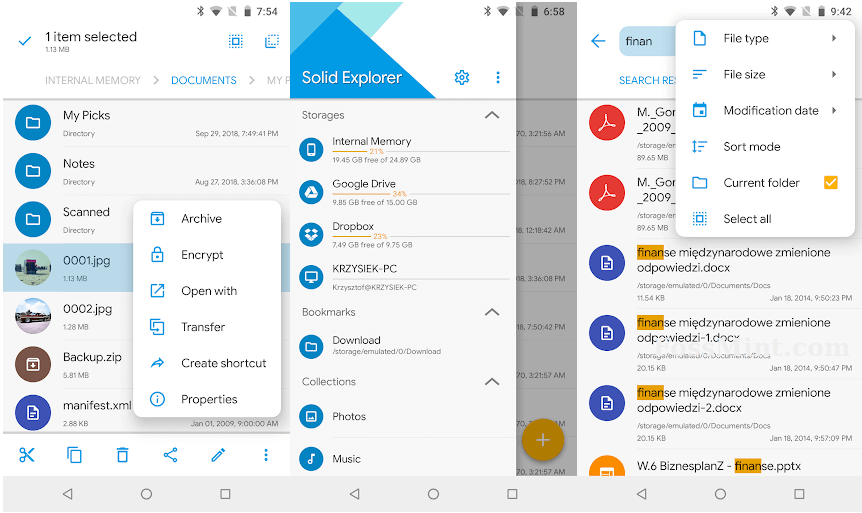 3. X-plore File Manager
X-plore File Manager is a powerful feature-rich file manager that saves users a lot of time when working with external devices e.g. navigating and managing USB drives plugged into Android TV.
Its feature set includes FTP support, built-in app manager, file compression, file encryption, PDF viewer, cloud storage manager, media player, dual-pane tree view, hex viewer, etc.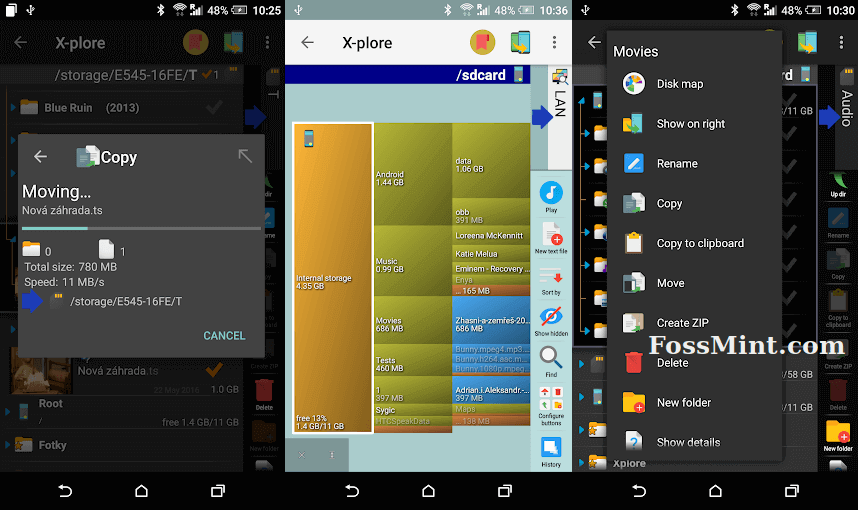 4. File Manager
This File Manager is a free app designed to provide users with virtually any functionality that they need to operate their Android smartphone, TV, and Wears.
Its features include a built-in SD card manager, storage analyzer, cloud storage manager, hotspot file sharing, support for FTP and LAN, a document organizer, etc.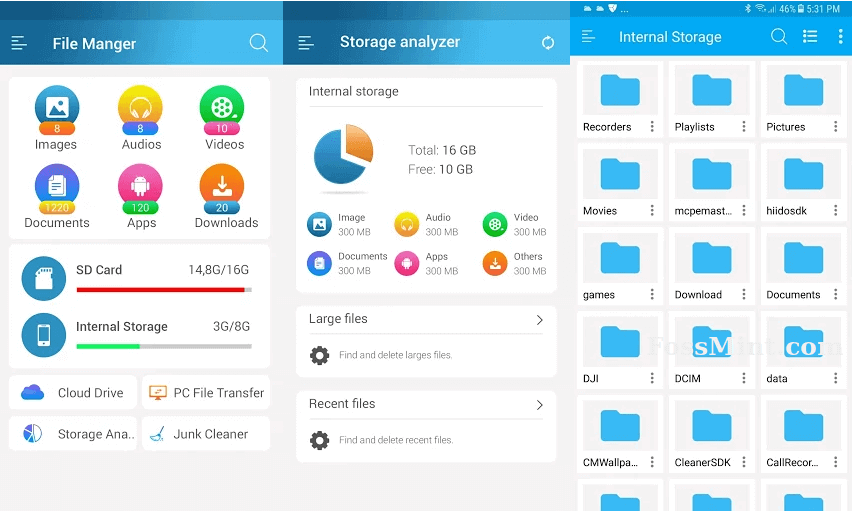 5. File Explorer
File Explorer is a simple lightweight file manager app that enables you to open any Android TV file as fast as you can click a button.
What might be a drawback, depending on how you look at it, is that it is an Android TV browser and doesn't have any copy, move, or upload to cloud server command options. It's perfect if all you need is the ability to browse and open your Android TV files.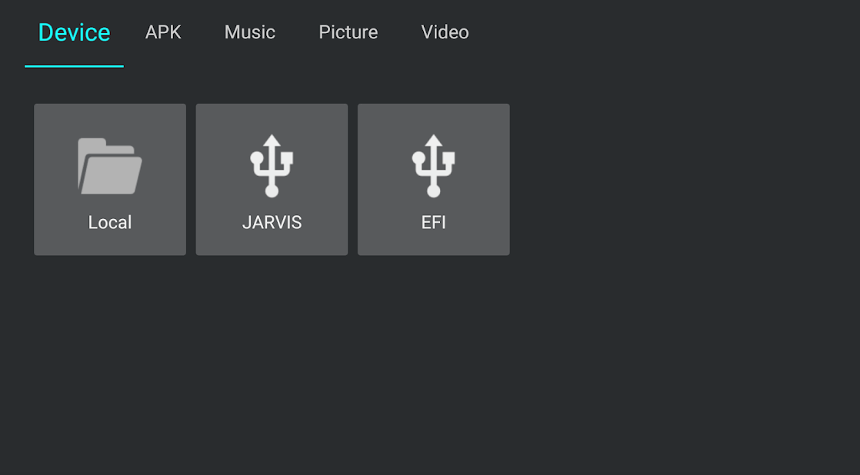 If you're not new to Android TV then you might have used one or more of the apps in our list. Or maybe I left out your favorite pick – do you have any applications that we should know about? Feel free to add your suggestions and to share your Android TV file management experience with us in the discussion section below.