Google Chrome is the most popular desktop browser today, boasting hundreds of extensions for convenience, and in a previous article, we highlighted the best extensions for productivity.
Here keeping in mind the usage of WordPress users, we are listing out the Best Chrome Extensions for WordPress that you should try and have been suggested by our experts.
If you are currently building a website, these extensions are sure to make your life easy!
1. Grammarly
Enhance your writing with Grammarly's suite of communication tools, covering spell check, grammar, punctuation, and beyond. Grammarly for Chrome delivers instant suggestions, ensuring your online content shines, regardless of the platform.
Offering detailed feedback on various aspects like clarity and style, Grammarly transcends traditional proofreading. It empowers you to write confidently, articulate your thoughts effectively, and convey your messages seamlessly.
Leverage Grammarly's advanced AI to craft context-rich content, responses, and ideas whenever needed.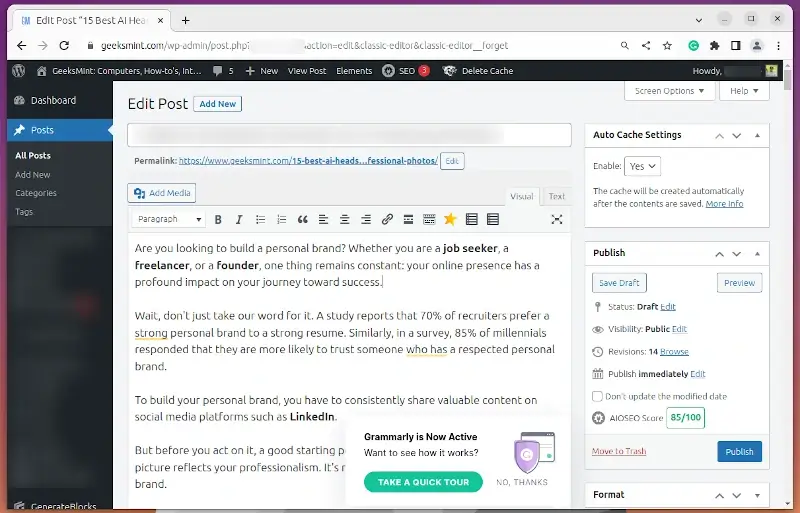 2. Scan WP – WordPress Theme and Plugin Detector
Ever stumbled upon an impressive WordPress site and wondered about its construction? Curious about its theme or the plugins powering its features? Simply add the Scan WP extension, and instantly uncover the WordPress themes and plugins employed by any site you visit.
Once the extension is installed, you'll notice an orange WordPress icon in your browser. Navigate to any WordPress-built site and click on this icon. In moments, you'll gain insights into the site's theme and plugins.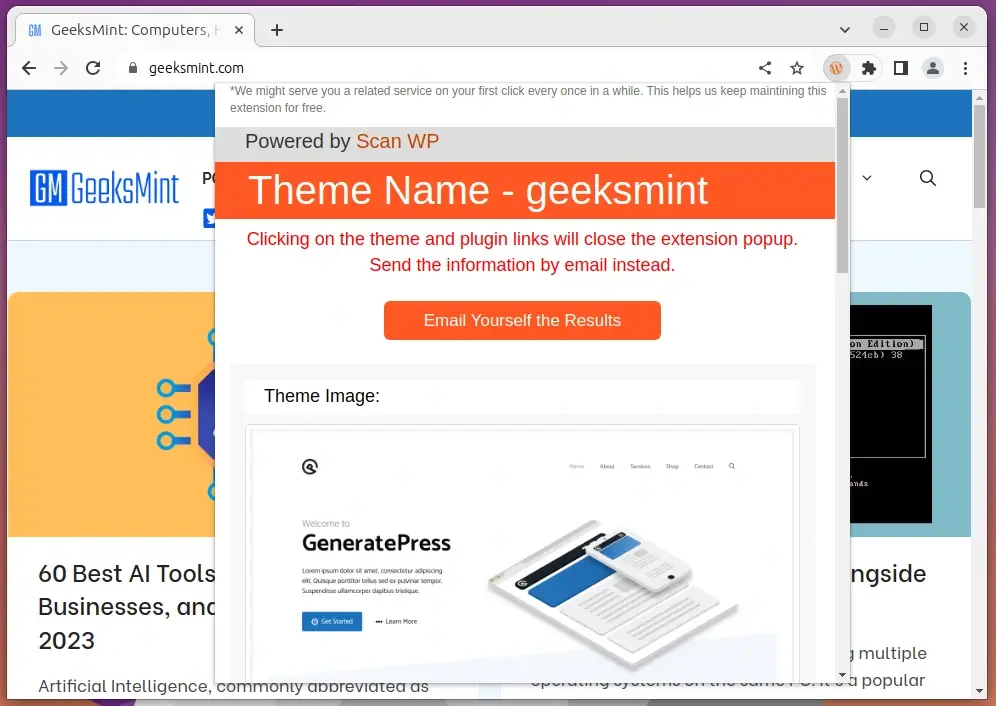 3. SimilarWeb
The Similarweb extension is a perfect companion for website owners, marketers, and SEO experts aiming to track site rankings, evaluate web traffic, and delve into competitor website insights.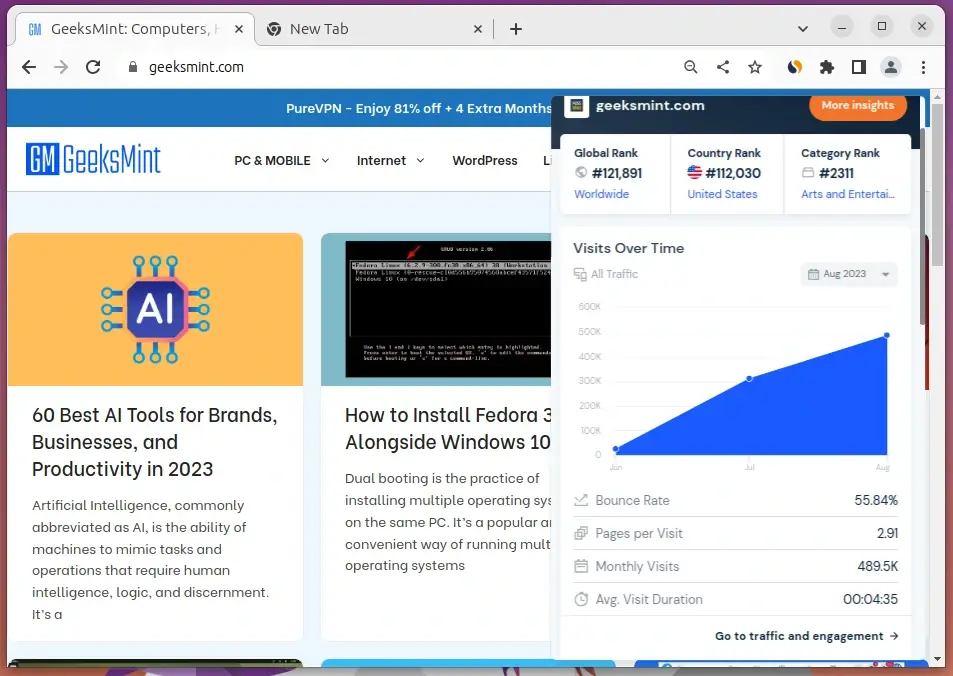 4. Ahrefs SEO Toolbar
Ahrefs SEO Toolbar gives you access to the SEO metrics of any website right on your browser. It can help you find out why your competitors are performing so good/bad and how you can improve.
The chrome extension also lets you find keywords that can help you improve your website ranking. Ahrefs SEO toolbar is the best if you are looking for a website's keyword reports and SEO analysis.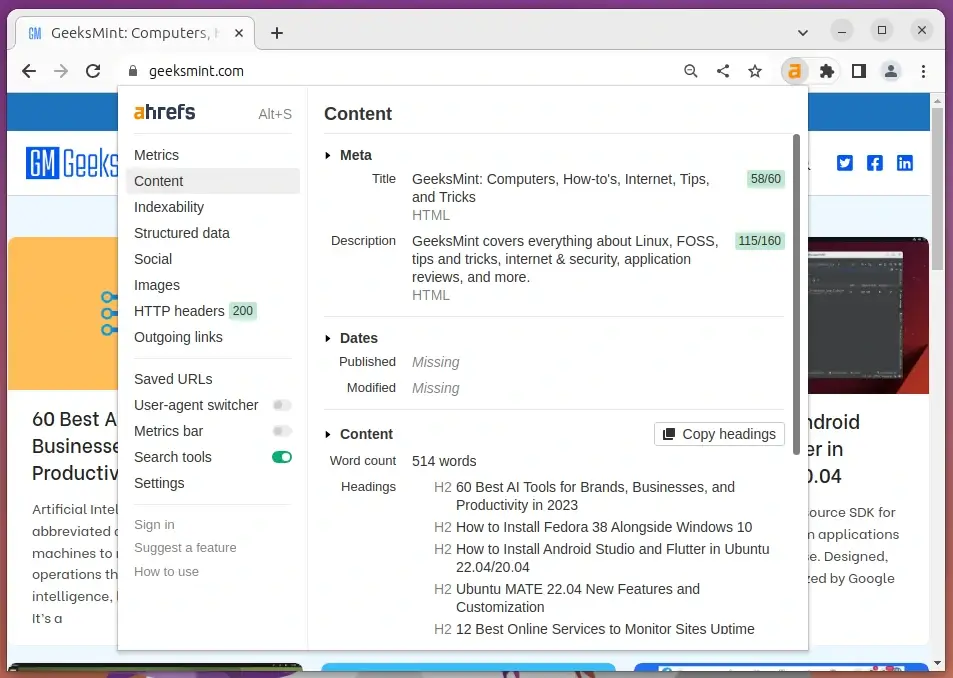 5. Buffer
If you are the one who likes sharing your content on social media, then the Buffer chrome extension is for you, which lets you easily share your WordPress content on different social media platforms like Twitter, LinkedIn, Facebook, and so on.
With Buffer, you can also schedule your blog posts and add team members to work together.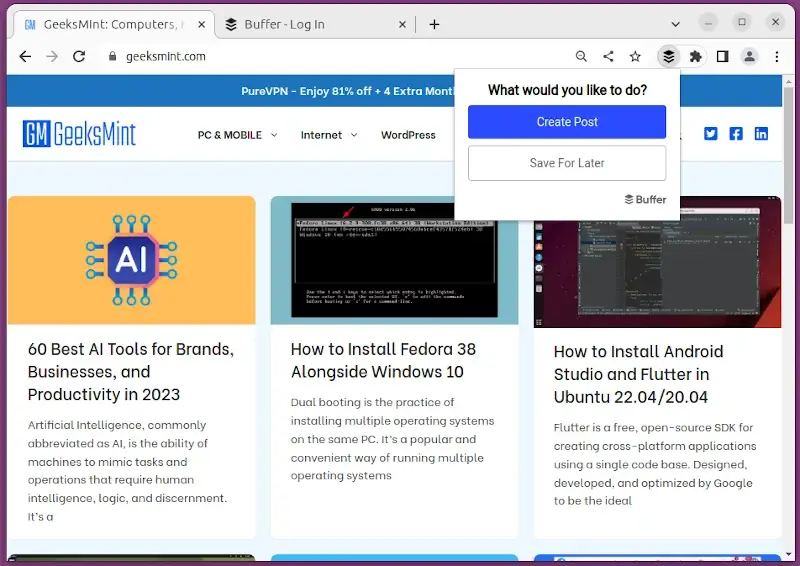 6. Asana
If you are using Asana, then this official Asana chrome extension is a must-have for you and is sure to ease your work by adding a task from any webpage.
If your team members are working in different locations, Asana can help you easily assign tasks to different teammates with due dates.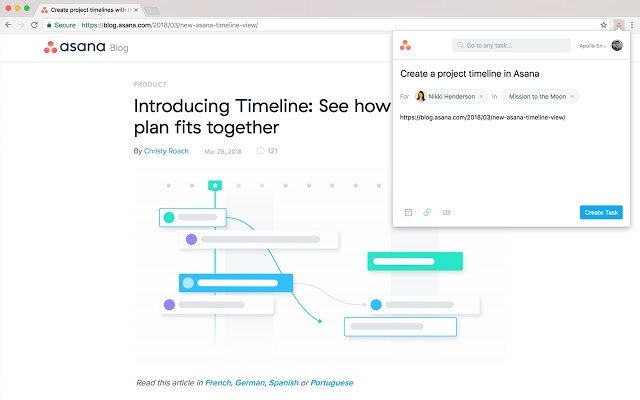 7. Dimensions
Dimensions is the best chrome extension for designers you measure screen dimensions from your mouse pointer up/down and left/right until it hits a border.
In case you are looking for how different elements are spaced from each other on websites, this chrome extension works best. Dimensions can easily be used through keyboard shortcuts (Alt + D).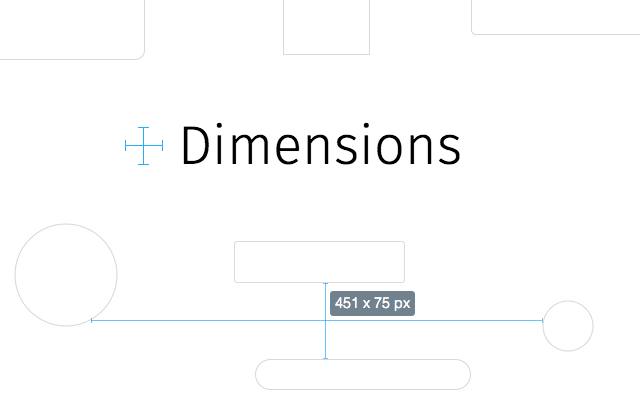 8. ColorZilla
Wondering what color combinations are used on a particular website? Having difficulty in getting that perfect color for your website? ColorZilla is here for your rescue, boasting over 10 million downloads globally, it ranks among the top developer extensions for both Chrome and Firefox.
The advanced eyedropper in this chrome extension can get you the color of any pixel on the page. You can easily pick colors and apply them to your web pages. It also saves all your picked colors, so that you can come back to it whenever you want to.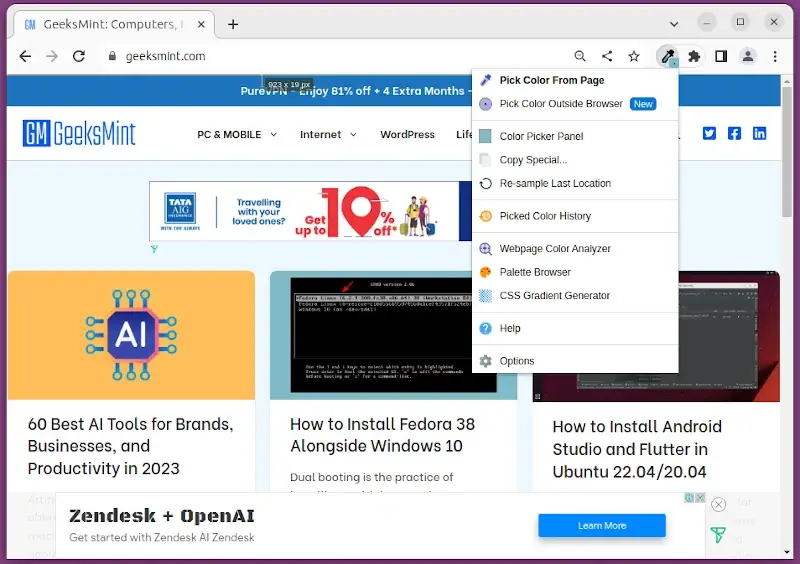 9. WhatFont
With the WhatFont chrome extension you can easily identify fonts used on web pages. With a simple hover, it reveals the font type, size, and style, making it an invaluable tool for designers and typography enthusiasts alike.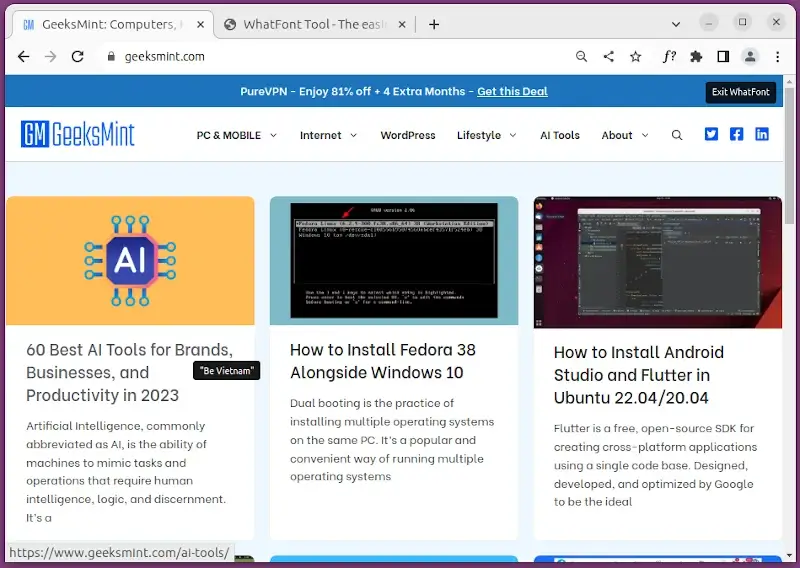 10. WordPress Style Editor
For seasoned WordPress users, Developer Tools have been the go-to for inspecting and tweaking site elements. Though they pinpoint elements and styles, changes vanish upon refreshing.
Enter WordPress Style Editor: with a single click, it saves your modifications directly to your stylesheet. When logged into your WordPress dashboard, changes take effect instantly, which is perfect for swift adjustments without navigating the entire dashboard.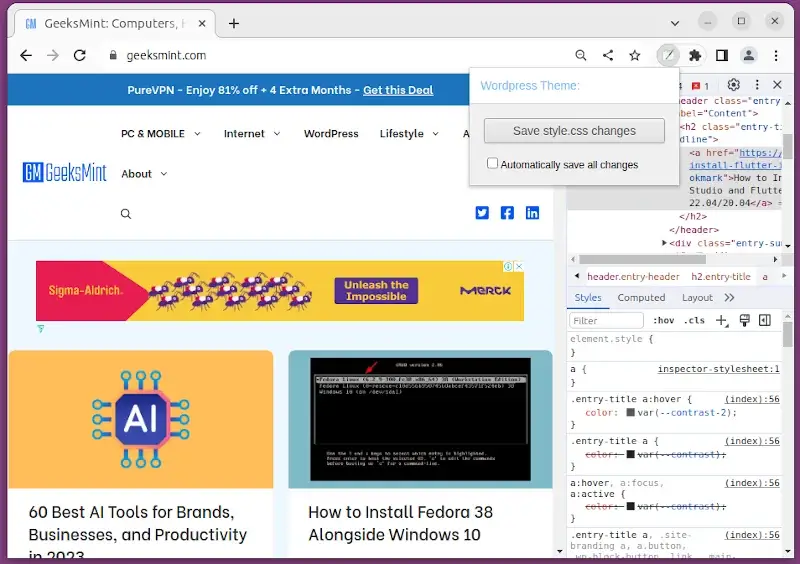 11. WordPress Themes & Plugin Detector
Ever stumbled upon a website that captivated you both visually and functionally, leaving you curious about its design? With WordPress Themes & Plugin Detector extension, uncovering the WordPress theme of any site becomes effortless.
Additionally, it reveals the active plugins, offering a deeper insight into its setup.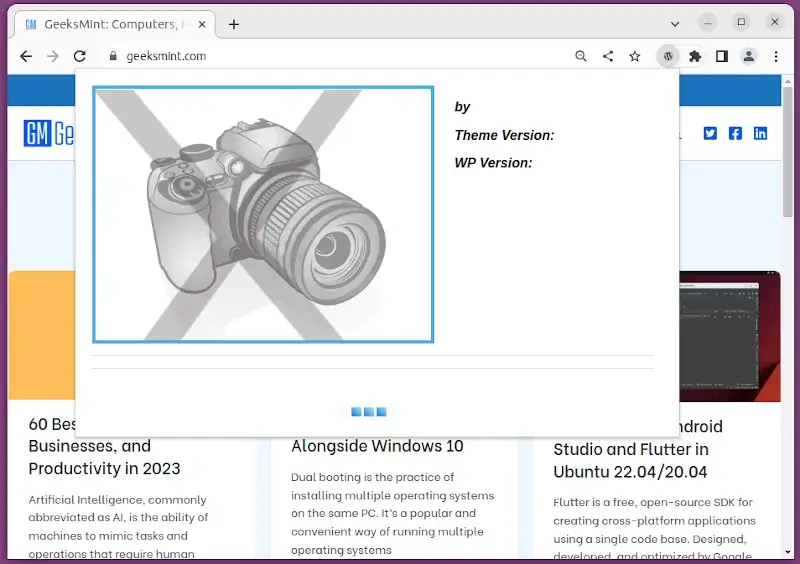 12. Evernote Web Clipper
The Evernote Web Clipper extension is a powerful tool that allows you to save web content to your Evernote account with ease.
With just a few clicks, you can save articles, web pages, screenshots, and even PDFs to Evernote, which is a great way to keep track of research, inspiration, and other important information.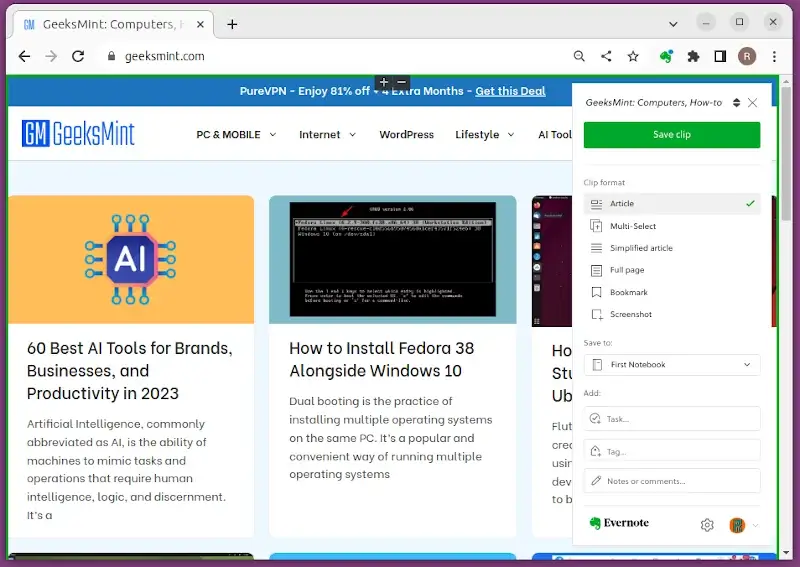 13. Taco
Taco is a task management extension that turns your new tab page into a unified task list, which connects to over 40 productivity services, including Asana, Basecamp, GitHub, Gmail, OmniFocus, Trello, and Zendesk.
Once you've connected your services, it will automatically import all of your tasks into a single list. You can then prioritize, drag-and-drop, and mark tasks complete all from the Taco new tab page.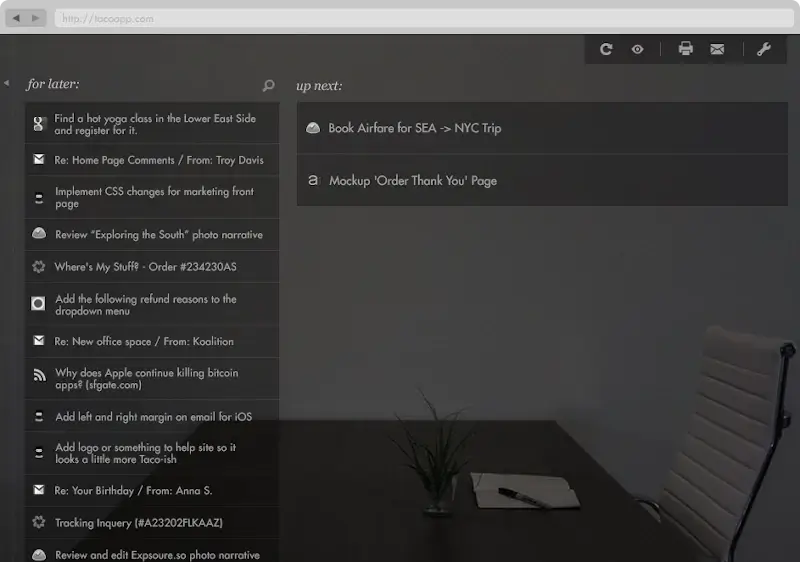 14. WordPress Admin Bar Control
WordPress Admin Bar Control, a Chrome extension that empowers you to toggle the admin bar's visibility with just one click.
While the admin bar is incredibly useful for seamless navigation between a website's front-end and back-end or content creation, it can sometimes be a hindrance during design and when striving to shape a site's aesthetics.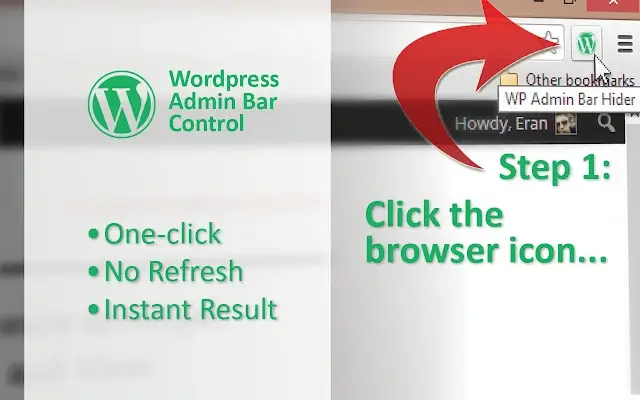 15. All-in-One SEO Analyzer by AIOSEO
All in One SEO Analyzer is a powerful, free SEO tool designed to elevate your website's search engine performance. Developed by AIOSEO, this comprehensive analyzer meticulously assesses every aspect of your website, including meta descriptions, titles, keywords, and content structure.
Delivering a detailed SEO score analysis, offers valuable insights into the effectiveness of your website's optimization efforts. A higher score signifies superior optimization, increasing your chances of achieving higher search engine rankings.
Beyond its capacity to boost your SEO score, this tool serves as a catalyst for driving organic traffic to your website. Whether you're a small business owner or an SEO professional, the All in One SEO Analyzer is an indispensable resource for optimizing your website, enhancing user experience, and bolstering online visibility.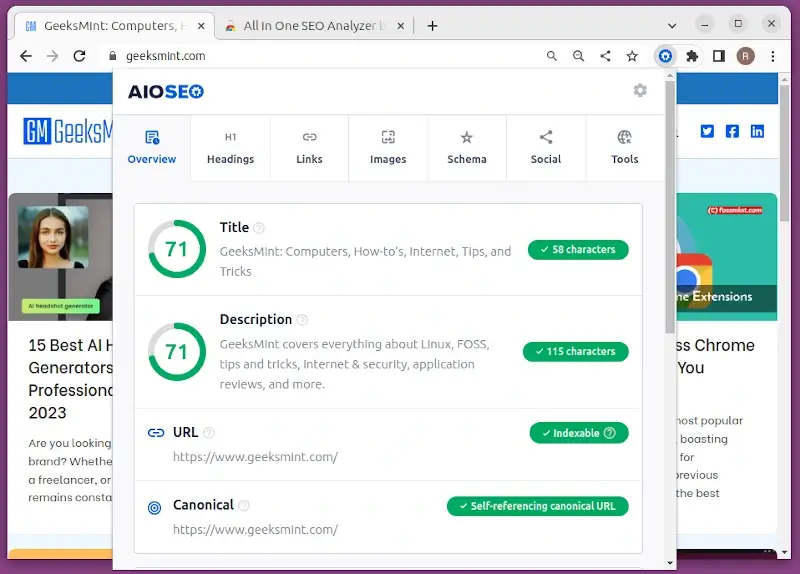 16. 1Password
1Password is a powerful password manager that helps you to manage your passwords and other sensitive information securely and efficiently in an encrypted vault, and you can access them from any device with the 1Password app.
With the 1Password extension, you can create strong unique passwords for all of your online accounts, store them in a secure vault, and autofill them with ease whenever you need to log in.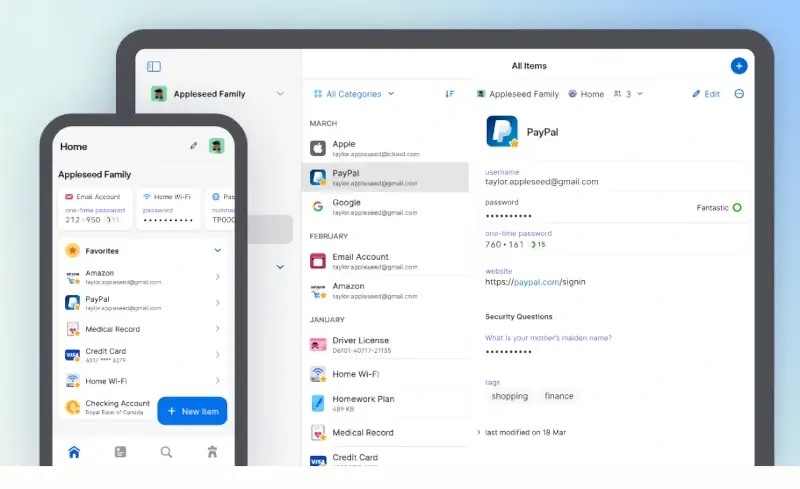 17. Semrush (SEOquake)
SEOquake is a versatile and free plugin for browsers that offers essential SEO metrics and an array of handy tools, including SEO Audits and more.
With SEOquake, you can:
Quickly assess critical metrics.
Analyze SERPs and export data in CSV format.
Instantly gauge keyword difficulty.
Customize search query parameters.
Conduct comprehensive webpage SEO audits, including mobile compatibility checks.
Evaluate Facebook social statistics.
Utilize default or custom parameters.
Access detailed reports on internal/external links.
Calculate keyword density and configure stop-word lists.
Compare URLs and domains effortlessly..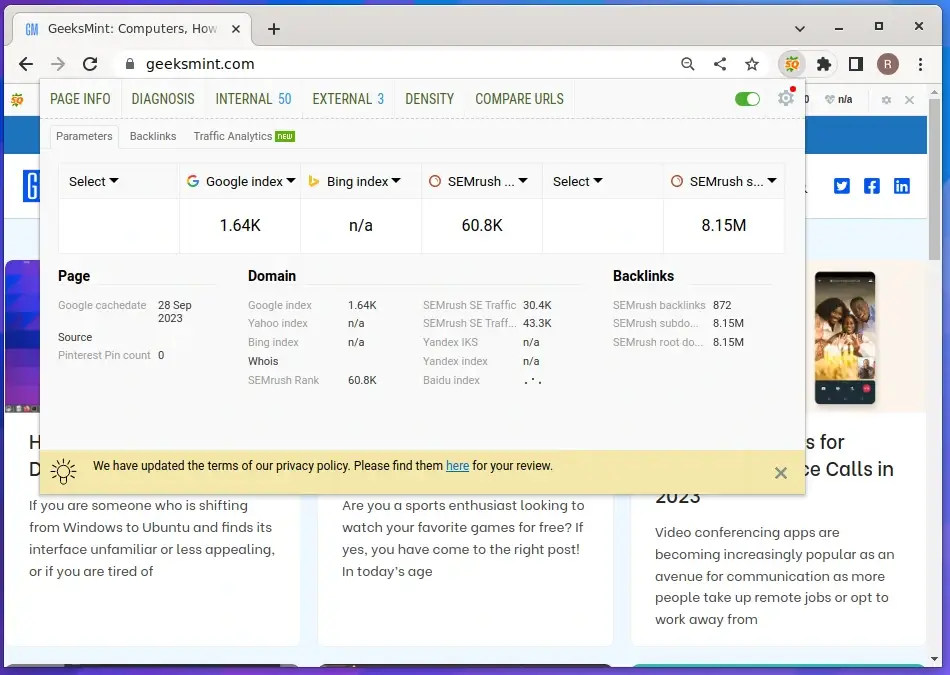 18. WordPress Admin Switcher
WordPress Admin Switcher extension is perfect for power users seeking efficiency, as this tool eliminates the need for manual input of 'wp-admin' in the address bar or constant mouse clicks on the WP admin bar to navigate WordPress sites.
Instead, it simplifies the process with a single, time-saving keyboard shortcut such as cmd + shift + A (Mac) or ctrl + shift + A (Windows/Linux) to log into or switch to/from the WordPress Admin.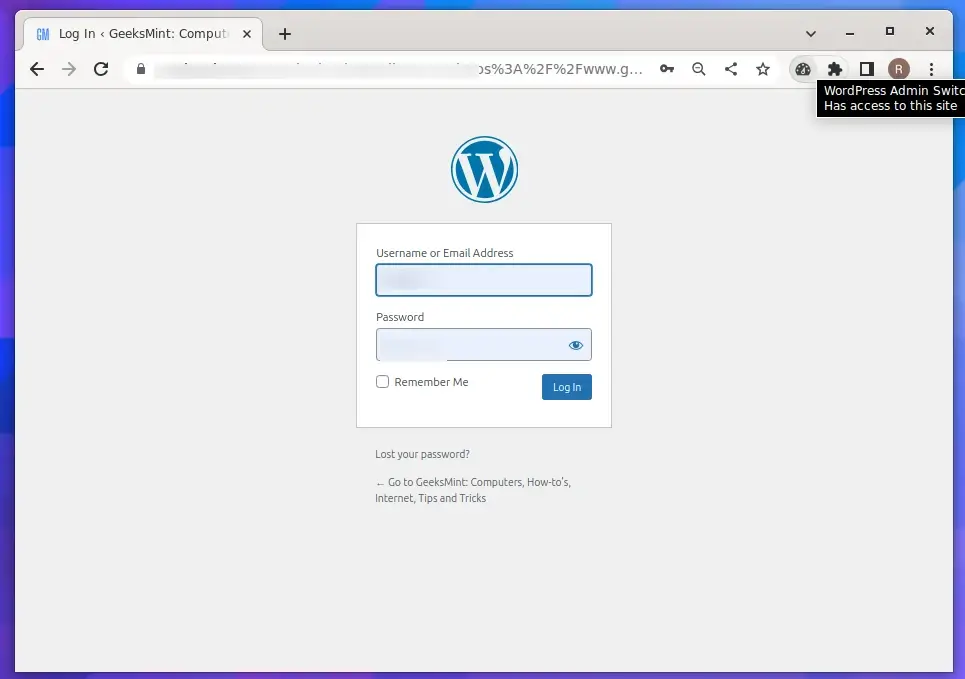 19. WP Hive
WP Hive is a plugin testing extension that conducts automated testing for all WordPress plugins, providing valuable metrics displayed within WordPress.org plugin pages.
Furthermore, it offers the ability to perform in-depth plugin comparisons within WP Hive, delivering detailed insights into each plugin.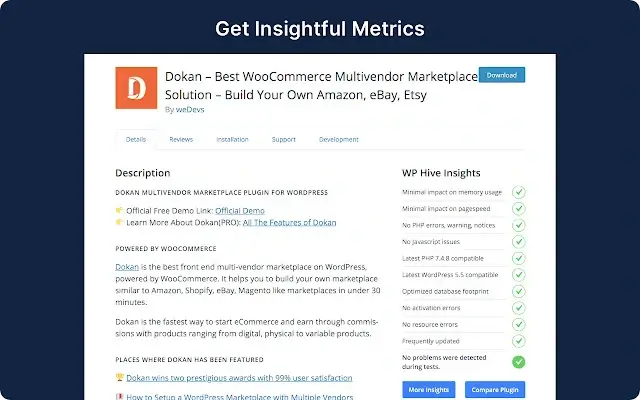 20. Window Resizer
Window Resizer browser extension enables dynamic window resizing to simulate various screen resolutions, offering indispensable assistance to web designers and developers in testing layout responsiveness across different browser resolutions.
Key features include a fully customizable resolutions list (add, delete, reorder), flexible control over window dimensions, window positioning, preset icons (phone, tablet, laptop, desktop), and the choice to apply new dimensions to the entire window or just the viewport.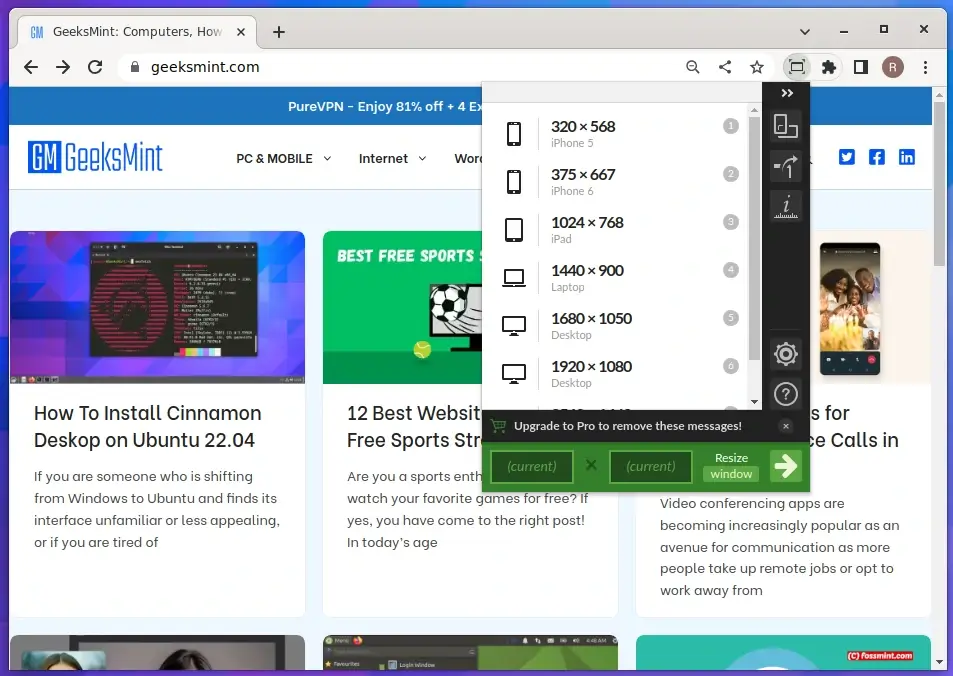 There are various other WordPress Chrome extensions available that could not be made a part of this list but can be useful. Some of these Chrome extensions include – WordPress Plugin SVN, WordPress Stats, WP Content Discovery, WordPress Plugin Search, and so on.
Do let us know if you found our article useful by commenting below. Tell us which one is your favorite from the above and in case you feel we have missed out on any Chrome extensions please fill up the form.