Google Chrome browser is currently the most widely used desktop browser and it comes with hundreds of extensions to ease your work. In one of our previous articles, we discussed 25 best chrome extensions for productivity.
Here keeping in mind the usage of WordPress users, we are listing out the 12 Best Chrome Extensions for WordPress that you should try and have been suggested by our experts. If you are currently building a website, these extensions are sure to make your life easy!
1. Grammarly
Grammarly is one of the best and the most popular chrome extension to check for both grammatical and spelling mistakes in your content.
You just need to paste your content on the website and the website shows you the mistakes and the correct replacement. It is a user-friendly and easy-to-use extension and is a must for the beginners.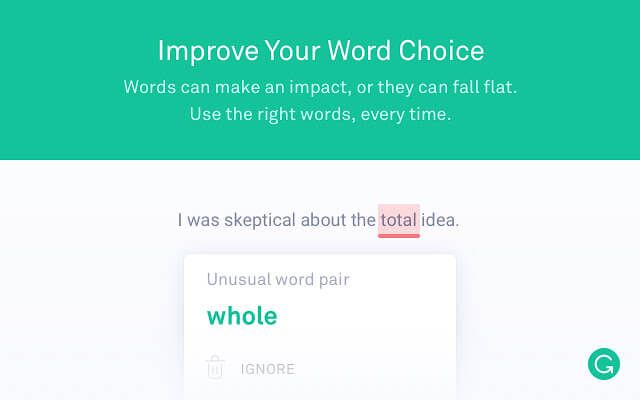 2. WPSNIFFER
Struggling to buy a theme for your website? Well, WPSNIFFER extension lets you find out the theme that the active WordPress sites are using. It is the best way to see how various themes can be customized and can help you pick the best.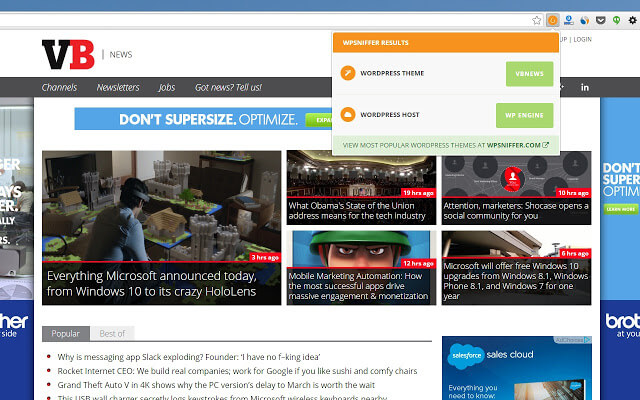 3. WordPress Tutorials WPCompendium
If you are new to WordPress then WPCompendium chrome extension is a must-have for you. WPCompendium helps you by providing hundreds of WordPress step-by-step tutorials. Starting from installing and configuring your website settings, this extension also teaches you the different WordPress features like WordPress Pages, themes, Widgets and so on.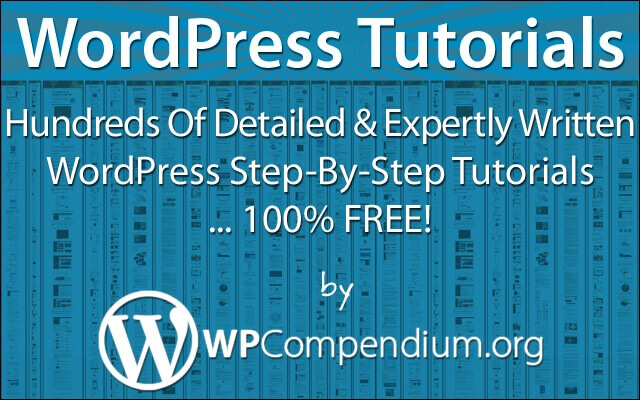 4. SimilarWeb
SimilarWeb chrome extension lets you see website traffic and key metrics for any website. SimilarWeb allows you to see a website's engagement rate, traffic ranking and traffic source. It is a must try if you are looking for in-depth traffic information on different types of websites to help you develop yours.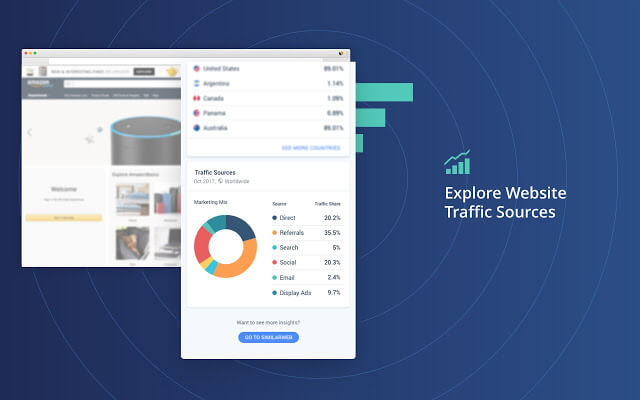 5. Ahrefs SEO Toolbar
Ahrefs SEO Toolbar gives you access to the SEO metrics of any website right on your browser. It can help you find out why your competitors are performing so good/bad and how you can improve.
The chrome extension also lets you find out keywords that can help you improve your website ranking. Ahrefs SEO toolbar is the best if you are looking for a web site's keyword reports and SEO analysis.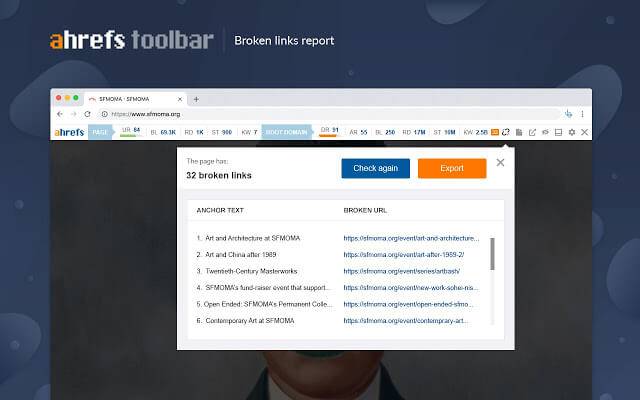 6. Comment Save
As a WordPress user, we often happen to comment on different websites. It is not always possible to remember all the websites where we have posted our comments. With Comment Save, you will not have to bother remembering the websites you have commented on.
This Chrome extension tracks all your posts and comments so that you can easily find them when you want. In case you no more want to track a particular post/comment of yours, you are free to disable them too.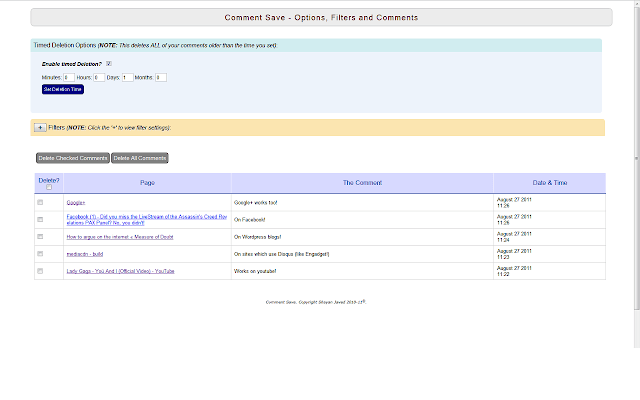 7. Buffer
If you are the one who likes sharing your content on Social media, then Buffer Chrome extension is for you. Buffer lets you easily share your WordPress content on different Social Media platforms like Twitter, LinkedIn, Facebook and so on. With Buffer, you can also schedule your blog posts and add team members to work together.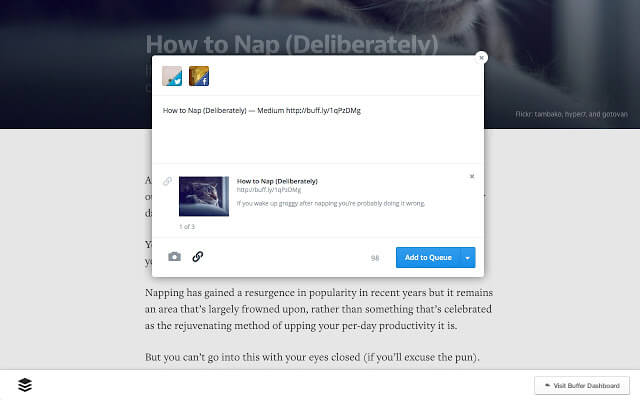 8. Asana
If you are using Asana, then this official Chrome extension is a must-have for you and is sure to ease your work. Asana extension lets you add a task to Asana from any webpage. If your team members are working in different locations, Asana can help you easily assign tasks to different teammates with due dates.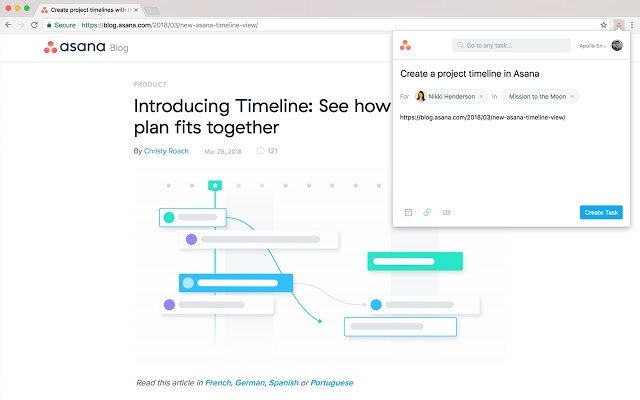 9. Dimensions
Dimensions is the best chrome extension for designers. Dimensions help you measure screen dimensions from your mouse pointer. In case you are looking for how different elements are spaced from each other on websites, this chrome extension works best. Dimensions can easily be used through keyboard shortcuts (Alt + D).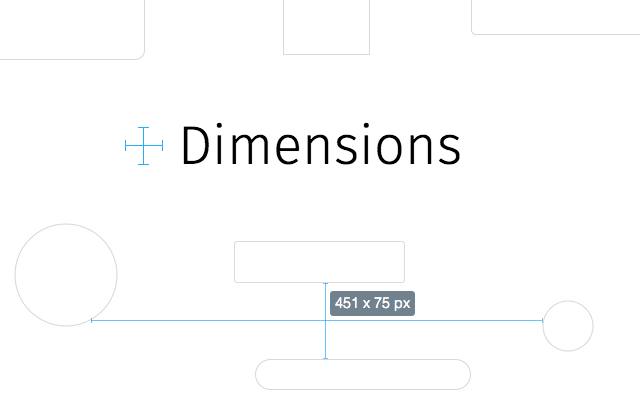 10. WordPress Keyboard Shortcuts
WordPress Keyboard Shortcuts Chrome extension gives you the complete list of the keyboard shortcuts for WordPress. Without a doubt, it is a boon for all the WordPress users out there!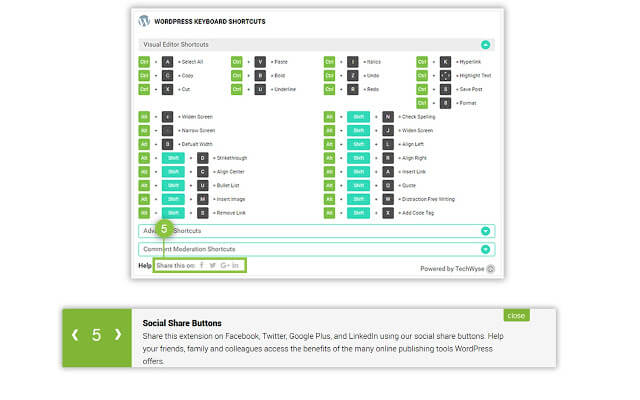 11. ColorZilla
Wondering what color combinations are used on a particular website? Having difficulty in getting that perfect color for your website? ColorZilla is here for your rescue! The advanced eyedropper in this Chrome extension can get you the color of any pixel on the page. You can easily pick colors and apply them to your webpages. ColorZilla also saves all your picked colors, so that you can come back to it whenever you want to.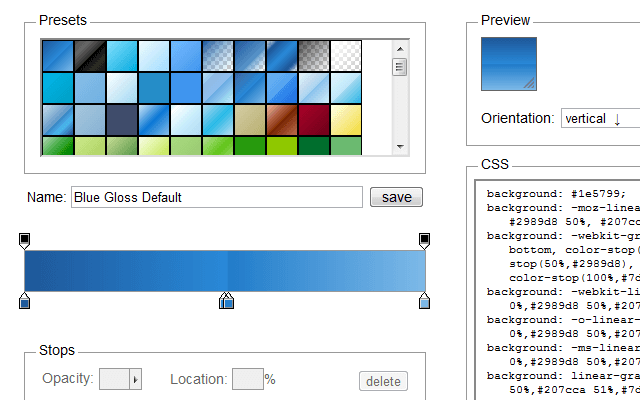 12. WhatFont
ColorZilla is for colors and WhatFont is for fonts. With WhatFont Chrome extension you can easily find out the Font of a particular text on any website. It is a very useful Chrome extension for website designers.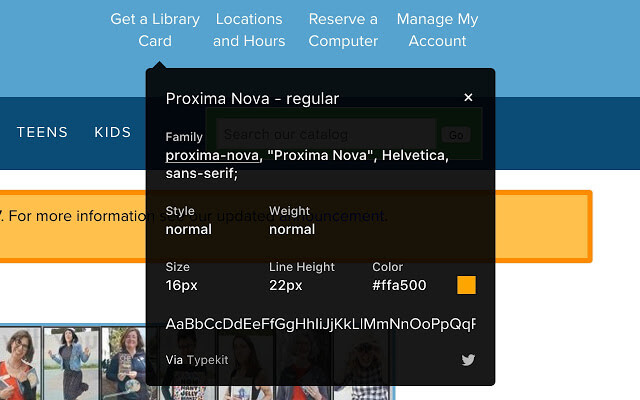 There are various other WordPress Chrome extensions available which could not be made a part of this list but can be useful. Some of these chrome extensions include – WordPress Plugin SVN, WordPress Stats, WP Content Discovery, WordPress Plugin Search, and so on.
Do let us know if you found our article useful by commenting below. Tell us which one is your favourite from the above and in case you feel we have missed out any chrome extension please do fill up the form.