Artificial Intelligence (AI) content generation is rapidly becoming a popular trend in among students, copywriters, and digital marketers. This growth is being driven by several factors, including the need to meet tight deadlines, the rising cost of human writers, and the rapid advances in AI technology.
Thus, with the best AI content generation tools and good knowledge of coming up with quality props, you can create top-notch content efficiently, without the need to hire expensive writers or editors.
But what happens if you do not need AI-written content or just want to confirm if your content is written by AI or a human writer? The solution to the challenge that comes with differentiating between AI content and human content lies in AI detection tools.
These tools, albeit also being AI software, aim to identify whether a text is AI-generated or not.
This article will explore the best AI detection tools that can help you pinpoint AI-generated content. But before that, we will look into the benefits of using AI detectors.
Why Are AI Detection Tools Important?
Of course, someone would ask why content creators should use AI detection tools in their day-to-day tasks. AI detectors are important for these reasons.
Content Verification: A Gartner report predicts that by 2024, 60% of online content will be created by AI. One of the challenges that will come with this proliferation of AI content will be distinguishing between authentic and manipulated information. Interestingly, AI tools play a pivotal role in identifying fake news, deepfakes, and altered media, fostering trust and reliability in online content. Besides, AI-powered tools help in flagging, fact-checking, and curbing the spread of false or misleading information, safeguarding users from potential deception.
Distinguishing AI-generated content: AI content detectors can distinguish between human-generated and AI-generated content, which can increase trust and ensure authenticity in written materials.
Enhanced Security: In an age where cybersecurity threats are prevalent, AI detection tools aid in identifying anomalies, potential security breaches, and malicious activities.
Improved Quality and Efficiency on a Budget: AI content detectors will potentially minimize your content creation needs by automating most processes involved in creating content from scratch. This can save businesses money on hiring more employees or outsourcing tasks.
Increased Student Accountability: AI content detection tools can help increase student accountability. In the academic industry, students will be more honest the moment they realize that lecturers will use AI detectors to verify if their work is genuine or not. AI content detection tools can also help improve students' writing skills and encourage critical thinking.
Trends and Statistics about AI Content
Please take note of the following trends and statistics about AI content and AI detectors.
54.9% of digital marketers reported receiving undisclosed AI content from various writers.
The AI market size will surpass $407 billion by 2027.
47.8% of digital marketers use AI for copywriting tasks.
AI content detection tools are becoming more prevalent, with 37.4% of marketers utilizing them.
The presence of AI content detectors can impact student usage, with a 14.4% decrease in student coursework with AI-generated content.
What to Consider When Looking for An AI Detection Tool
When choosing an AI detection tool, consider these factors.
Accuracy: How accurate is the tool at identifying AI-generated content?
Ease of use: How would you rate the platform's ease of use?
Features: What features does the tool offer? For example, does it support multiple languages? Does it allow you to export your results?
Price: How much does the tool cost?
20 Best AI Content Detection Tools to Use in 2023
There are different AI detection tools available, featuring their strengths and weaknesses. In this review, we will take a look at some of the best AI detection tools for 2023.
1. Originality.ai – Originality AI Plagiarism and Fact Checker
Originality.ai is arguably the best AI content detector out there. You can reliably use it to identify AI-generated content from popular content generators.
Moreover, this tool boasts the highest accuracy levels in AI detection. Also worth noting is that it supports multiple languages and the ability to export results.
Originality.ai consistently delivers a remarkable success rate of 99.7% or higher on GPT-4 making it a highly reliable solution for users. Its platform provides a flexible pricing option that includes a one-time payment option of $30.00 and a monthly subscription plan to cater to diverse user preferences.
Originality.ai is an incredible tool for writers, editors, publishers, and educators. It can be used to ensure that content is original and authentic and to prevent the spread of fake news and propaganda.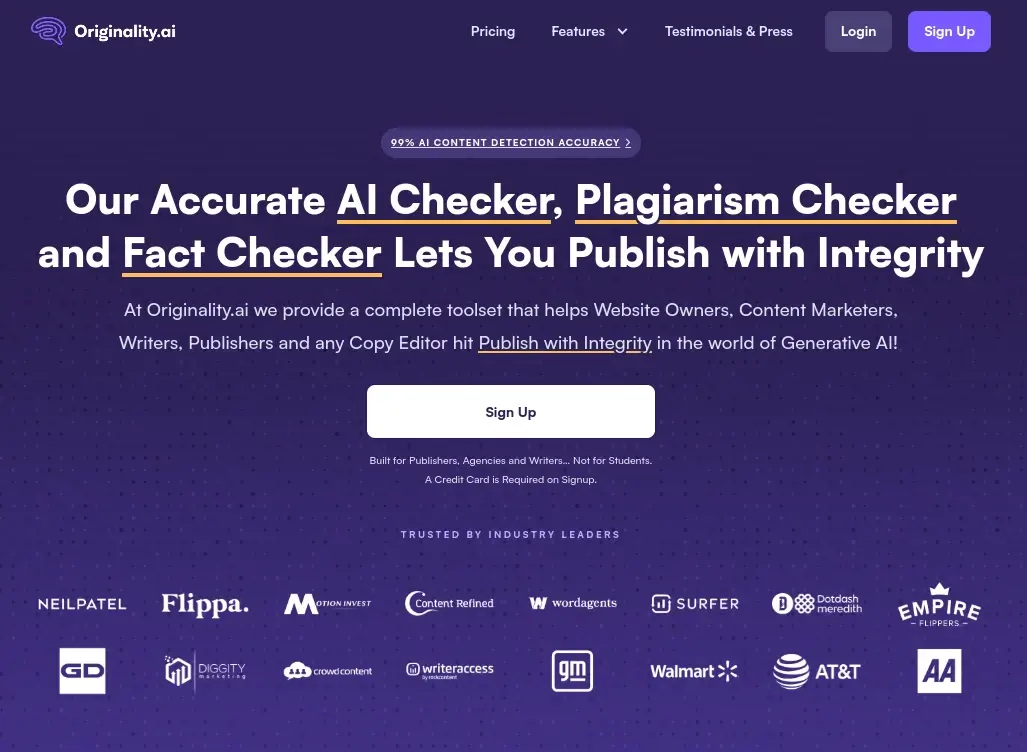 2. Writer.com – AI Content Detector
Writer.com is popular as a content collaboration and style guide platform that helps businesses create and maintain a consistent brand voice across all of their content.
However, it now includes AI detection which is still only available in the Writer app as an API that can be used to identify AI-generated content by looking for patterns that are common in AI-generated text.
It offers a free 7-day trial allowing the users to experience and explore the core features of Writer.com firsthand and thereafter at $18 per user per month, the plan includes all the features of the Basic plan, along with some additional benefits.
Writer.com is limited to checks of 1,500 characters at a time. This software is still useful for identifying AI-generated content. It can be used to scan short pieces of text, such as social media posts or blog headlines, for signs of AI generation.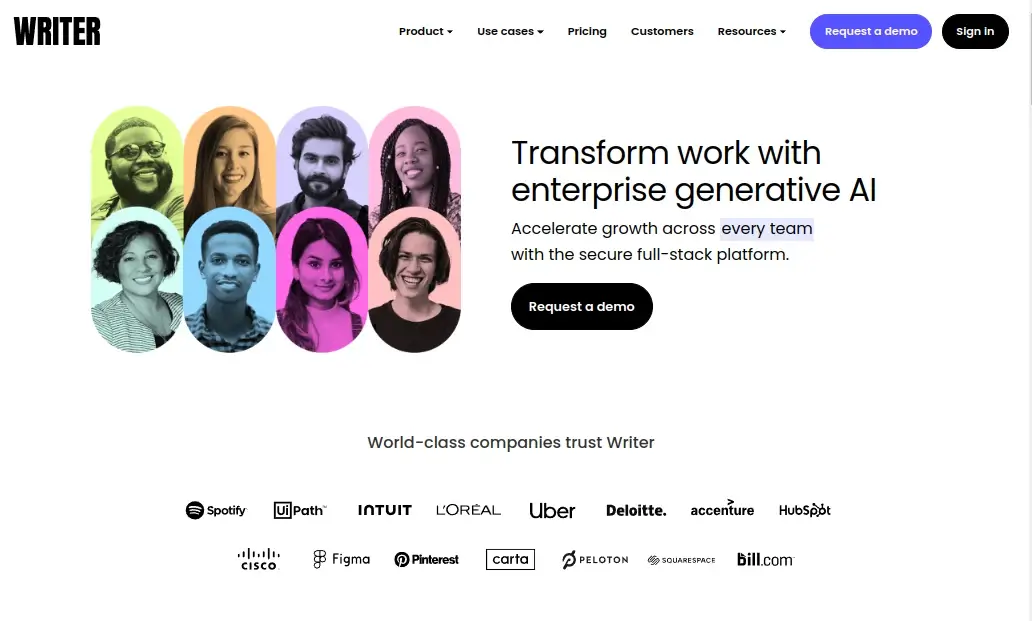 3. Willieai.com – AI Content Detection and Analysis
Willie.ai is an upcoming AI tool that helps users uncover AI content on a complete domain level. While the developers are still working on its intricate features and associated tools experts in this field believe that it will certainly be a valuable tool for marketers, SEO professionals, and content writers.
Willie.ai works by analyzing websites and other online content to identify AI-generated text. It uses a variety of techniques to do this, including looking for patterns in the writing style and identifying common AI-generated phrases
Willieai.ai will scan your entire website to detect suspicious content across all pages, helping you identify any AI-generated content as soon as it appears on your domain.
According to the developers of this software, using Willie will help your site triple its organic ranking.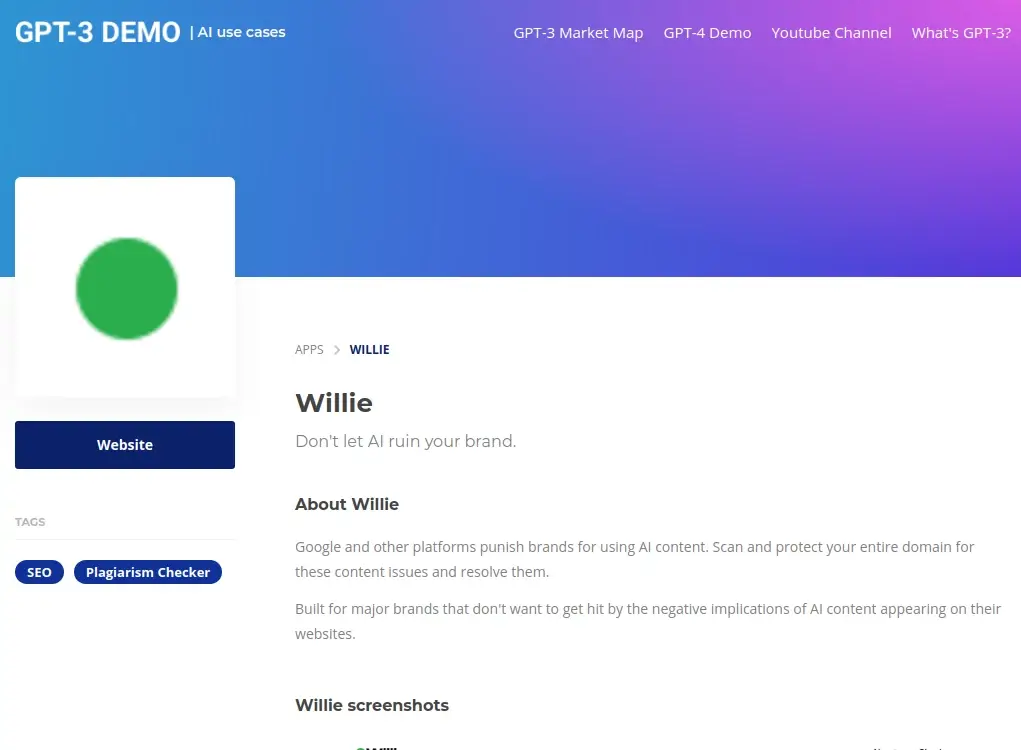 4. GPTZero – Advanced AI Detector for ChatGPT
The next detection tool in our review is GPTZero, which is reliable for identifying text produced by LLMs such as GPT-3. It was developed by ZeroGPT, a team of machine learning experts and natural language processing professionals.
GPTZero is available for free up to 5000 characters. It has been trained on a large dataset of both naturally written content from real human writers and text generated by various algorithms, and will accurately distinguish content based on this training and programming.
It has been used by organizations in education, hiring, publishing, legal, and other industries to help them identify and assess AI-generated text.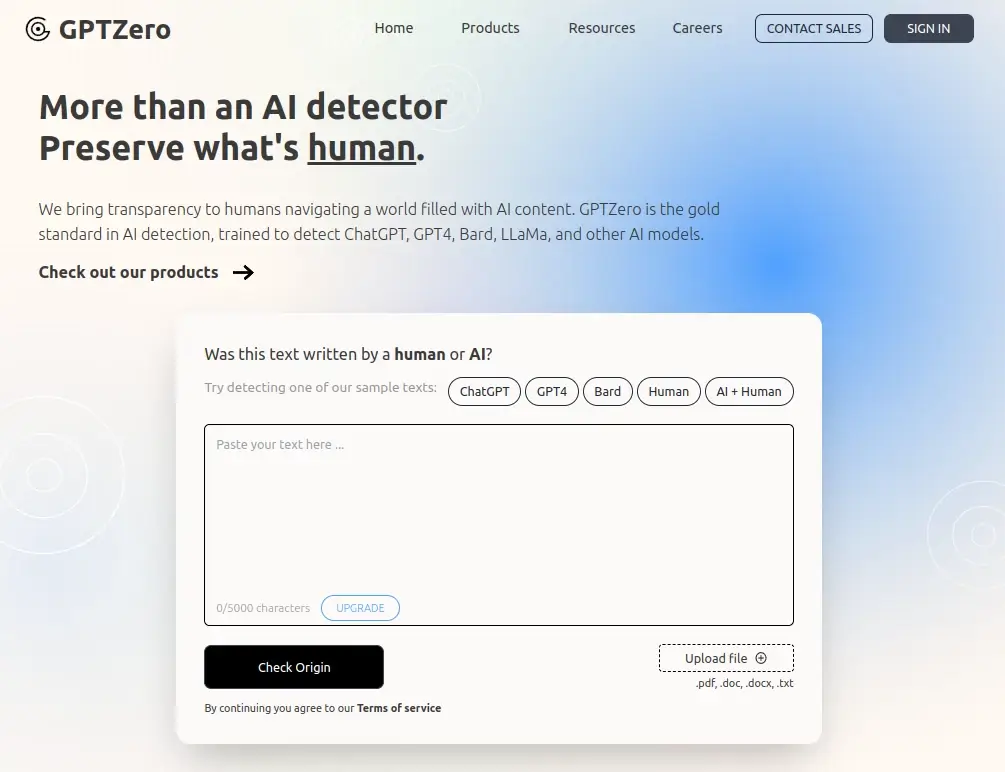 5. ParaphrasingTool.ai – Free Paraphraser Tool
And now onto an AI tool that works slightly differently, is ParaphrasingTool.ai. The AI-powered paraphrasing software offers free, accurate, and plagiarism-free rephrased content. It is a free alternative to Quillbot and is available on various platforms.
ParaphrasingTool.ai offers free usage for up to 10,000 characters and provides an accuracy rate of 88.1%. The tool aims to assist users in enhancing the clarity and uniqueness of their writing, no matter which platform they use.
ParaphrasingTool.ai is a versatile tool that can help you rephrase ideas seamlessly. It continues to receive credit from users, including content writers, researchers, journalists, and authors.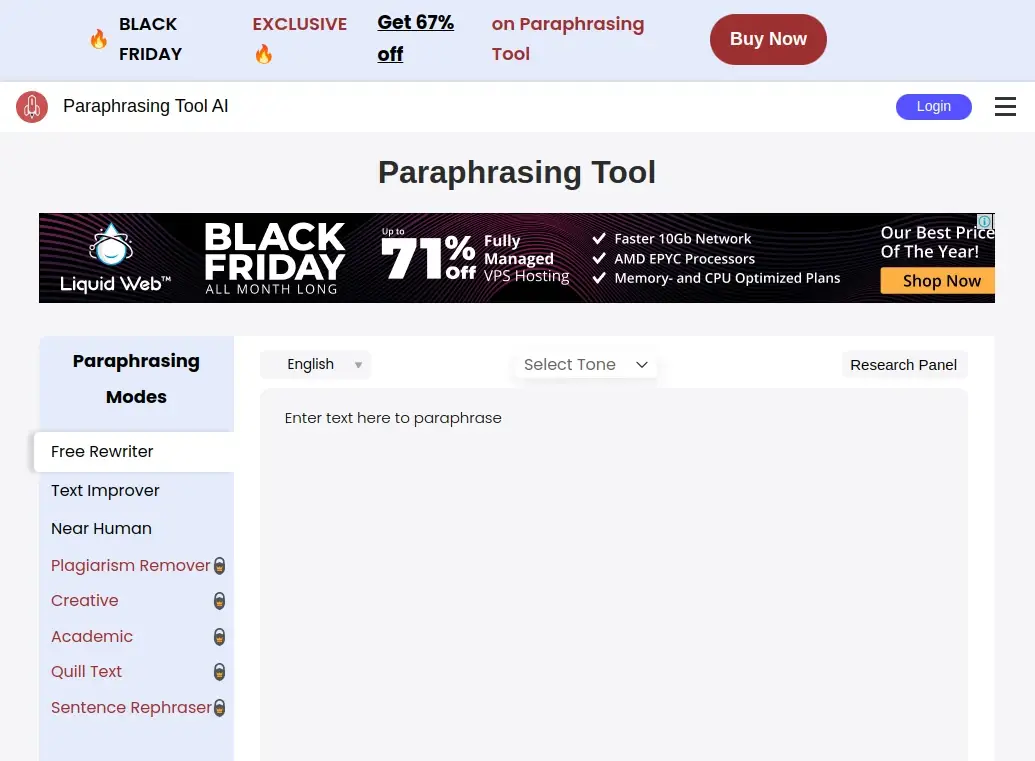 6. Winston AI – AI Content Detection Tool
The Winston AI tool will help you check AI content generated with GPT-4, Perplexity, Bard, Bing Chat, and Claude, among others. It is a trusted and industry-leading tool that you can rely on for AI checks.
Its labeling feature makes it more customizable than most of its competitors as you can use this feature to attribute a document by author or classify them into various types.
With an impressive accuracy rate of 99.6% and the option for a free version or premium packs starting at just $12 per month, Winston AI's content detector is designed to deliver clear and precise assessments.
Winston AI's AI content detector is built to help you get a clear and accurate assessment. You can create a free account to begin checking for AI content. You can paste text or upload documents of various formats and configurations. It is a perfect platform for writers, marketers, and scholars.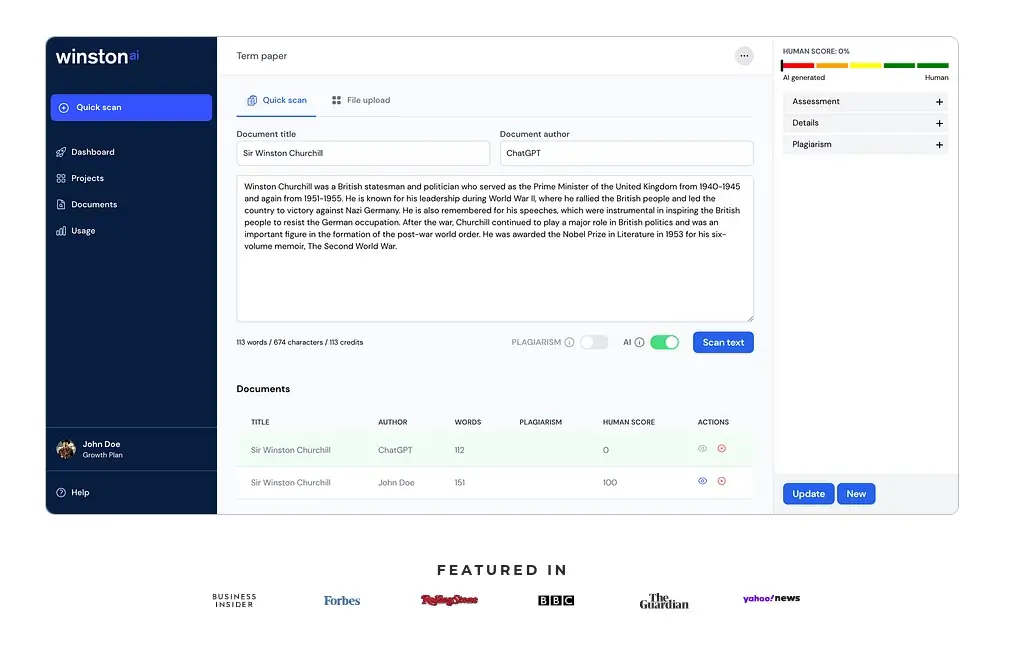 7. Copyleaks – Plagiarism and AI Content Detection
Copyleaks is an AI content detection tool with a specialty in detecting content with traces of AI production either by plagiarism, AI generation, or paraphrasing. It is an award-winning plagiarism detection platform integrated into Canvas SpeedGrader without much ado.
Copyleaks is really good at finding things, and it's right about 99.12% of the time. Plus, its free version makes it super useful for people who write, edit, or publish stuff.
The platform uses advanced AI-powered algorithms and will make a good content-checking tool for writers, editors, and publishers. Thus, if you are looking for a platform that guarantees quick scans with remarkable accuracy levels, this is what you are looking for.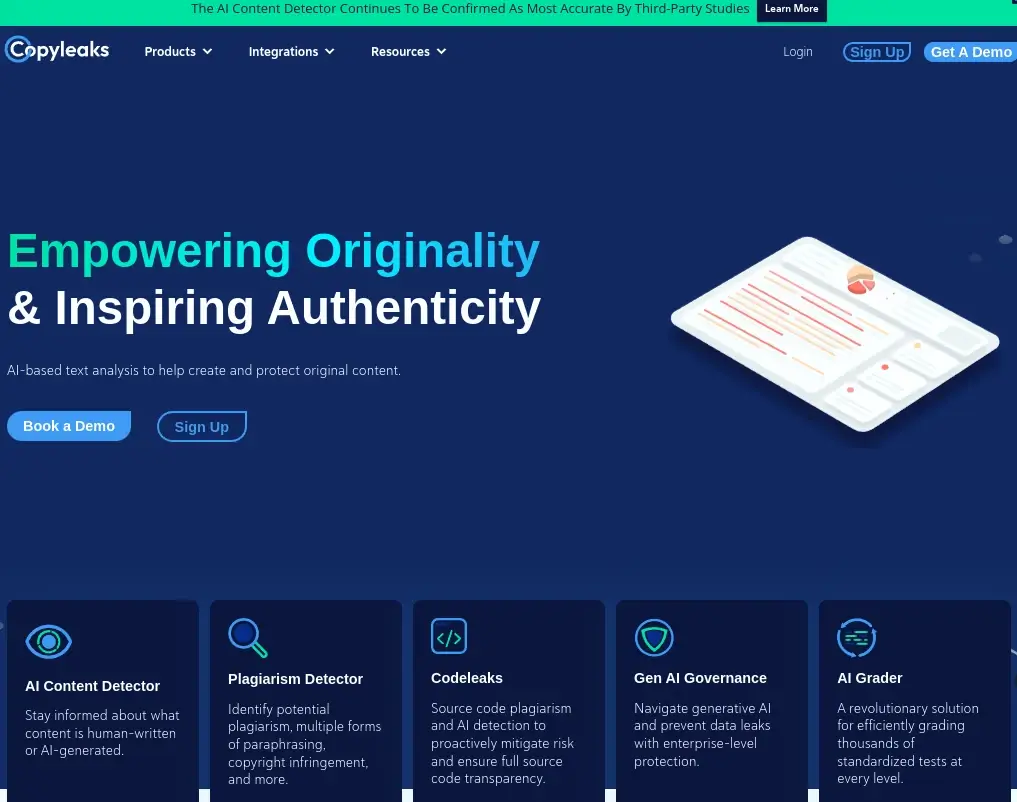 8. Content at Scale – AI Content Detector
Content at Scale is a platform that offers AI content detection tools and AI content generation tools. The platform provides a free AI detector tool that checks if your text is from ChatGPT, GPT-4, Bard, Claude, and more with 98% accuracy.
With a high accuracy rate of up to 98%, this software is pretty reliable for identifying if the content at your disposal is genuinely human or automated.
This will ultimately protect you from creepy writers who want to take credit for AI work. Even more, the tool's pro version can rewrite AI content to make it undetectable by search engines as automated text.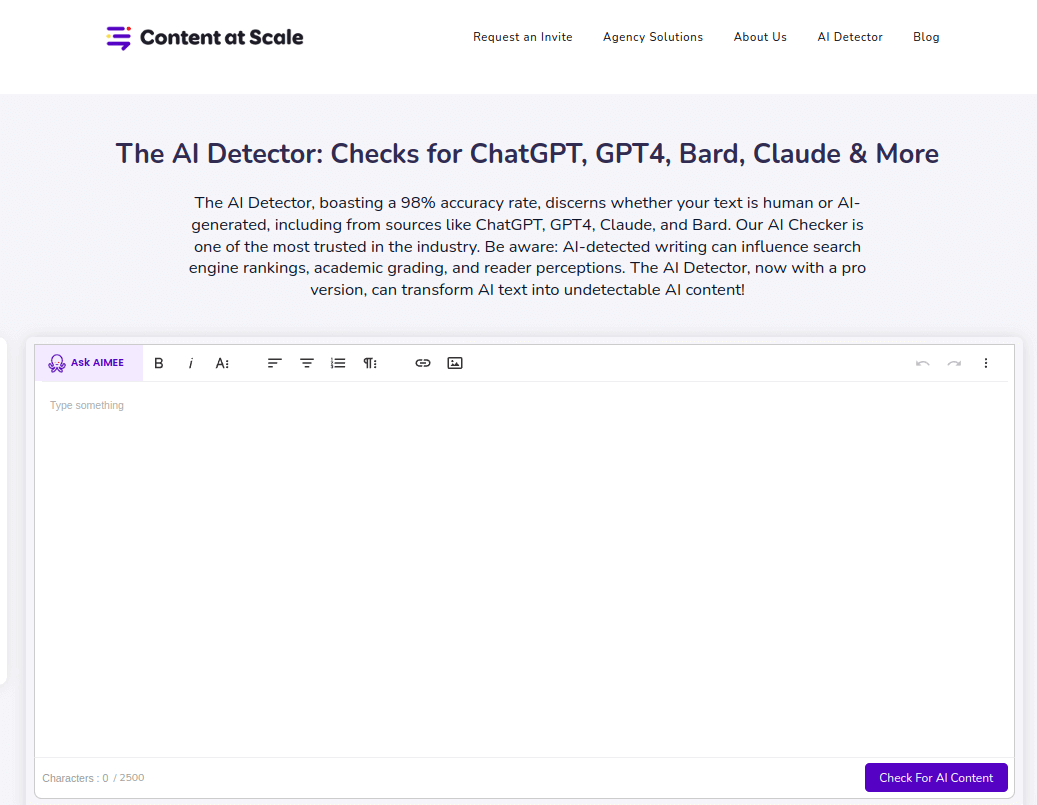 9. Grammarly – Free Writing AI Assistance
While Grammarly is often known for its grammar correction capabilities, it also offers AI detection tools that can help identify AI-generated content. The platform's AI writing assistant understands the context of your communication and can generate high-quality, relevant content.
You can use it for free with a basic plan, or opt for the premium version starting at $12, and it provides an accuracy rate of approximately 92%.
Grammarly assistance is available in various product offerings and platforms, including popular operating systems and browsers. Even more, you can use extensions to write and scan content in Gmail, Medium, Google Docs, LinkedIn, and Word.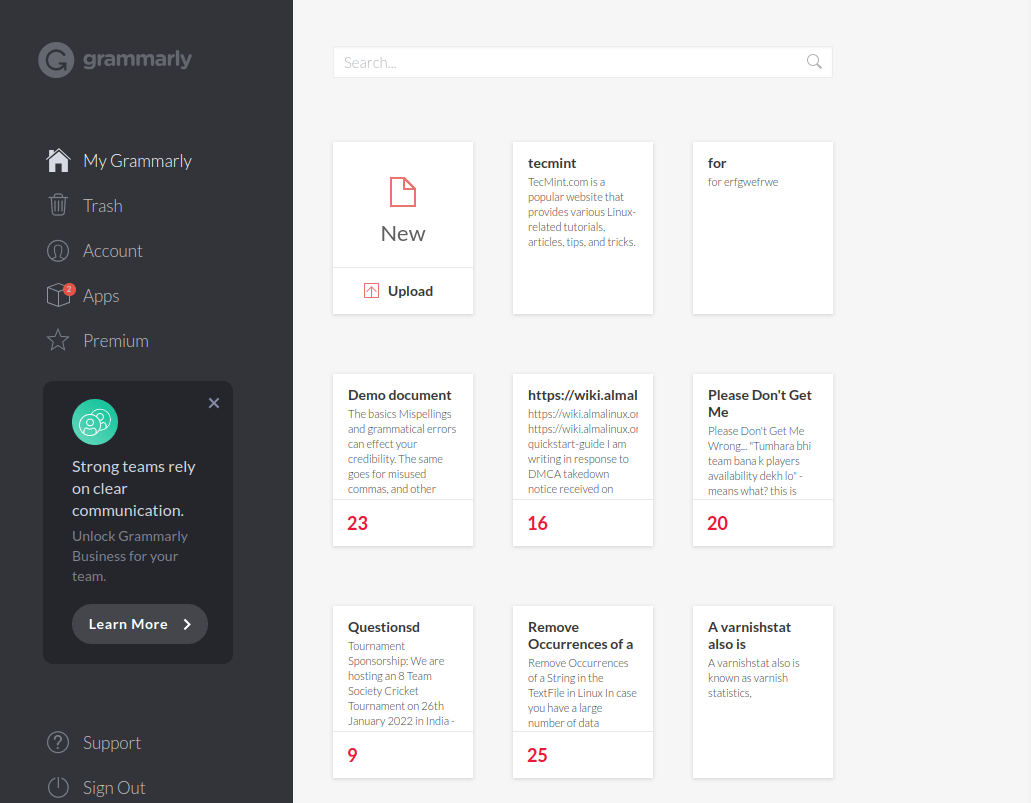 10. QuillBot – Writing and Grammar Checker Tool
QuillBot AI detector is a tool that can be used to identify text that has been rewritten using QuillBot, a popular AI-powered paraphrasing tool. It works by analyzing a text for a variety of features that are indicative of QuillBot-paraphrased text.
With an accuracy rate of 89.17% and provided at zero cost, the QuillBot AI detector, while not as precise as GPTZero, remains a valuable tool for pinpointing text that has undergone QuillBot-based rephrasing, making it an excellent choice for students and others on a budget.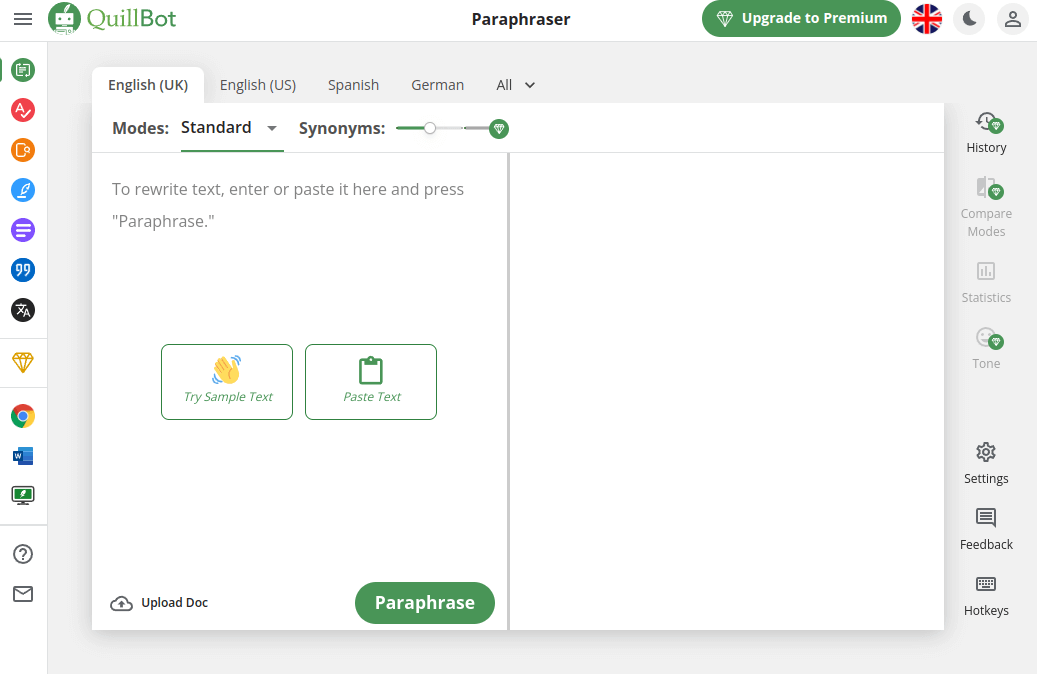 11. Hugging Face – AI Community Building the Future
Hugging Face is an open-source library packed with various resources for working with natural language processing (NLP) tasks. It includes several pre-trained language models (LLMs), such as GPT-2, RoBERTa, and DistilBERT. These models come in handy in summarizing, translating, and generating new content.
Hugging Face AI detector is still under development, but it has been shown to be effective at detecting text generated by a variety of LLMs, including GPT-3, GPT-4, ChatGPT, and more, even though its accuracy stands at 77%.
Additionally, it's available for free, making it a cost-effective option for users.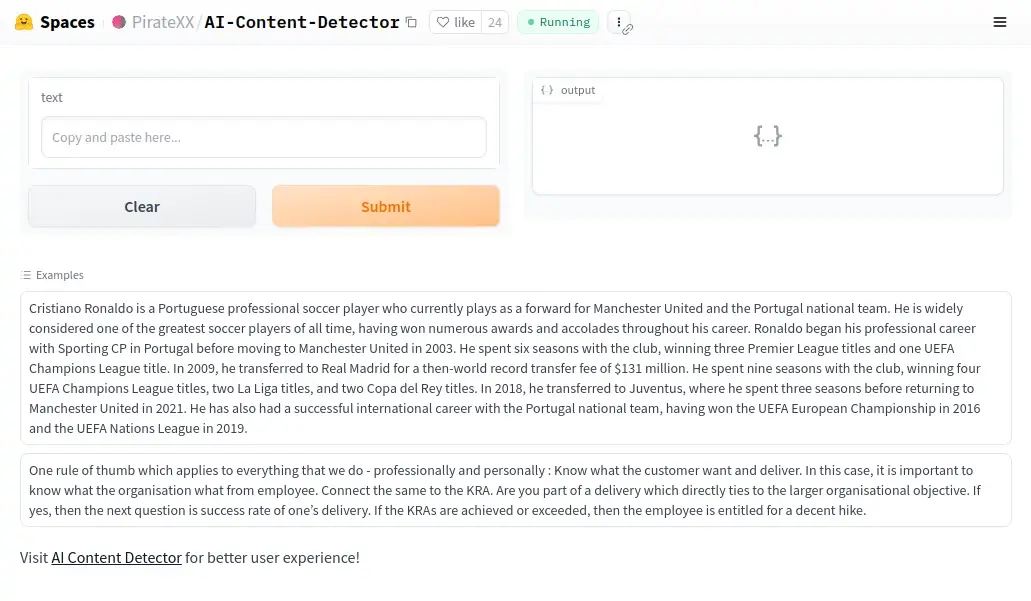 12. Turnitin – AI Writing Detection Tool
Turnitin, a widely used plagiarism detection tool primarily employed in educational institutions, integrates AI-powered capabilities within its detection system. Its AI detection technology also comprises tools for plagiarism detection, grading, and feedback on student work.
With an accuracy rate of 84% and a starting price of $15 per month, Turnitin AI Detector, part of its plagiarism-checking system, operates by comparing submitted content against an extensive database to identify potential matches or similarities. It leverages machine learning and NLP techniques to recognize patterns and deviations in the text.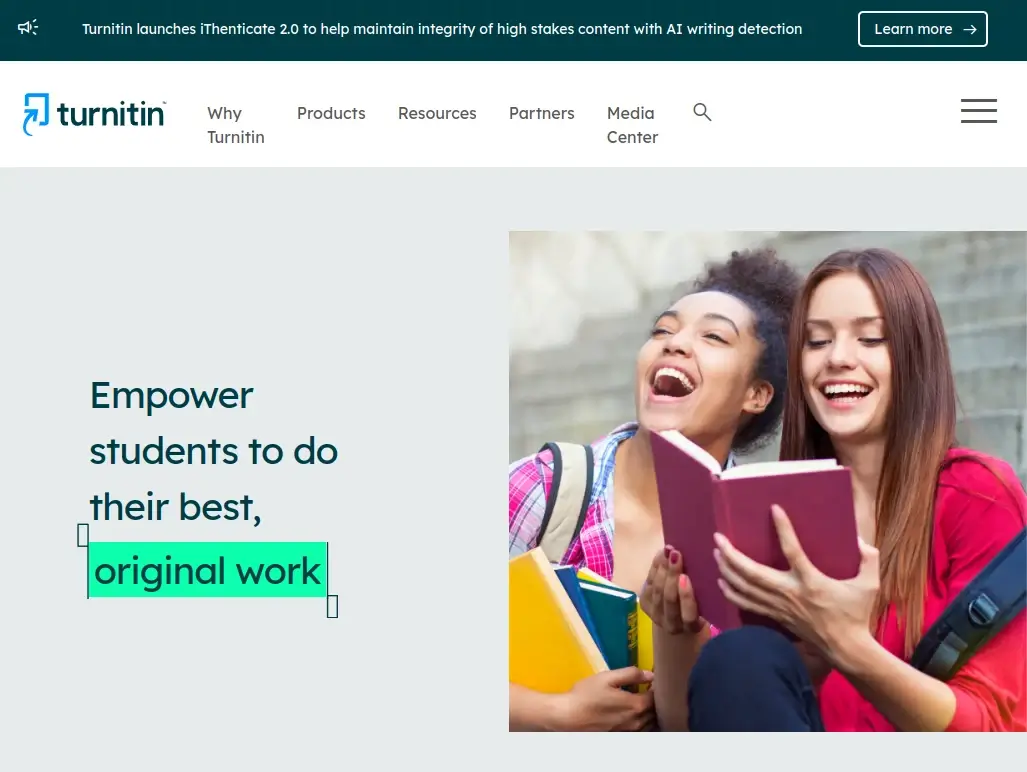 13. AISEO – Content Detection Tool
AISEO is an AI-powered writing assistant, copywriting, and paraphrasing tool that aims to produce human-like content at scale and bypass AI detection seamlessly. The platform is designed to help users create structured, SEO-optimized pieces effortlessly, positioning themselves as leaders in content generation.
With an accuracy rating of 90%, and a basic plan starting at $15 per month, AISEO boasts of a remarkable human pass rate of over 90%. But more notable is the ease of use that many reviewers agree that it guarantees.
You can access and use AISEO by simply visiting their page and pasting your content on the pad before beginning your scan. The process takes a couple of minutes before highlighting sections identified to be AI-generated.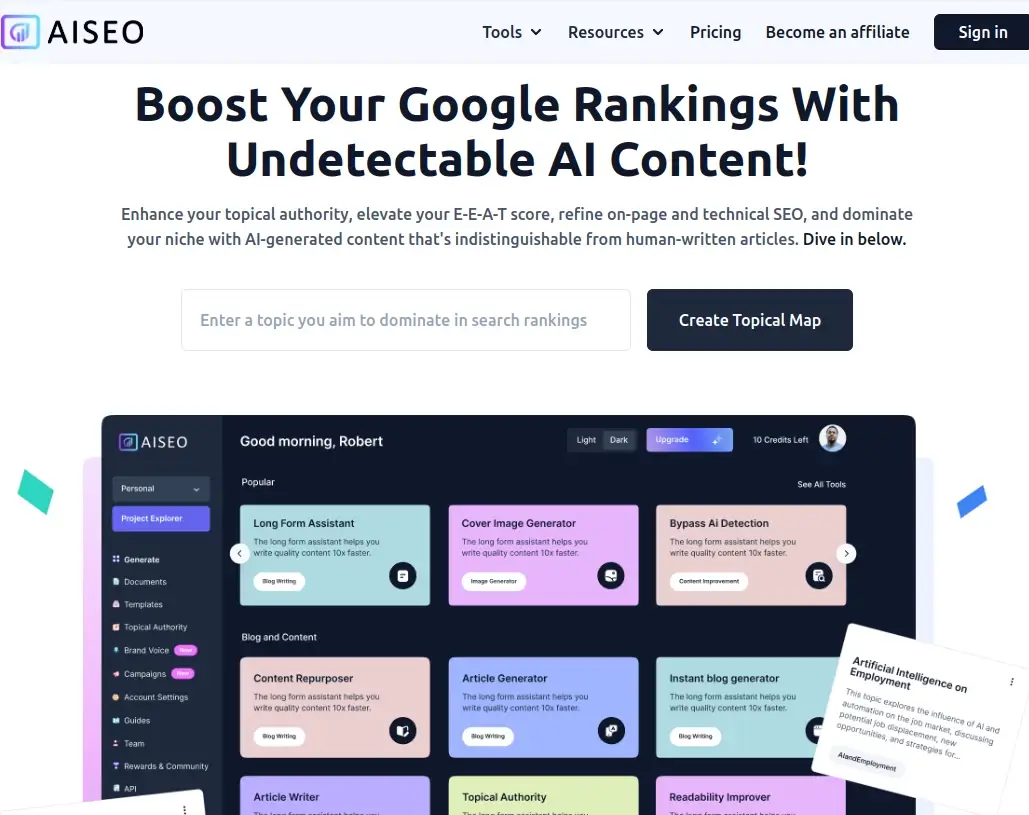 14. Writefull – Writing and Proofreading for Academics
Writefull offers an AI detection tool called the GPT Detector, which can be used to check if a text has been generated by common writing platforms such as GPT-3 and GPT-4. The tool is designed for academic use and is available for free on the Writefull website.
With a user-friendly interface and a commitment to an accuracy rate of 91%, Writefull is a powerful ally for those seeking to enhance their writing, research, and academic endeavors.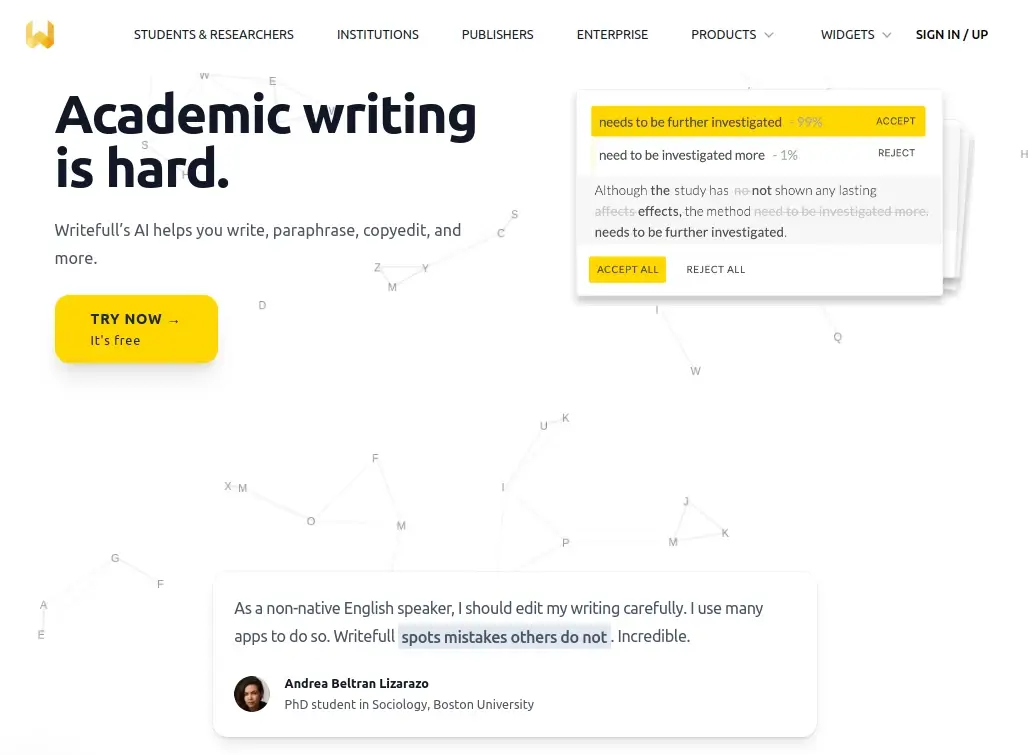 15. Crossplag – Cross-Lingual Plagiarism Checker
Crossplag is an AI content detector tool that uses advanced machine learning algorithms to determine if any piece of content in a given text is AI-generated or not. It can detect whether a piece of text is written by a human or generated by AI, providing fast and accurate results.
The accuracy of the AI detector varies based on factors and we can attest to the fact that this is one of the most accurate AI detection software. Crossplag's AI content detector can be useful in various scenarios, such as verifying the authenticity of online content, preventing plagiarism, and ensuring originality in job applications.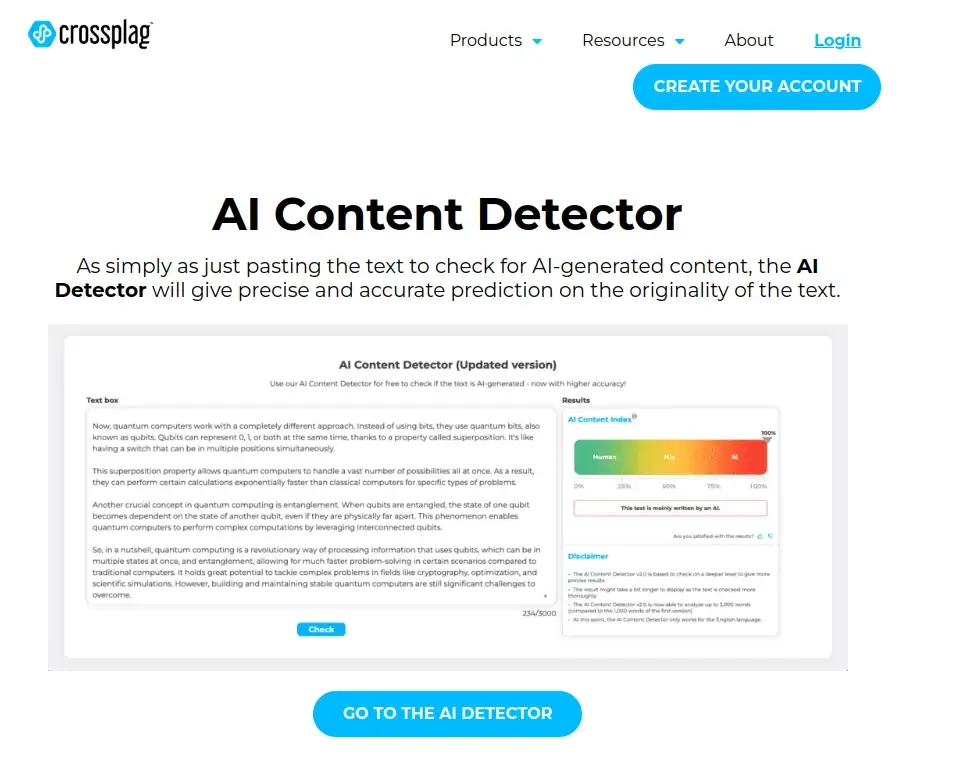 16. Kazan SEO – Content Optimization And Detection App
If you are looking for a platform with incredible mathematical accuracy when it comes to analyzing content for AI, Kazan SEO is a great option. The platform's AI content detection tool is trained on the GPT-3 language model, which is also used by other AI writing tools like Jasper AI.
As the name suggests, this is an all-around SEO tool for SEO enthusiasts. Apart from AI detection capabilities, it will help in keyword discovery, co-relational content optimization, and text extraction from URLs.
If you are an individual or company that wants to optimize content for search engines and improve your website's performance, your search ends with Kazan SEO.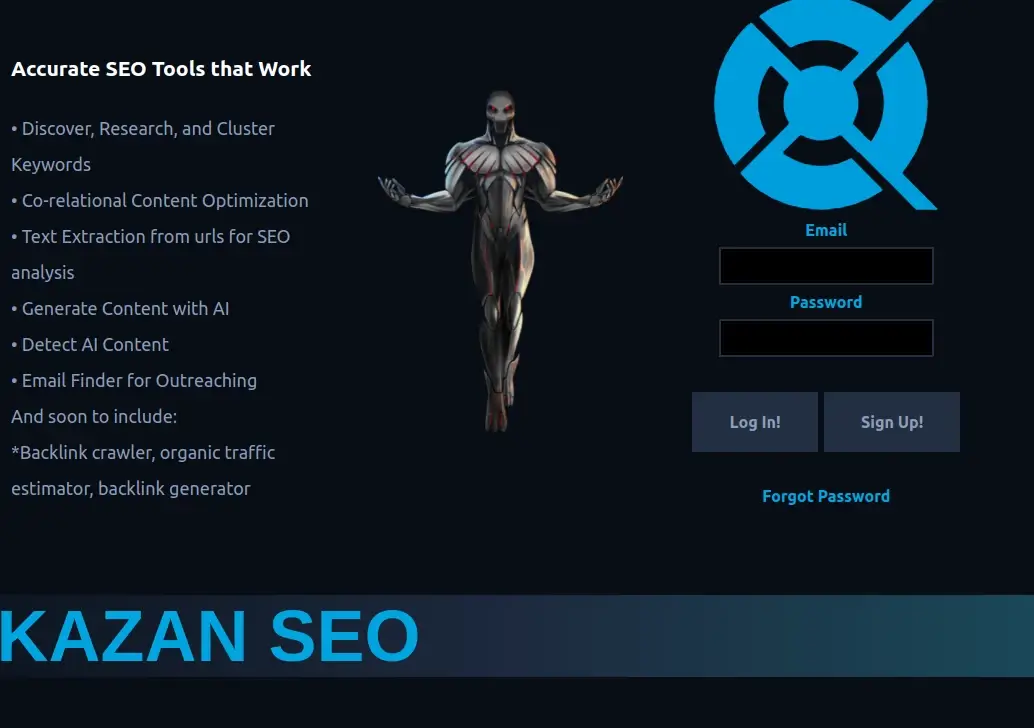 17. Corrector App – Grammar Checker
Corrector App is an AI content detection tool that can be used to check if a text was generated by an AI or written by a human. The tool specifically detects GPT and recognizes any fraudulent content.
More interestingly, it is a free online text tool that allows you to check the credibility of your content by entering the text you intend to analyze.
Corrector App is still under development, but it has been shown to be effective at detecting text generated by a variety of LLMs, including GPT-3, GPT-4, and ChatGPT.
It is easy to use, and it can be used to analyze text from a variety of sources, including websites, social media, and documents.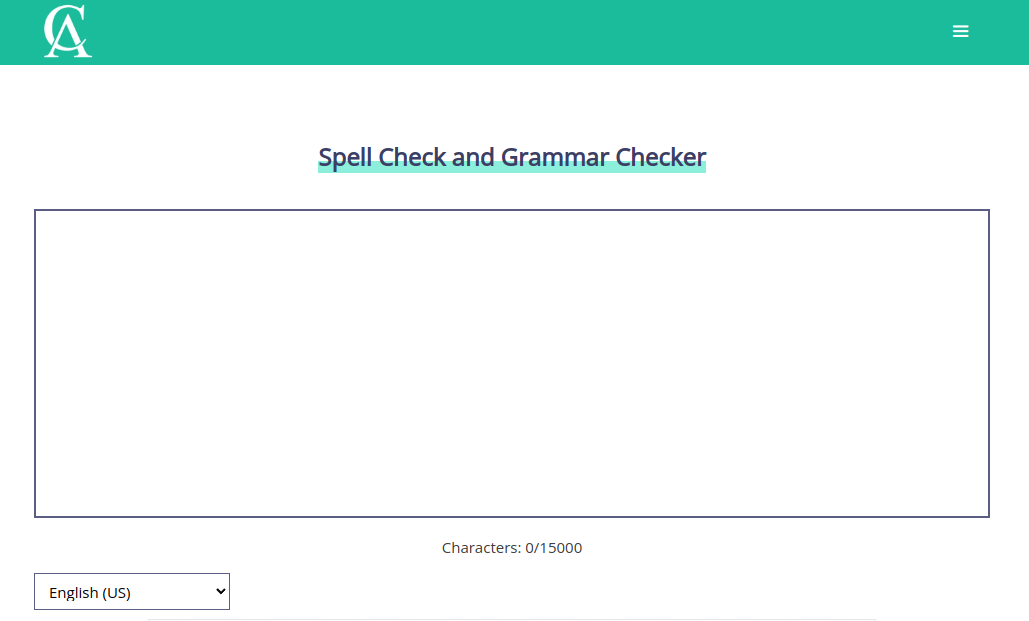 18. Sapling – AI Writing Detector
The last tool in our review is the Sapling AI detection tool. It is a browser-based tool that can be used to detect machine-generated content, specifically GPT-3 and ChatGPT texts. The tool was developed by researchers at Google and Berkeley University of California.
Sapling AI Detector is an excellent entry-level tool for individuals looking to identify machine-generated content. What sets Sapling apart is its remarkable speed and accuracy, making it an ideal choice for those who prioritize these crucial factors when analyzing content.
If you value a tool that offers swift and precise content evaluation, then Sapling is the solution you should seriously consider.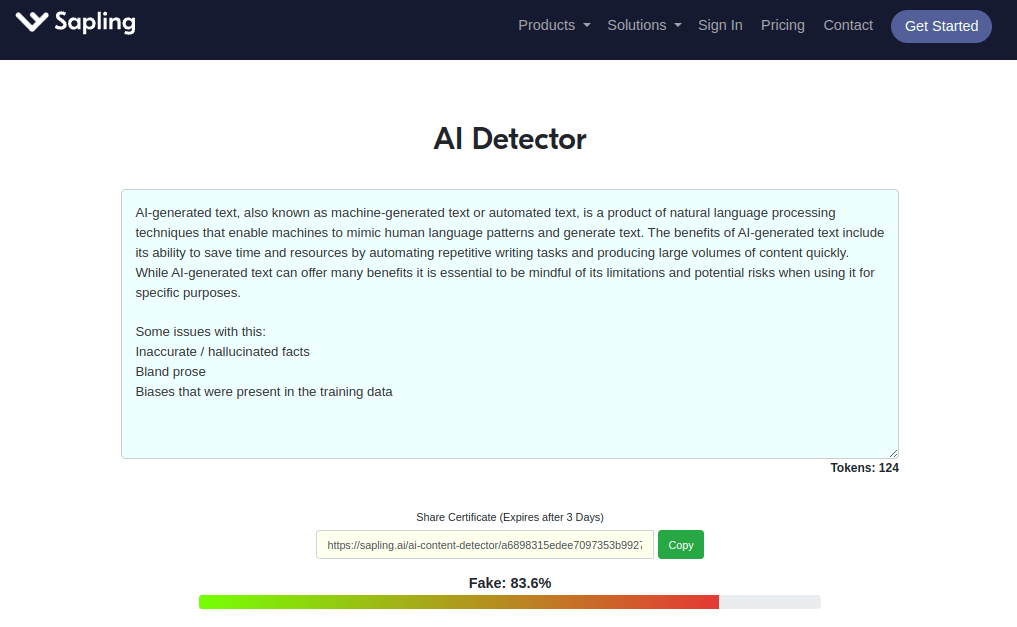 Frequently Asked Questions
1. How accurate are AI detection tools?
AI detection tools are still under development, and their accuracy varies depending on the tool and the type of AI-generated text. However, in general, AI detection tools are becoming more accurate over time.
What types of AI-generated text can AI detection tools identify?
AI detection tools can identify a variety of AI-generated text, including:
Essays
Articles
Blog posts
Product descriptions
Code
Creative writing
3. How do AI detection tools work?
AI detection tools operate by utilizing various techniques to identify patterns, anomalies, or specific data within a given set. They commonly employ machine learning algorithms, such as deep learning and neural networks, to recognize and interpret complex data patterns.
These tools begin by being trained on vast amounts of labeled data to understand what constitutes normal or abnormal behavior within a specific context. Once trained, they can analyze new data, compare it to the learned patterns, and identify deviations or anomalies.
4. What is the best AI content detector?
Determining the "best" AI content detector depends on specific needs and contexts. According to Elegant Themes, the best AI content detector is Winston AI. However, many people also consider Originality.ai pretty accurate and reliable.
5. Should I use an AI content detector?
AI content detectors can be useful for educators when checking students' coursework since some institutions prohibit the use of AI for generating assignments. However, their accuracy and reliability are still being evaluated, so it's important to use them with caution.
Conclusion
That marks the end of our article on the best AI detection tools in 2023 and beyond. We reviewed both free and premium tools. Note that you shouldn't rely on any single AI detector wholesomely for AI detection tasks. This is because no AI detector is 100% accurate.