The Mac systems offer a great way to compose your music due to the availability of a variety of DAW's or Digital Audio Workstation which lets you capture performances, record instruments, export mixes, and edit audios, etc.
Although, people spend a lot on these DAW's we have got you this list of the best free DAWs for Mac that comes with professional and quality features.
1. Garageband
Garageband is one of the best DAW when it comes to Mac systems, it comes free with Mac IOS, so if you have an iPhone, you will also have access to this.
Garageband provides a decent platform to start with if you are looking forward to using MIDI, mixing, and multitrack recording.
With Garageband, you not only create your music on your Mac system but also through your iPhone due to the access to all those tools you need. So, if you prefer using a phone then this one makes a good choice.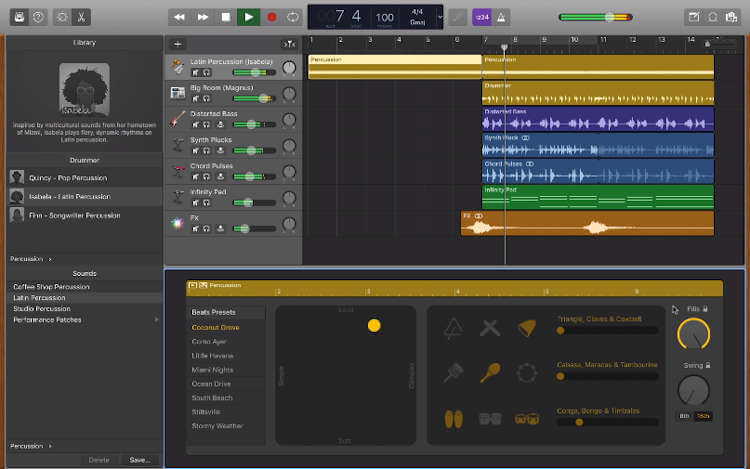 2. Pro Tools First
Pro Tools First DAW for Mac comes with UVI Workstation 3 player and Xpand! 2 virtual instruments which lets you connect with scores of loops, sounds, beats, and power chords, etc.
The free version of it offers to record two tracks simultaneously and play 16 tracks in the at the once, it also has utility plug-ins and 23 effects which makes the mixing experience even better. Pro Tools First can be downloaded at no cost but it requires registering with iLoki.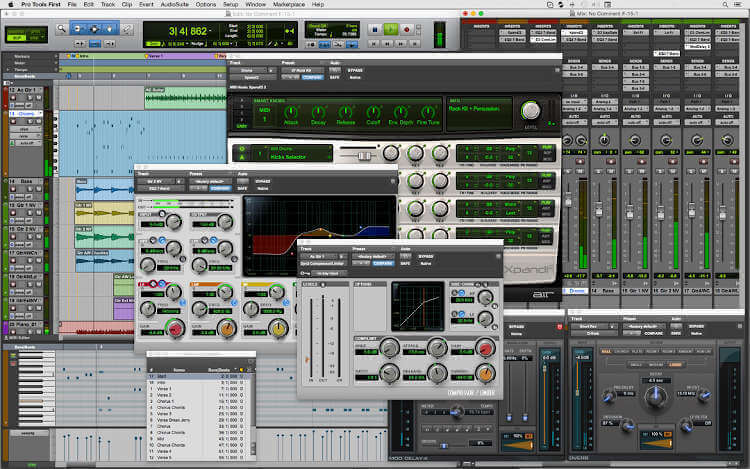 3. Tracktion T7
Tracktion T7 an unlimited DAW comes with no track and plug-in limitations. It lets you try and see the workflow, if you like it, just upgrade to its latest version called Waveform.
Tracktion can be downloaded by getting yourself registered followed by selecting your device's OS. With Tracktion T7, you get a different workflow due to the mixer being at the bottom beside the controls for the tracks are on the right side which can cause a little confusion, but if you just get used to it, nothing like that!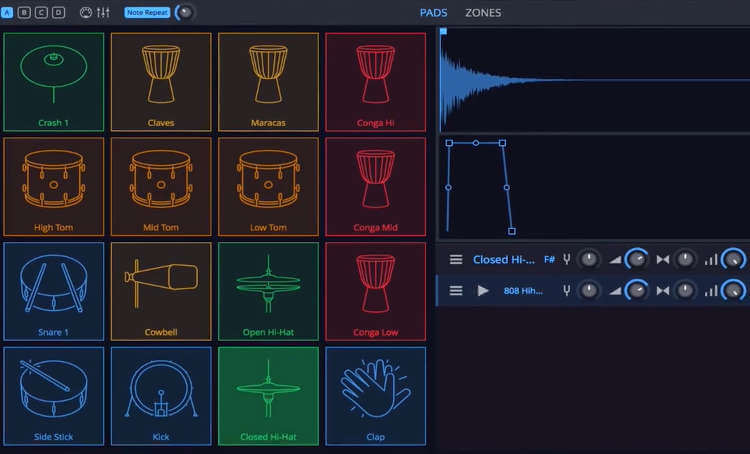 4. PreSonus Studio One Prime
PreSonus Studio One Prime is one that comes with a beginner and user-friendly interface to make your experience flawless. This one works best for the starters as it offers the option to learn the basic music mixing without any problem.
However, it doesn't have any AU plug-ins and cannot load VST, to have access to these, it would be required to upgrade its Artist version which will cost you a bit. But, Studio One Pro is equipped with plug-ins such as distortion and delay which are good enough.
Its new version has gotten some makeover done using the Pro and Artist editions. Due to being the stripped version, it won't offer you much, if you need more effects and plug-ins, you would have to opt for the Pro or Artist editions.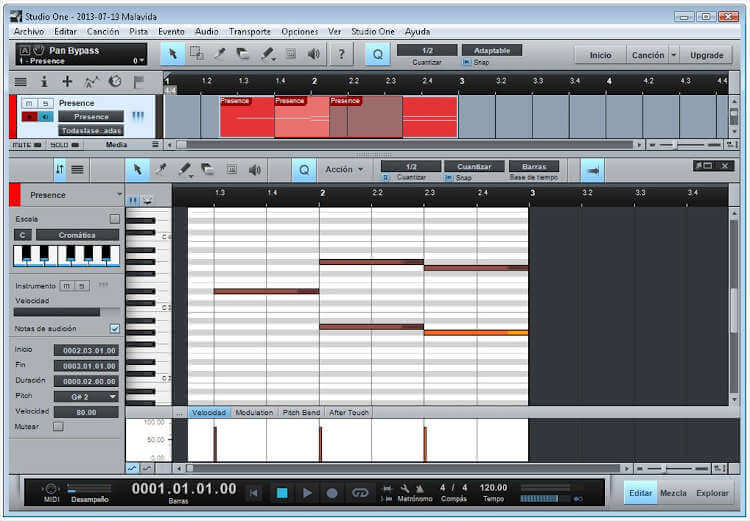 5. LMMS
Unlike traditional DAWs, they do not have audio recording capabilities, still, it has the best design when it comes to MIDI recordings.
LMMS DAW is equipped with an array of effect plug-ins, VST plugins support, and instruments along with quality synthesizers to get any desired sound you can think about. LMMS is a must-try for bit-music. Besides, it can be downloaded for free!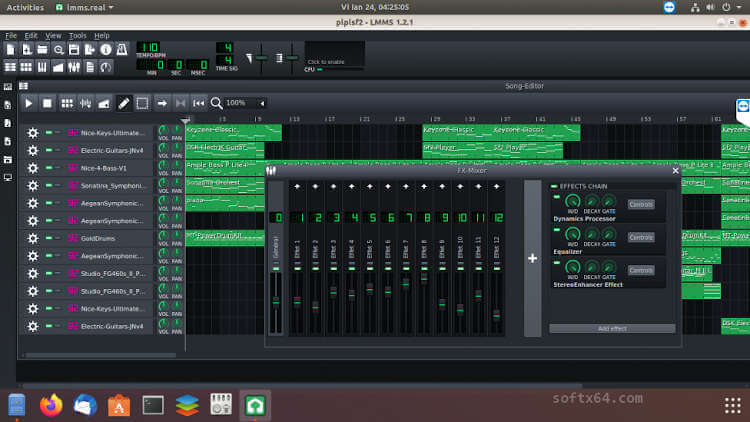 6. Ohm Studio
Ohm Studio is yet another amazing DAW from Ohm studio that comes with a collaboration feature which makes it different from the other DAWs. This feature lets you connect with anyone and anywhere in the real scenario along with the feature to chat.
Additionally, this DAW comes with many effects and instruments at no cost at all and supports 32-bit VST plugins.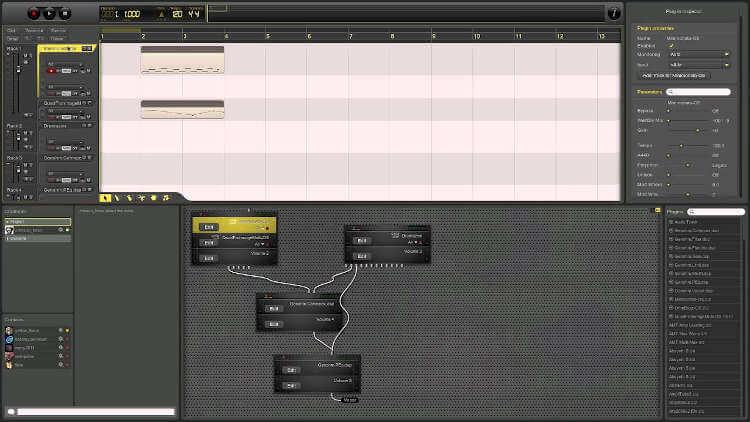 7. Bandlab
Bandlab is designed as a collaboration tool, which requires an internet connection to function and can be accessed from your phone as well, which means you can enjoy recording from anywhere even from the comfort of your house.
It comes with more than 120 instruments such as guitar, vocal effects, and amp sims with around 2000 royalty-free samples being covered for drum and loops, etc.
Another interesting thing about Bandlab is that you can invite others to mix and record a track. However, the storage space will be an issue with this one due to being an online program.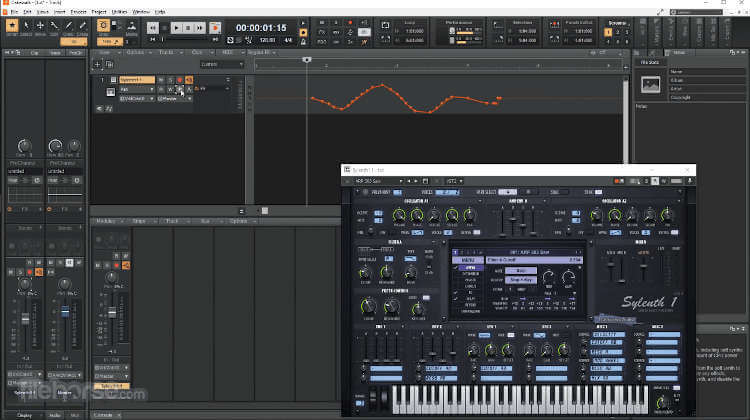 8. SoundBridge
Those who like simple yet clean DAW then SoundBridge might be the one for you! It is featured with a simple and easy to use interface along with all those features that are there in any regular DAW.
It can be put into track mixing, editing, audio recording, and MIDI recording, etc. however, it does not give many options when it comes to plug-ins but it works well with VST plugin.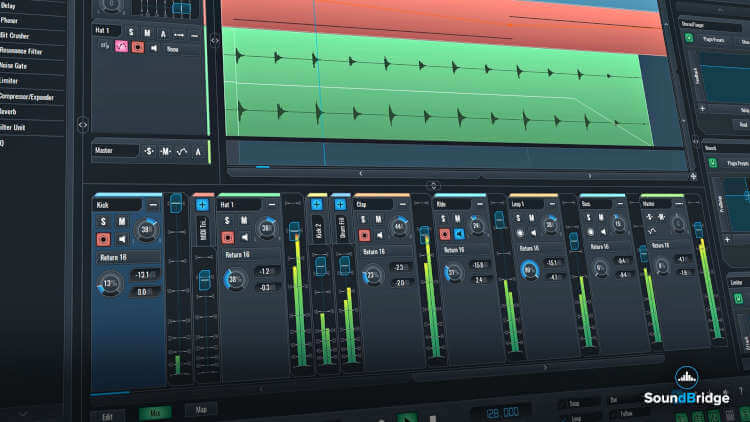 9. Audacity
Audacity makes it an ideal choice when it comes to free DAW programs as it gives you the freedom to do a lot.
This open-source software is compatible with Linux systems as well and equipped with effects that work amazingly to produce the desired sound. This quality DAW works great for the starters and podcasters. So make the most of it by producing any sound you want!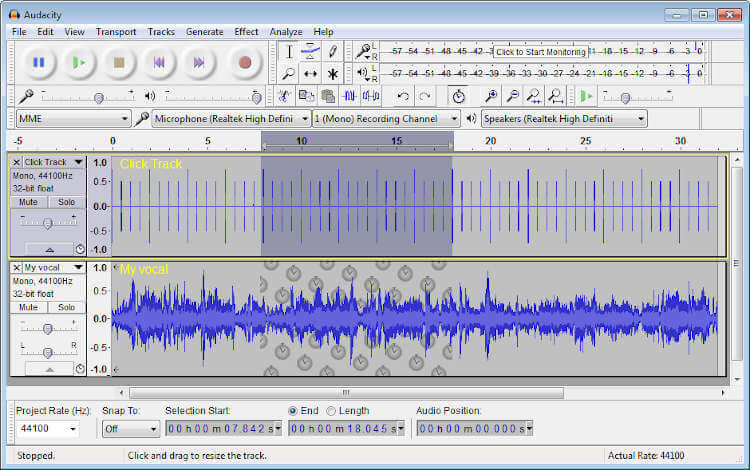 10. Zenbeats
Zenbeats works with iPad, Mac computers, iPhones, and even Android devices. The program comes with some samples and beats which work perfectly for creating electronic music.
It offers regular audio recording which can be processed in a variety of ways, select loops, and add them to your audio track. Its interface is super simple and clean which will make you fall for it.
It is equipped with some virtual instruments that include organ, bass, guitar, sampler, and synth, etc. which makes it a good choice for the beginners who want to invest in electronic music creation.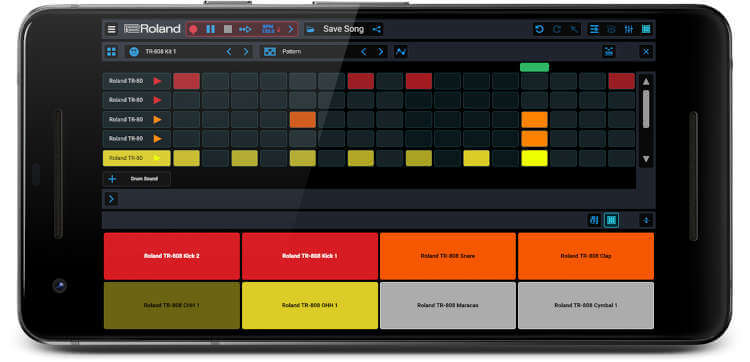 Summary:
There is so much that you can do with DAWs if you are into creating music such as audio editing and mixing etc. we have created this list of the 10 best DAWs for Mac devices which can be installed free of cost.
So, find out which works well for you can download it to make your music talk!