It has been an engaging year for the Linux and open-source community. For example, Ubuntu ended Unity 8 development as well as their plans towards convergence and switched to using GNOME. Slack OS virtually rewrote its binaries to be Debian-based; Kali Linux became more popular, and Skype finally released a Linux version worth writing home about.
After such an eventful 2017 for most Linux distributions, I imagine many of our (potential) readers are wondering which Linux distributions have been the hottest in 2018 and probably why.
It is therefore with pleasure that I bring you our list of the Top 10 Linux Desktop Distributions of the year, 2018 in no particular hierarchy.
1. Ubuntu
Ubuntu is almost always #1 on our distribution lists because apart from it being easy to get up and running with (and my favorite), it is the most famous. Some of its flavors are even being more used than certain distributions. It reportedly gained more traction when Canonical made the official announcement of their movement away from Unity to Gnome.
We know many users stopped using Ubuntu altogether because of their switch to Unity so we will not be doing bad to assume that a good number of those users will return. With that being said, Ubuntu has clearly had a good year and deserves to be on our list.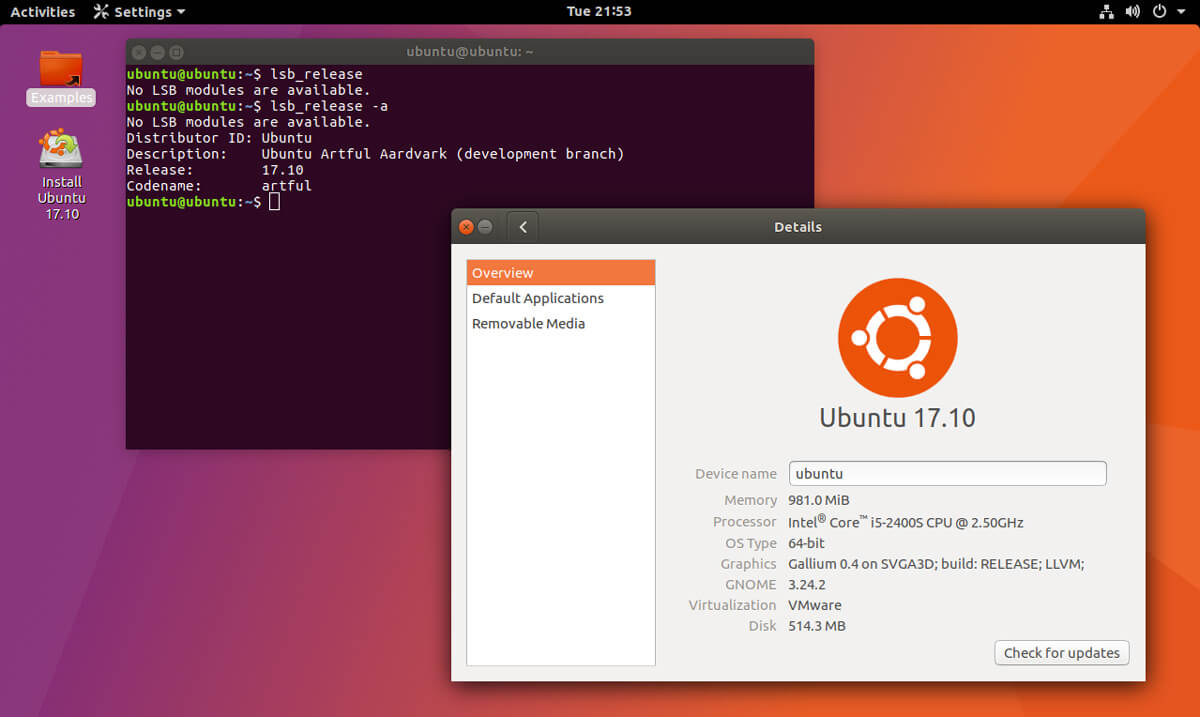 2. Linux Mint
That's right! Linux Mint is still a favorite of the Linux community and like Ubuntu, it is here to stay.
The customizable green-themed desktop OS is loved by users who usually do a little more than surfing the internet. System administrators like it for its ease of access and general everyday users like it for its intuitive usability.
If for some reason you don't want to use Ubuntu or any of its flavors, Linux Mint might just be yours.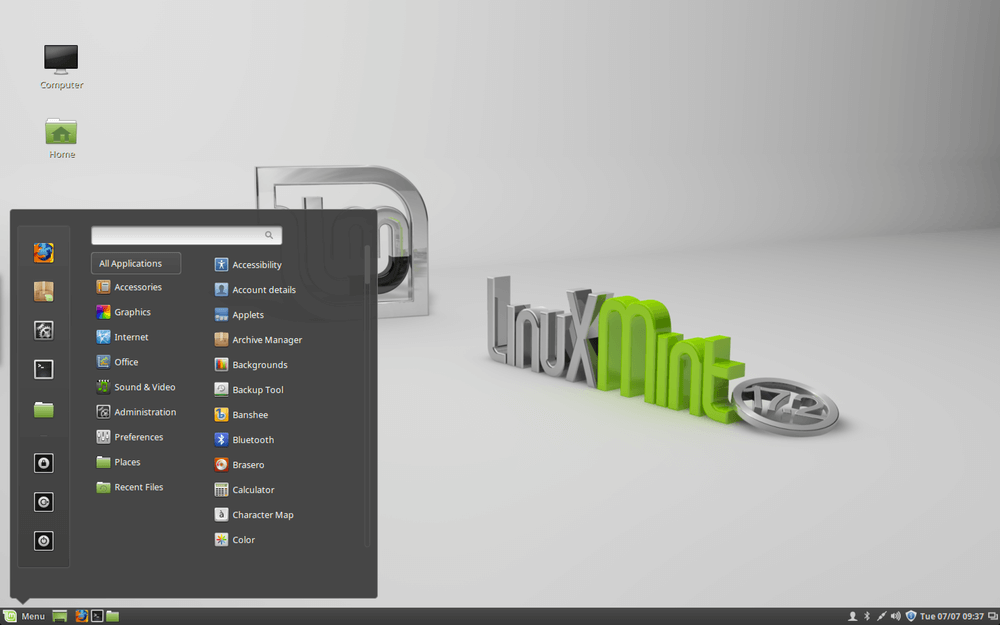 3. OpenSUSE
This one is known for their playfulness with video music remixes and blog challenges. But don't be fooled by its sometimes overly-friendly fan base; OpenSUSE is a powerful and customizable Linux distribution that re-brands all its elements to make sure that it stays consistent and easy to use while delivering efficient administrative access and accountability to its users.
OpenSUSE is available in 2 releases, Leap regular release and Tumbleweed rolling release; with both having strict security policies and running the beautiful Plasma desktop.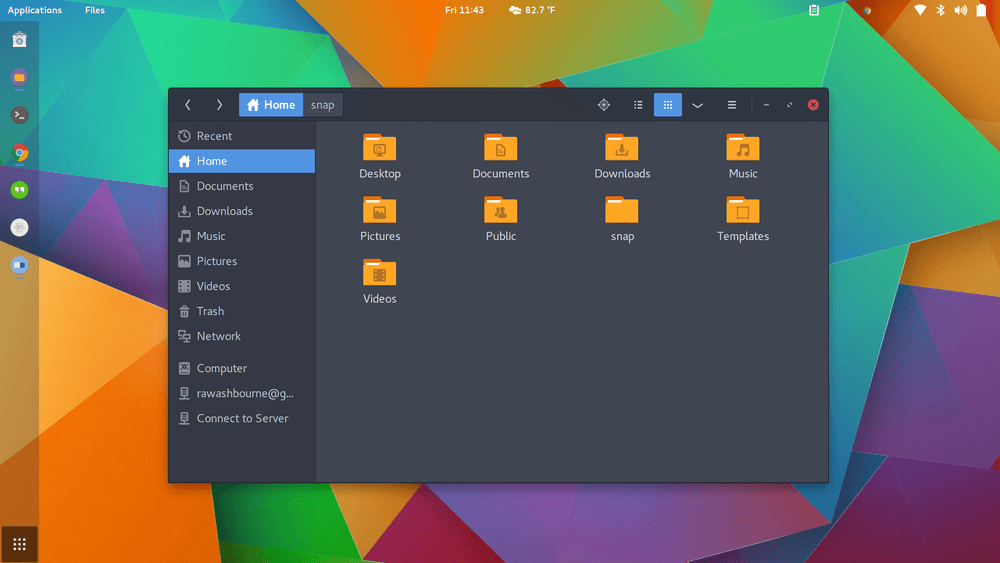 4. Debian
I was having a conversation with an office colleague some days ago and he told me Debian was taking over. Now, I'm not sure its user base will surpass that of Ubuntu or Linux Mint anytime soon, but it sure is getting more attention these days. And not just the desktops alone, its servers too.
Being one of the founding fathers of Linux, it should come to you as no surprise the fact that it ships with 30,000+ pre-compiled packages bundled up into a nice easy-to-install-on-your-machine format all for free.
In the spirit of open-source, it is free to download and use, as well as customize.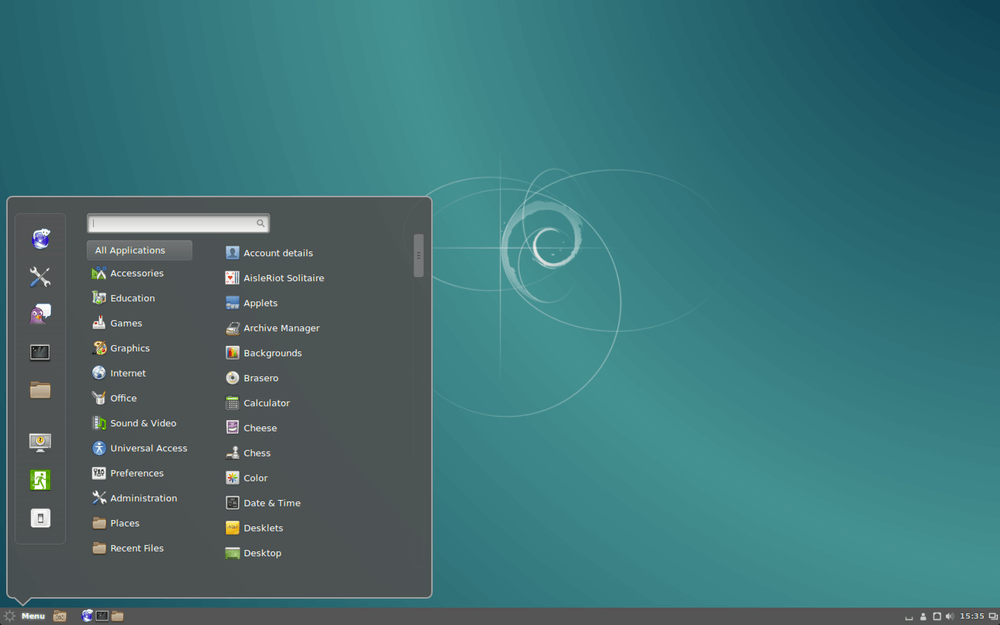 5. Arch Linux
This 2018 list will not be complete if we didn't mention Arch Linux. More and more of our users seem to be using Arch Linux as they always ask for the terminal commands to execute one task or the other. The good news is, as its user base is expanding, so will it become easier for anyone to get support for the issues they might have.
Granted, it's not an easy to use distro compared to Ubuntu or Linux Mint because it is aimed at competent Linux users, what one needs is a little more practice and Arch will be at your fingertips.
It uses Pacman (its own custom manager,) to roll out software updates, and thanks to its Build System, users can customize the inner workings of stock packages to their taste and even share with other users via the Arch Linux user repo. If you want to have a more techy-feeling distro than OpenSUSE, try out Arch Linux.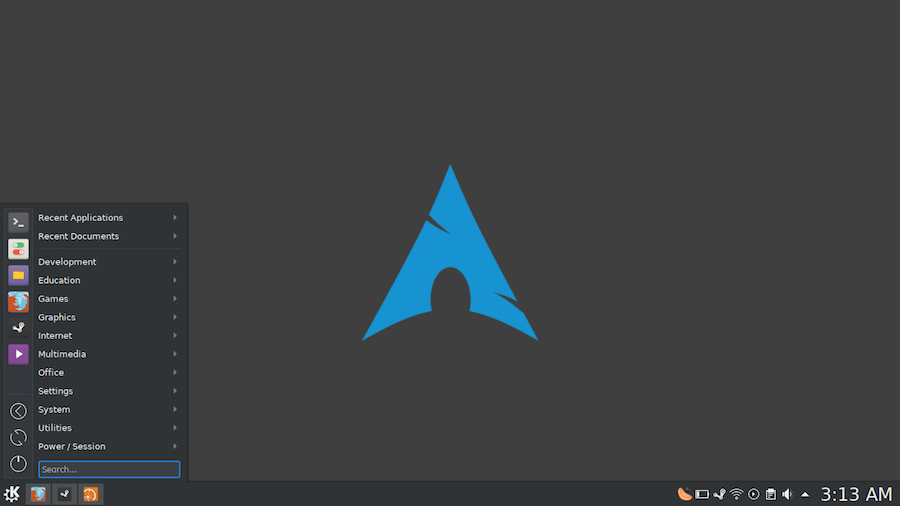 6. Deepin OS
If you haven't heard about Deepin OS by now then you probably have been on Mars. The Chinese-developed Linux distro is arguably the most consistent-looking OS in the open-source market as it is devoted to providing a beautiful, secure, easy to use, and reliable system to users around the globe.
Deepin OS used to be Ubuntu-based but its source code has been rewritten to be Debian-based with an approximately 2.5GB ISO suitable for only 64-bit architectures.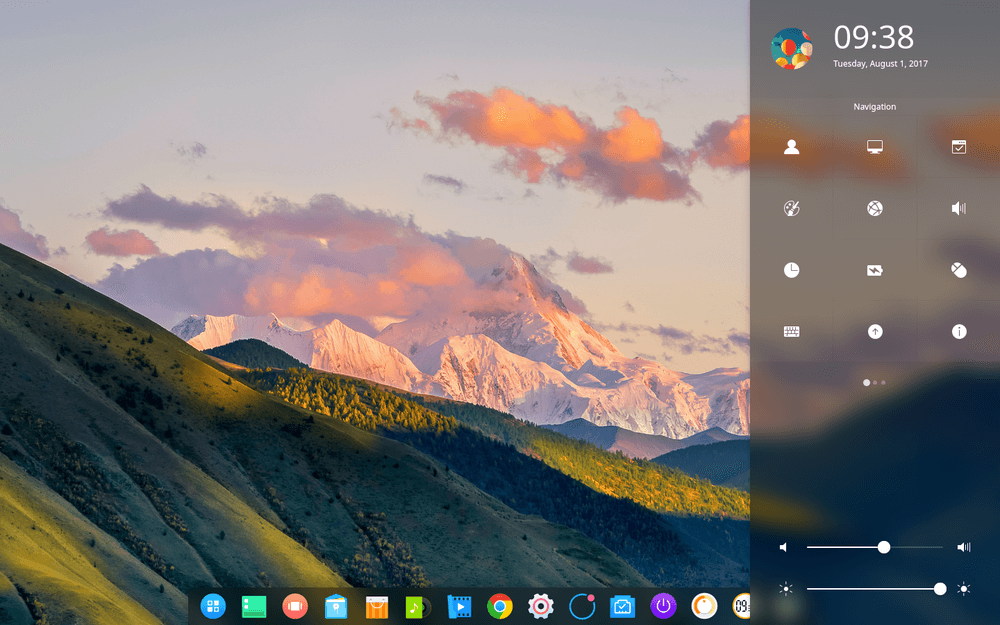 7. Elementary OS
Elementary OS has been climbing the charts since 2014. It has been 3 solid years since then and some users still refer to it as a newcomer OS. maybe because it is so aesthetically pleasing it is likened to a baby that needs pampering.
Elementary OS's philosophy is to keep things simple without taking beauty for granted. It uses its own Gnome-based Pantheon desktop environment which helps maintain it's macOS aesthetic.
Being among the most beautiful Linux distros since its inception, it is the distro you should try out if that is your cup of tea.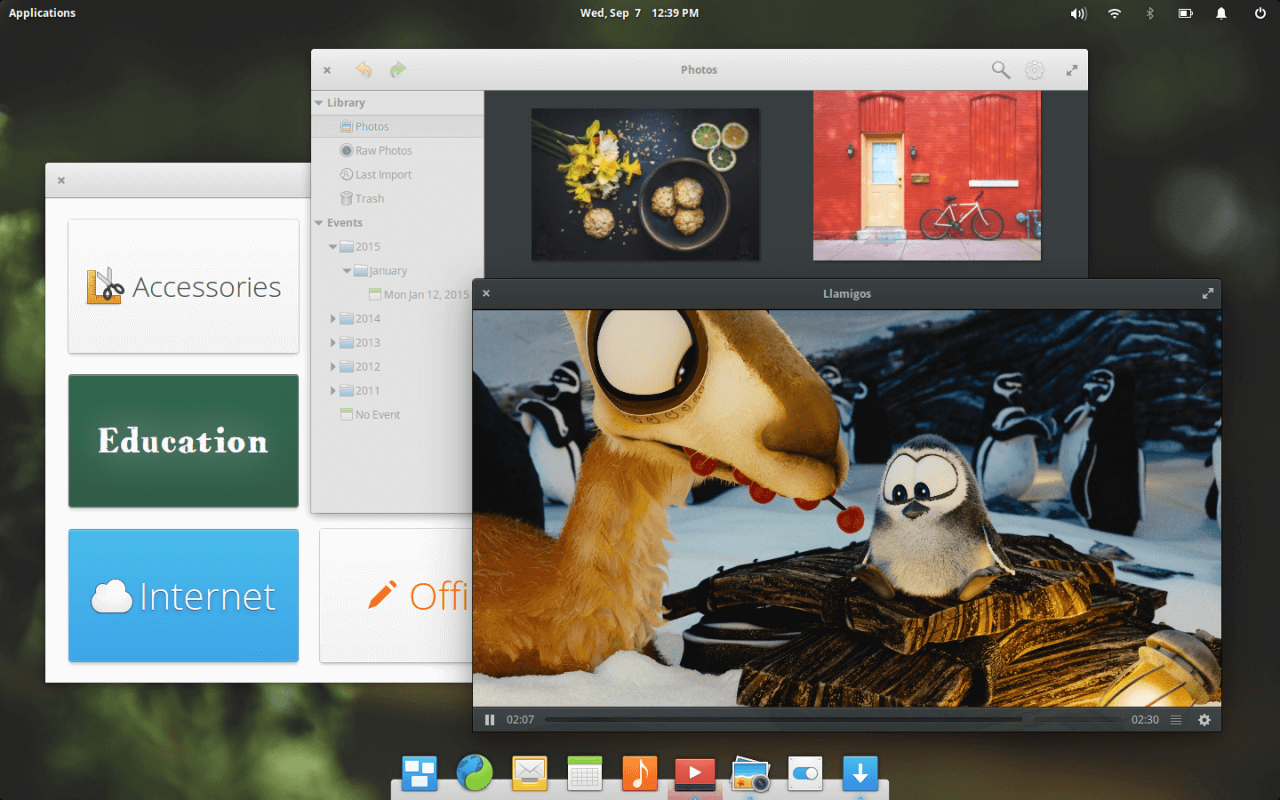 8. Manjaro Linux
Manjaro Linux is another very beautiful OS. Like OpenSUSE and Linux Mint, its main color theme is green and because its a rolling release, you never have to worry about clean installations like you might need to when working with Ubuntu, Ubuntu-based (or alike) distros.
Its Plasma desktop environment is easy for beginners to use and customize and it ships with a host of office suite apps ready to be called to duty.
If Elementary OS doesn't already appeal to you then my bet is that Manjaro Linux will.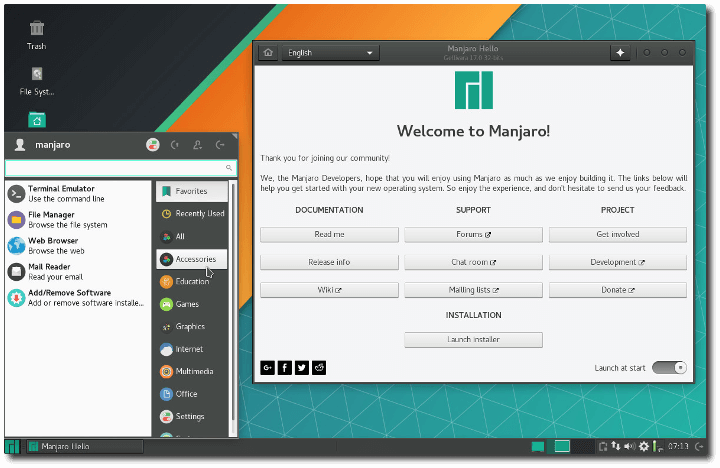 9. Fedora
Fedora is a by-product of Red Hat and arguably the most loved Linux enthusiast's distro and it is easy to see why as it is usually at the forefront of new technologies that come into the Linux community.
For example, it was one of the first distros to introduce both Wayland and SystemD sessions. The reason it is this low on our list is that, even though it is an excellent distro to use by those seeking to make out a career in Linux, it is not always stable.
Nevertheless, whenever you want to throw shade on Fedora remember that it got to Distrowatch's top 10 list as far back as 2014 to peak at position 2 in 2010 and it has never gone below the 6th position since then.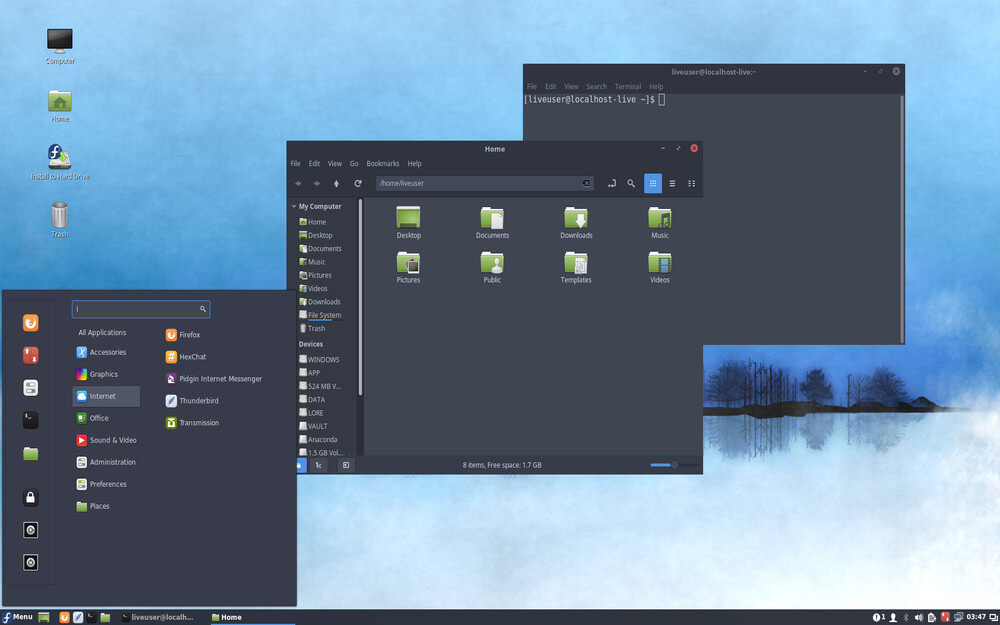 10. Kali Linux
The last but definitely not the least and my personal favorite "hacker distro". In my opinion, no top anything Linux distro list is complete without Kali Linux because even if it is not being used by a security or sysadmin expert somewhere, a distro based off of its source code or philosophy is being used.
Kali Linux is reportedly the most advanced penetration testing Linux distro ever, shipping with a plethora of tools suitable for going Splinter Cell at your place of work or at home.
Like most Linux distros, it is customizable and its functions can be extended with various tools available in the open-source market.
I must admit, though, that it needs some getting used to. You might be able to get up and running with it as a first Linux distro if you are already a tech-savvy computer user as long as you don't get turned off by the seemingly dull UI it ships with. Once you get to using and tweaking it you will be impressed.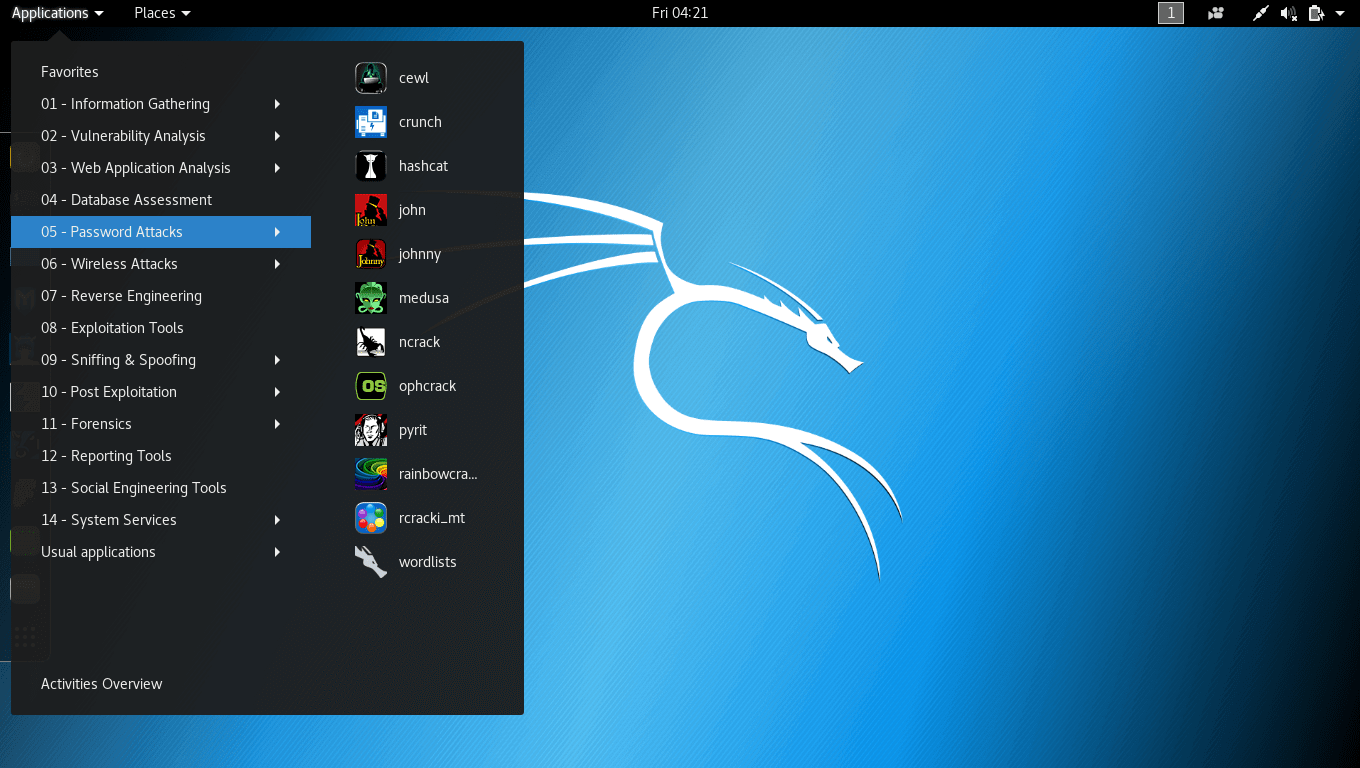 Notable Mentions
There are notable Linux distributions that you might want to check out because the dev team has been working so hard to bring them up to par with the distros in the forefront.
They include Slax and KaOS. Oh, and let's not forget the security-conscious Tails Distro, an excellent pick for security experts.
Are there any important distros you feel we've left out? Feel free to add your suggestions in the comments section below as you tell us about your experience with any of the distros mentioned above or elsewhere.