A LOGO is not only your company's name written in some designer fonts with some symbols, but it's the face of your business. No matter who you are – an entrepreneur, a small business owner or a large scale enterprise owner; you need to have a professional logo with which the world will differentiate between you and your competitors.
For a small business, it can be a big investment but still, you cannot compromise on your logo. Logo designing is like building the personality of your brand or company and should be surely thought through. Nowadays, with the advancement of graphic designing, there are many tools available online to design and create a logo and that too for free!
Here's another best part, you do not even need to have designing skills or hire a designer. With the help of these tools, you can easily create a remarkable logo within minutes like a Pro! You will also be able to download your logo for free!
After checking a lot of websites that claim to offer free logo making services, we finally landed upon these genuine websites that actually lets you create logos! Here's the list for you.
LogoMyWay
LogoMyWay is full of unique logo templates created by professional logo designers all over the world. Simply enter your company name and you can begin to edit your logo. Change fonts, shapes, and colors until the logo is exactly the way you want it. It only takes 5 to 10 minutes to design your own logo and you can download the logo files instantly.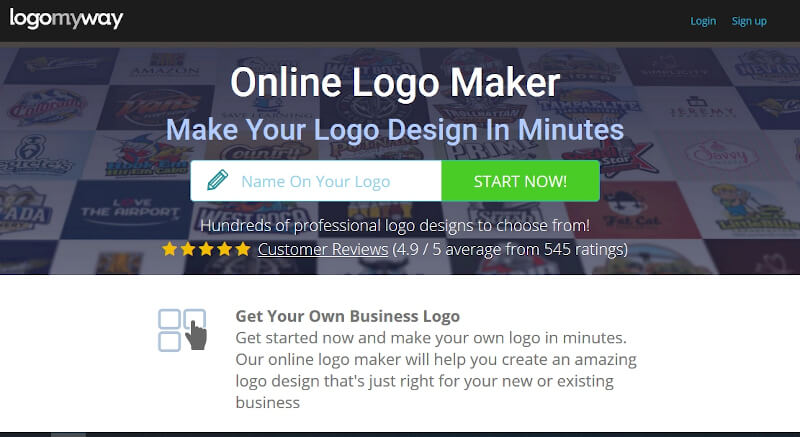 1. Hatchful by Shopify
With Hatchful you can get a polished and professional logo in just a few clicks. It is a simple step-by-step process that takes a matter of seconds in logo designing.
Hatchful is based on machine learning and with just four steps you get your pre-defined design. Select your business category, a visual style as per your preference like bold, calm, classic, etc, enter your business name and slogan and specify where the logo will be used.
That is it! You will get your predefined designs! And if you wish, you can also tweak the same as per your liking before downloading. Just signup and download a full batch of your logo with png file, favicon icons for social media accounts and others for free.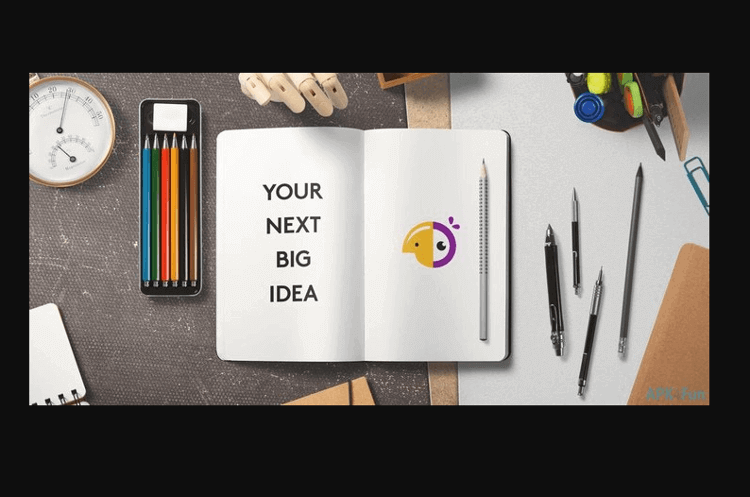 2. Free Logo Design
FreeLogoDesign is a free logo maker and can be used by entrepreneurs, small businesses, freelancers, organizations and others, who wish to create professional-looking logos in minutes and for free.
It provides user-friendly editor which helps you create the perfect logo for your business. The process is simple – just type in your company name and select the category, and you will get a variety of templates to choose from. Select a template and edit your logo.
You can add text, shape or icon from their library and customize them as per your choice. It's available for you to download as a 200*200 pixels PNG file for free. You will only need to pay if you need a higher resolution file.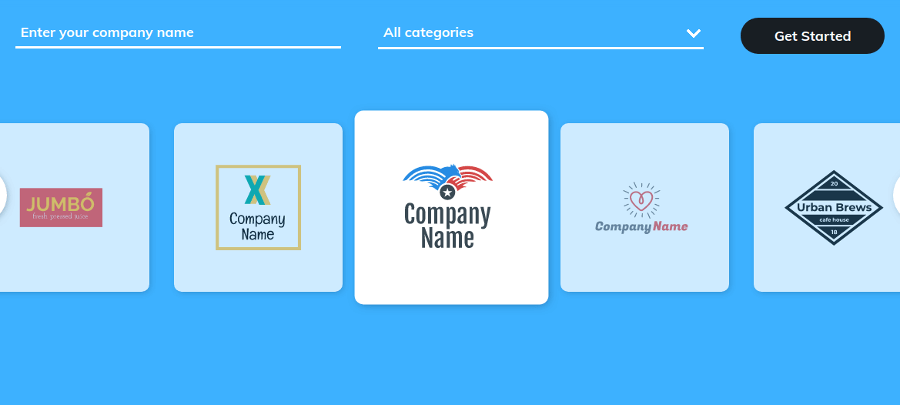 3. Logaster
Similar to others, Logaster also lets you create a logo in just a couple of clicks. Enter the name of your company or brand and hit the button "Create Logo".
After you do that, they show you dozens of attractive variants of your future logo in seconds! Choose the best one. Click on "Preview and Download" and you can see how your logo will look like. Sign up to edit and download your logo.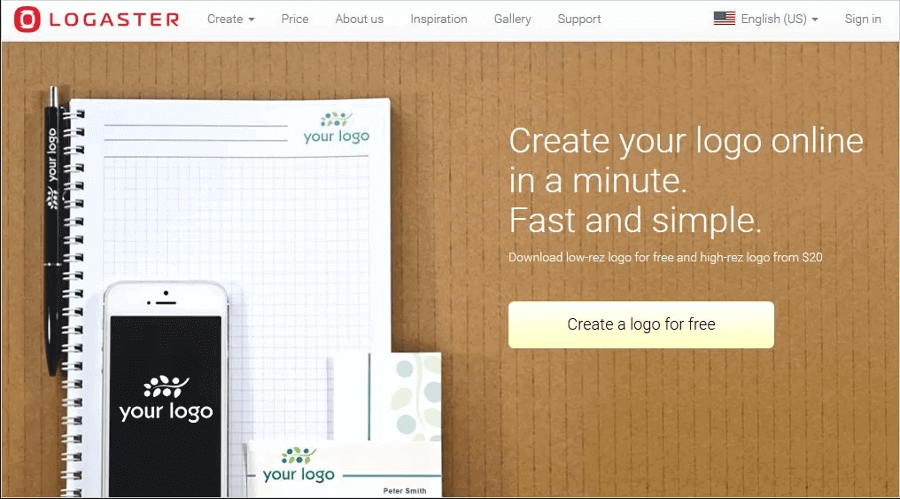 4. Canva
Canva logo maker and editor is a simple drag and drop logo maker tool. You start by typing your company's name, followed by selecting 5 templates from many available in there. You can then edit whatever you want before you settle for the final version of your logo.
While editing, Canva offers many icons, images, fonts, and color combinations to choose from. You can also upload your own image to use in your logo. Once you're finished, you can download your new logo as 500*500 pixels png or jpg file without a transparent background free of cost.
You have to upgrade to Canva Pro to download a png file with a transparent background or print it on business cards, letterheads, etc., or you can get it done from outside too. Those options are endless.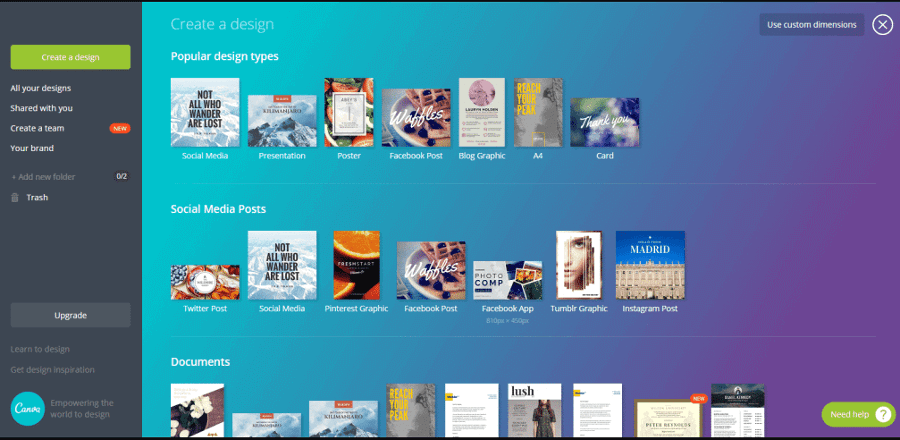 5. DesignHill
DesignHill is an Artificial Intelligence-based logo maker tool to create professional logos within minutes.
You start by entering the company name, selecting visual, color combinations and objects. It then generates a few logo templates for you to choose from. You can then choose one and start editing.
Tweak here and there, customize all you want until you are satisfied. It lets you create a logo for free, which you can take as a reference and get it genuinely done from outside.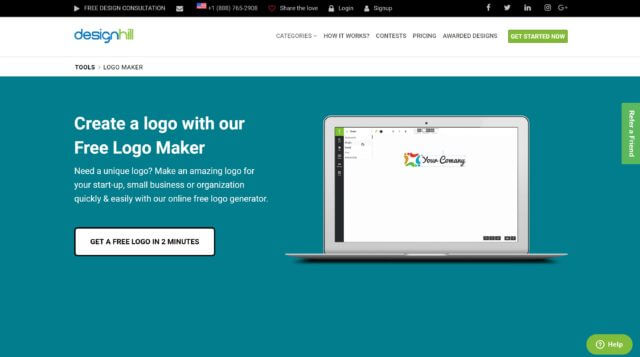 6. Ucraft
Ucraft lets you design and create your logo right from scratch. You get numerous shapes, icons, text and color options to create magic. You can play with the editor until you are satisfied with the logo design.
Ucraft is as simple as you are creating your logo on a paper. Prefer this tool if you are someone who likes drawing and sketching as it will give you a similar look and feel.
Sign up to download a free 600px transparent png file. A small amount of $7 as payment is required to download a high-resolution vector file.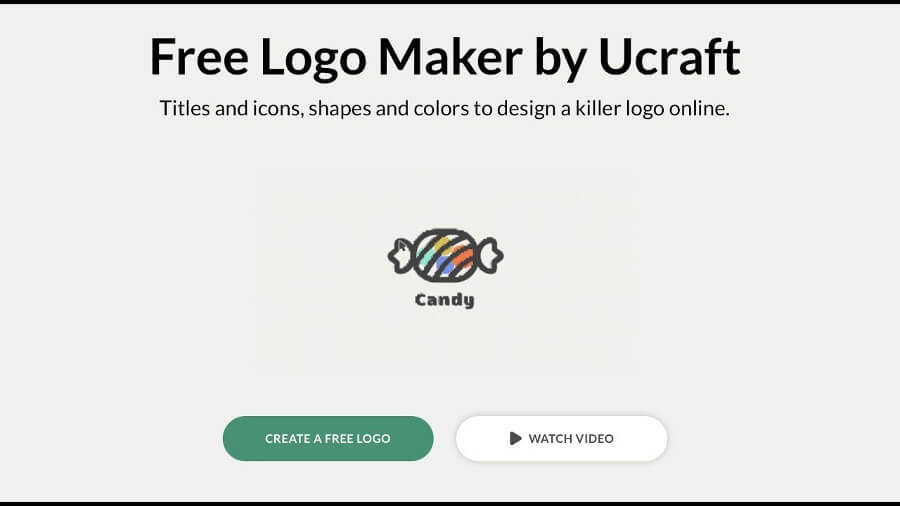 7. LogoMakr
LogoMakr is another "build from the scratch" logo designing tool. It opens up with blank canvas to work on. You can drag and drop icons or shapes, add text and then style with relevant colors and font combinations from design directory.
Once done designing, you can download a low-resolution PNG file. You will require to sign up and pay $19 to download a high-resolution file. The website also provides you with a tutorial for creating a logo and that is what we loved about it!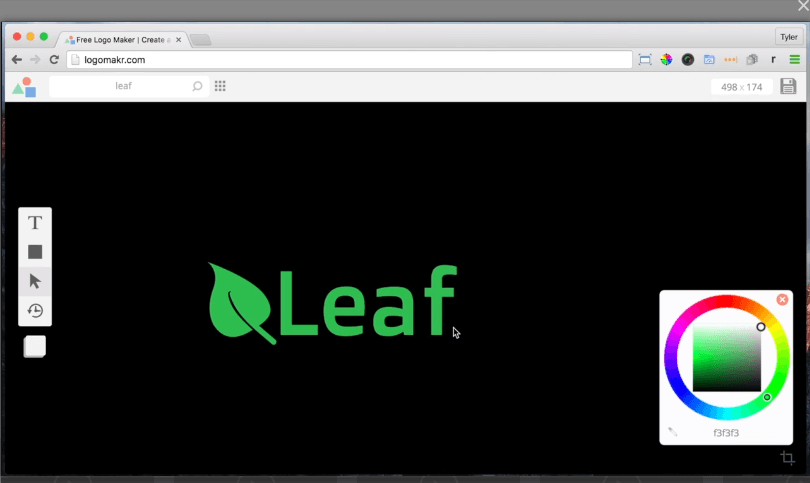 8. Free Logo Services
Free Logo Services is an Artificial Intelligence-based logo designing tool, that lets you design your logo in just 4 steps. In the first step, it asks you to enter the company or brand name, slogan, and type of logo.
Then it asks you about your preferable visual styles, based on which it will offer you 1000s of templates to choose from. Once you choose the template, you can go ahead and make the desired changes. In the last step, you would need to sign up and finally, you will be able to save your logo.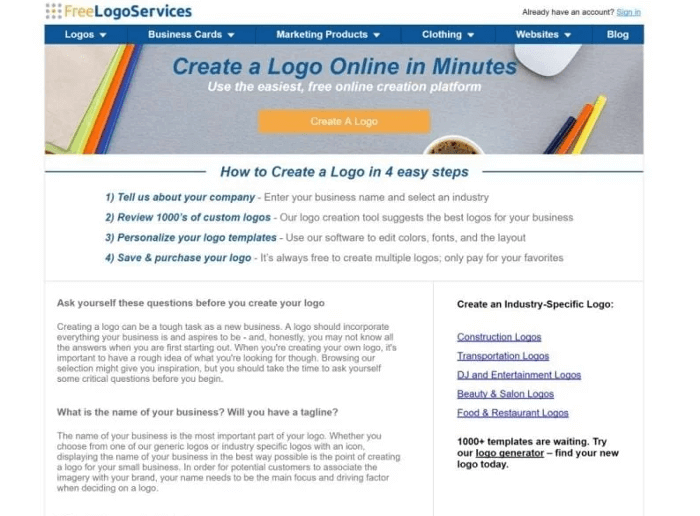 9. Online Logo Maker
With Online Logo Maker, you can create a modern and elegant logo. It offers a variety of eye-catching vector images and fonts. On a canvas, you get a preloaded sample in which you can edit the text, or change the icon and so on.
Once you have reached a point where you think your logo is satisfactory enough, you can choose to download it. Download your logo in 300px for free, or in 2000px with the Premium pack.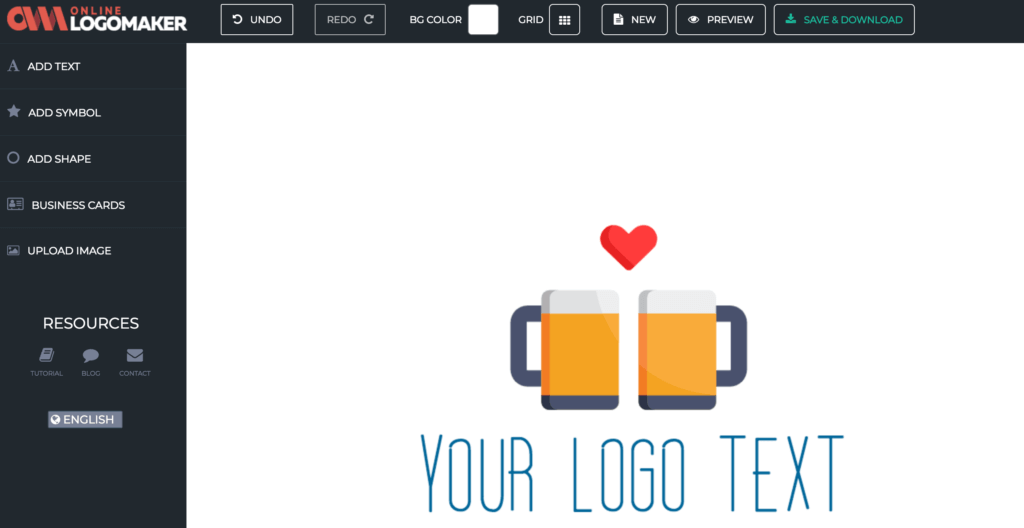 10. GraphicSprings Logo Creator
GraphicSprings Logo Creator lets you design and create your logo for free, you would need to pay only when you wish to download it. It claims to be able to create a logo in less than a minute. You can make any changes in the pre-defined templates based on your requirement by simply dragging and dropping.
It also provides features for you to add different effects and for adding visual details in your logo. To download a high-resolution image and to be able to make unlimited revisions you would need to pay $19.99.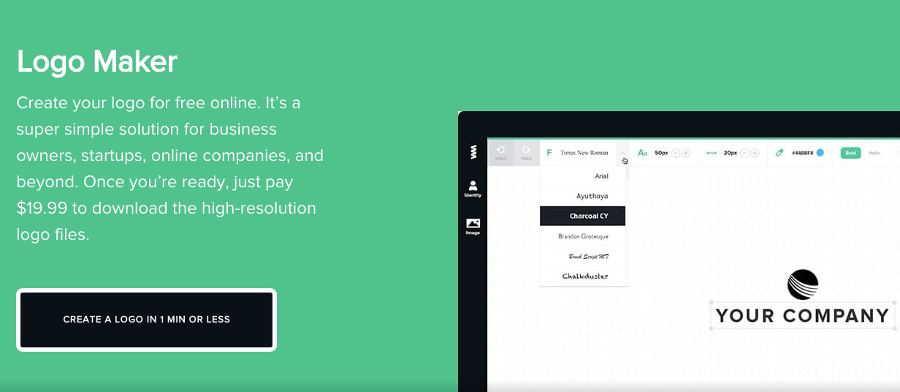 Apart from this list, there are many more logo maker tools available, but we feel, this comprehensive list would be enough for you to get started with your logo designing. Choose one like Canva's logo maker with design templates for fast and easy creation of a logo or a tool like Ucraft to build one from scratch. Do let us know which one you chose by commenting below.
Also, if you think we have missed your favorite logo maker tool please fill up the feedback form to help us review the same. Until then, Enjoy your log designing journey!