Cozy is a modern, free, and open-source audiobook player for GNU/Linux distros. Its name is a play on the "cosy" word which describes a thing that gives a feeling of relaxation, warmth, and comfort.
It features a clean UI with icons to toggle functions such as its sleep timer, search, and options menu. What I like most about Cozy its offline feature which allows you to download audiobooks locally to your preferred storage media for playback later.
It also has Mpris integration so you can use your machine's media control buttons with it and get desktop notifications.
Cozy has been around for almost a year now and it has received a tremendous number of updates since its first release. It was developed on Fedora and is tested under elementaryOS.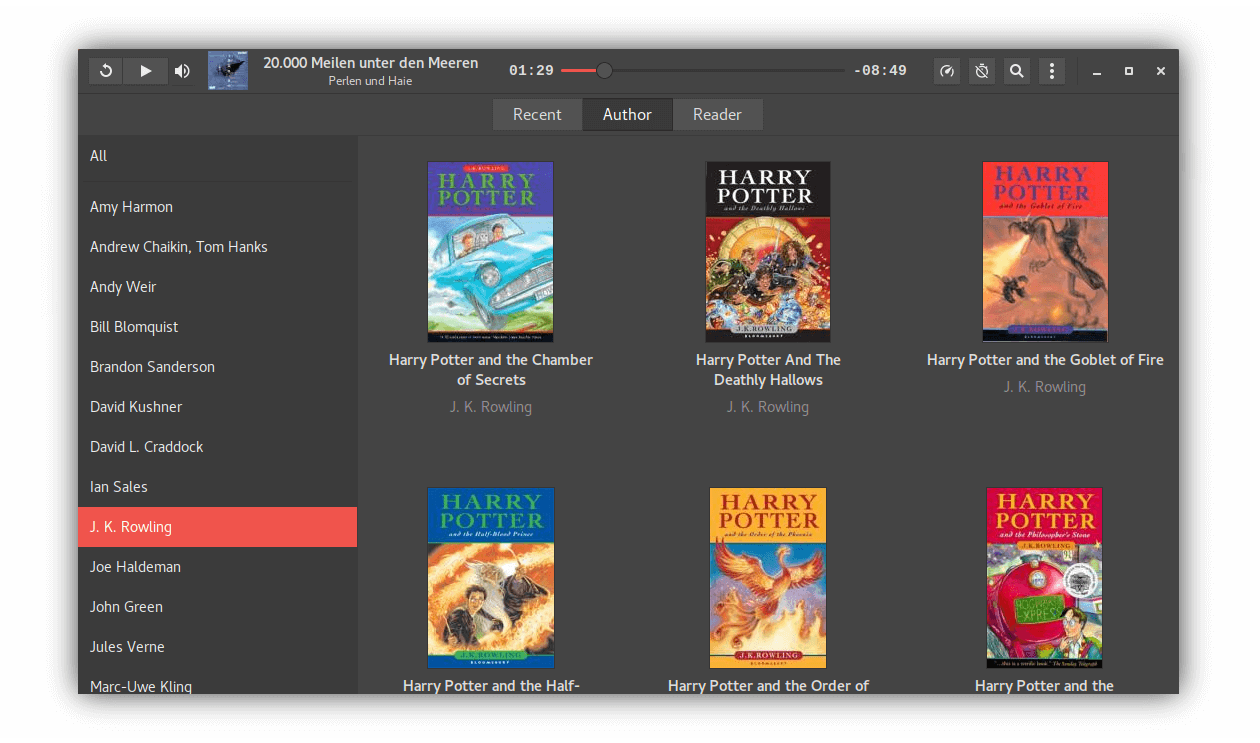 Features in Cozy:
Free to download and use forever.
Open-source with source code open to contribution on GitHub.
Browse and search for files in your library.
Add multiple locations for storage.
Supports drag-and-drop.
Supports DRM-free flac, ogg, wav, m4a, and mp3 files.
Option to customize playback speed.
Sleep timer.
Sort audiobooks by metadata i.e. author, name, etc.
Mpris integration, thus, support for media keys and playback info.
Import audiobooks from other apps.
Offline mode: save audio files locally to listen even when you're on the go.
Installation of Cozy in Linux
Cozy is available for installation in various ways. The most convenient for me is as a Flatpak app and you can download it from here.
You can also install it via the terminal using these commands:

$ flatpak remote-add --user --if-not-exists flathub https://flathub.org/repo/flathub.flatpakrepo
$ flatpak install --user flathub com.github.geigi.cozy

If you run elementaryOS then you can install Cozy directly from the App Center.
If you run Arch Linux you can install Cozy from the AUR using the command below:

$ pacaur -S cozy-audiobooks

Just looking at the surface will make you think Cozy is like any other audiobook player out there but it isn't. It is free and portable so if you are in search of a reliable audiobook player don't hesitate to check this one out.
Feel free to return to share your experience with us and/or to suggest other similar apps we haven't covered.