Media Center's are the ideal location to store pictures, music, and videos on pcs, smartphones or other devices. Their main role is to store media, like your pictures or movie. The user interface should make the content you want, simple to discover and playback.
You may discover your patience tested, however, only to recognize that nothing is correctly structured if you begin looking for a certain file. So here comes the role of Plex.
[ You might also like: 8 Best Google Photos Alternatives ]
Plex has an amazing variety of characteristics and is undoubtedly one of the greatest Media Center's ever. Plex consumers can play internet content straight through the media center's interface, thanks to multiple streaming portals and services, such as Netflix, YouTube.
However, its freemium release does not include parenting controls, DVR & Live TV, and mobile sync. It has no significant feature access. Also, it's not for everyone.
So, to select the alternatives of Plex, Video and data facilities should also be available for streaming.
In order to choose the best media center in relation to the various features: price and compatibility play a significant role.
So below are some of the best Plex alternatives.
1. KODI
Kodi is Known as XBMC, this is a software solution that works as an entertainment hub and as a computer media player for open source and free cross platforms. It could be a handy digital media source for home theatre computers and one of Plex's free options.
This software media solution offers various hardware platforms and operating systems with compatibility. Kodi offers all of the key elements of a good media center: you can easily organize and play all your media content via a UI, which supports a variety of audio, video, and picture formats.
Personal slideshows make your pictures more enjoyable. Complete customization is another worthy function. This implies that you can add more personification to the app to suit your needs.
The main strength of Kodi is that the software is autonomous of the platform. You can select the add-on to bring not only cool personalization into the mix but also change the way you manage your media, depending on your needs.
Available for Windows, macOS, Android, iOS, Linux, Raspberry Pi, Amazon Fire TV, and more.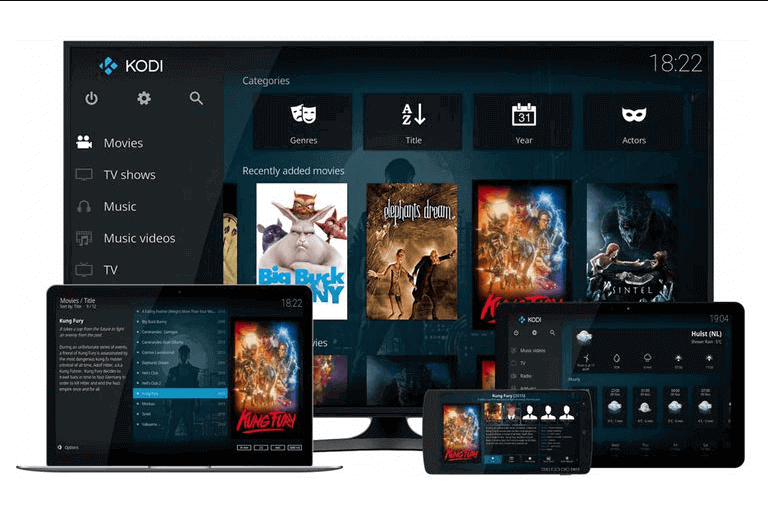 2. Serviio
Simply put, a well-known media server app has long been called "Serviio." And if you want your entire media in one place to be perfectly organized, you can't go wrong with it.
The app performs a reliable task of streaming media files such as music, videos, and even images on your linked homework to supported devices such as TV, Bluray player, games console, and smartphones. More importantly, it also promotes Alexa abilities, so you can use the intelligent virtual assistant to stream media.
By incorporating different streaming services, Serviio provides not only an outstanding overview of when and where content is accessible but also a good price comparison. Keep in mind that the free version of the app will not allow you to access content from anywhere, which is somewhat deceptive.
And to break the free tier's constraints, you'll need to invest $25. Available on Windows, macOS, Linux, NAS Devices.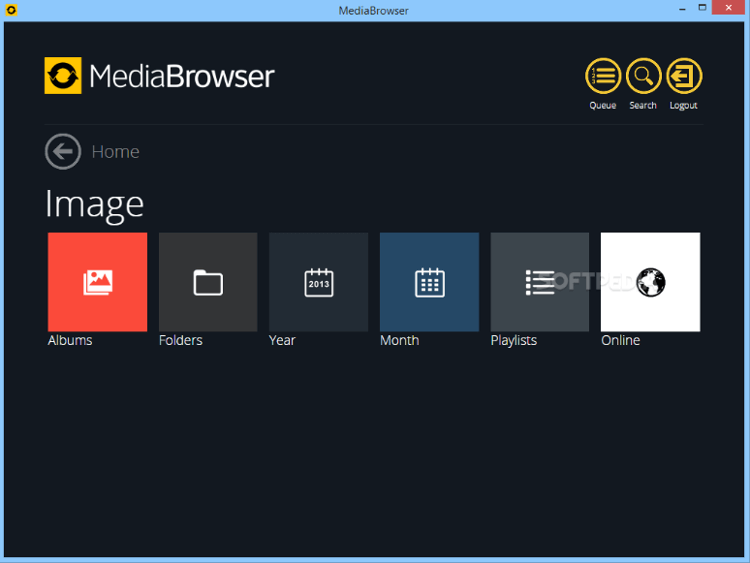 3. Stremio
By implementing the same name in 2015, Bulgarian launched Stremio an exciting alternative to Plex, which was quickly met with the enthusiasm of film and television fans.
The easy-to-use open-source media center focuses entirely on organizing video content and excitingly integrates video-on-demand services such as Netflix, Amazon Prime, etc.: add-ons allow the combination of content from separate providers with the Stremio interface.
When building the library on your computer, video clips, displays and movies are also considered. Thanks to the integrated calendar function, you can also always keep track of new episode releases or highly anticipated films.
Stremio not only provides an outstanding overview of when and where content is accessible by incorporating different streaming services, but also offers a nice price comparison.
The open-source platform is just as well set up as Kodi in terms of compatibility: Windows, macOS, and Linux desktop variants are accessible, as are free Android and iOS applications.
In addition, the developer intends to publish a Plex alternative web application that will allow them to handle and access their library as well as current desktop PCs and mobile devices customers.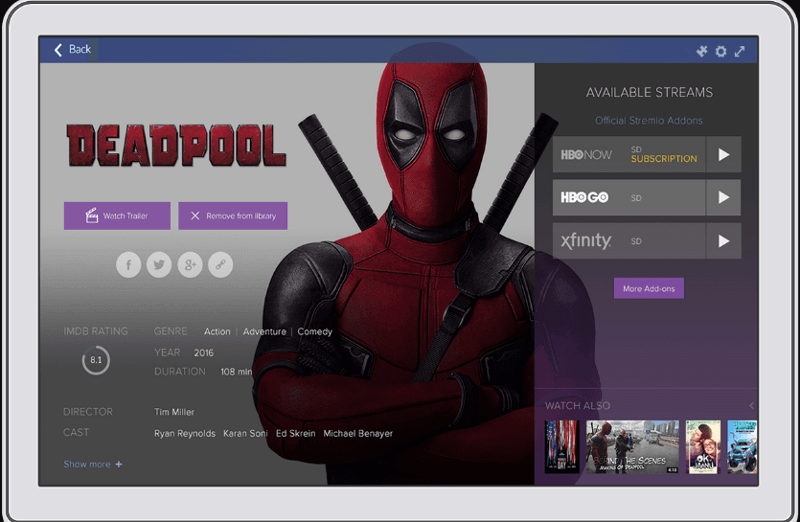 4. Emby
If there is a media server app in most respects that can match Plex, it must be "Emby". The feature of auto-organization guarantees that you do not need to spend any time maintaining your media in the correct order.
The best part about it is to convert your media automatically in real-time so you can stream it seamlessly on any device. It also does an amazing job when it comes to handling DVR. The app keeps you updated with immediate alerts whenever any significant activities take place to maintain you in the loop with all the significant actions.
Like Plex, Emby also has a super useful parental control function that allows you to control what kind of material your kids have access to. Plus, you'll also be able to maintain a tab on your session so your media watching will never go beyond constraints.
Multiple platform assistance and seamless cloud synchronization further enrich its reputation as one of the best options for Plex. Do not allow the free tier not to allow you to access all the characteristics. And you'll have to go to Emby Premiere at $4.99/month to unlock all the pro characteristics.
It supports the mentioned platform: – Windows, macOS, Android, iOS, Linux, Web, Roku, Apple TV, Android TV, Amazon Fire TV, NAS Devices.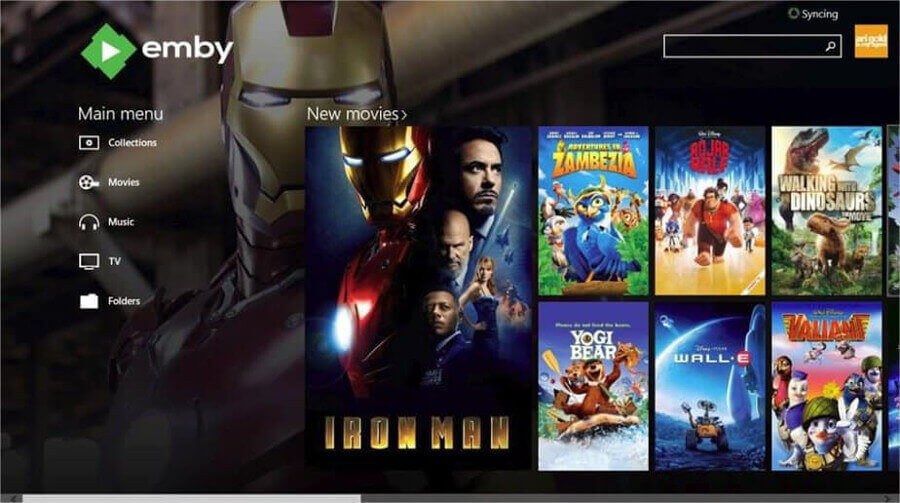 5. Media Portal
Media Portal app operates as a versatile entertainment hub that plays a key role in managing media as well as tracking the entire library. And with so many media organizational instruments placed in place, it offers the much-needed comfort to handle various files just like Plex.
If you've got to handle a multitude of media files, that's precisely what you'd like to maintain your things in tune with your requirements. Due to the compatibility with tons of media formats, Media Portal excels on the streaming front.
That's not all, it's also intended to work with plugins that can take both the required effectiveness into your file management and helpful customization as well. Available for Windows, Android, Web platforms.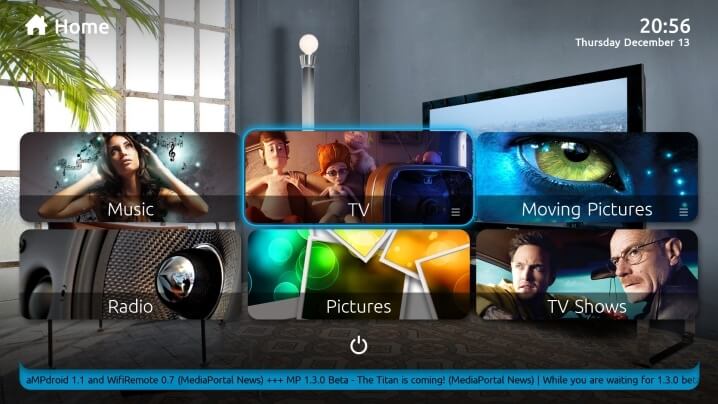 6. MediaGoblin
MediaGoblin app comes with easy-to-use instruments to allow you to handle and share your media conveniently as well. Because it mainly supports a range of media types such as audio files, videos, books, 3D models, and even ASCII-art, it ensures that you don't have to face incompatibility problems.
Well, if you have to handle tons of media files, the compatibility with a large number of files would be something that you wouldn't want to compromise. Talking about the user-interface, MediaGoblin as intuitive as Plex.
Furthermore, the option to add a new media type and authentication provider could come in very handy when you don't want the limited functionality to become a roadblock for your experience. Available for Windows, macOS, and Linux platforms.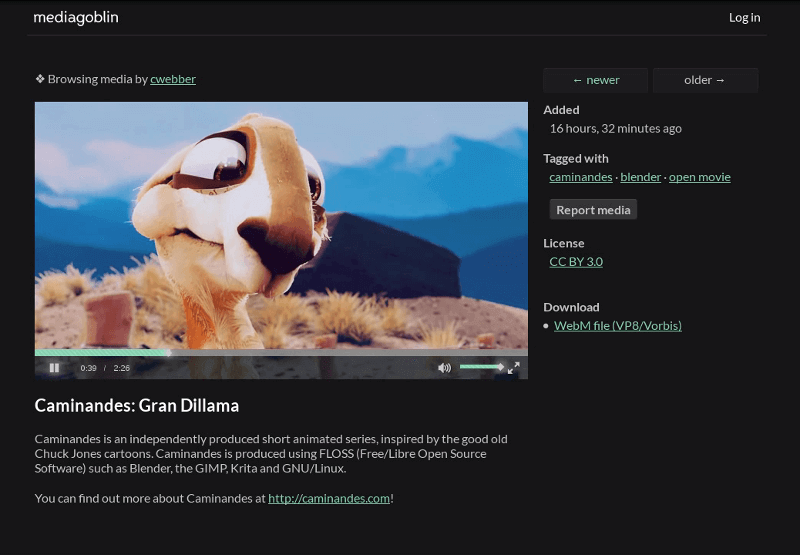 7. Streama
Would you ever like your private Netflix? If yes, you may find "Streama" an intelligent pick. The app has a very impressive user interface and includes a player inspired by Netflix. You can browse your entire collection rapidly and arrange the files according to your particular taste.
Streama can offer Plex a run for his cash when it comes to organizing media and providing maximum freedom. There is an "Episode Browser" that can assist you to easily access and maintain a tab on your episodes.
It demonstrates all of your films lately watched and enables you to begin from where you left off as well. I like this function a lot because it makes keeping watching after an interval a bit easier. Available for Windows, Linux, and Android platforms.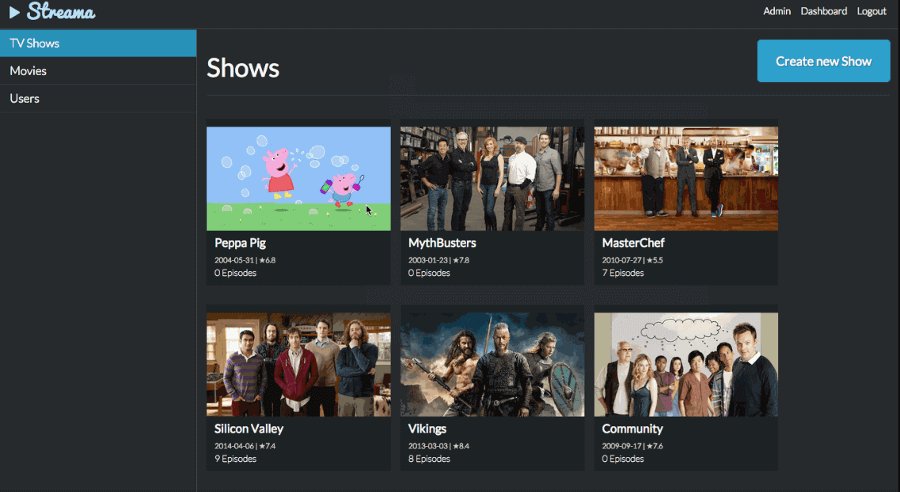 8. TVersity
TVersity is TVersity Inc's proprietary Plex alternative. Their paid media server package utilizes DNLA/UPnP technology to allow customers to stream content from their PCs to a broad range of devices (through conventional web browsers, content can also be accessed).
The TVersity server will transcode the corresponding files in real-time if the format/codec on the target devices is not supported. In the context, automatic indexing of pictures, songs, and videos ensures that your collection is always up-to-date.
Unfortunately, this Plex option only operates on Windows when it comes to server operation. It also closely monitors your folders and provides instruments to better handle them. This software can be used to stream your private and internet media from your PC to television and even mobile devices.
You will be able to play nearly any content (which you play on your PC) on any supported systems due primarily to on-the-fly transcoding. TVersity can not only match Plex in terms of transcoding but could even surpass it in terms of effectiveness.
Plugins can also be used to integrate seamlessly with external media sources. Moreover, TVersity also offers command-line instruments to assist you to automate your duties. One thing to note is that this app's free level has very restricted features.
So, if you want to attempt all the characteristics, you'll have to choose either a complete version of the software or a pro version. Available platforms are Windows, iOS, Android, Xbox 360 and Xbox One, Roku, Chromecast and more.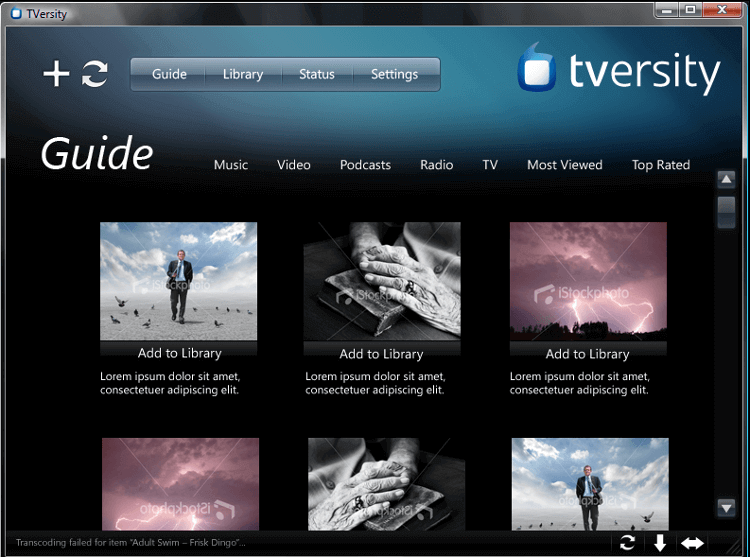 9. Jellyfin
Jellyfin, an in-build media software lets you control media while streaming from any device from your server in your own way! With it, collect, manage and stream your media and acquire access to sought after entertainment software's related to music, movies, TV shows and Live TV & DVR.
Jellyfin enables you to watch media from your computer's browser and is compatible with iOS, Android, Roku, FireTV device, Chromecast etc. With no provision for tracking, this transparent and open software only collects opt-in data. Furthermore, this absolutely free software is licenced under GNU GPL and has no hidden costs.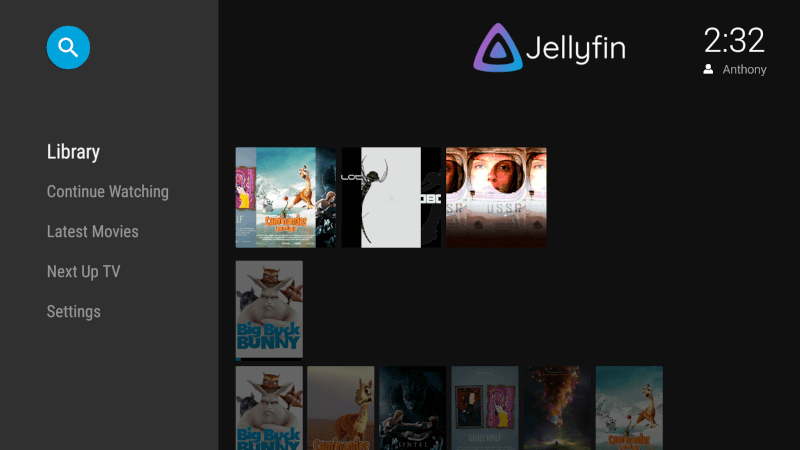 Fortunately, by using these above-mentioned Plex options, you can unleash your streaming wishes to the next level. These options can be connected to your favorite devices and you can enjoy streaming your favorite content from anywhere. We expect you to choose the best Plex option for all your private streaming requirements.
For any feedback, feel free to write to us by filling up the feedback form below. Until we meet again, Grab your couch and stream your favorites!