FreeOffice 2018 is the latest version of free office software from SoftMaker. In fact, you wouldn't be wrong if you called it the free version of SoftMaker Office 2021. However, we are still waiting for FreeOffice to get an official upgrade to 2021.
Unlike SoftMaker Office, though, it ships with only 3 apps, FreeOffice TextMaker, FreeOffice PlanMaker, and FreeOffice Presentations. No Extended Thunderbird or Basic Maker. That hasn't prevented it from being able to use several CPU cores, rendering graphics faster than its predecessor, work with touch-screens and 4K (UHG) monitors, and be compatible with all modern Linux distros and Windows XP up to Windows 10.
Apps in FreeOffice 2018
FreeOffice features a word processor, spreadsheet application, and a presentation program that all produce documents fully compatible with their counterparts in Microsoft Office. Millions of people have reportedly claimed it to be the "best free alternative to Microsoft Office", "One of the best free productivity suites around", and the "best Microsoft Office alternative overall".
TextMaker 2018, for word processing.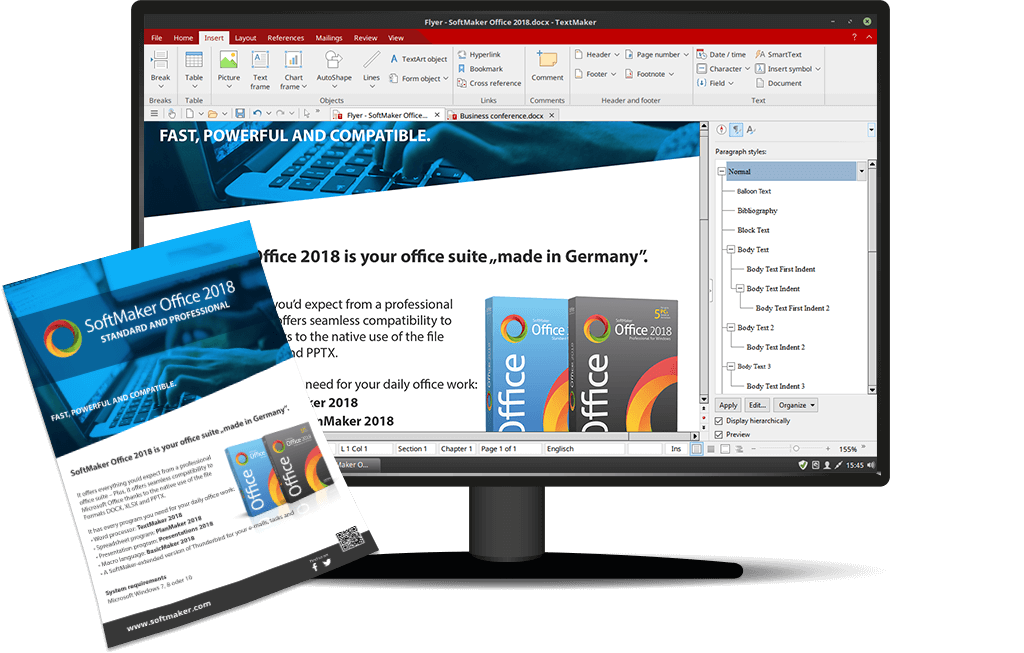 PlanMaker 2018, for data spreadsheets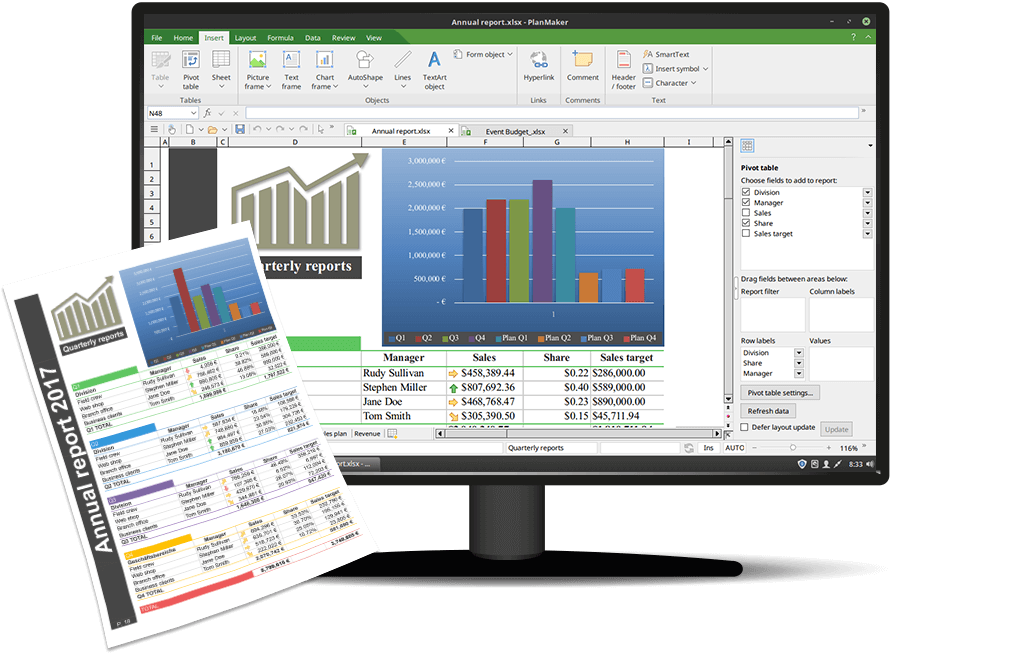 Presentations 2018, for presentations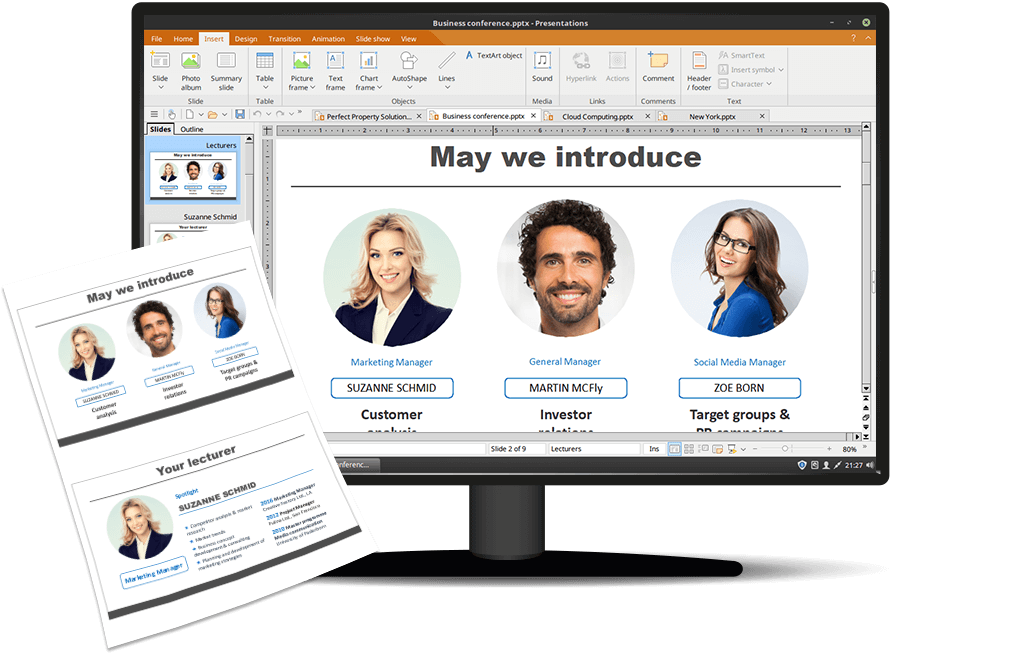 Features in FreeOffice 2018
Free for both personal and commercial use.
Available for GNU/Linux and Windows PCs and Android.
FreeOffice 2018 is Closed-Source.
Available for 32 and 64-bit architectures.
Available for Microsoft Windows Server 2012, 2008, 2003.
Use OpenGL-based 2D and 3D animations and transitions.
Compatible with DOCX, XLSX, and PPTX.
Has a beautiful UI with customizable layout.
Uses a modern ribbon theme.
Support for several languages including French, Spanish, Romanian, Russian, etc.
FreeOffice 2018 features so many options it is better you check out the list yourself to see if it matches your installation criteria. You can do that here.
You will need to register as a new user with a valid email address in order to download FreeOffice 2018. This is so that you can have a product key sent to your inbox and add you to the newsletter list. Of course, you can always cancel your subscription.
[mks_button size="medium" title="Download FreeOffice 2018 for Linux" style="squared" url="http://www.freeoffice.com/en/download" target="_blank" rel="nofollow" bg_color="#4E5080 " txt_color="#fff" icon="fa-download" icon_type="fa" nofollow="1″]
Are you in search for a free alternative to Microsoft's Office suite? I reckon FreeOffice 2018 will be a good fit. Have a go at it and feel free to share your thoughts with us in the comments section below.