Proxy Servers act as an intermediate level between you and the internet. They are used to provide different types of security, functions, and privacy. One can choose a proxy server depending on the need of the individual or the company's policy.
As the name suggests Proxy means substitute. When you visit any website, your IP address gets recorded. To avoid or hide the IP address, one can choose to show a substitute IP address by using a proxy server.
There are a variety of available servers on the internet. A proxy server can be used for multiple reasons. Students & employees use it to access sites that might be blocked at their school, college, or workplace.
Proxy servers are also useful while traveling as you can access sites from your home country that might be barred in the country that you are visiting.
Another useful way to access restricted or blocked content from anywhere is by using a reliable VPN called Ivacy VPN, which is an award-winning VPN service provider in the market.
Let's look at the different available proxy servers that are available for free and understand their functionality.
1. Smartproxy – Residential Proxy Network
Smartproxy is the easiest-to-use data access solution. It has an advanced rotating network and high-quality servers in every corner of the world.
Smartproxy has disrupted the proxy industry thanks to its technically advanced live customer service agents and robust server architecture, gaining the highest quality results for its clients.
Key Features of Smartproxy:
Millions of residential IP addresses in any country and major city around the globe.
Name any scraper you use – they have direct experience with using it.
In case you run into trouble, you only need to get into their GitHub to get everything you need.
For pro customers: the functional API.
A massive residential endpoint network for local data access.
Highly advanced 24/7 live customer service.
Lets users send unlimited concurrent connection requests.
Free IP address rotation, browser extensions, and proxy port generator.
2. Tor Browser
The Tor Browser is a web browser that is specifically designed for anonymous web browsing and accessing the Tor network, which is based on the Mozilla Firefox web browser and comes pre-configured with privacy-enhancing features to protect your online identity and maintain anonymity.
The Tor Browser connects to the Tor network, a decentralized network of volunteer-operated servers that anonymize internet traffic. This network helps protect your online privacy by routing your internet traffic through multiple relays, making it difficult to trace back to your IP address.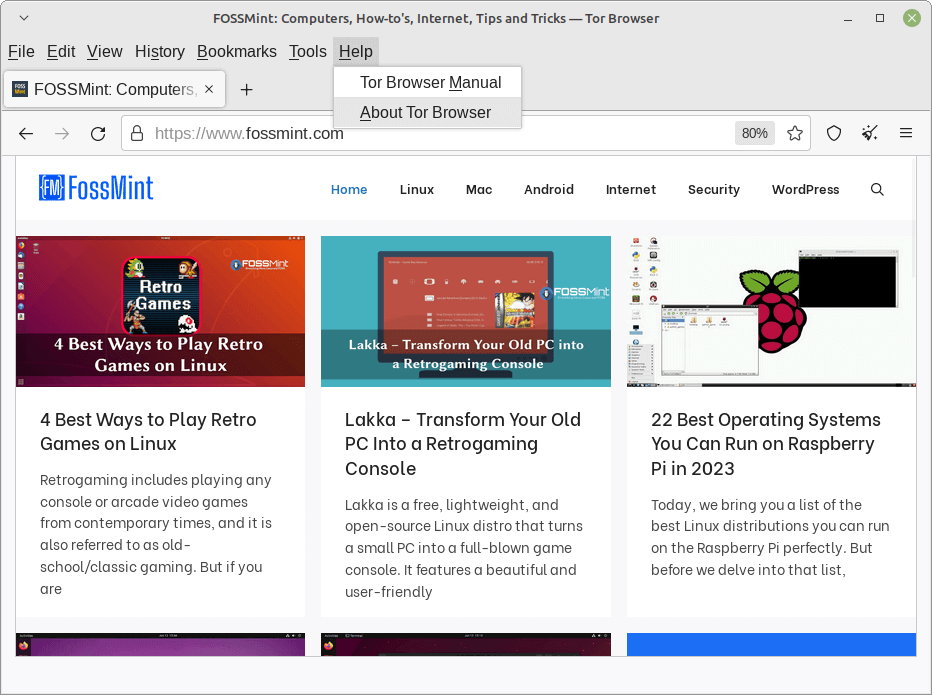 3. ProxySite.com
If you are looking to access social media websites, Proxysite is the best proxy server for you, as it supports sites like YouTube, Facebook, Twitter, Reddit, and Google. No more do you need to wait to be out of your office or be in a particular country to browse the website of your choice.
It ensures browsing safety with Secure Socket Layer (SSL) encryption. Irrespective of whether the destination site is secure or not you connect to a secure site.
This proxy server also gives you the option to block ads and have a seamless experience, which makes it widely liked by all. It also allows you to switch between multiple proxies serves to allow you to access multiple countries at a time.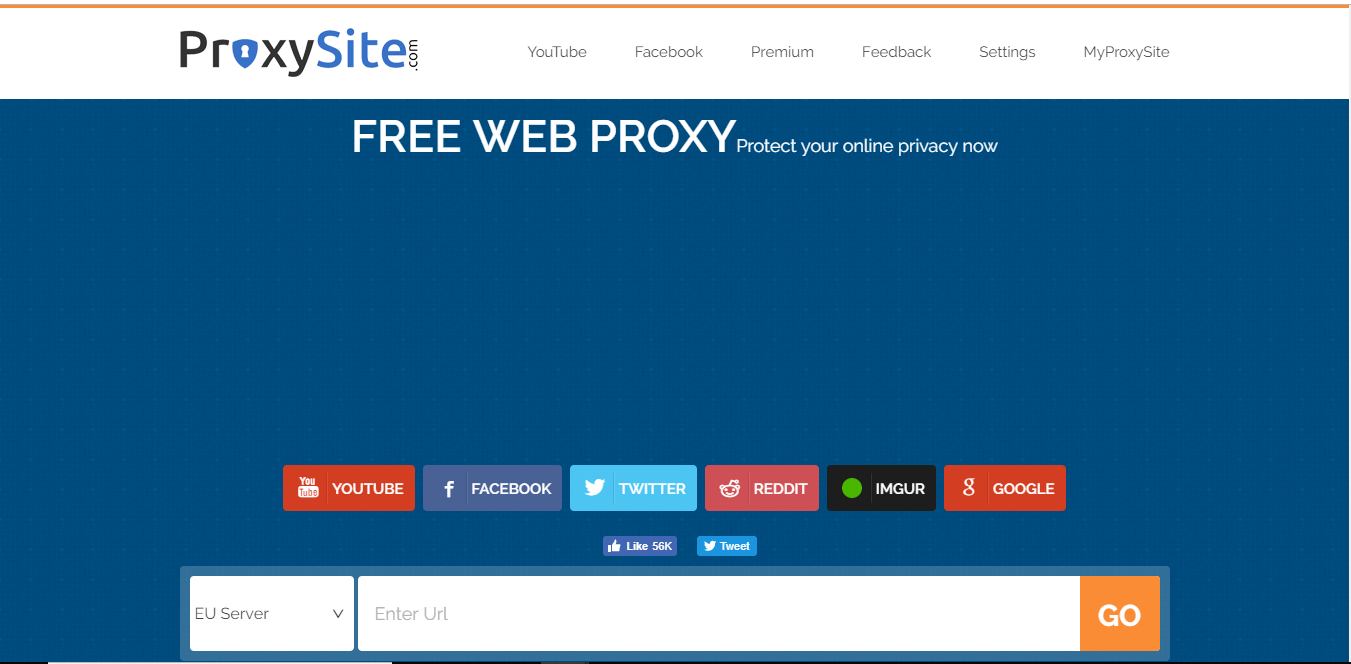 4. Hide.me
Utmost privacy is maintained on Hide.me proxy site as it does not store any logs of your online activity. It also allows an ad-free service even in the free package. The Chrome web store also has an extension available for hide.me.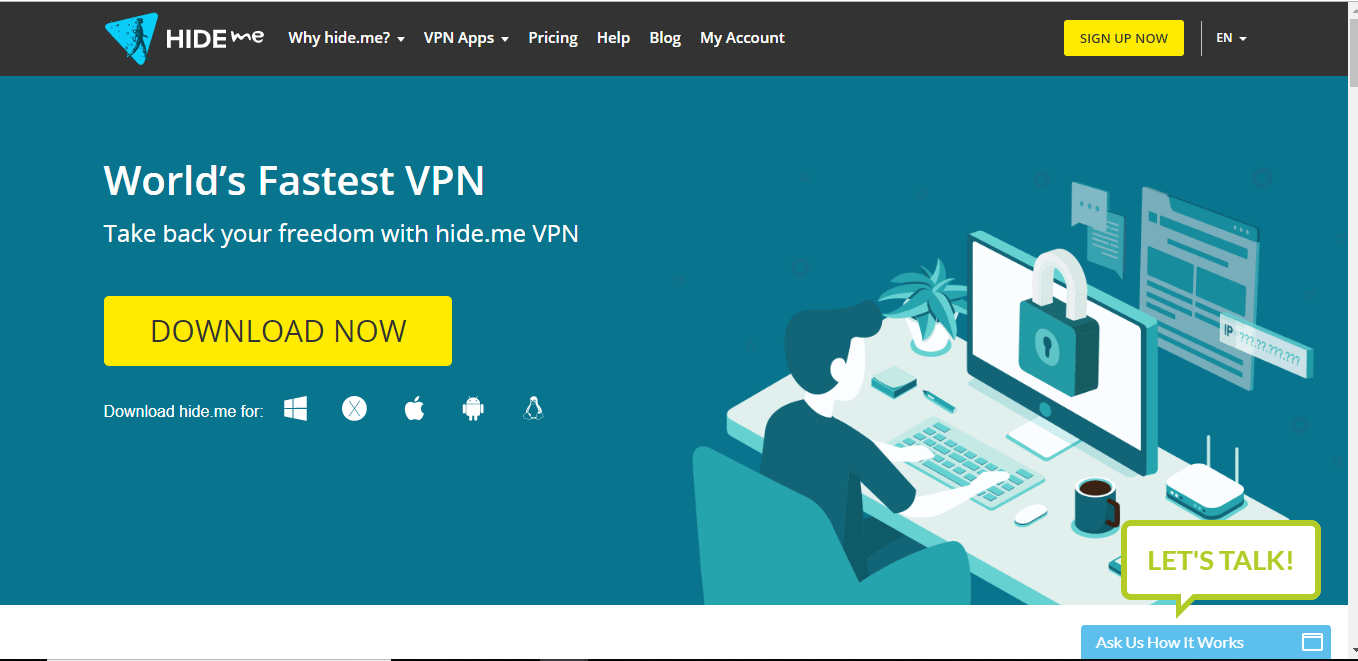 Also, Hide.me offers a VPN for privacy protection, wi-fi security, and encryption for a truly private web browser experience.
5. Kproxy
The Kproxy server has different subscription plans available to suit the user. Some of the offerings include unlimited downloads, no ads, and access to premium servers. Kproxy also has its Firefox & Chrome extensions available.
Kproxy server allows you to hide the top menu, an option that is not available with any other proxy servers. The Kproxy server has a disadvantage – it often requires you to wait for 30 minutes or prompts you to buy the Pro version after using the extension for a certain amount of time.
Although this is often a break in the flow of browsing for the user, we still recommend Kporxy for the other benefits it offers.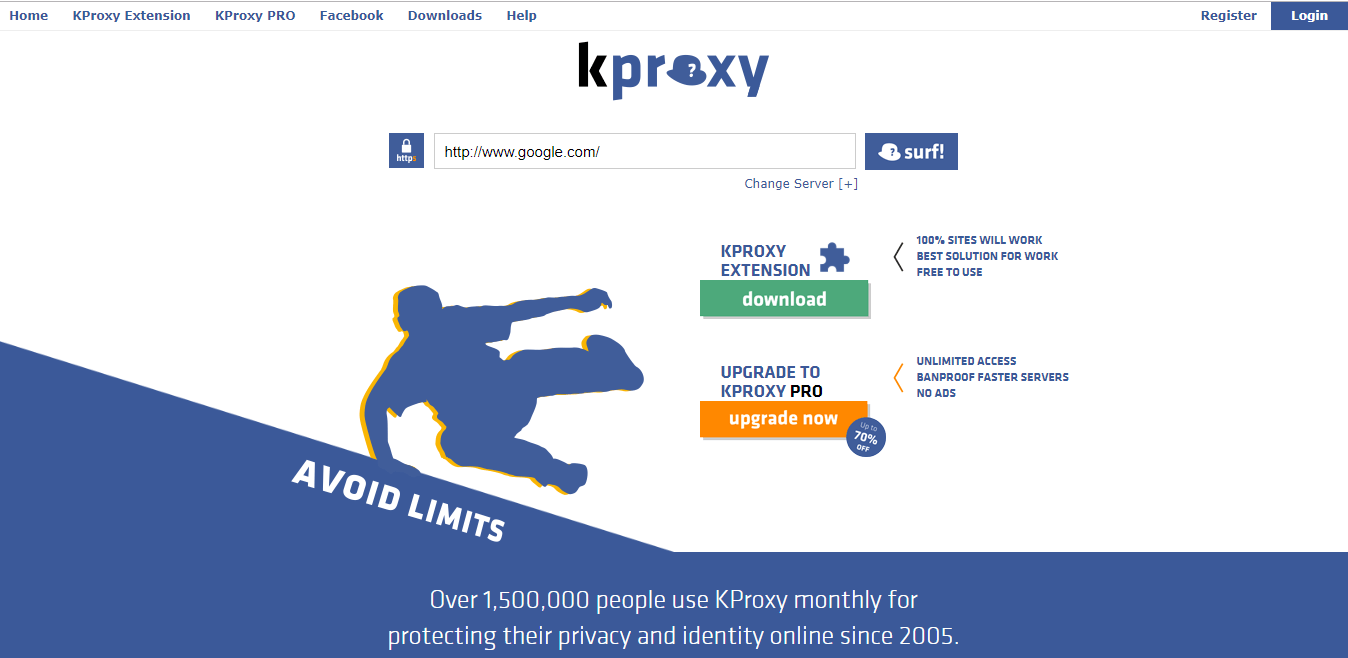 6. Hide My Ass
Based on varied user requirements, the Hide My Ass proxy server caters to both the Free and Pro version to offer. The free version is recommended for simple private browsing, and the Pro version works on a range of devices and for games and apps too.
It also enables one to access restricted websites and do safe online banking with good connection speed.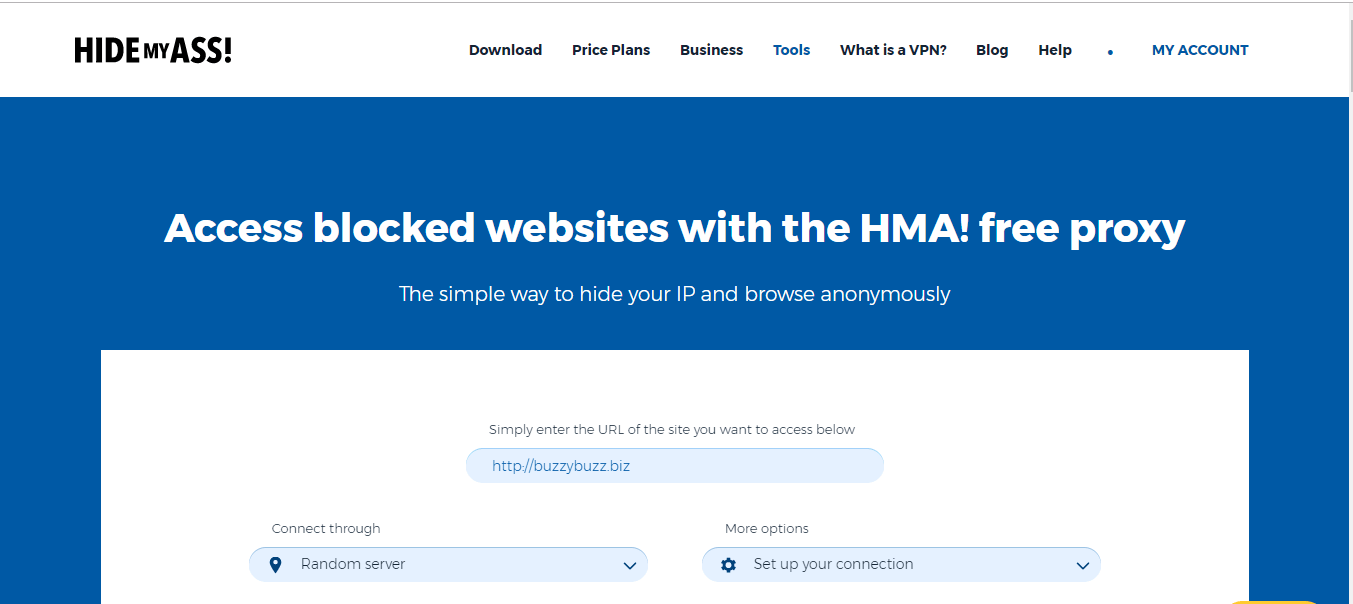 7. VPN Book
VPN Book has a number of servers across Europe, the US, and UK based servers. One of its major attractions is that it is 100% free. It also unblocks websites and is easily accessible as there is no sign-up or registration requirement. It also goes to the extent of bypassing government censorship.

8. Whoer.net
With servers based in 21 countries, Whoer.net is a VPN that gives you a wide variety of choices. You can even leave it to random server selection in case you aren't very particular about what you want. It is safe to use on public Wi-Fi and even protects your browsing history.
It is recommended for online purchases, bank transactions, and secure password login for sites that are done on public Wi-Fi. It also ensures data safety and anonymity, eliminating the fear of surveillance and the chance of data leakage. For additional security, it also has 2 different encryption points before the site reaches you.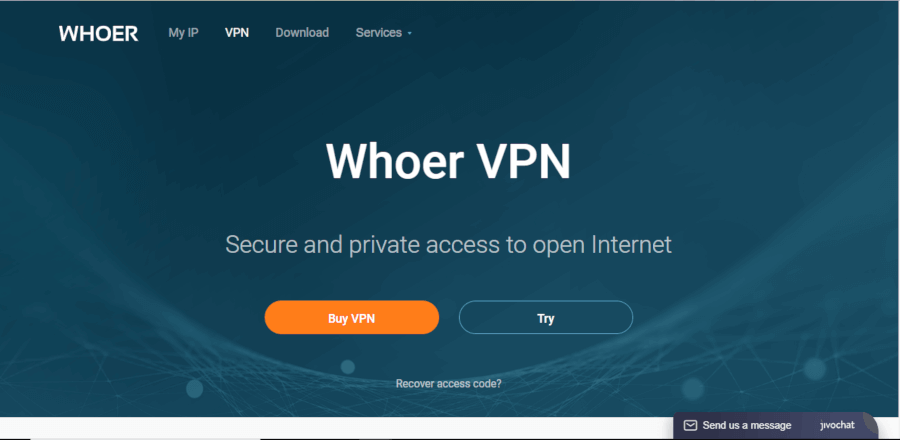 9. MegaProxy
Megaproxy has some unique features that draw it apart from other proxy sites. It allows you to stop all ads and also block cookies from websites. What also sets it apart is the provision to disable or enable OS and browser user agent identification.
One of its limitations is that you can browse only a limited number of pages in a limited amount of time and it also cannot be used to stream media files or access HTTPS sites.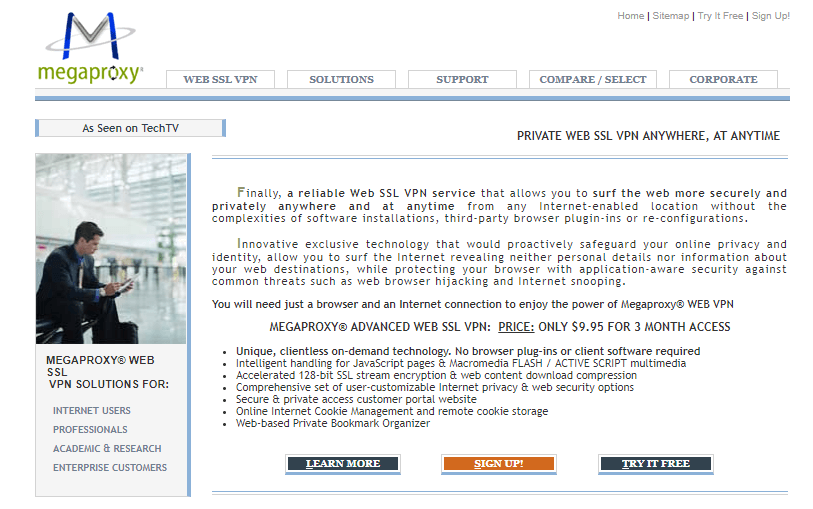 10. Zend2
Zend2 is one of the few servers that allow you to browse YouTube and Facebook without paying any premium charges. While using this server, one must be aware that any changes in enabling or disabling cookies, encrypted URLs, or scripts must be done at the start of the session.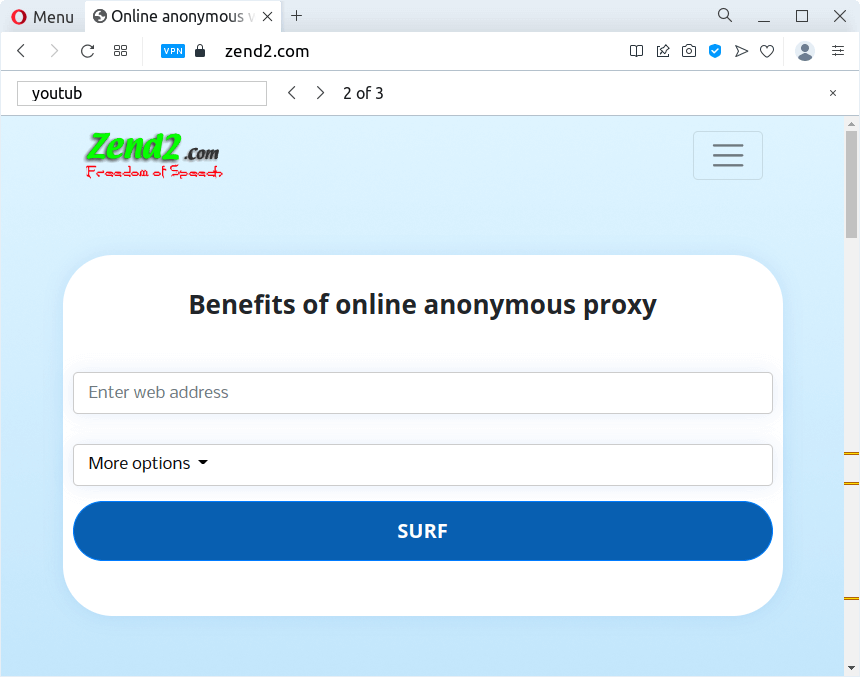 11. Croxyproxy
One of the delights of using the Croxyproxy server is that it can be used for any audio and video streaming. Without any additional software download, it allows you to anonymously use YouTube and all its features like commenting or liking. It can also be used on any operating system including Android and Chrome OS.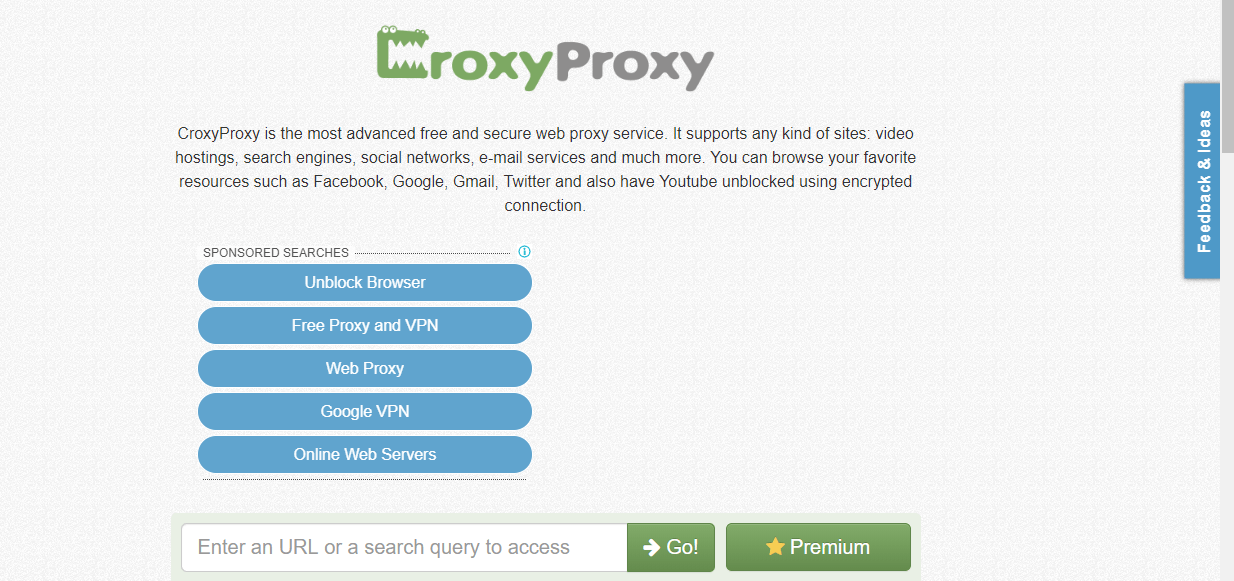 Webshare is a free proxy service that allows users to browse the internet anonymously and access blocked websites. It provides a network of proxy servers that users can connect to in order to route their internet traffic through different IP addresses.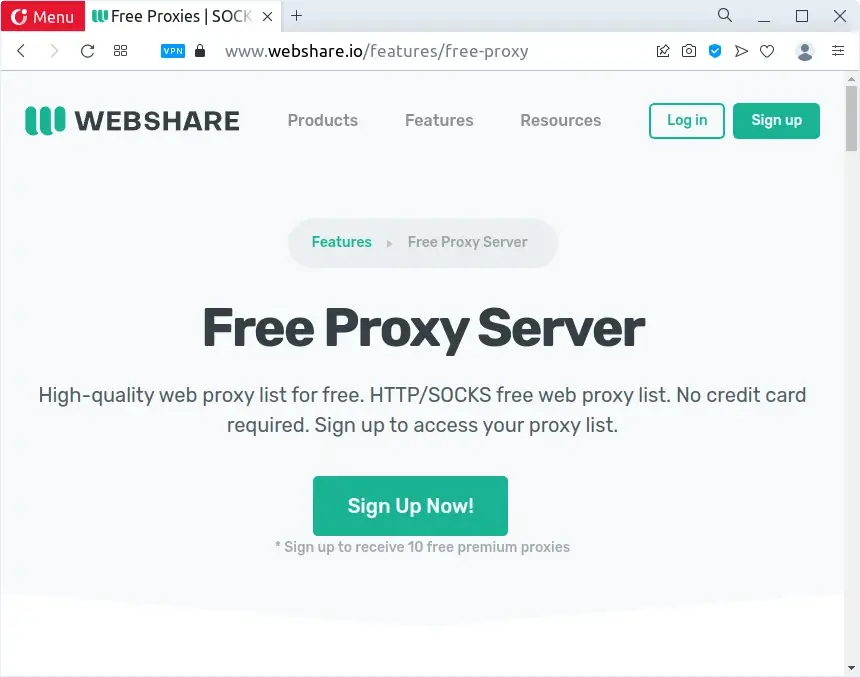 13. ProxyScrape
ProxyScrape is a website that provides free and paid proxy lists for various purposes, including web scraping, anonymous browsing, and other internet activities.
It offers a range of proxy types such as HTTP, HTTPS, SOCKS4, and SOCKS5. Users can obtain proxy lists from ProxyScrape to configure their applications or tools to route their internet traffic through these proxies.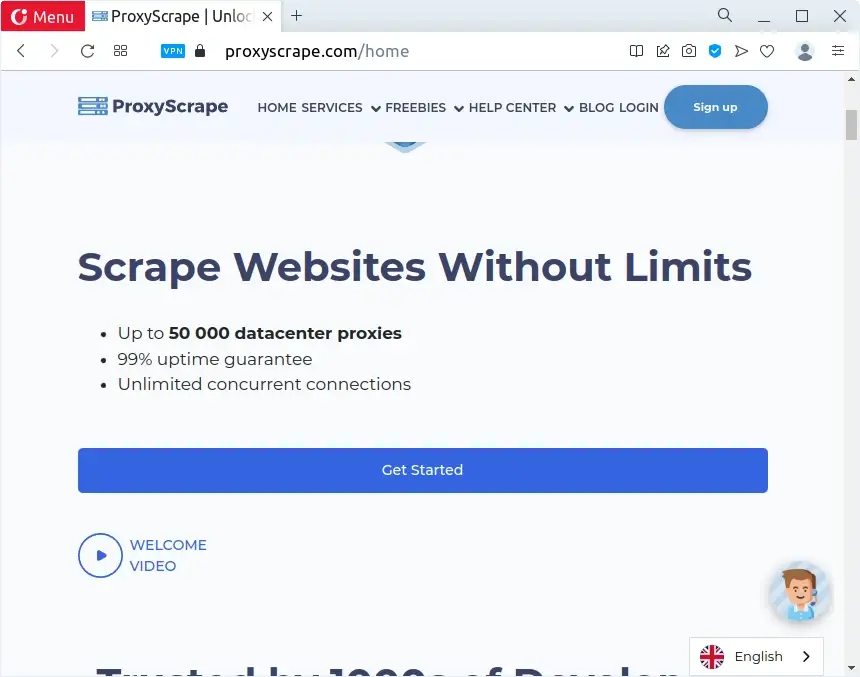 There are many available proxy servers and we've listed the top 13 for you. No server suits all and before making your choice, know what you need. The advantages of a proxy server range from being able to hide your identity to being able to access region-locked content.
It allows you the freedom and choice of accessing any webpage without being identified or traced. While choosing a proxy server also look into its OS, service quality, country of origin, and its performance speed.
Hope this list helps you in browsing the websites without revealing your identity! Do let us know what proxy servers you used to browse the websites of your choice. Feel free to post the website names that you could seamlessly browse by using these proxy servers so that we can benefit too!
If you think we have missed out on any proxy server which according to you should have been in the list, please do let us know by filling up the form below! Till then, Happy Browsing!